Cottonwood Pass rises to the west out of Buena Vista, heading over the Continental Divide. It's an amazing mountain pass to see colorful fall aspen groves.
It connects with Almont near Crested Butte, making it an excellent summer trip. The road closes in winter due to heavy snowfall, usually sometime in October. The paved pass reaches 12,126 feet. Originally, just the Buena Vista half of the pass was paved, but in 2017 the Almont side was paved as well. It's an excellent drive for 2WD cars.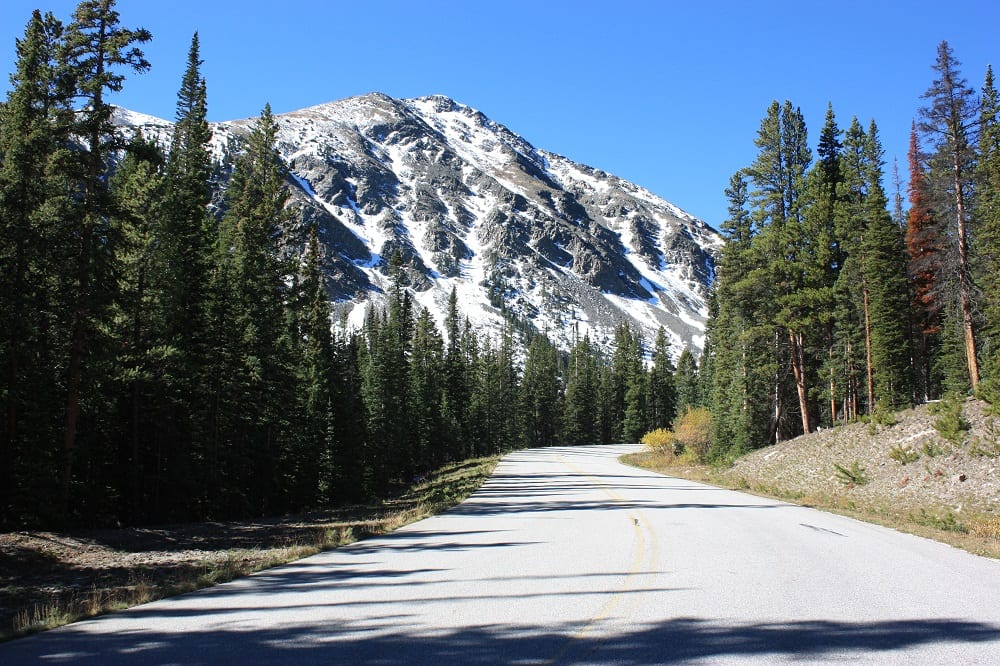 Cottonwood Pass is the highest paved mountain pass over the Continental Divide. Another paved route that crosses the divide is Trail Ridge Road, which has a higher top elevation of 12,183 ft; however, it crosses the divide on Milner Pass at only 10,759 feet, whereas Cottonwood Pass summits 1,367 feet higher.
Cottonwood Pass is an easy drive beginning in either Buena Vista or Almont. From Buena Vista, the road relatively quickly climbs to its summit of 12,126 feet. It then winds its way down to the massive Taylor Park Reservoir.
The colors are remarkable on this high mountain pass, peaking around 500 feet above the treeline. From the top, you're afforded 360-degree views of two distinct watersheds. It's especially spectacular each autumn during the fall foliage.
Camping, fishing, and off-highway vehicles are all common around the lake. ATV and boat rentals are both available. There is one campground on the Buena Vista side and many on the Almont side. Dispersed camping is easy to spot on both sides.
Activities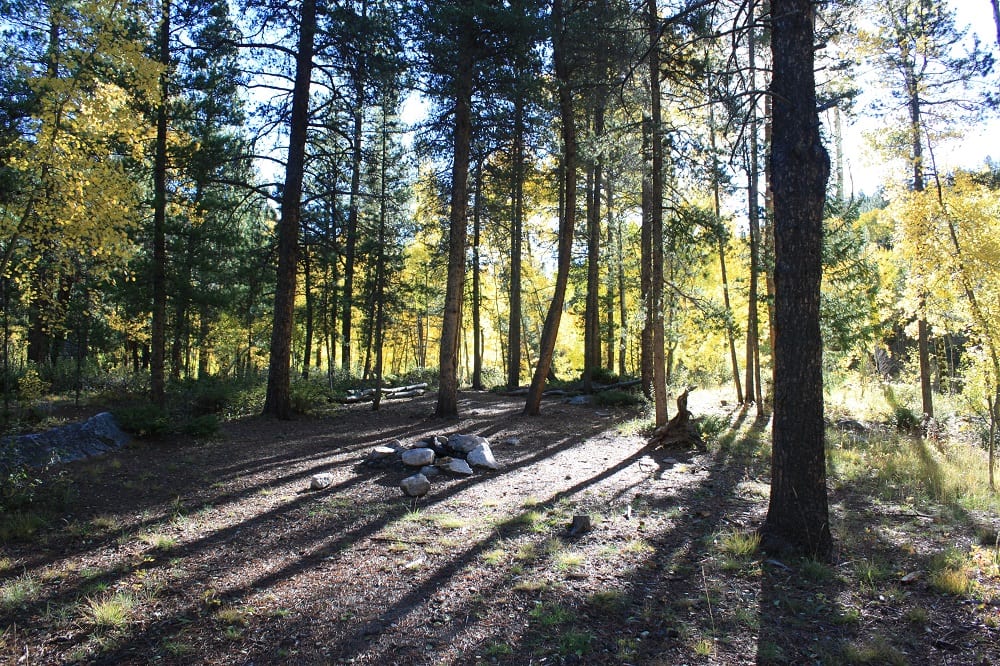 Biking – Many cyclists bike the pass.
Boating – Motorboats permitted.
The Taylor Park Marina has boat rentals, a bait shop, a deli, and a grill. – boat rentals,21700 CR 742, Almont
Another business, the Taylor Park Trading Post is close by, with a general store, cafe, and cabin rentals.
Camping – Free, primitive car camping can be found just out of BV on CR 306. There's also camping at Taylor Park Reservoir and in Gunnison N.F. Campgrounds on the way: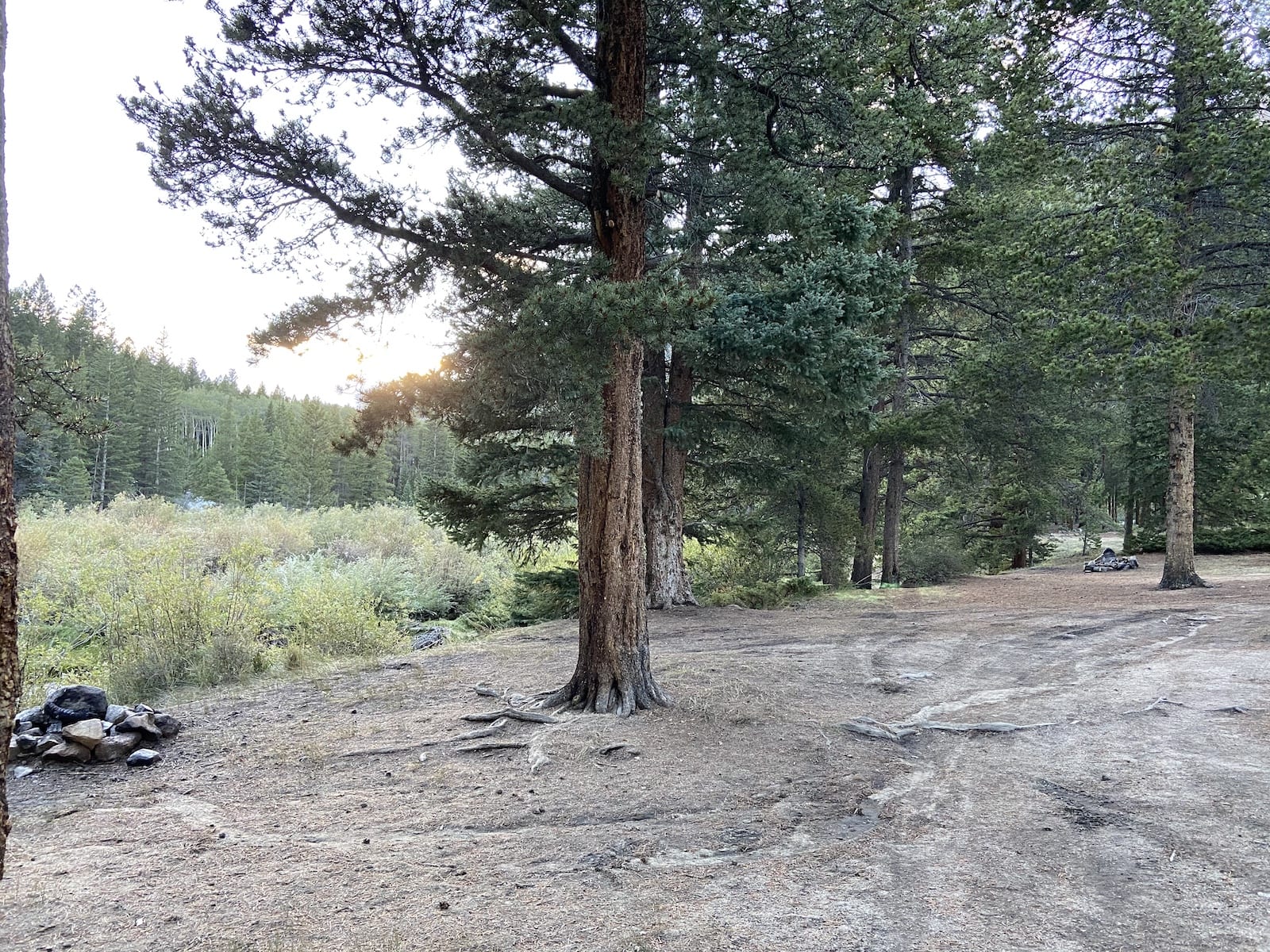 Fishing – Taylor Park Reservoir is located on the west side of the Divide. It's known to have trout, kokanee, northern pike, and mackinaw.
Fall Colors – Cottonwood Pass is notorious for colorful autumn aspens. You can drive up the paved side from Buena Vista and see the gorgeous aspen grove on your way to the top.
Hiking – Walk around the summit or take on one of the numerous trails in the area.
Hot Springs – Buena Vista also has things to do, including two area hot springs: Cottonwood and Mount Princeton. Cottonwood is located directly on-route at the start of Co Rd 306 in BV.
Hunting – Permitted during appropriate seasons in parts of the national forests.
Find more activities in the San Isabel and Gunnison national forests.
Getting There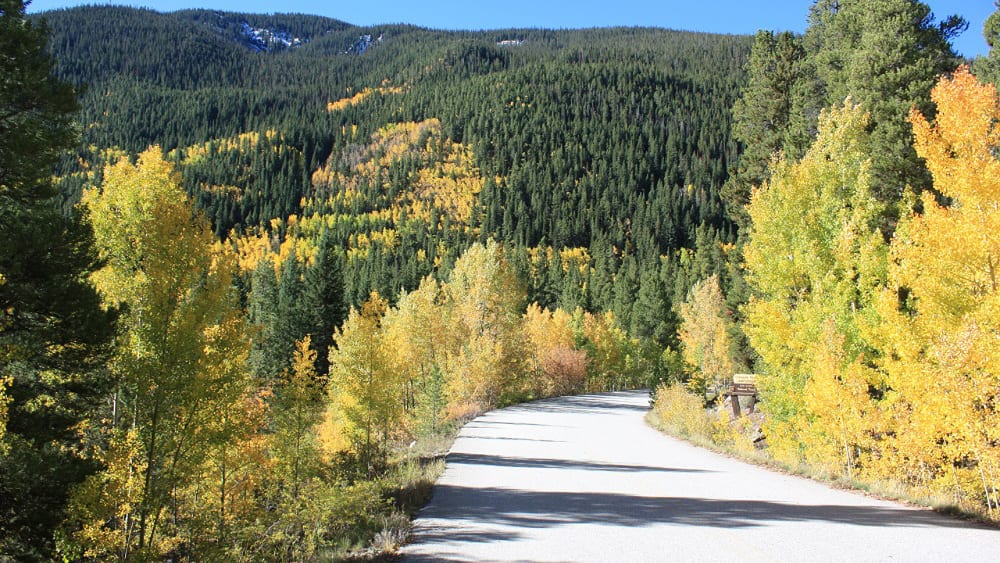 Take County Road 306 out of Buena Vista toward Almont. The 57 mile road is open from May to October. It's fine for nearly all 2WD cars.
Gunnison and Crested Butte are also not far from Almont, each with their own activities.
There are several other routes over the Divide for the return trip, including the rugged 4×4 Tin Cup Pass. It leads directly to Saint Elmo, a ghost town on the other side. Another seasonal highway, Kebler Pass, is a great fall drive from Crested Butte to Paonia.
From Buena Vista, take County Road 306 west to the pass. Stay on this all the way to Almont. From Almont take County Road 209 east to the pass and maintain to BV.
Details
Address: County Road 306, Buena Vista to County Road 209, Almont, CO
Season: May to October
Length: 57 miles
Roads: 2WD, Free
Website: codot.gov/programs/aeronautics/COMtnAWOSMap/7BM
Latest in Cottonwood Pass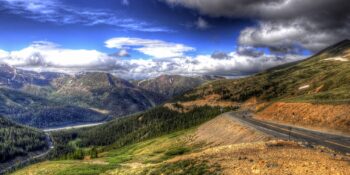 Everyone has heard of the Continental Divide that runs north and south throughout North America. But…