The Pike National Forest lies sandwiched between Denver and Colorado Springs in the nearby front range mountains. One of the most popular destinations for outdoor recreation, especially camping await in the alpine forests by Deckers and Sedalia.
If you're looking to vacation close to the two biggest front range cities, either because you wish to day trip to them or want an easy drive from them, the region around Deckers, west of Sedalia, is a prime choice. It's nestled along the South Platte River, offering world class fishing, and even summer river tubing opportunities. Hiking is top notch and if you love to dirt bike, then you probably already known about Sedalia's backyard of epic trails (and stuck a dollar to Bucksnort's walls).
Coming from Denver you'll most likely start your journey just 25 miles south in Sedalia. From here you'll begin a scenic drive into the Rockies via Highway 67. You can continue on this road all the way to Deckers, and south to Woodland Park where you will T-bone with Highway 24, going west to Colorado Springs. This is the back way from Denver to The Springs.
List of campgrounds and dispersed camping by Sedalia and Deckers, in order of proximity:
Camping near Sedalia, CO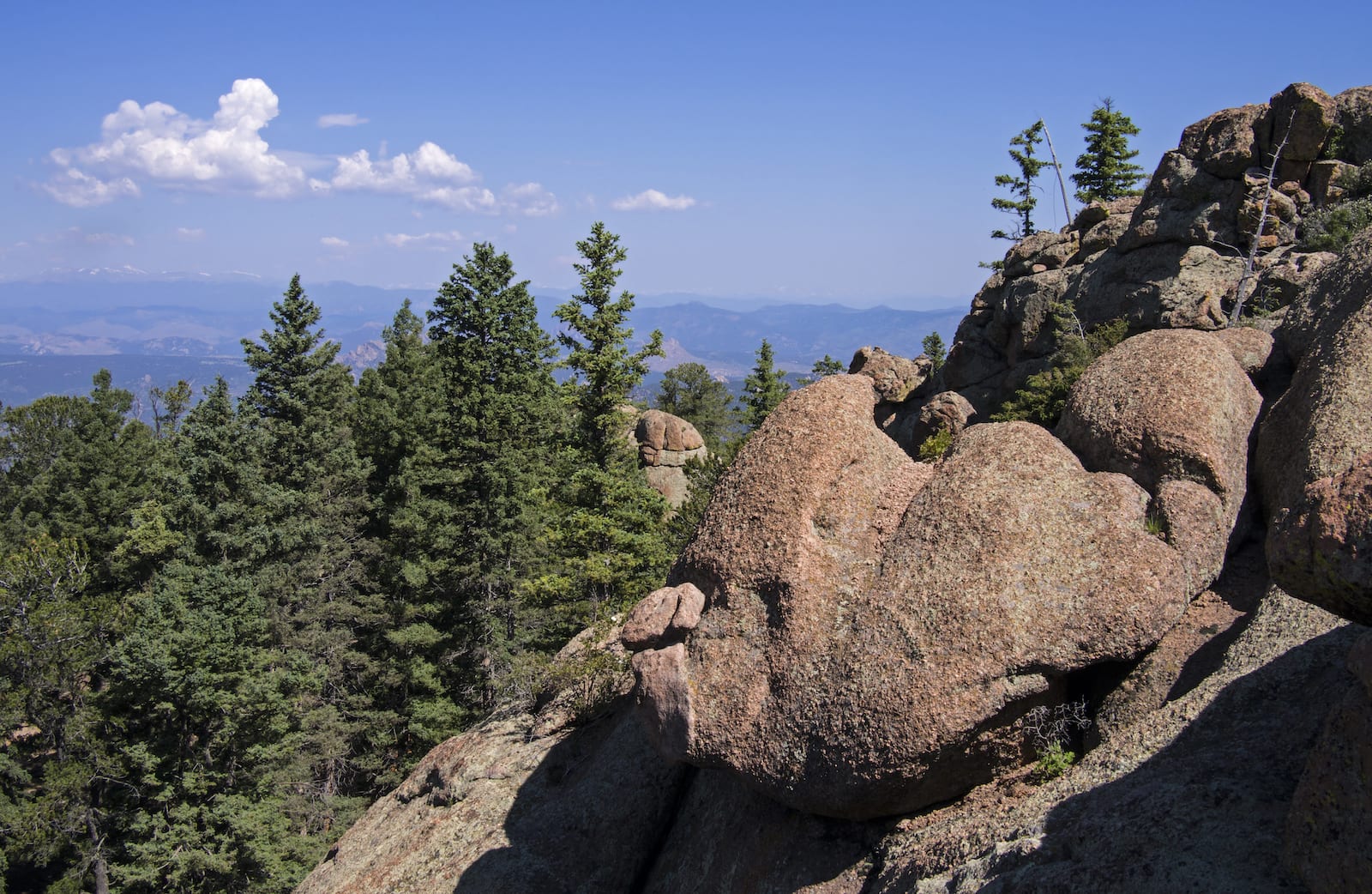 Venture west of the quaint town of Sedalia and you'll come across quickly ascend into the Rocky Mountain. Highway 67 leads to quite a few campgrounds stashed around the Pike National Forest. You can find ones to the north and south of Highway 67. Devil's Head Campground will put you in the close vicinity of the hike out to one of only 7 front range lookout towers still active. Before you trip up Highway 67 from Sedalia, fuel up at Bud's Bar on the main strip for one historic and tasty hamburger.
A small campground at the foot of Bennett Mountain offers weekend and longer getaways from urban life.  Wooded hiking trails and nearby streams make this quiet campground a favorite for every member of the family.
This area is a haven for off-road enthusiasts. The campground fills up quickly in the summer months with a variety of two and four-wheel off-road vehicles.  The area has many off-road trails leading directly from the campground.
A popular site for off-road vehicle enthusiasts with spectacular views available at Devil's Head Lookout. This is a haven for dirt bike enthusiasts in the summer months with challenging trails throughout the area.
Camping near Deckers, CO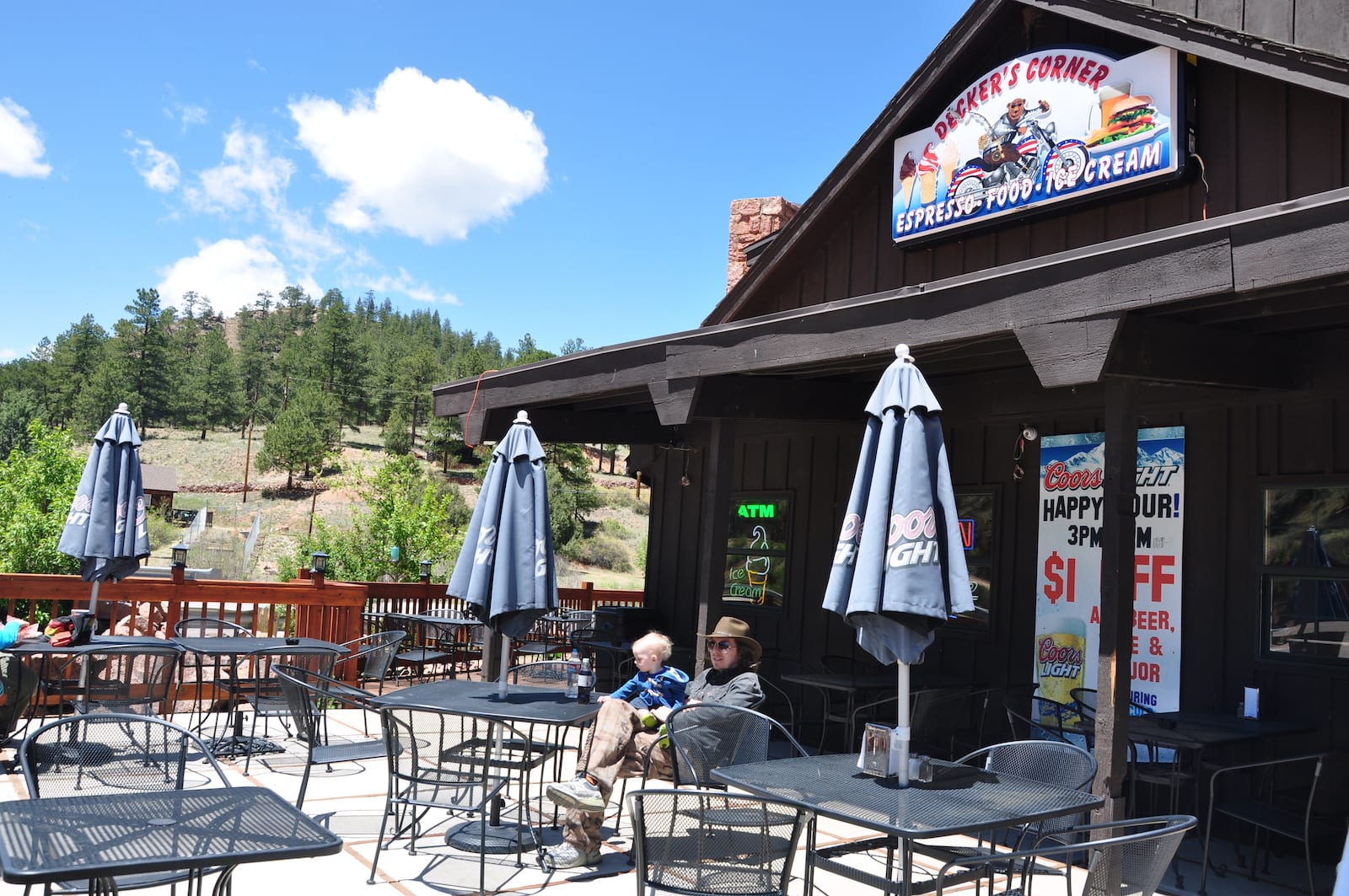 Deckers attracts fishermen from all over to the South Platte River. The small community with a Sedalia mailing address features only a few shops in its miniature downtown section. However, for an off-the-grid camping trip, it's perfect. Bring supplies from the front range or you road trip south to Woodland Park for a bigger town if need be. There are a plethora of national forest campgrounds nestled in the woods around Deckers in several directions.
Some of the best fishing in Colorado for rainbow and brown trout awaits the visitor at this campground. Anglers can fish the South Platte River or make the short trip to Cheesman Lake during the summer months.  This is an extremely popular campground during the height of summer.
A quiet campground for tent camping only in the pristine wilderness of the Pike National Forest.  Quality fishing is right next door on the South Platte River. A popular summer destination for campers who prefer a more laid back experience.
At a slightly lower elevation (6,000 feet) this camping area is available throughout the year with easy access.  The South Platte River is the main attraction, offering fishing, tubing and water activities.
The close proximity of the historic North Platte River makes this campground a haven for water enthusiasts. The absence of recreational vehicles creates a quiet backdrop with only the sound of the river flowing next to your tent as a musical backdrop to the evening.
This campground is the only surviving area from the Hayman fire. The surrounding area is covered with burnt trees, but the campground remains pristine with great access to surrounding trails and a stream that runs directly through it.  This is a very popular campground during the summer months.
FREE – Dispersed Camping on Goose Creek Road/Highway 211
Heading out toward Goose Creek Campground nearby Cheesman Lake, you'll find some free dispersed campsites (pictured at top). They are fairly open with minimal tree cover, but the views are gorgeous. The dirt road back is fine for 2WD vehicles, weather pending. Better 4WD to be sure.
Consider Pine or Woodland Park, CO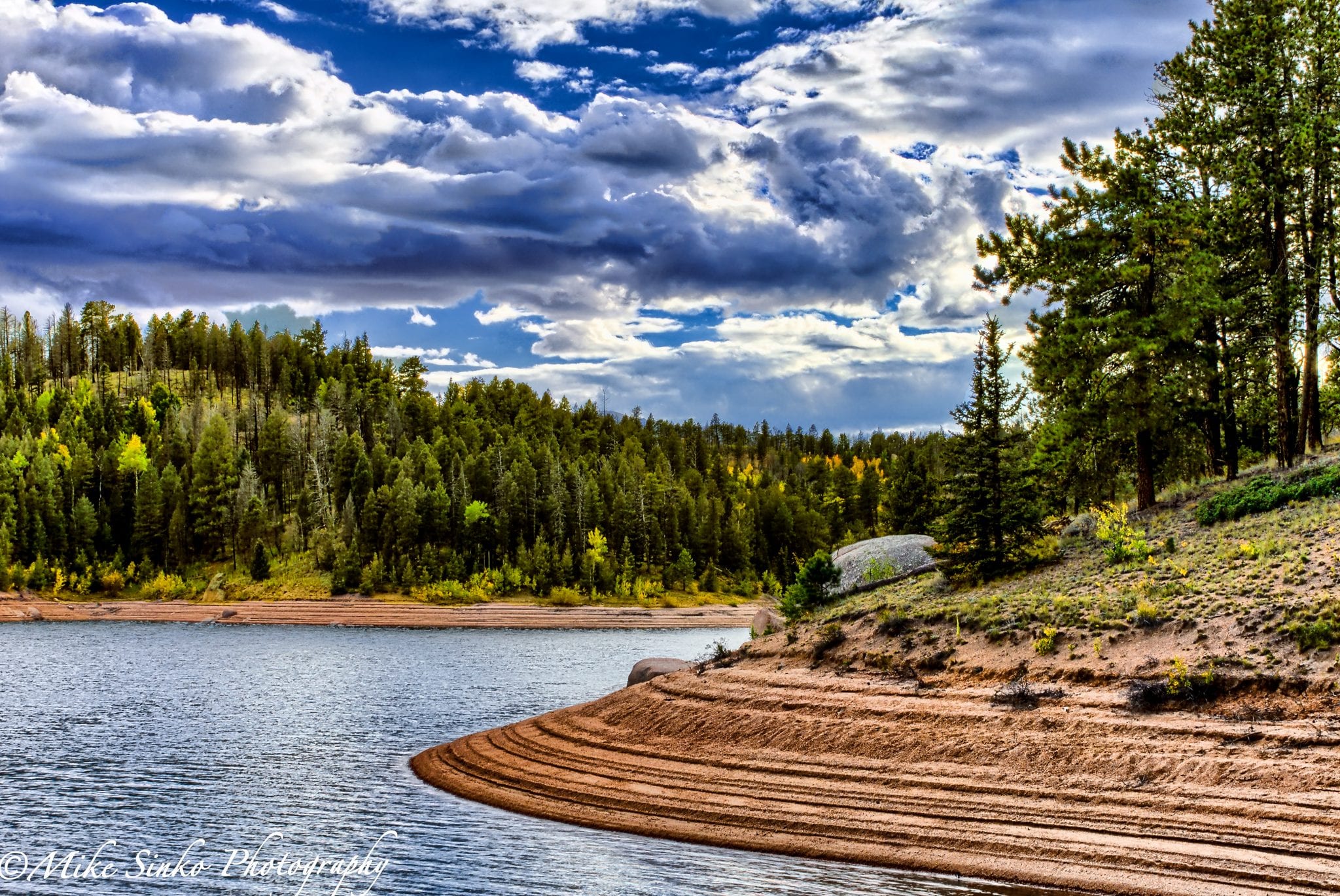 About 25 minutes drive north of Deckers lands you in the expanded, but still very small, town of Pine. It has a few more amenities, such as restaurants, to choose from. The area has a similar hidden feel. They are neighbors. There are plenty of campgrounds around Pine that are also close to Deckers. North of Pine connects with Highway 285 just west of Conifer and east of Bailey, so you can drive a better road for longer, avoiding Highway 67 from Sedalia if that's ideal, or do a full loop – Hwy 285 in and out on Highway 67, or vice-versa.
If you continue south on Highway 67 south of Decker you run into Highway 24 at Woodland Park. It's a considerably big mountain town with more than 8,000 residents. There are numerous campgrounds on the Highway 67 drive between Deckers and Woodland Park, which put you in fantastic proximity to both the South Platte River and a sizable community of shopping and dining, should you need it. Add in some more campgrounds on other sides of "The city above the clouds." Both tents and RVs will find suitable and fun campgrounds around Woodland Park. From town, it's only 30 minutes east to Colorado Springs.
That's a roundup of the fantastic camping available in the front range mountains between Colorado Springs and Denver. Head west on Highway 67 and you're sure to find a site you'll love. Remember to reserve early if you can, these spots are popular due to the regions riches and proximity to millions of people.