Situated at the junction of CO-67 S and Highway 24, Divide makes a great basecamp for outdoor adventure. Head further south on Highway 67 and you'll come to the former gold mining camps of Cripple Creek and Victor, passing a slew of campgrounds on route.
The drive from Divide south past Cripple Creek to Victor on Highway 67 is only 23 miles, all paved, and all pretty. It's surrounded by rugged forest. You'll first pass Mueller State Park near Divide and then numerous roads leading into the Pike National Forest. The final portion between Cripple Creek and Victor happens to be along a designated national scenic byway.
When you have an opportunity you can drive the longer the Gold Belt Tour.  This continues south from Victor on Phantom Canyon Road all the way to Florence, it's the eastern most route. Then quickly goes west to Cañon City. There are two options to get back north to Cripple Creek from here. The most western route goes back north passing High Park Road to Cripple Creek; the middle route north takes the Shelf Road before returning right between Cripple Creek and Victor.
List of campgrounds near Divide and Cripple Creek, CO, in order of proximity:
Campgrounds near Divide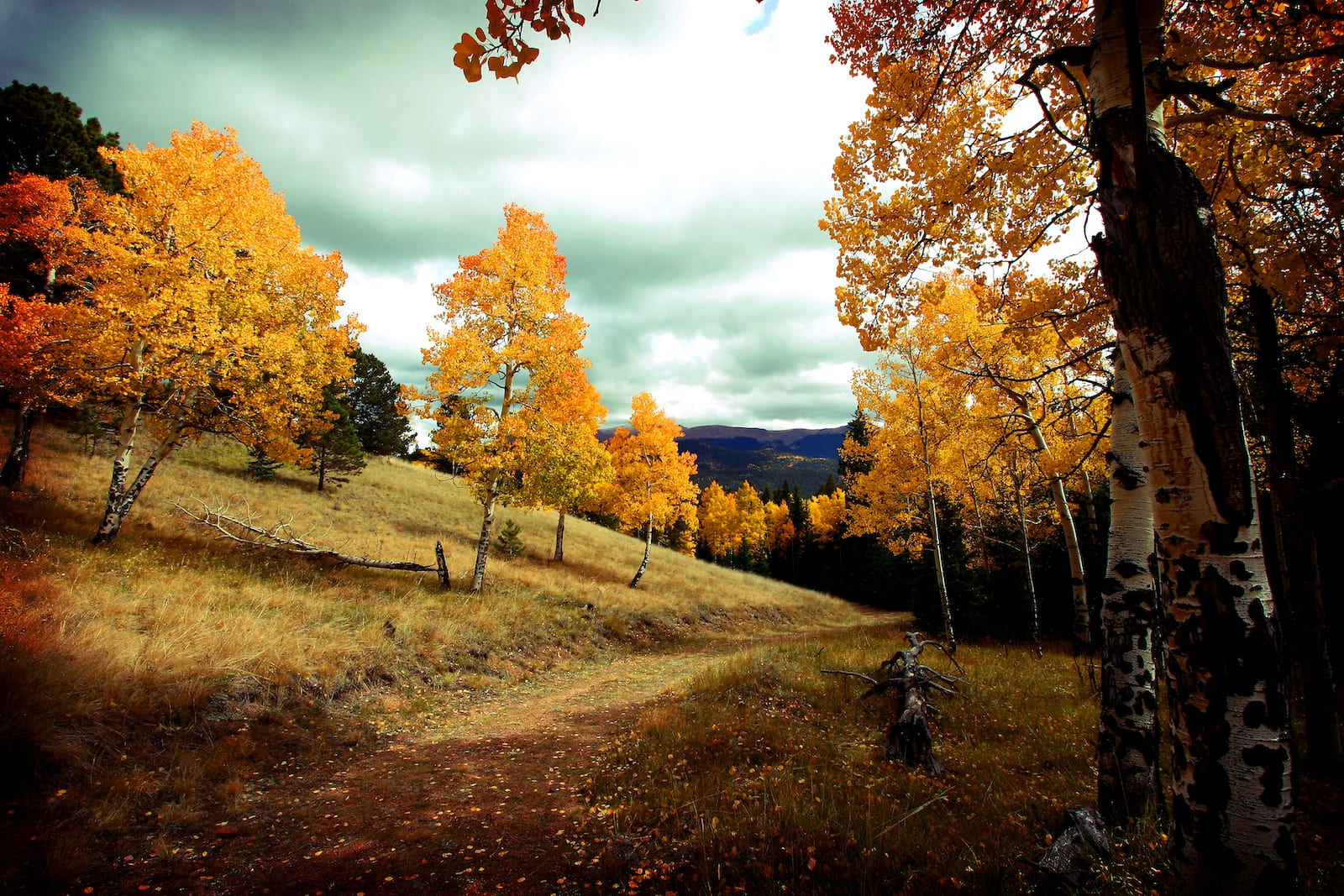 Divide is a gateway to Mueller State Park, which is one of the most stunning state parks in the state. Mountainous forests roll on for miles and miles, as far as the eye can see. There are loads of fantastic hiking trails in the park, suitable for all ages and abilities. The town of Divide is very small, but has enough resources to get you by, including some great places to eat.
State parks are often the best kept secrets across the vast American west.  This park is a perfect location for a variety of outdoor activities. There are 36 miles of bike trail, ponds, and streams in summer, along with miles of snowmobile, snowshoe and cross country ski trails in winter, attracting visitors year round.
Campsites in seven different campgrounds are featured along one loop road:  Turkey Meadow, Prospector Ridge, Conifer Ridge, Pisgah Point, Revenuer's Ridge, and Peak View Campgrounds all offer wonderful mountain camping.
This  primitive campground is popular in the summer months despite a challenging, often rutted dirt road leading to it. It's connected at the end by a steep, rocky road, not suitable for larger vehicles. The Crags provides a good base camp for ascending nearby Pikes Peak and has close access to Mueller State Park. A popular site for hikers, it is the trailhead for Crags Trail #664 and the Devil's Playground Trail, both of these trails are heavily trafficked during the peak season.  Campers are reminded this is a pack-in, pack-out area.
Campgrounds near Cripple Creek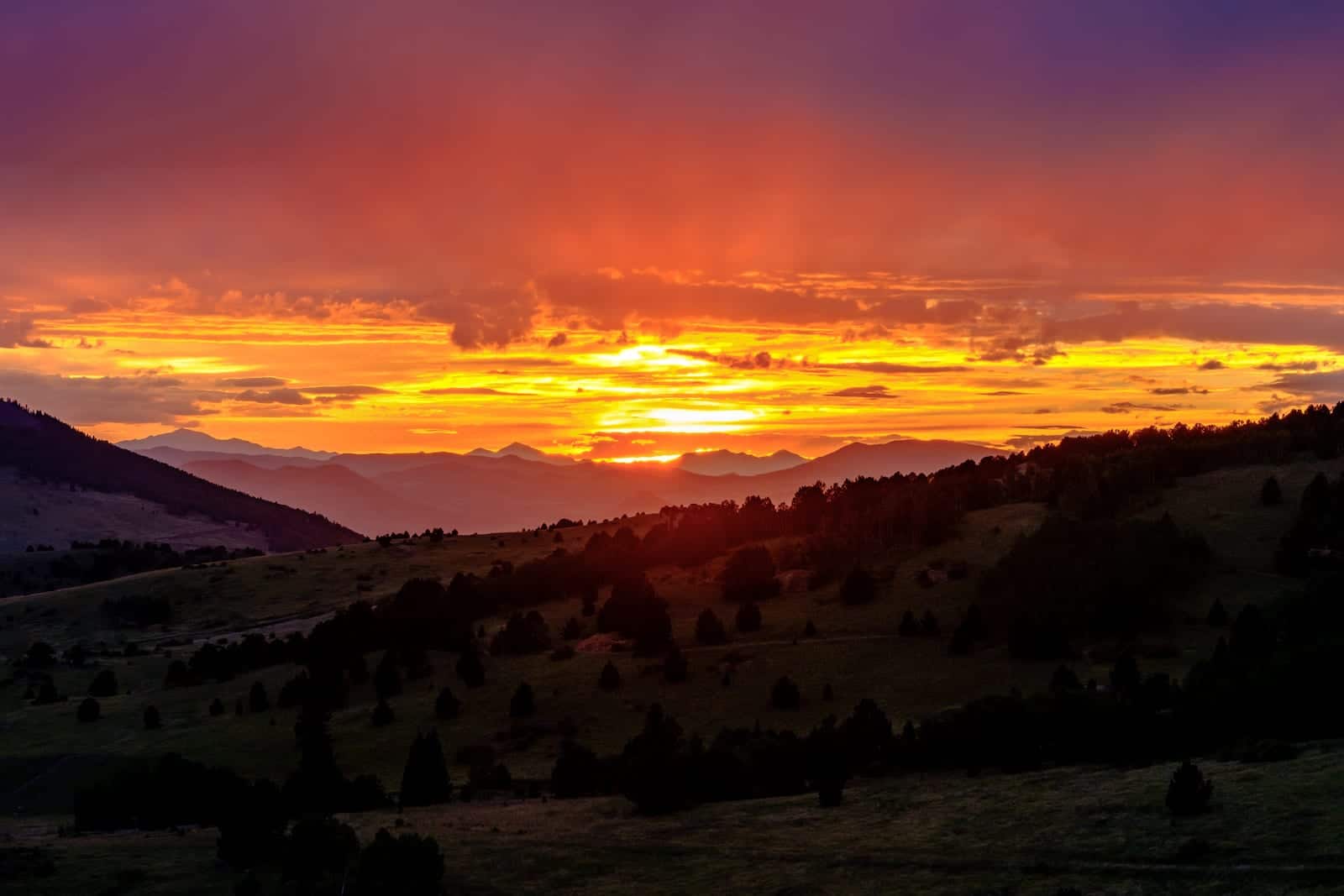 If you're looking to be the closest to Cripple Creek and Victor, consider one of the two following campgrounds. They provide fast access to the casinos of  Cripple Creek, as well as all the tourist attractions, mining relics and historic districts of the region. Both tents and RVs will find suitable campsites within a few miles drive north of town.
Set at just over 10,000 feet altitude, this is the highest KOA campground in the entire system. Spectacular sunsets, wildlife and crystal clear mountain skies at night highlight your stay at this RV park. Close proximity to a wide variety of outdoor activities makes this a popular destination
Nestled among ponderosa pines and aspens in a grassy meadow, this campground is the perfect getaway location. Rustic, with modern amenities has visitors coming back to this unique location.
Consider Woodland Park, Lake George or Cañon City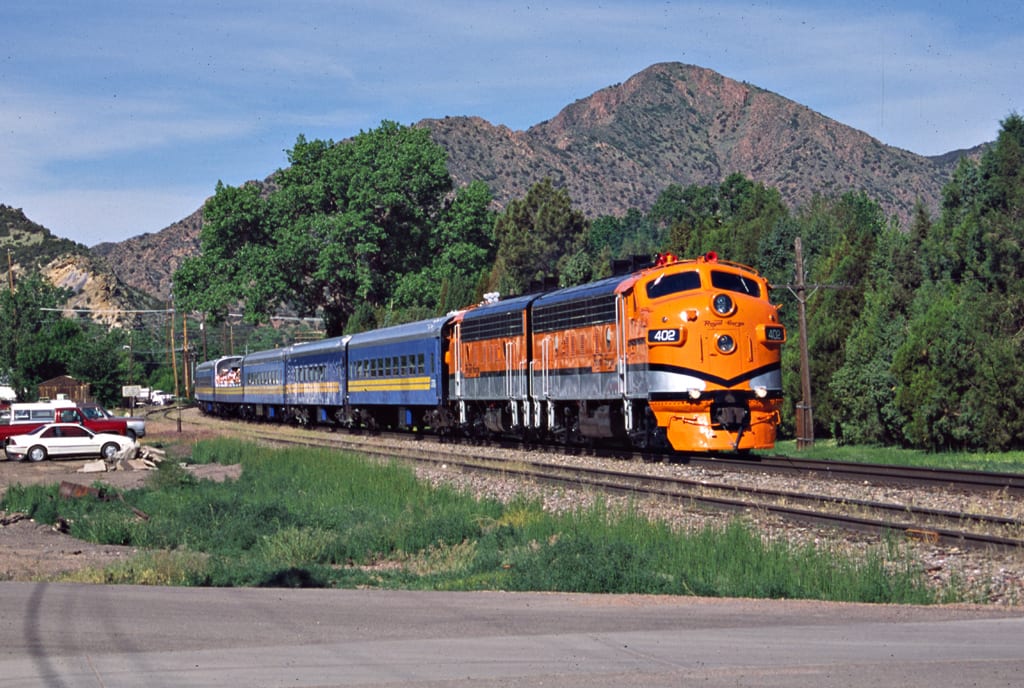 Coming from Colorado Springs before you reach Divide and the exit for CO-67 South, you'll pass the largest town on Ute Pass, Woodland Park. It's only 10 minutes to Divide and 45 minutes to Cripple Creek from here. There are plenty of campgrounds in Woodland Park, with a lot to choose from on CO-67 N, just minutes north of town. If you prefer to be close to a bigger town, this area makes a good compromise.
While Woodland Park lies just east of Divide, Lake George lies just west of Divide. It's a gateway town to the recreation within the Eleven Mile Canyon, home of the massive reservoir by the same name. It also makes a great basecamp for hitting up the mining relics of Cripple Creek, while offering convenient access to the South Park basin, and tremendous fishing in the South Platte River and several big lakes. There are lakeside campgrounds by Lake George perfect for the avid fishermen or water lover.
There are three exciting routes you can take to get between Cripple Creek and Cañon City. All three of them happen to be along different sections of the Gold Belt Tour Byway. And take about an hour and half drive between the two towns, or three hours round trip. There are some opportunities to camp north of Cañon City, which also put you within a closer drive to Victor and Cripple Creek. These exist on the Shelf Road portion of the Gold Belt Tour and include three USFS campgrounds.
That's a roundup of the best camping around Divide, Cripple Creek and Victor. This region of Teller County is one of the prettiest and unique in the state, so definitely consider booking a campground and discovering why it's so awesome.