Greeley is a college and agricultural town that acts as a gateway to Colorado's eastern plains. For those looking to explore the often-skipped eastern attractions like Pawnee National Grassland, while still being close to the big cities of Northern Colorado's front range, Greeley makes a solid base camp.
Central to both the Rockies and the Great Plains, Greeley is an easy drive to either of these amazing landscapes in Colorado. You can be to both the Roosevelt National Forest and the Pawnee National Grassland in a little over an hour, heading west or northeast, respectively. There aren't many places to camp directly in Greeley, however, within 45 minutes you'll have sufficient choice in campgrounds.
List of campgrounds by Greeley and Briggsdale, CO, in order of proximity:
Camping near Greeley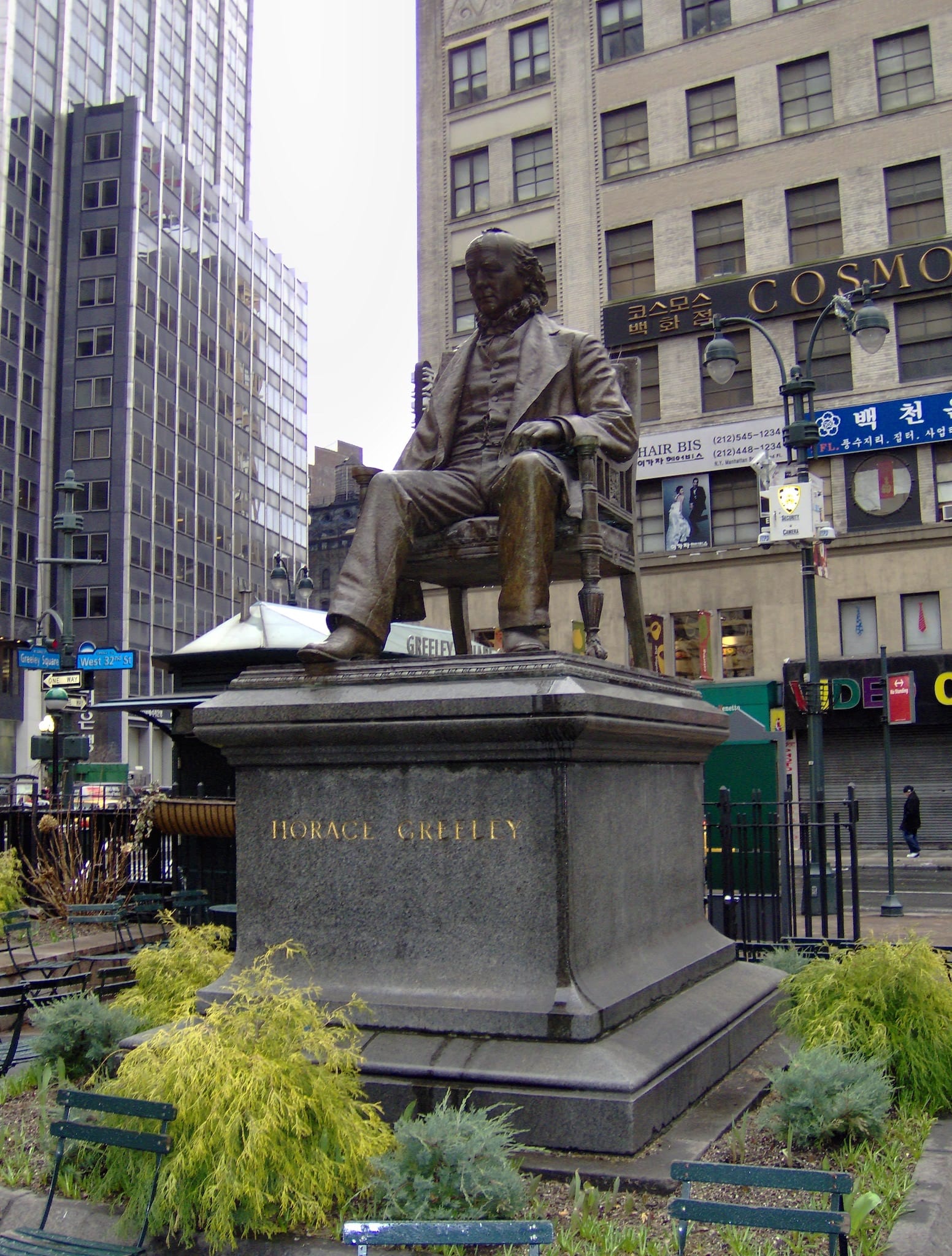 Home to the University of Northern Colorado, Greeley is home to around 107,000 people. This large farm town lies only 60 minutes from Denver, 40 minutes to Fort Collins and 30 minutes to Loveland, so three of Colorado's most popular cities are close by. There's one great RV park in town with nearly one hundred campsites, which is open year round. Downtown Greeley is fairly big, with plenty of shops, restaurants and historic buildings.
An established RV Park near Greeley with all the amenities you could ask for. A perfect place to stay while attending the Greeley Stampede or a launching point for your adventures in the nearby Colorado wilderness. There is something for every member of the family at this facility.
Closest town: Greeley (5mi)
Specs: 95 RV sites, full hookup, 89 pull-through sites, maximum length 60', open year-round
Amenities:  20/30/50 amp service, exercise facility, laundry, showers, general store, propane, arcade
Reservations:  Yes, call 970-353-6476
Address: 501 E 27th Street, Greeley, CO 80631 (Map)
Directions: Take 10th and 13th Street to U.S. Highway 85 South, go 2.2 miles. Continue on U.S. Highway 85 South to 27th Street/Frontage Road, go 2.7 miles. Drive to 27th Street, go .3 miles to the RV park.
Camping near Briggsdale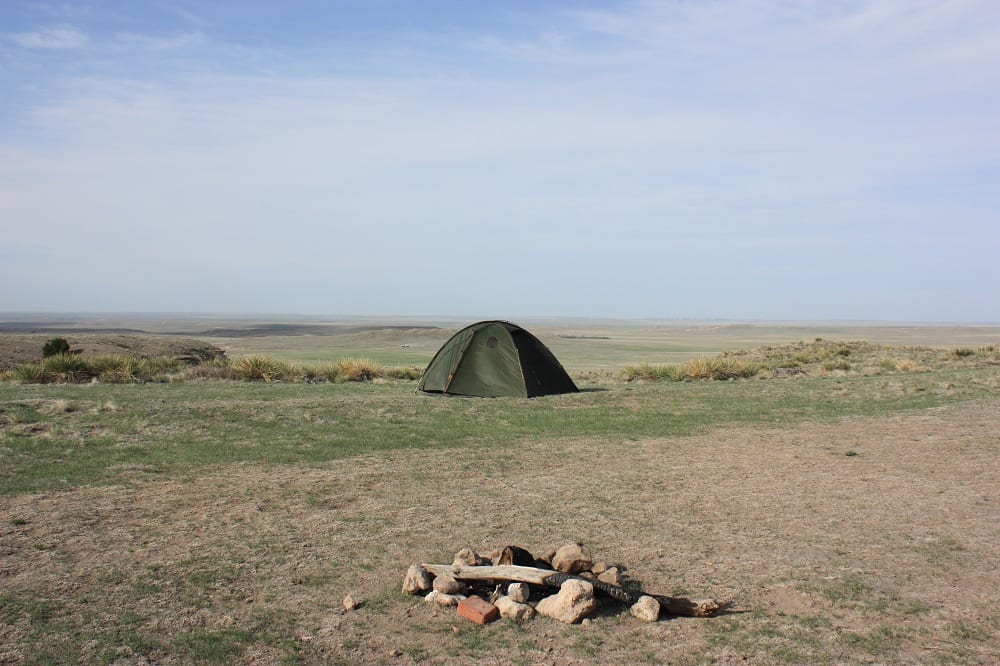 Briggsdale, 30 miles northeast of Greeley, is a small gateway town to Pawnee National Grassland. It's a small ranching community of around 800 people and just a few businesses. The town is located along the Pawnee Pioneer Trails Byway, which winds from Ault to the west, to Sterling in the east, passing through the grasslands and nearby landmark, the Pawnee Buttes. In addition to dispersed camping, there's one campground within a few minutes from town, Crow Valley.
FREE – Dispersed Camping in Pawnee National Grassland
The Pawnee National Grassland is 193,060 acres of protected and preserved prairie landscape. It holds numerous treasures, and plenty of free, dispersed camping. On many of the county roads within it you can find preexisting campsites where you can pitch your tent or park your RV for the night. It does get windy here, with afternoon thunderstorms common in late spring and early summer. This high wind, low shade environment can make for a noisy time tent camping.
Closest town: Briggsdale (2+mi); Greeley (31+mi)
Address: Various County Roads, CO, 80729
Directions: To reach the Pawnee Buttes, and find dispersed camping along the way or by the trailhead, take CO-14 east from Briggsdale for around 14 miles. Take a left heading north on County Road 105. Follow it for 3.6 miles, it becomes County Road 390 for a half mile, then resumes on County Road 105 for 12 miles to the destination.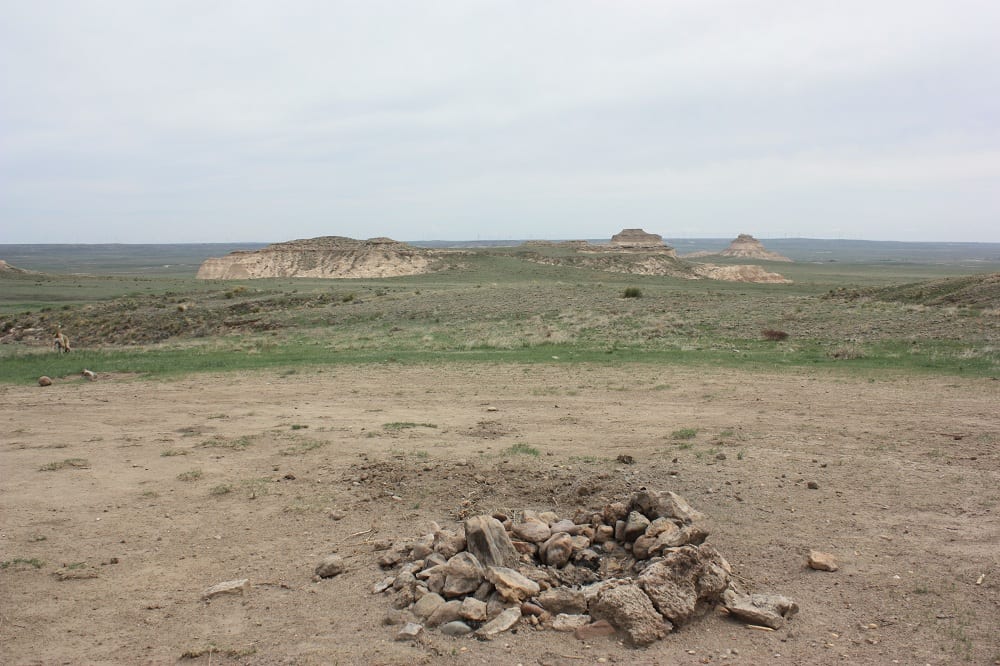 This unique campground is set in the Pawnee National Grassland. A haven for birds with over 200 species in the area, it is very popular with birdwatchers. Bring your binoculars for once-in-a-lifetime viewing. Hiking trails and the Steward J. Adams Educational site that can accommodate up to 100 people for overnight or day use creates a welcoming group atmosphere.
Closest town: Briggsdale (1mi), Greeley (31mi)
Specs: 10 sites, water, vault toilet, open June 1 – September 27
Amenities: Education site, group site available
Reservations: 6 sites at recreation.gov, 4 sites first-come, first-serve
Address: 44741 County Road 77, Briggsdale, CO 80611 (Map)
Directions: From Briggsdale turn left on 5th Avenue, go .4 miles. Turn right on 1st cross street onto County Road 77, go .3 miles, turn left, then continue straight .3 miles. Turn right on Crow Valley Campground Road to enter the campground.
Consider Loveland, Longmont or Fort Morgan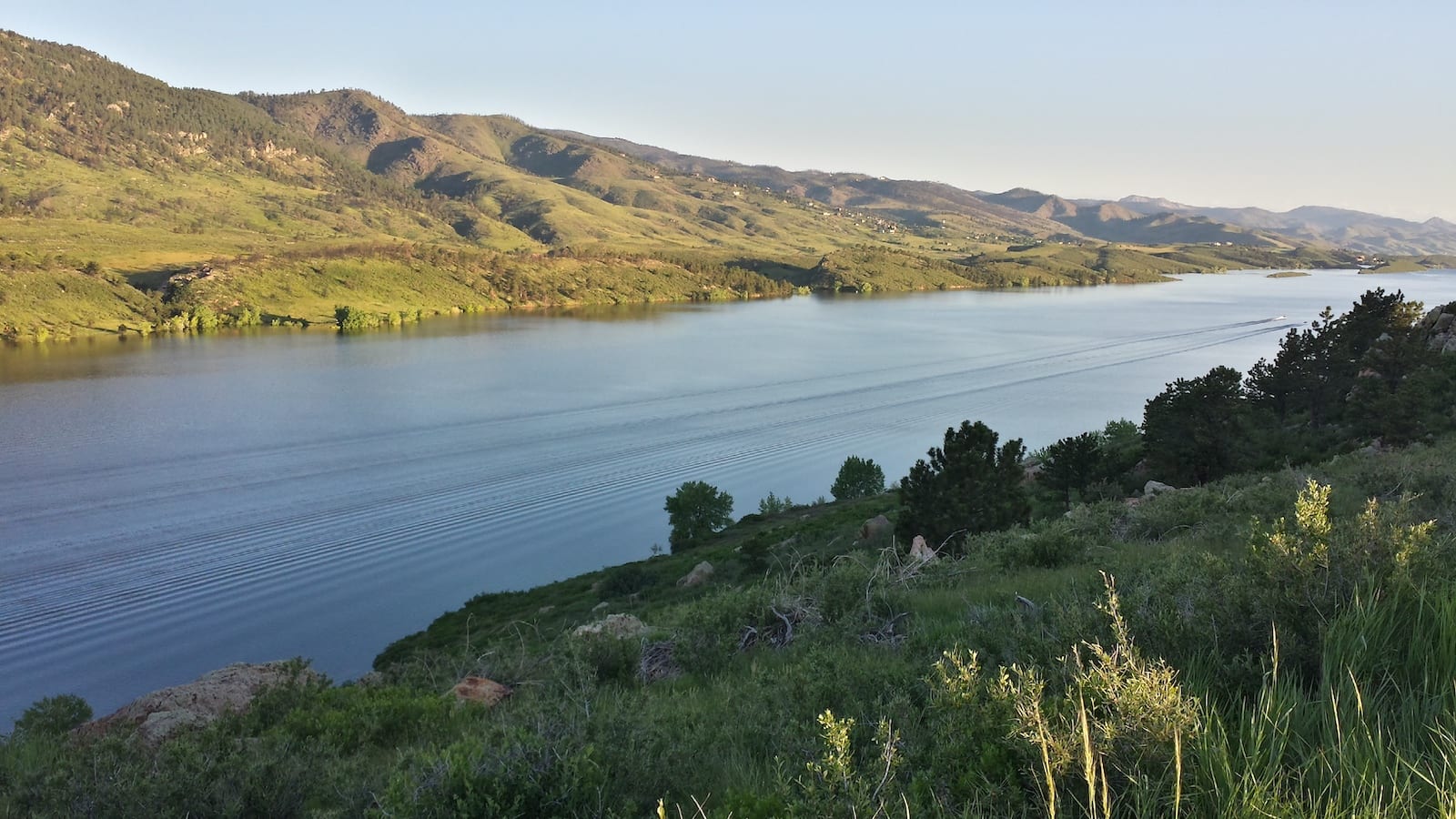 Either of the Northern Colorado neighbors of Fort Collins and Loveland make a terrific base to call home during your camping holiday. These big cities have beautiful downtown historic districts, full of charm and places to discover. In addition to these manmade landmarks, the surrounding foothills of the Rockies hold numerous jewels. There are a few lakeside campgrounds in Fort Collins and Loveland for those looking to add water sports to your itinerary.
Providing fast access to the laid back towns of Lyons and Boulder, Longmont is another great place to call your temporary home. Pitch your tent at Saint Vrain State Park for lakeside camping in Longmont. You'll enjoy central access to the capital city, Fort Collins, Loveland, and 45 minutes to Greeley or a little over an hour to reach the Pawnee National Grassland.
The county seat of Morgan County, Fort Morgan lies less than 60 minutes east of Greeley on US-34. It features a population of just over 11,000 people and neat little town town to explore. There's a historic downtown and attractions like the Rainbow Bridge. Like Briggsdale, Fort Morgan also lies along the Pawnee Pioneer Trails Byway, giving you easy access to the Pawnee National Grassland. There are several places to camp by town, including lakeside camping at Jackson Reservoir, in nearby Orchard.
That's a roundup of the best places to campground around Greeley, Colorado. Enjoy you time visiting Colorado's twelfth most populous city!