Located 19 miles directly east of Fort Collins, Ault, CO is A Unique Little Town that celebrated its centennial in 2004. Known as the "gateway to the Pawnee National Grassland", Ault offers small town charm with a friendly welcome.
Ault's nickname is "A Unique Little Town". It's located at an elevation of 4,938 feet in Weld County. In 2010 it had a census recorded population of 1,519. It was incorporated on April 4th, 1904, originally as the Town of Bergdorf.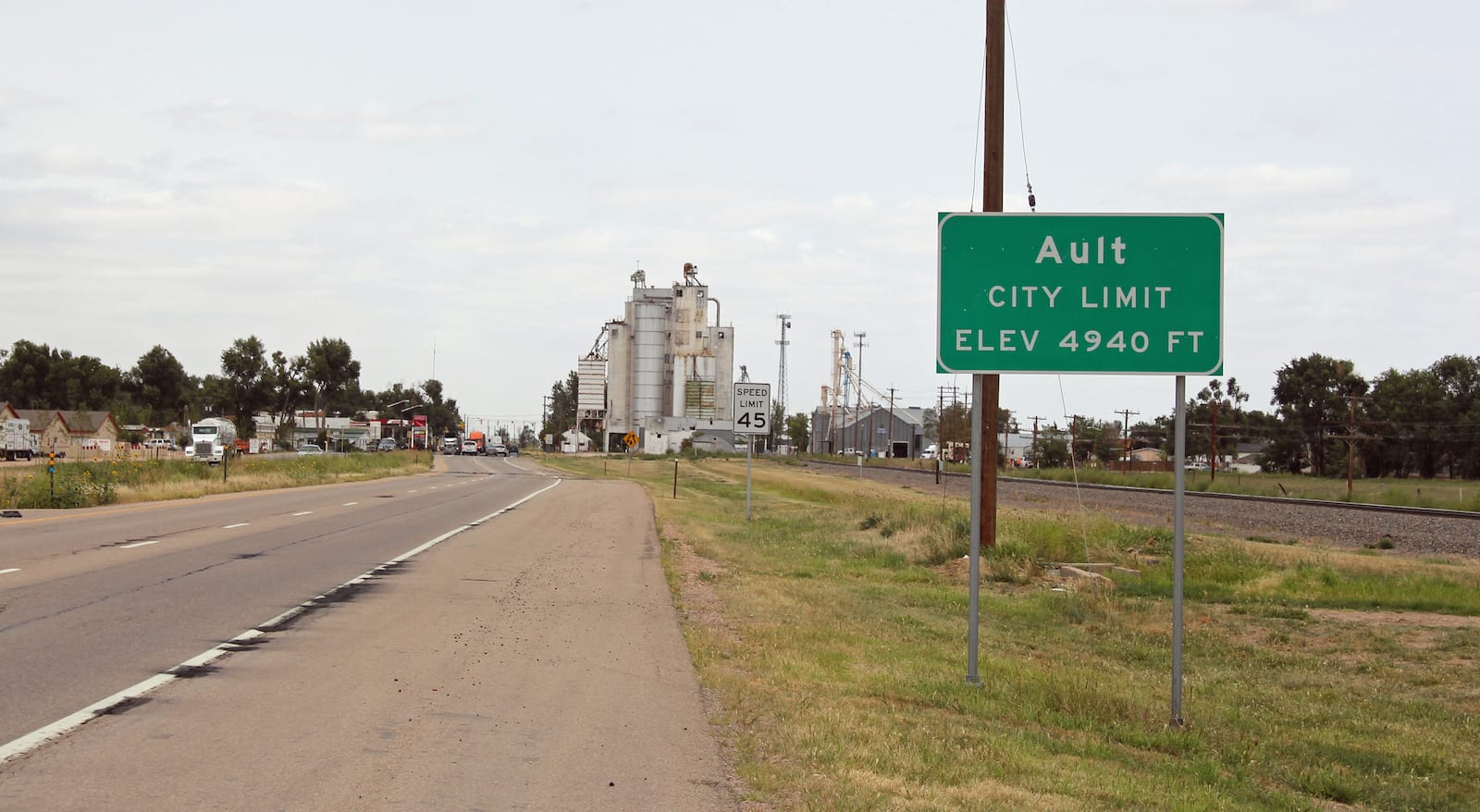 Main Attractions
Pawnee National Grassland – Discover Colorado's natural prairie landscape from Ault's backdoor at the Pawnee National Grassland. A great way to explore the area is with a hike along the Pawnee Butte Trail, where hikers will encounter wildflowers, unique rock formations, and plenty of bird watching to keep you occupied.
Antique Shopping – Another claim to fame of this small town is its antique shopping. With half a dozen antique stores located along their main street, Ault offers the curious shopper more than they bargained for.
Recreation
There aren't much in-town recreational opportunities except their local community parks. Nearby Pawnee National Grassland offers hiking, birding, horseback riding, and camping.
Camping: Read about the camping near Greeley and Pawnee National Grassland.
Accommodations
Special Events
The town of Ault hosts two main events each year; the Fall Festival and the International Food Fest.
Fall Festival – held every year during the first weekend in August, the Fall Fest celebrates the upcoming season and the local community. Held at Liberty Park, community volunteers work hard to offer a weekend full of fun activities.
International Food Fest – Held in late September, the International Food Fest offers international food booths, a beer garden, live entertainment, and fun activities for the kids like face painting.
Activities near Ault
Federal Lands:
Scenic Drives:
Towns: