"A Community In Motion" is a fitting motto for Firestone, Colorado, whose population exploded from under 2,000 in 2000 to 16,381 as of 2020. It's a statutory town located nearby the South Platte River on the northern front range.
The growing community is located conveniently about halfway between Greeley and Denver and in-between I-25 and US-85. Firestone resides at 4,970 feet of elevation within Weld County. There are many casual restaurants to grab a bite at, and its proximity to St. Vrain State Park makes it a great destination for camping and hiking.
History

Firestone was originally founded by investors from Ohio who wanted to support the families of local miners by providing a piece of land that would always have public right-of-way. They purchased 160 acres of land in 1907 and started the Firestone Coal Company. There were 5 successful mines in town that operated until 1947 when all of them closed.
The rail line used to transport coal through town was decommissioned and repurposed into the 12-mile Firestone Trail, a popular walking and biking trail today. The three mining towns of Firestone, Dacono, and Frederick are commonly referred to as the Tri-Towns due to their proximity.
Today, Firestone is a rapidly growing community that's continuously expanding to keep up with the influx of residents. The population grew from just 1,900 in 2000 to over 10,000 in 2010, making it the fastest-growing town of the decade in Colorado.
Main Attractions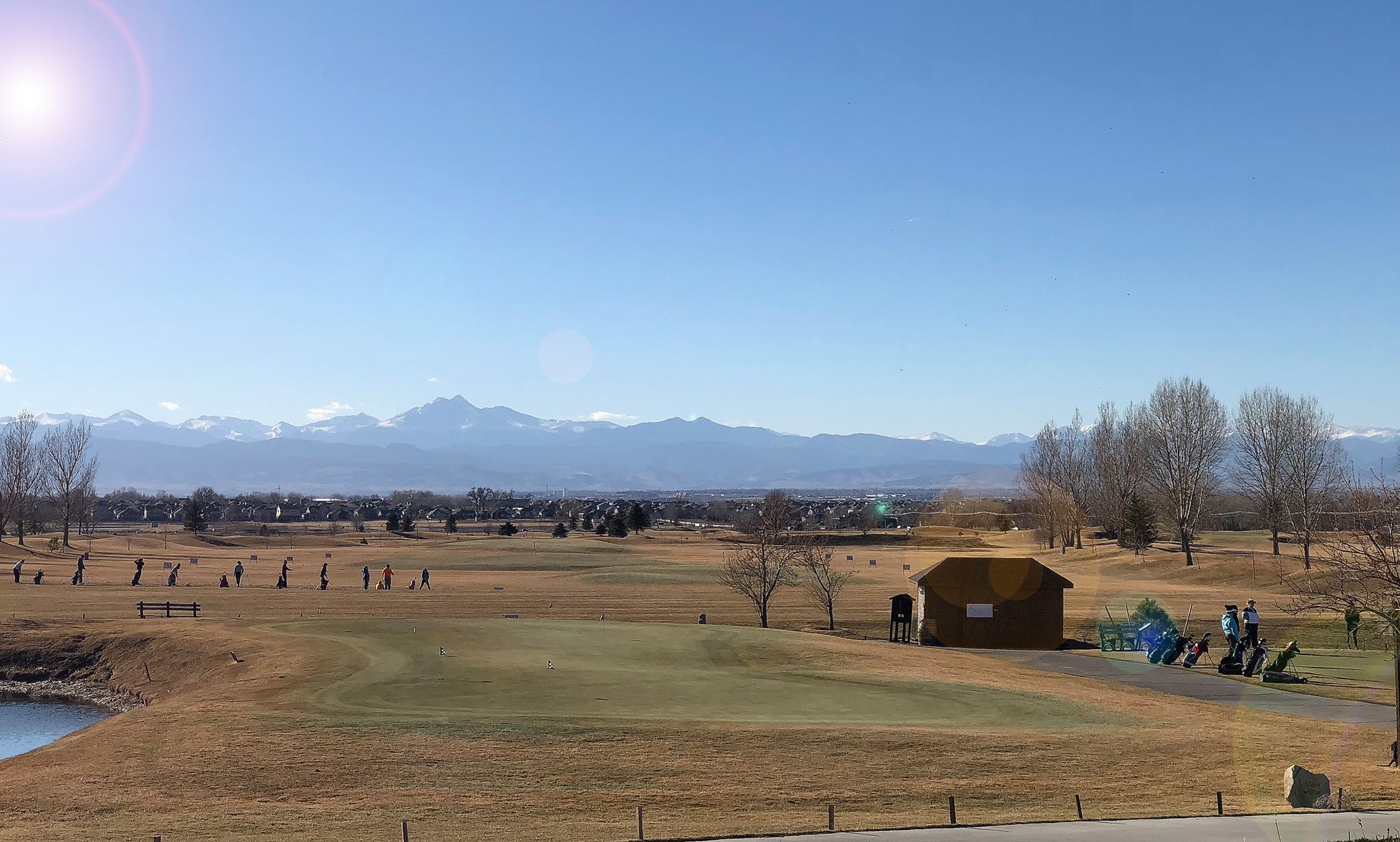 Saint Vrain State Park – This beautiful state park is known for its birdwatching, especially for bald eagles in the winter months. There are multiple ponds scattered throughout the 604 acres, along with hiking trails and campgrounds for a peaceful nature retreat.
Saddleback Golf Club – Golf Digest ranked this course as one of the "Top 10 Friendliest" in the country. In addition to the 18-hole course, the club also offers various leagues, and golf lessons, and there is a restaurant on the property to grab a bite at.
Recreation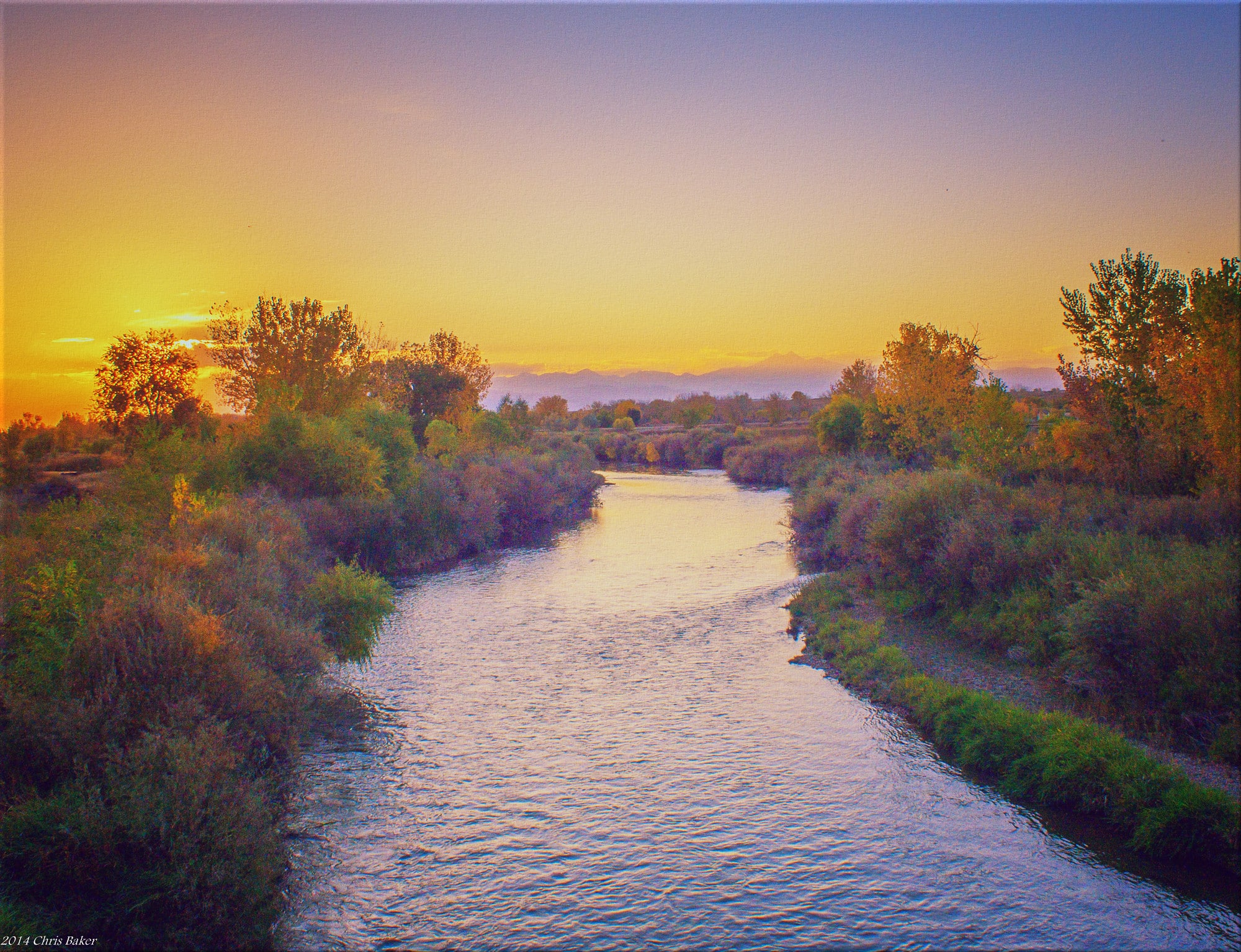 Camping – St. Vrain State Park has a total of 87 campsites scattered among 8 different campgrounds. There are options for both tent and RV camping along with full hookup sites.
Fishing – 
The ponds at St. Vrain offer plenty of opportunities to fish for bluegill, sunfish, bass, perch, walleye, and more. However, each pond has its own designated rules so be sure to check before you cast your line.
Union Reservoir is northwest of town and has over 730 acres of water to explore. It is one of the last natural lakes in the state and has recently become a prime destination for walleye fishing.
Hiking – 
Firestone Trail is a 11-mile out-and-back flat trail that runs through the towns of Firestone, Frederick, and Dacono. It runs parallel to Colorado Blvd and offers an easy stroll through the open spaces near town.
St. Vrain has 6 trails totaling 7 miles that wind throughout the park. The trails are also used for biking and are relatively flat and easy to navigate.
Accommodations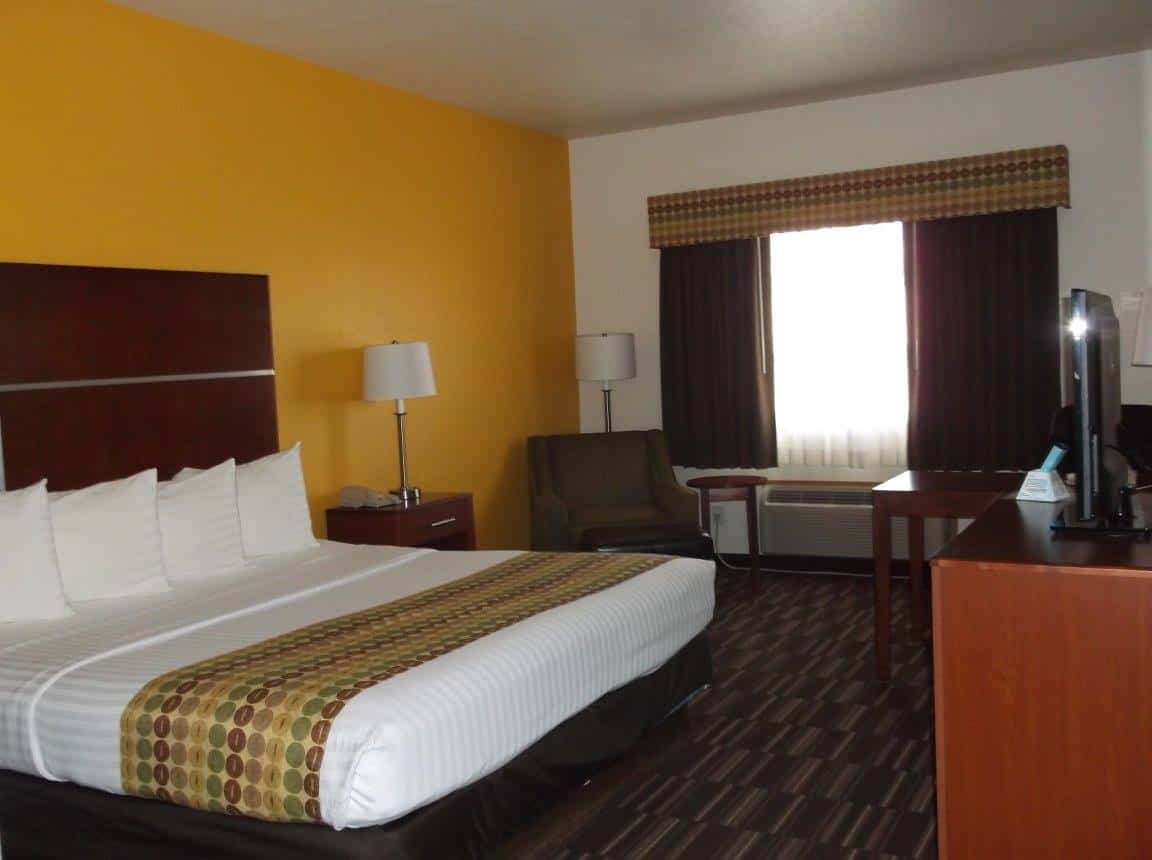 This section contains referral links. If you click through and take action, we may receive a commission, at no additional cost to you. 
Best Western Firestone Inn & Suites – Conveniently located right off the highway and near many dining options, this Inn offers an affordable place to rest your head. There is complimentary WiFi throughout the property along with desks and coffee makers in every room.
Holiday Inn Express & Suites Firestone – Comfortable beds, a heated indoor pool, and colorful decorations make this stay nice for any type of traveler. Choose from rooms with 2 queen beds or a single king, with suite options available.
Comfort Suites Longmont – Don't let the name fool you, this hotel is located right in Firestone. Every room is suite-style, so you'll have your own flatscreen TV, sofabed, and mini-fridge. There is a complimentary breakfast buffet available each morning.
Read about the best hotels in Firestone, and check out more hotel options in Longmont, just a 15-minute drive west of town.
Dining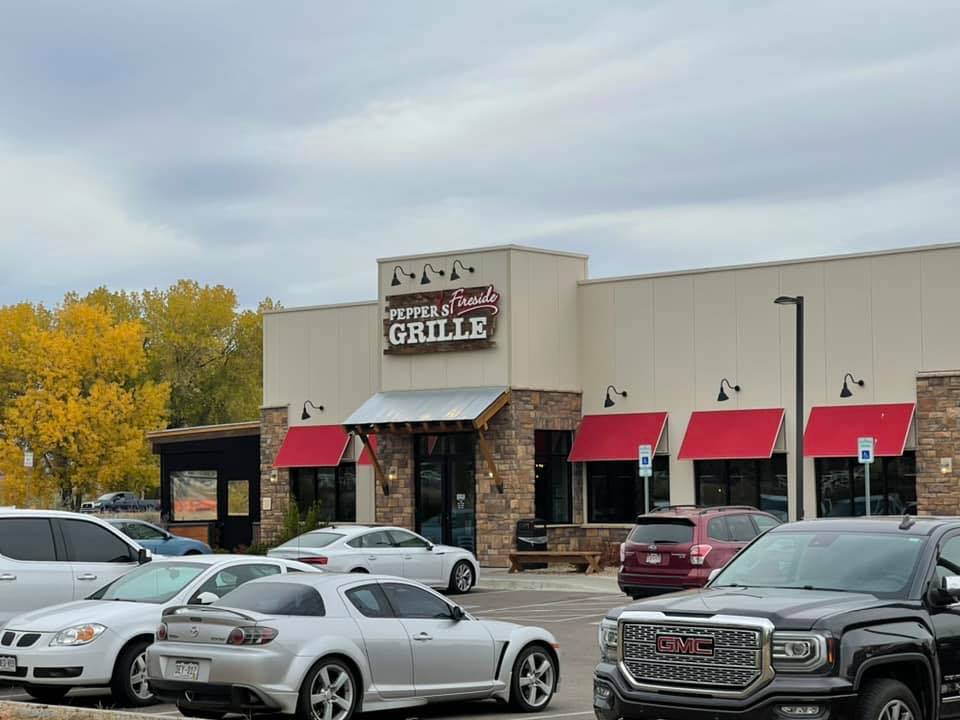 Peppers Fireside Grille – Small locally owned eatery with classic American dishes and a variety of craft cocktails and beers on tap.
Maya Grill & Cantina – Mexican restaurant serving up authentic dishes like burritos, tostadas, enchiladas, and more.
Parrot's Sports Grill – Popular small-town sports bar with plenty of bar fare on the menu. The perfect spot to watch a game on TV and catch up with the locals.
Special Events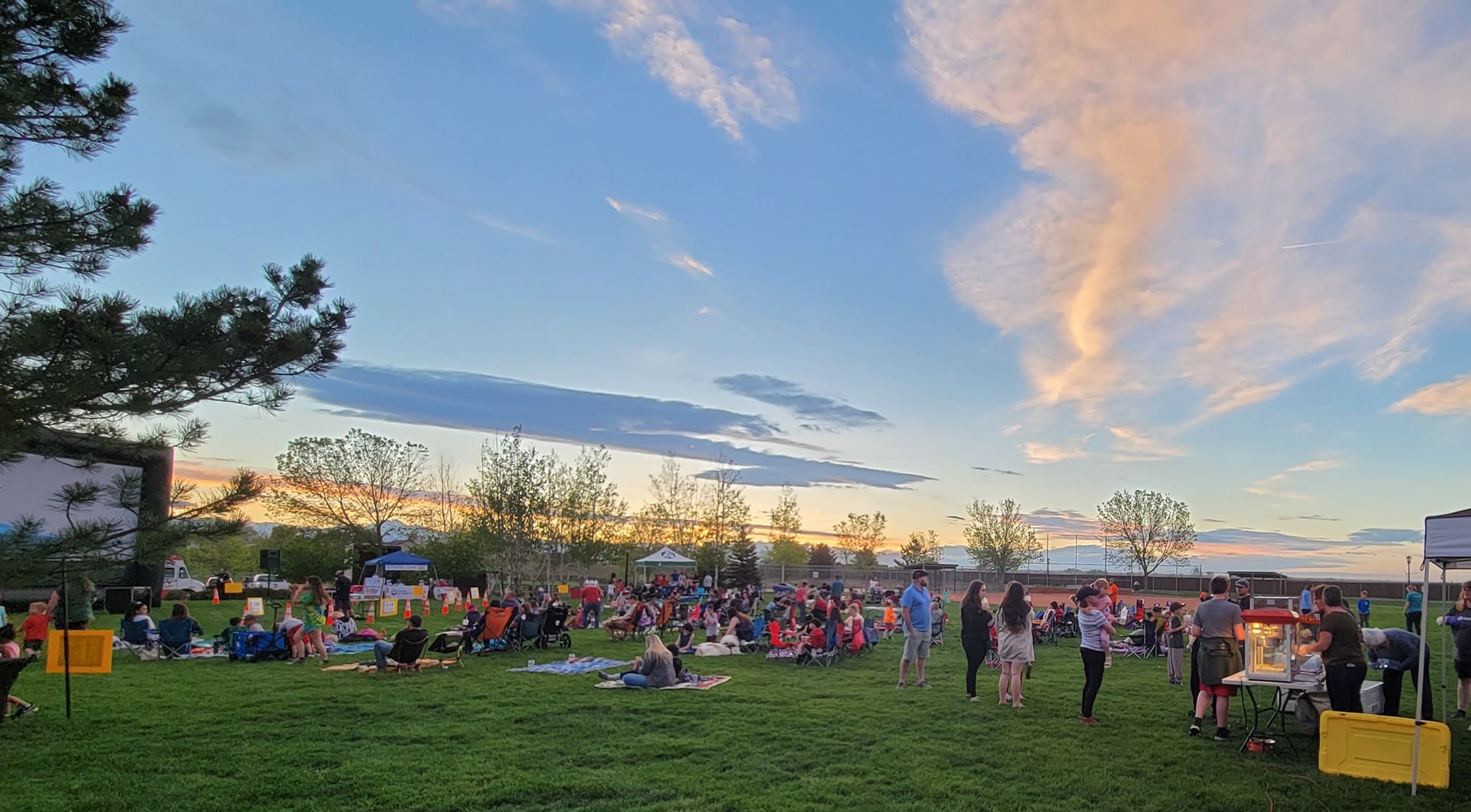 Aug-Sep – Bite Club Series – Once a month a select local park turns into a community gathering spot for some free summer fun. Activities include a toddler-friendly bounce house, mini golf, food vendors, police demonstrations, and trivia.
Aug-Sep – Food & Flick Fridays – Two free movie showings with a related activity to go along with it. This event is geared towards kids, so bring a picnic and let them burn some energy.
Oct – Art and Music Show – Carbon Valley Regional Library hosts this one-day event filled with local artists and musicians.
Oct – Halloween Safe Night – Enjoy the holiday in a safe way at the Firestone Regional Sports Complex. Hosted by the local police department, this event draws hundreds of kids to trunk-or-treat. There will also be carnival games, a food truck, and a goody bag for all participants.
Dec – Carbon Valley Holiday Festival – Get in the holiday spirit at Settlers Park while you shop from local vendors, sip on some hot chocolate, and do themed crafts. Santa will also be there for photo opportunities before he heads back to the North Pole.
Activities near Firestone
Federal Lands:
State Parks:
Towns:
Transportation:
Latest in Firestone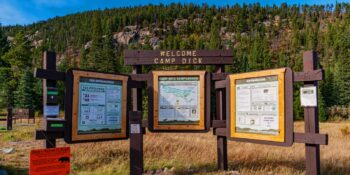 The Roosevelt National Forest is loaded with camping around Allenspark, CO, just west of Lyons. Everything…