Boulder Creek flows east from the Rocky Mountains for 31.4 miles. It begins where two tributaries, North and Middle Boulder Creek, meet along the Continental Divide by Boulder Falls and ends to the east of Longmont just south of St. Vrain State Park.
After leaving its source, it travels through Boulder Canyon and the city of Boulder, including the downtown area. It then travels northeast, flowing through Valmont, north of Leyner, and north of Erie. It continues north to the east of Longmont and joins St. Vrain Creek just to the south of CO-119.
North Boulder Creek
North Boulder Creek travels 17.8 miles across Switzerland Park before forking with Middle Boulder Creek and Boulder Creek. North Boulder Creek originates in the Green Lakes system of lakes in a basin between Navajo Peak and Arikaree Peak on the Continental Divide.
Middle Boulder Creek
Middle Boulder Creek splits at the Continental Divide into two forks and travels east from the confluence of the two branches. The creek flows through the communities of Eldora and Nederland into Barker Meadow Reservoir.
The North Fork begins below Mount Neva and runs 7.5 miles towards the South Fork, and the South Fork begins on the Continental Divide near Rollins Pass and runs 5.5 miles to the North Fork. When the Middle Boulder Creek meets the North Boulder Creek, they form Boulder Creek.
South Boulder Creek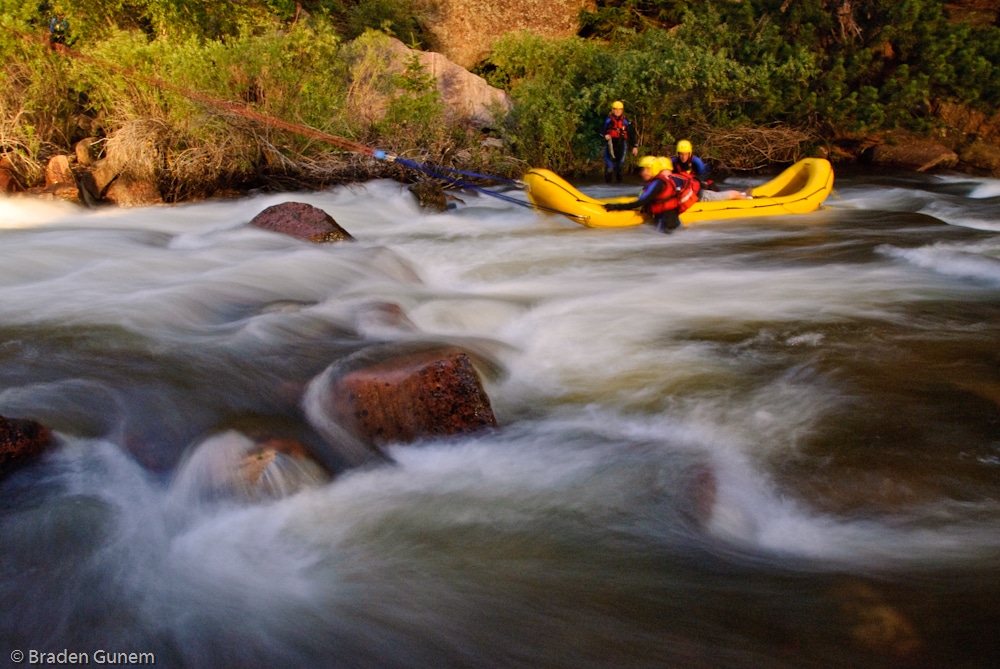 The source for South Boulder Creek is Rogers Pass near Gross Reservoir, north of Crescent. It flows east through Eldorado Springs then north until it merges with Boulder Creek near Valmont.
St Vrain Creek
Also known as St. Vrain River, this creek is a 32.2-mile-long tributary of the South Platte River in north-central Colorado. It's formed in Lyons by the junction of the North and South St. Vrain creeks and travels until it turns into the South Platte River. Along the way, it merges with Boulder Creek.
The stream begins in various forks in the Front Range foothills northwest of Boulder and drains in the foothills north of Boulder and the Colorado Piedmont area around Longmont.
Activities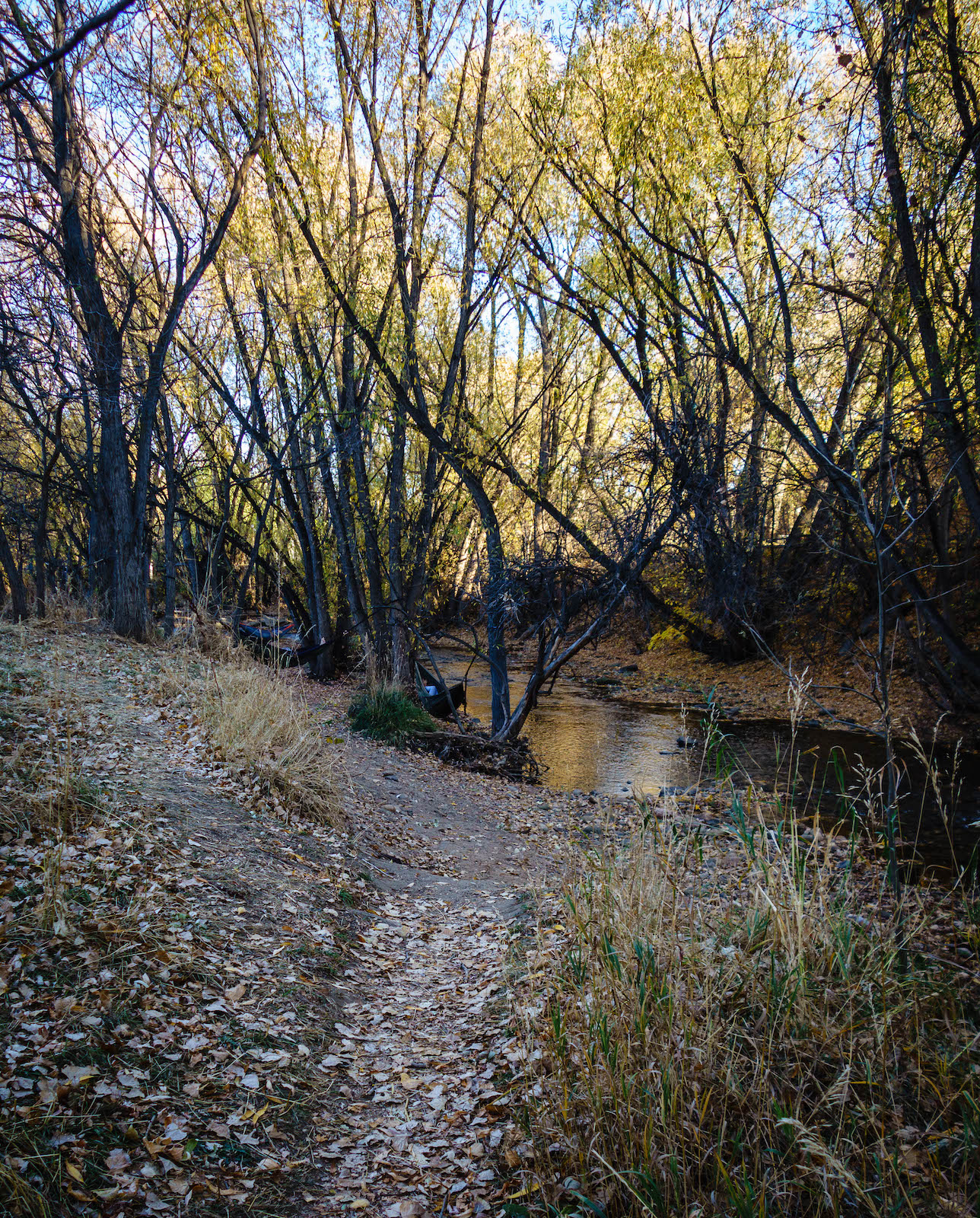 A few outdoor activities are possible along Boulder Creek.
Fishing – The creek is home to many fish species, including Largemouth bass, Longnose dace, and Common carp. Many anglers enjoy fly fishing on the stream.
Tubing – Boulder Creek is popular for tubing and floating. Visit the White Water Tube in Boulder for rental gear.
Wading – While the creek isn't deep enough for swimming, many locals like to cool off by wading in the crisp water.
Boulder Creek Festival – This annual event is a tradition for kicking off summer; it usually happens around Memorial Weekend. It takes place in the area by Central Park and the library.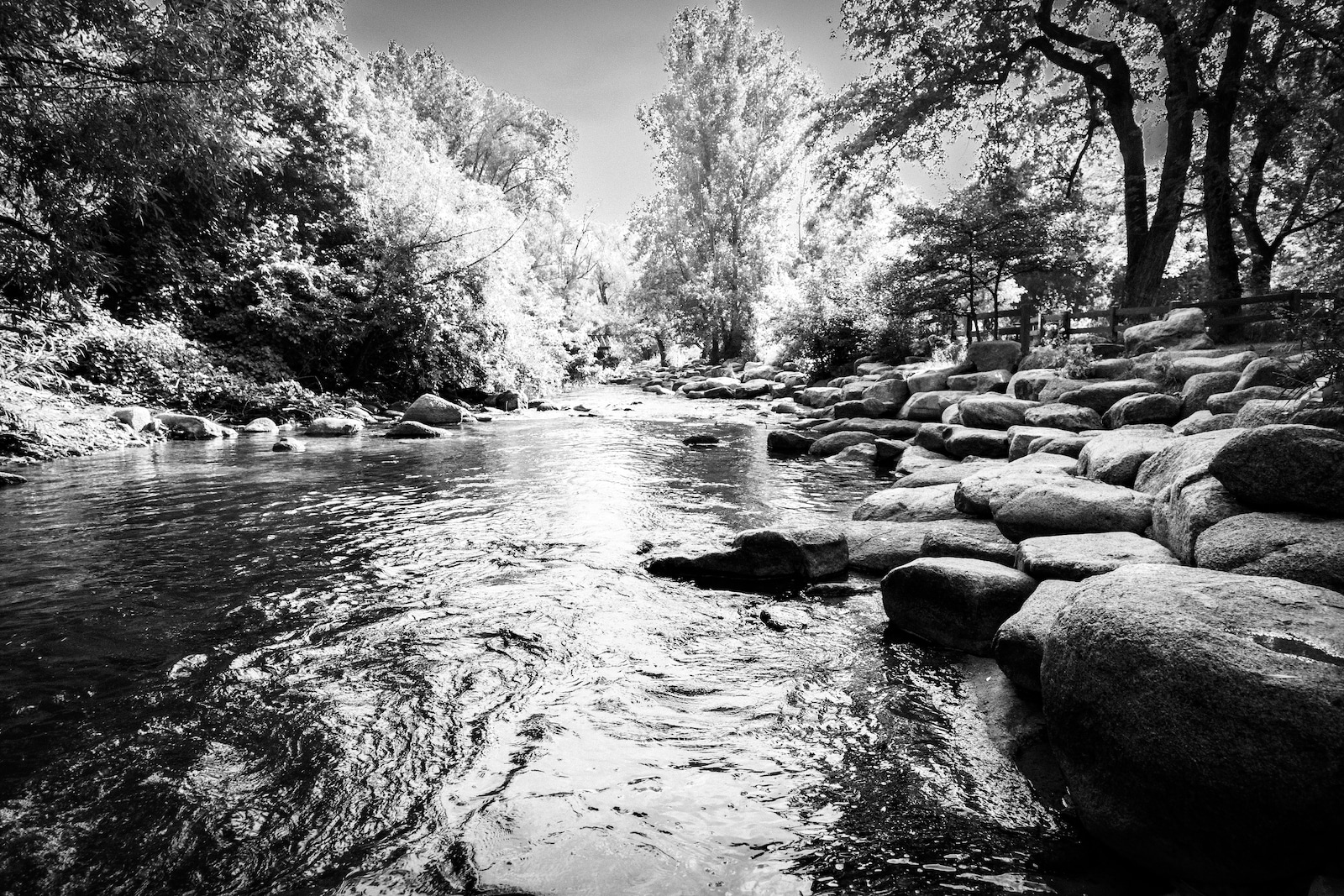 Details
Passes Through: (includes North, Middle and South Boulder Creeks)
Length: 31.4 miles
Tributaries: South Boulder Creek, North Boulder Creek, Middle Boulder Creek
Tributary to: St. Vrain Creek