Nestled in the Front Range mountain town of Nederland, Barker Meadow Reservoir provides year-round recreation and water for the city of Boulder. Completed in 1910, this manmade reservoir has 0.7 square miles of surface area.
It provides the water for a hydroelectric power plant. The lake got its name from the owner of the land, Mrs. Hannah Connell Barker. While she did not want to sell the land, she was forced to do so in a manner similar to eminent domain. The city of Boulder now owns and manages Barker Reservoir, which they purchased in 2010.
Activities at Barker Meadow Reservoir
Amenities include hiking trails, shoreline angling, and primitive restrooms. There is no boating or watercraft allowed on the lake at any time of year. Swimming and wading are also prohibited because of a Boulder Water Regulation. Entry is free to use the reservoir, although fishermen over 16 must process a valid Colorado Fishing License.
Fishing: Most of the recreation at Barker Meadow Reservoir is shoreline fishing. It's stocked with a variety of fish including brown trout, cutbow trout, rainbow trout, tiger muskie, and kokanee salmon. Even if the lake freezes over, which it seldom does, no ice fishing is permitted. Still, anglers can usually cast from shore throughout the year.
Bait fishing is permitted, however, there is no live fish as bait allowed. If you catch a tiger muskie the minimum size to keep it is 36 inches and you are allowed one fish. The limit for kokanee salmon is 10 fish. From October 1st to December 1st the lake is open to snagging salmon.
Hiking: A shoreline trail winds around the lake, offering a stunning view of the reservoir and surrounding Rocky Mountains. It's a wonderful path to meander year-round, and especially scenic in the warmer spring and summer days when flowers are blooming.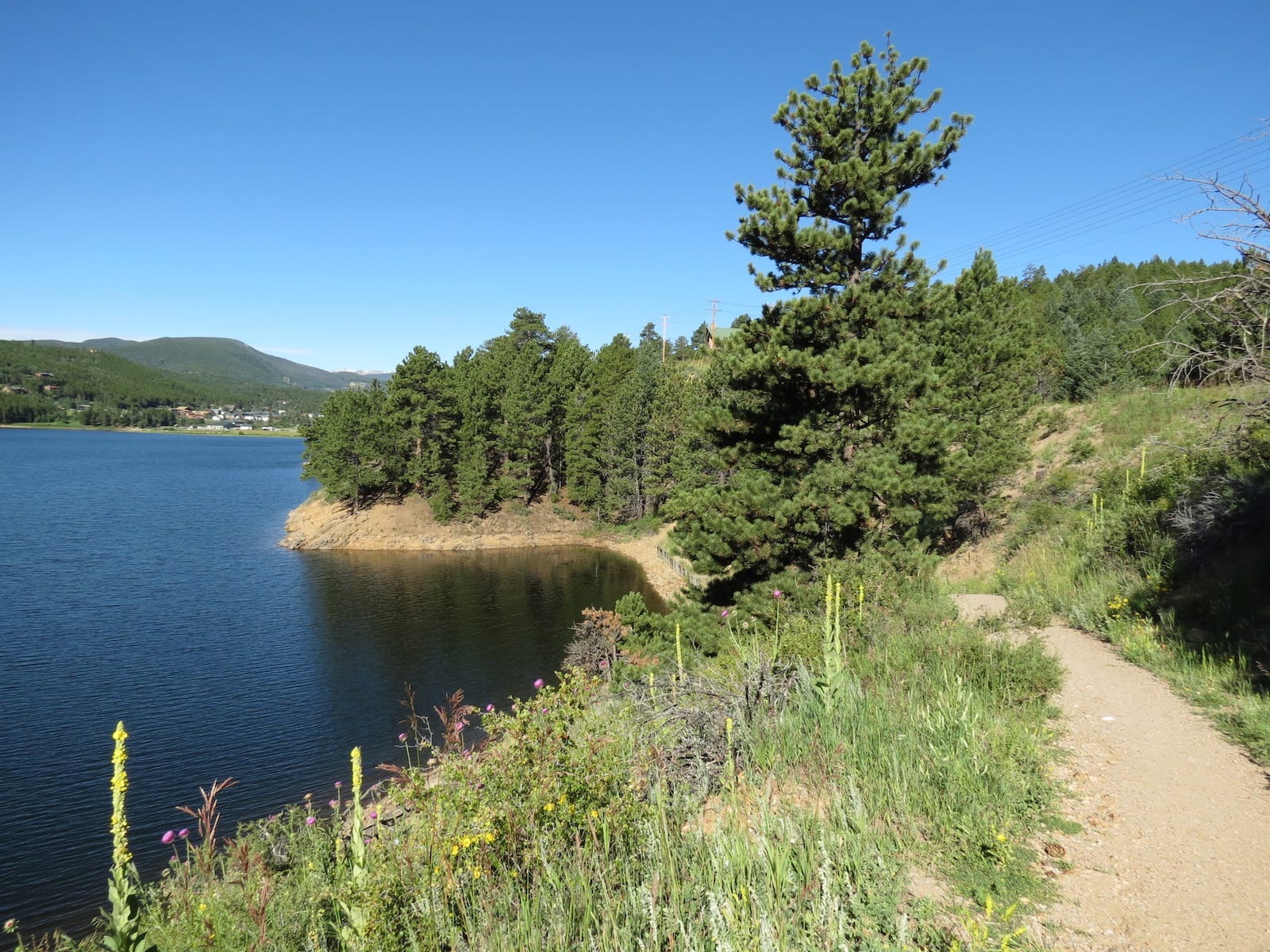 Details
Address: CO-119, Nederland, CO 80466
Season: Year-round
Cost: Free | Valid Colorado Fishing License required for fishers 16+