The gateway to Colorado's San Juan Mountains, Ouray County is loaded with outdoor adventure. Picturesque campgrounds dot the region around Ridgway and Ouray, offering travelers an inexpensive accommodation and way to see the land.
You'll find everything from RV parks and Forest Service campgrounds to camping at the local hot springs in Ridgway. Both the San Juan and Uncompahgre national forests are accessible, the former to the southeast, and latter to the northwest. Ridgway marks the upper most point of the San Juan Skyway, a national scenic byway looping through Ouray, Silverton, Durango, Cortez, Dolores and Telluride.
List of camping by Ridgway and Ouray, CO, in order of proximity:
Campgrounds near Ridgway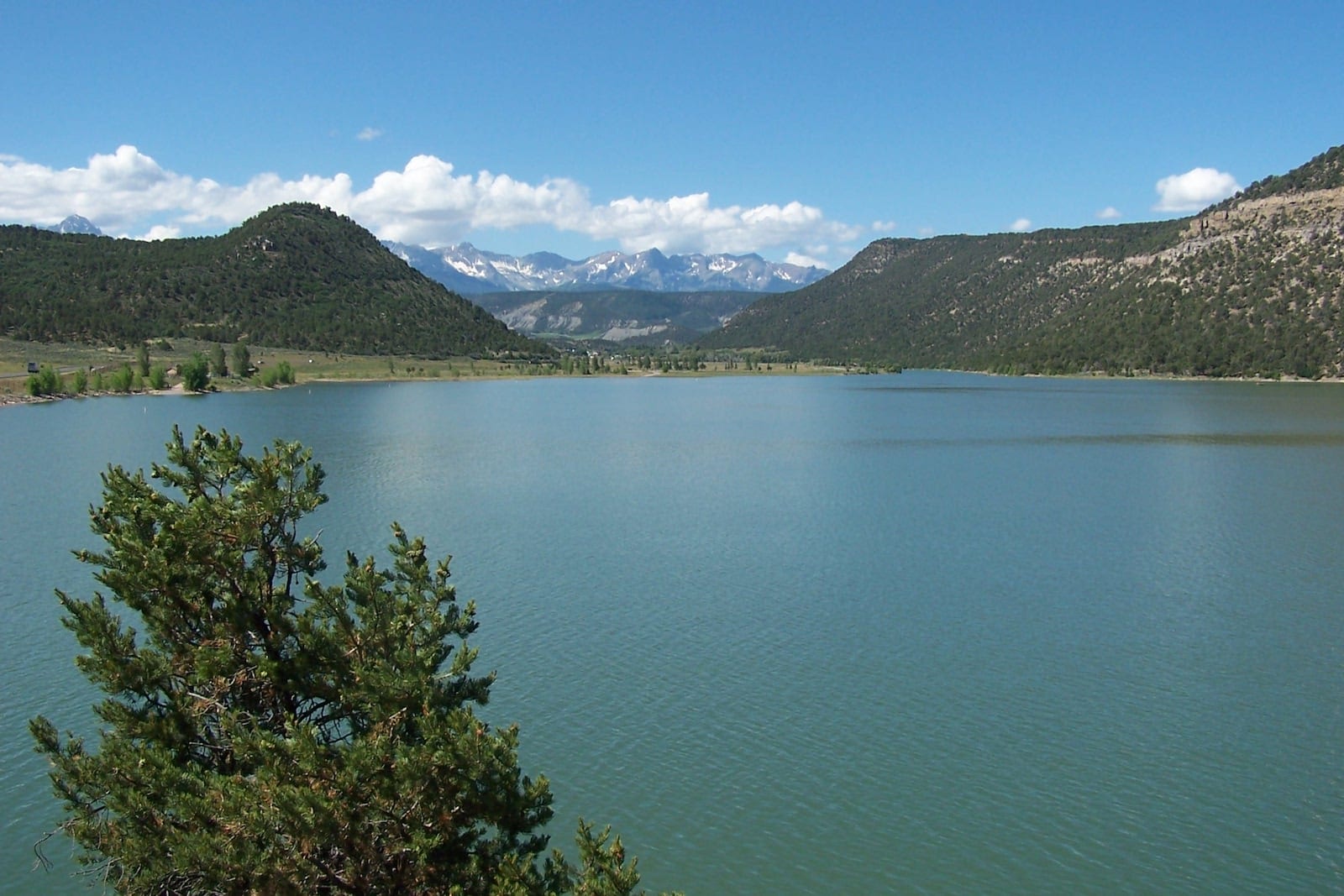 Coming from the north on CO-550, Ridgway is a true gateway to the mountains, sitting at the base of the Mt. Sneffels at 6,985 ft. About a thousand people call this Western Slope town home, so it has ample size to accommodate travelers. The town's gem is Ridgway Reservoir, located only a few miles north of downtown. Camp here at one of three excellent campgrounds, including a wonderful walk-in tent-only campground located on the wooded hillside.
If you enjoy clothing-optional resorts, Orvis Hot Springs is worth a visit. Camp, bring your RV, or stay in one of their gorgeous lodge rooms. Regardless of which type of hospitality you choose, you will have free access to the hot springs during your stay.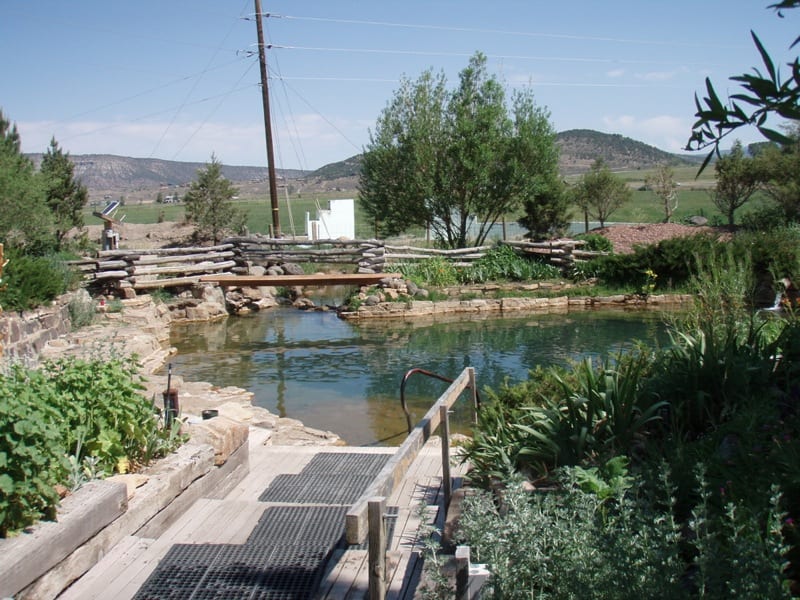 Whether you're a travel blogger, social media influencer, or just a traveler passing through, Basecamp 550 features scenic sites for just about anyone looking for a place to stay. Enjoy a night cozied up by the fire pit outside your tent or spend the day taking in the gorgeous mountain views from the front porch of your tiny home.
Ridgway State Park is located conveniently in between Ridgway and Ouray on the Million Dollar Highway. Featuring three total campground with generous amenities including RV hookups, this state park is one you won't want to miss on your next trip down Hwy 550.
Dakota Terraces Campground
Dakota Terraces is the smallest of the three campgrounds, but it is also the only site to allow RVs all year long. With nearby access to the boat ramp for fishing and other water recreation, just about every site at this campground is a scenic one.
Elk Ridge Campground
Elk Ridge Campground is generously-sized, with plenty of RV hookups to spare. Those who want to stay right by the water will love the proximity of this campground to the nearby lake.
Pa-Co-Chu-Puk Campground
If getting away from it all is important to you, the Pa-Co-Chu-Puk Campground is an excellent choice. Nestled in a forest of juniper pines and located next to a nearby pond, this campground is both scenic and provides plenty of recreation opportunities.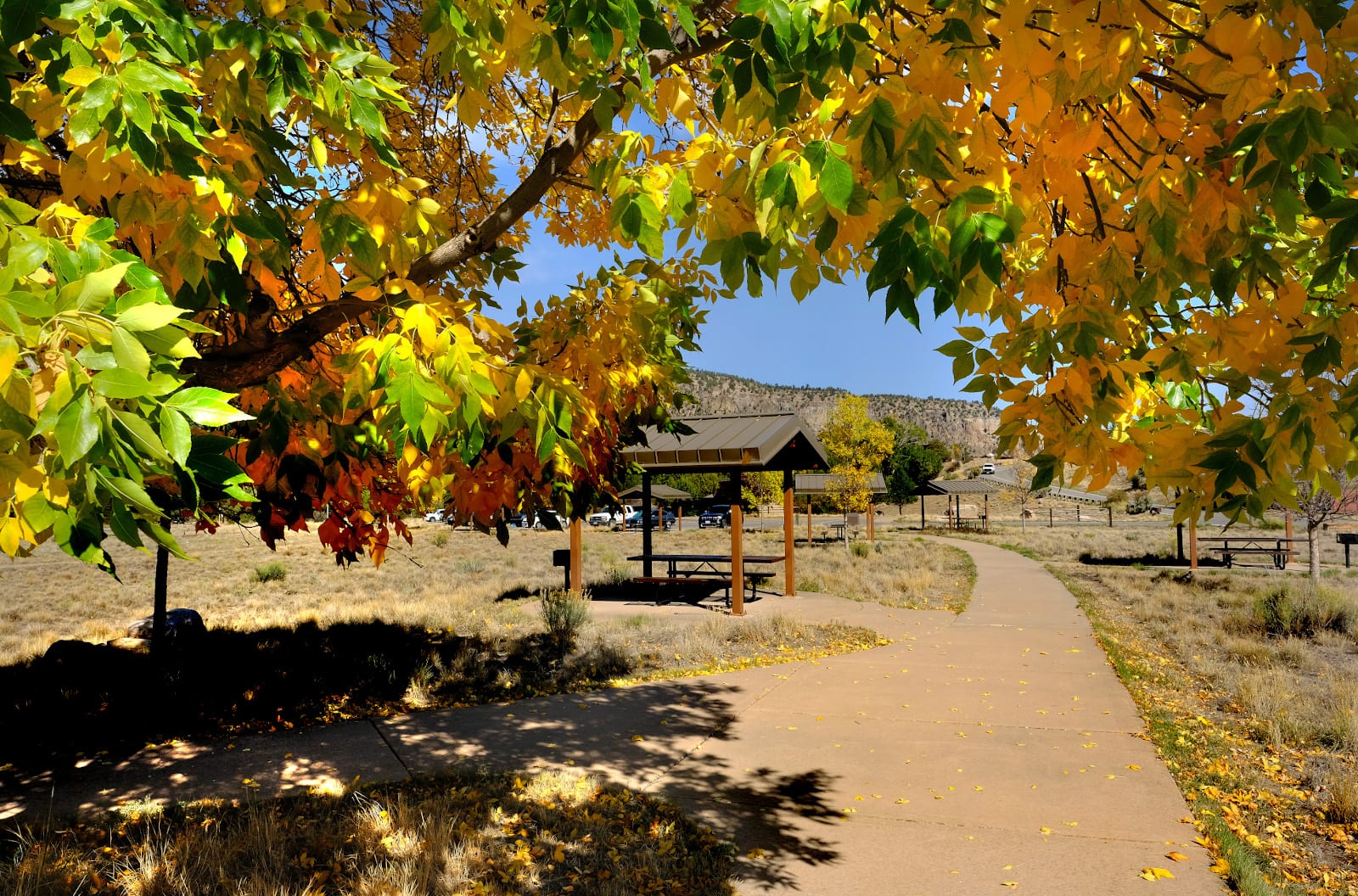 Are you looking to get lost in the mountains? If so, Silver Jack Campground is one of three campgrounds in this scenic and unpopulated area. Be sure to bring all of your supplies in and pack them out as well–the closest town is twenty miles away.
Horse campers will rejoice at Big Cimarron Campground, a rare camping area that provides corrals to horse campers. Along with fishing and hiking opportunities, Big Cimmarron is a gorgeous place to spend a few nights away from civilization.
Fishing on Beaver Lake is a popular activity during the warm summer months, and Beaver Lake Campground provides the perfect jumping-off point for campers and RV travelers. Ensure you bring all of your supplies with you, however, as the closest town is nearly twenty miles away.
Campgrounds near Ouray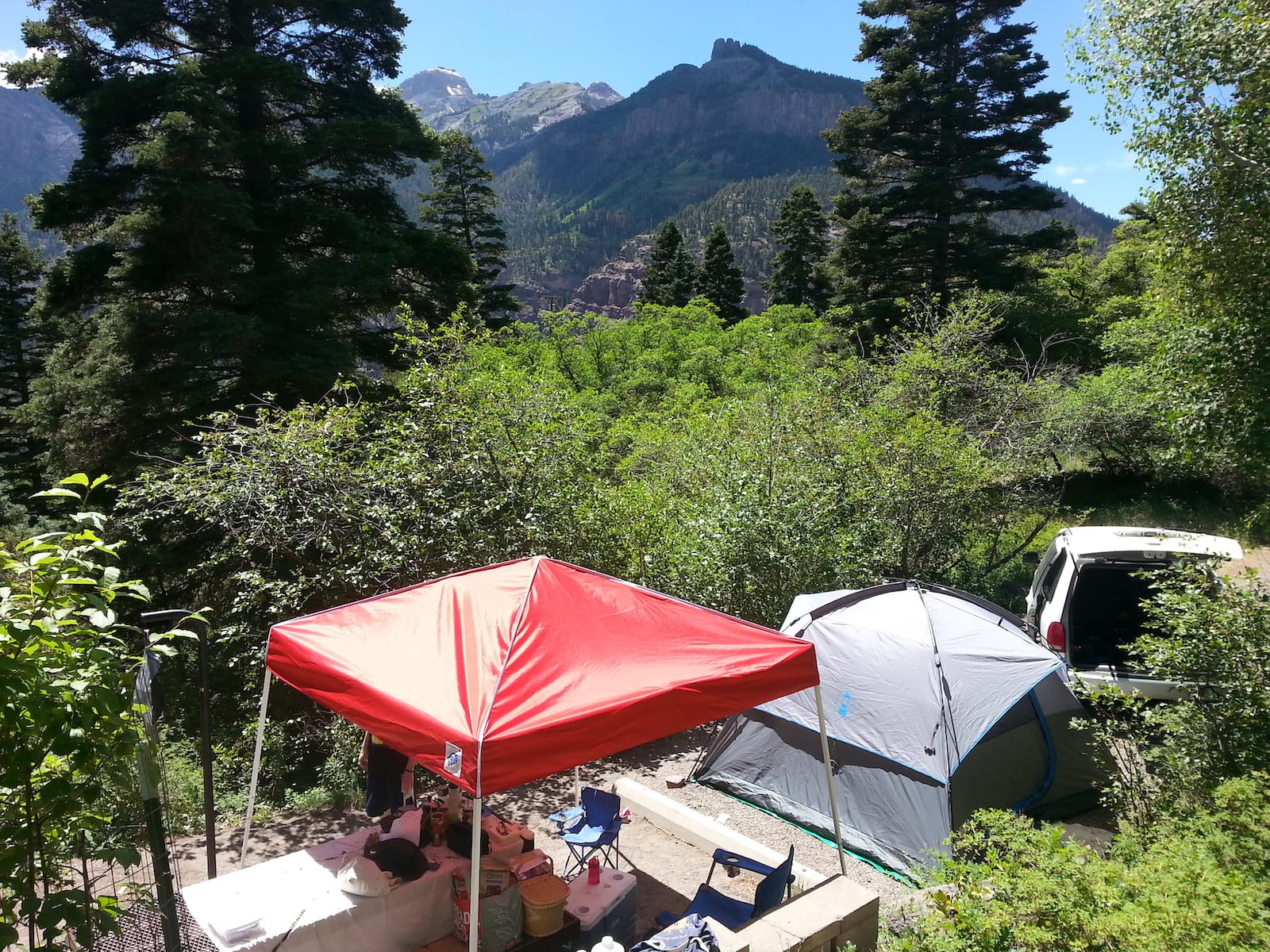 Colorado's Swiss-like town of Ouray is compared to the Alps because of its steep box canyon that it resides in, tall peaks rising high over town. It's a welcoming community of about a thousand people, secluded in Southwest Colorado at 7,792 ft. Nature is what draws both locals and visitors alike to this little slice of heaven. There are a couple of RV parks in town and countless other campgrounds and free dispersed camping in the San Juan National Forest. Ouray is connected to Lake City seasonally via the 4×4 Alpine Loop.
Ouray is a mountain paradise, and the uniquely-named 4J+1+1 RV Park puts you right in the center of that mountain beauty. This park offers an array of RV and tent sites for every type of camper, along with amenities like a camp store, recreation room, and playground for the young ones.
When you can't decide what type of accommodations you want to stay in, take a look at Ouray RV Park and Cabins. This park boasts cabins, hotel rooms, tent camping, and RV spots all along the river in a gorgeous setting.
Named for the nearby "amphitheater" that was formed by a prehistoric volcanic explosion, this quiet campground is close enough to Ouray to access all of the nearby recreation.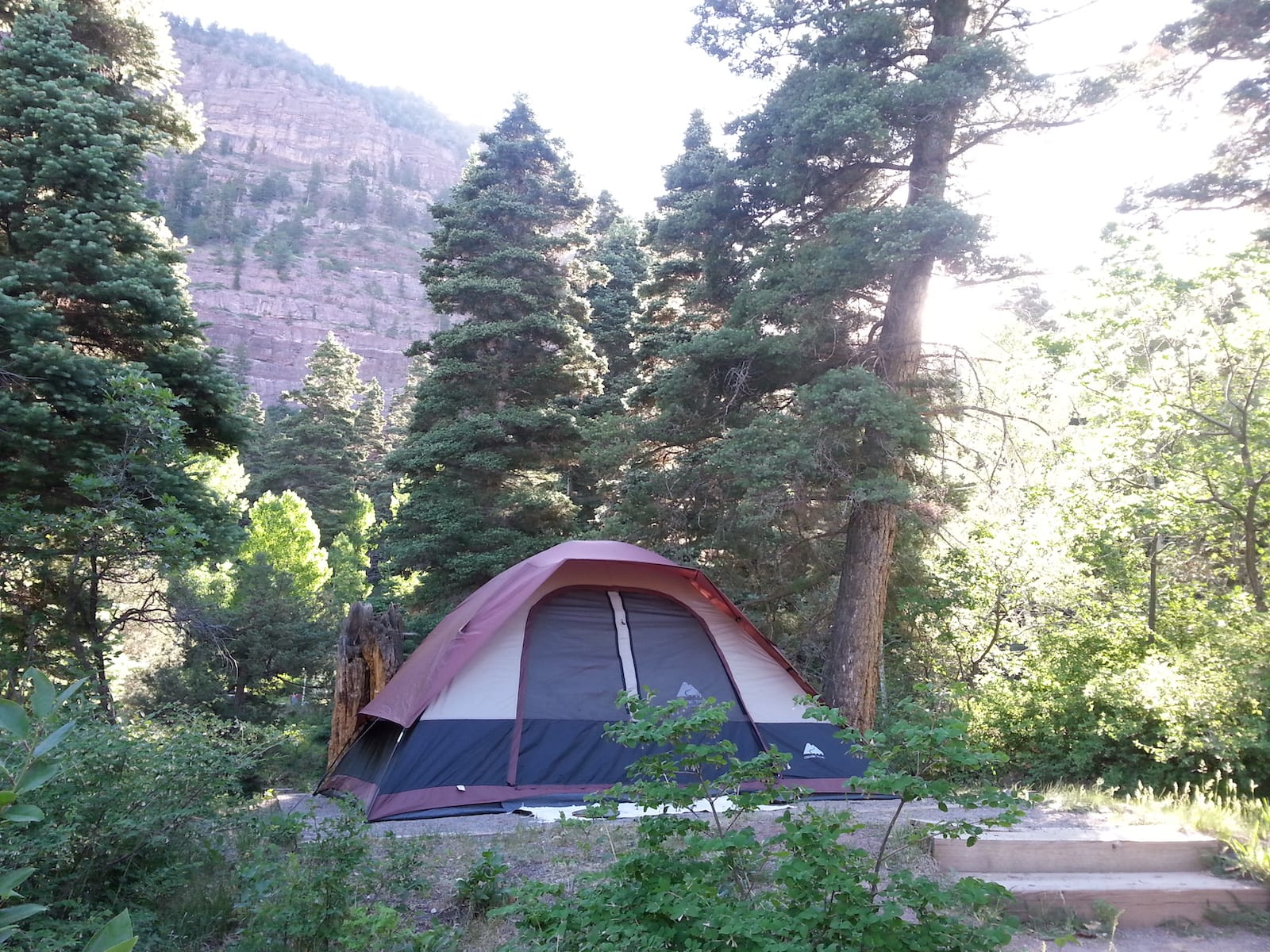 Those who are intent upon hiking up to the top of Mt. Sneffles often choose to camp in Thistledown Campground, a Forest Service campground that is located close to Ouray. Although only tent camping is really recommended here, small trailers and RVs may fit in as well.
Only a few minutes from Ouray lies the Ouray KOA Holiday, full to the brimming with amenities and recreation opportunities. Many of the campsites and RV sites are located on the river, giving you both spectacular views as well the relaxing sound of running water to fall asleep to every night.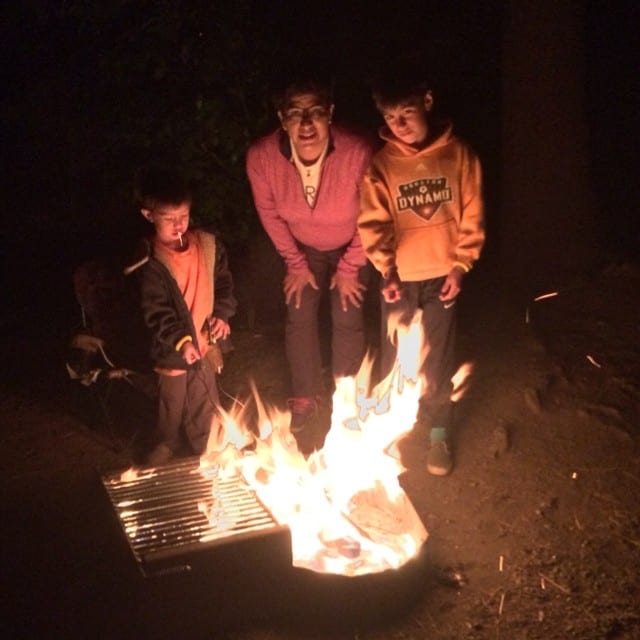 Ironton Park Campground, located about halfway between Silverton and Ouray on the Million Dollar Highway, is a unique location with a variety of free, dispersed sites to choose from.
Consider Silverton, Montrose or Telluride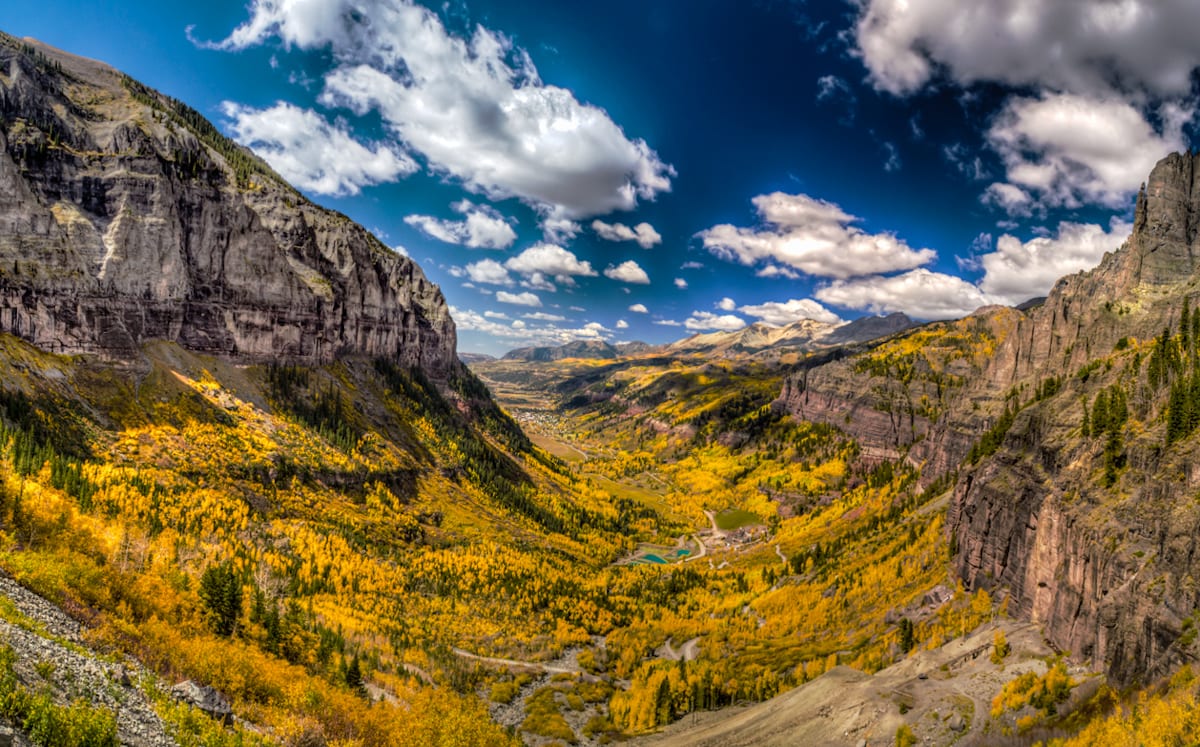 Just a forty-minute rolling cruise on the Million Dollar Highway, CO-550 leads you south to the San Juan County Seat. Residing at 9,318 feet in elevation, Silverton is a remote and rugged mountain town. About 700 locals welcome visitors throughout the year. The summer attracts plenty of campers, with a lot of opportunities to camp near Silverton in the heart of the San Juans.
Forty-five minutes north of Ouray on CO-550 takes you past Ridgway to Montrose, the next county seat. With nearly 20,000 residents, you'll find anything you should need here. Montrose lies at a bit of a crossroads, with easy access north to Grand Junction or east to Gunnison via Highway 50. The latter route takes you by the South Rim of the Black Canyon of the Gunnison. Consider camping near Montrose on the South Rim for an incredible experience at Colorado's least visited national park.
Everybody seems to love Telluride…and really it's no wonder why. A fifty minute drive from Ridgway, Telluride also resides in a stunning San Juan Mountain box canyon. This San Miguel County Seat is well known for its fabulous festivals and stunning geographic features, such as its amazing waterfalls. There's plenty of cool camping surrounding Telluride too, which are a reasonable drive to the hot springs of Ouray County!
Those are all the best places to camp near Ridgway and Ouray. Remember to practice good ethics and clean up after yourselves. Have a good time seeing the local sights of Southwest Colorado.