The Roosevelt National Forest is loaded with camping around Allenspark, CO, just west of Lyons. Everything from RV-friendly campgrounds with full hookups, to primitive backpacking campsites, can be found within this northwest section of Boulder County.
The outdoor recreation within the Roosevelt National Forest provides something for everybody, from hidden alpine lakes to beautiful mountainside trails. Once you get outside of Boulder's bubble and begin exploring the rest of Boulder County, you'll find a lot of cool gems during your exploration. From the eclectic and artsy town of Lyons, to the quiet mountain town of Allenspark, this part of the county makes an awesome camping destination.
List of campgrounds by Longmont, Lyons and Allenspark, CO, in order of proximity:
Camping near Longmont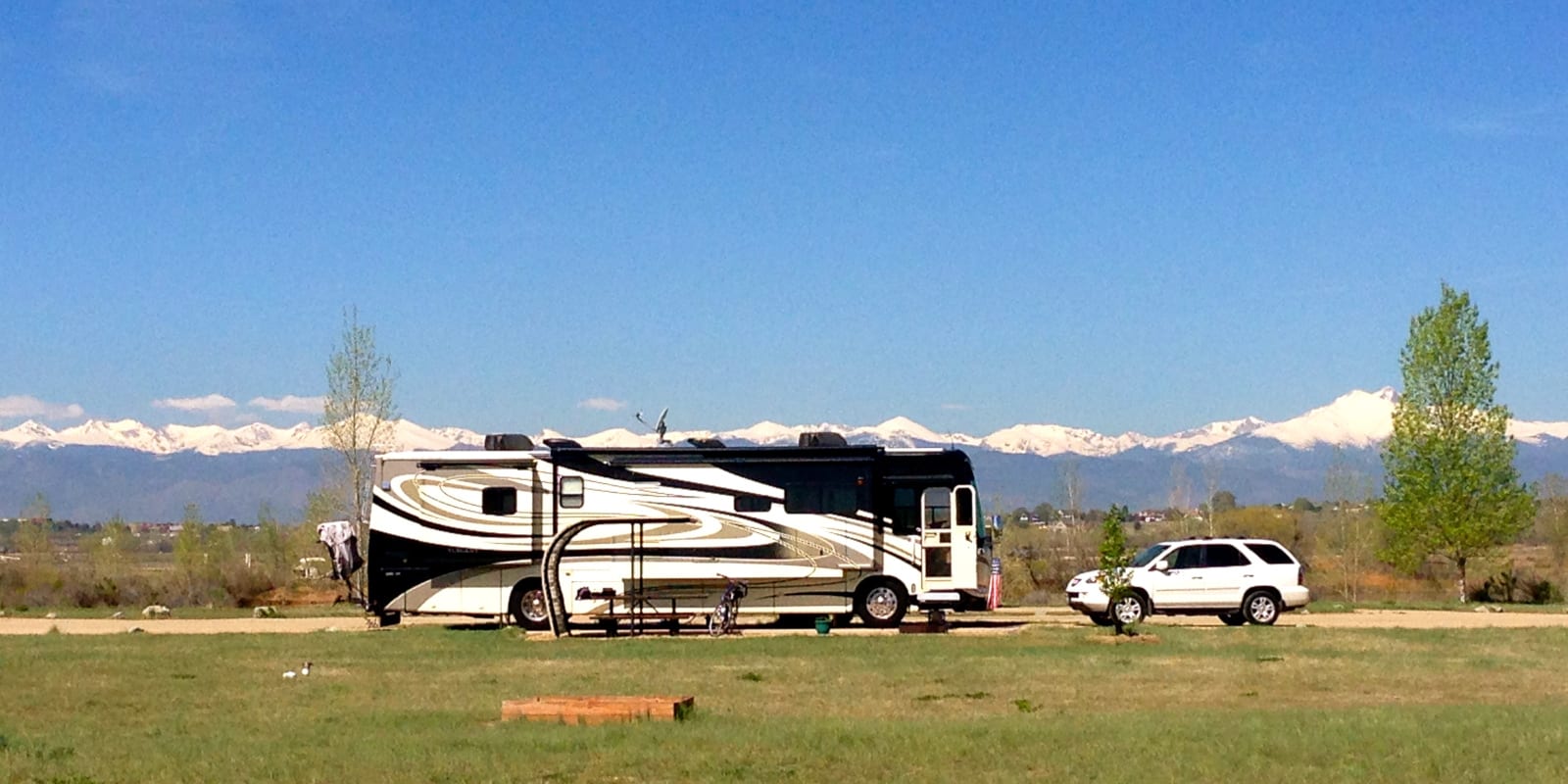 Longmont lies just 15 miles northeast of Boulder, making it a great place to base for your Boulder County adventure. The treasures within the Roosevelt National Forest lie just to the west, and you have easy access to I-25 to explore both Fort Collins to the north, and Denver to the south. Saint Vrain State Park is probably the best place to stay, accommodating both tents and RVs with year round campgrounds.
Going to the fair and rodeo or just passing through, this campground might just be the perfect spot to stop overnight, or stay a few days. It's location in Longmont provides easy access to the Denver Metro or the wonders of the Colorado wilderness.
Six easy trails lead out from the 8 campgrounds that are dotted around the ponds that make this such a unique campground. Fishing, kayaking, and bird watching are popular attractions at this year-round facility. Seven ponds offer a variety of outdoor experiences at Saint Vrain State Park.
Campgrounds near Lyons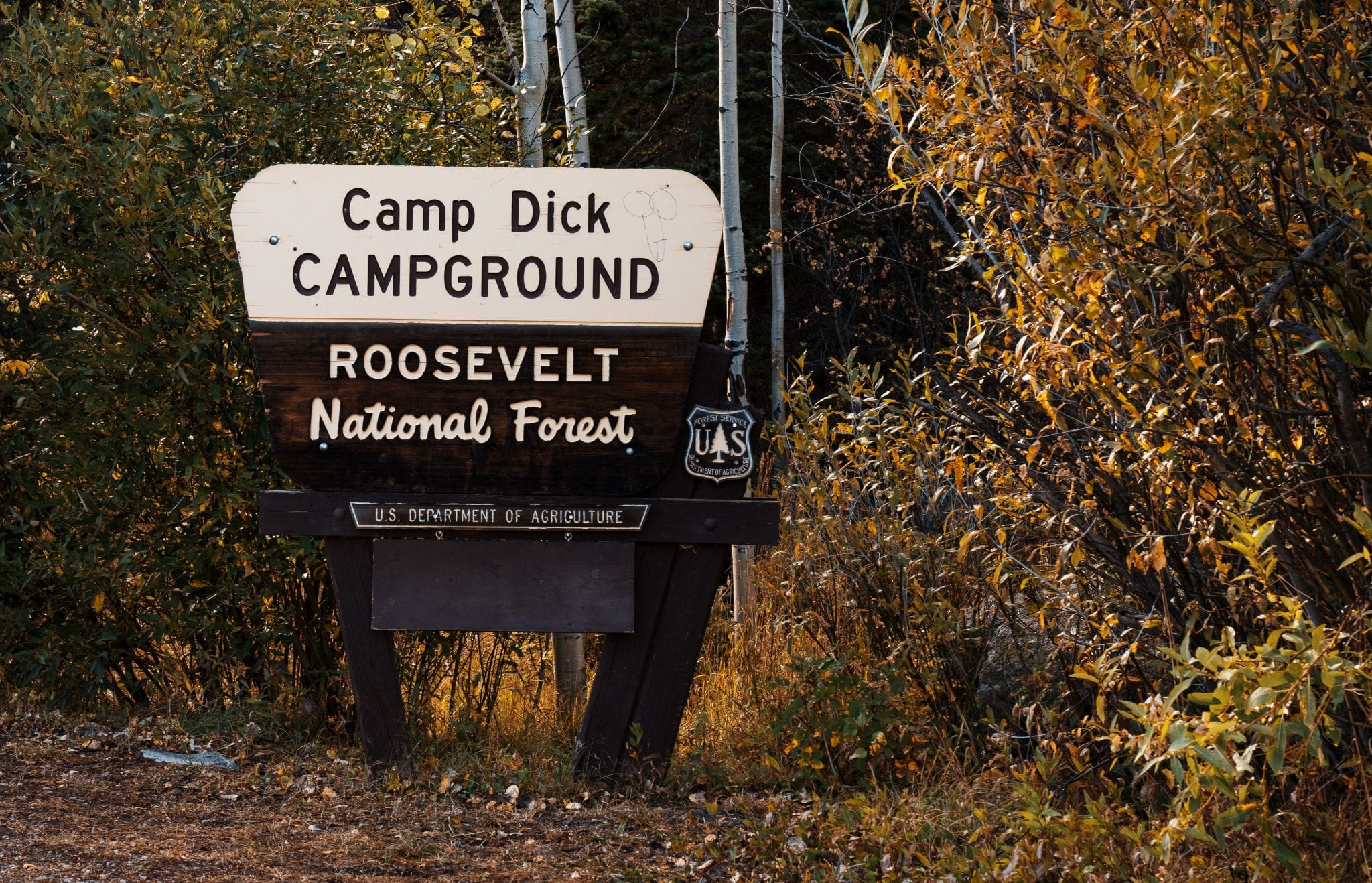 It's easier to like the town of Lyons, located just 20 minutes north of Boulder. It has an even more laid back vibe, and way less people. It's home to Oskar Blues Brewery and Saint Vrain Creek. The great outdoors are visible from this foothills town, providing a backyard of recreation. There's one campground in town at the Lavern M. Johnson Park, and the others are west of town closer to Allenspark.
Views of the mountains right in town await the weary traveler or camping enthusiast at this well maintained, modernized campground. The park is surrounded on three sides by the North Saint Vrain Creek with easy walking access to restaurants and stores in Lyons.
This popular campground has a variety of outdoor activities available for the tent, trailer or RV camper. It's location on St. Vrain Creek makes it a popular fishing spot. The campground sits in a glacial valley and features pine and spruce trees mixed with open grassy areas.
A popular campground that features good trout fishing on the Middle Saint Vrain Creek.  Anglers can fish for rainbow, brown, and native cutthroat trout. Double campsite feature allows larger groups, making this a perfect spot for family gatherings and small group activity.
Campgrounds near Allenspark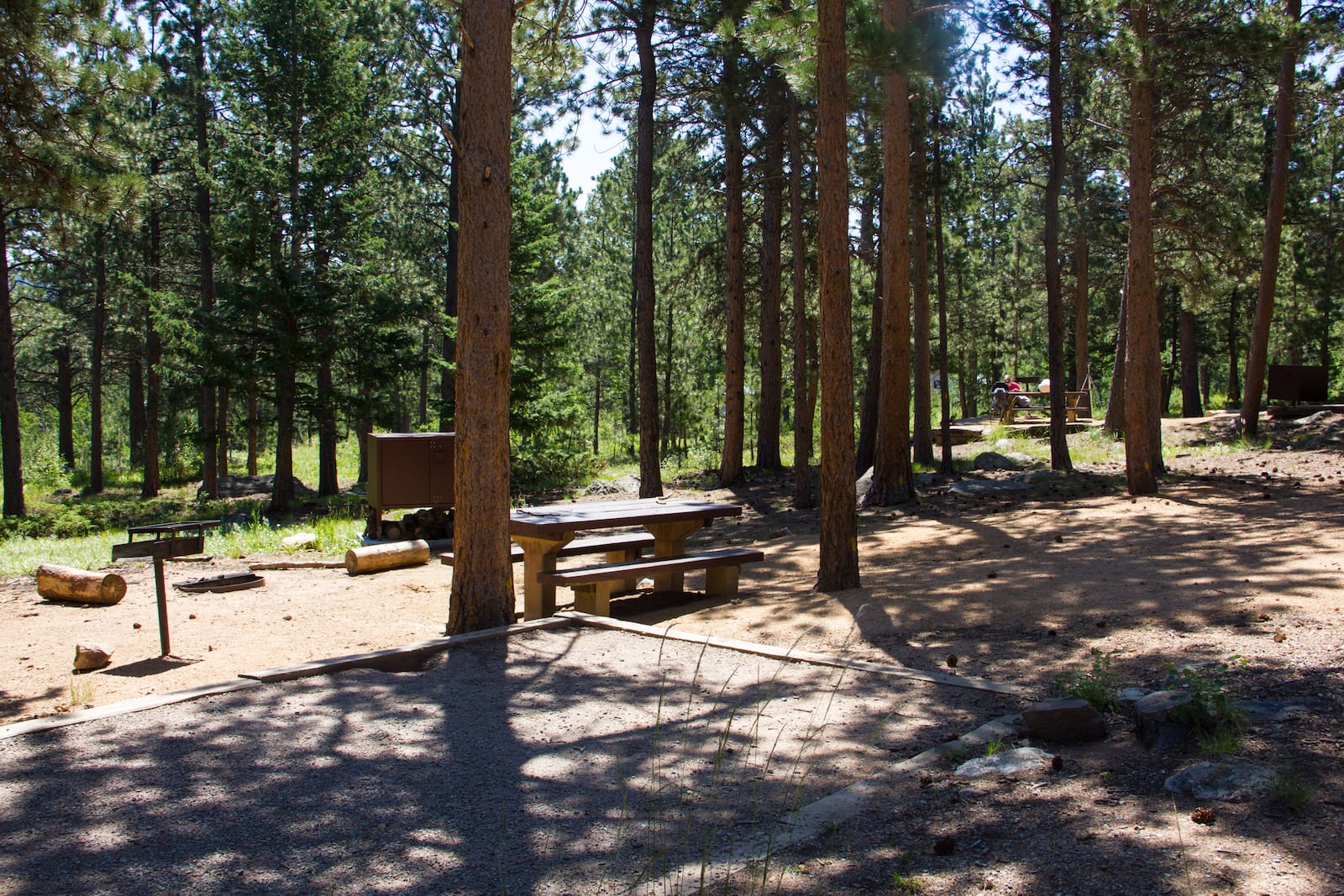 The charming, little, alpine community of Allenspark is located about 18 miles west of Lyons. It's situated close to the northern end of the Pikes Peak Byway, which concludes or originates 15 miles to the north in Estes Park. There are several campgrounds within a few miles of town, all offering the convenience of being nearby the highway and in the middle of nature. Plus, the entrance toRMNP is also only 15 miles to the north.
A popular site but you must bring your own water. This campground is arranged in a heavily forested aspen grove along with ponderosa pine. The common arrival of afternoon thunderstorms is an often welcome relief from the heat of summer day.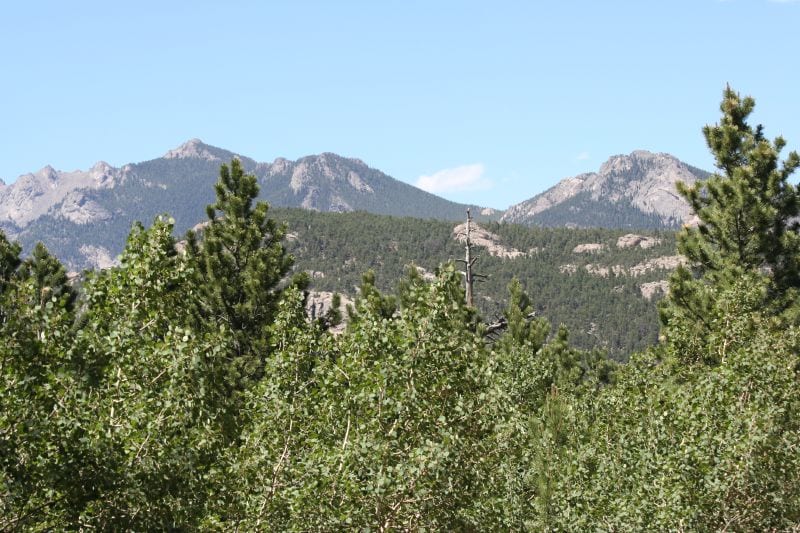 This austere campground is set in the midst of sculpted volcanic rocks. Its lower elevation of 4,400 feet leads to hot summer days with little shade. It serves as an excellent base camp for hikers.
Spartan and austere are used to describe this overflow campground. In spite of its basic nature, this is a popular site, close to the wonders of Rocky Mountain National Park and it fills up quickly during the peak summer months. A good place to make camp before setting out to other adventures a short distance away.
Backpacking Campsites near Allenspark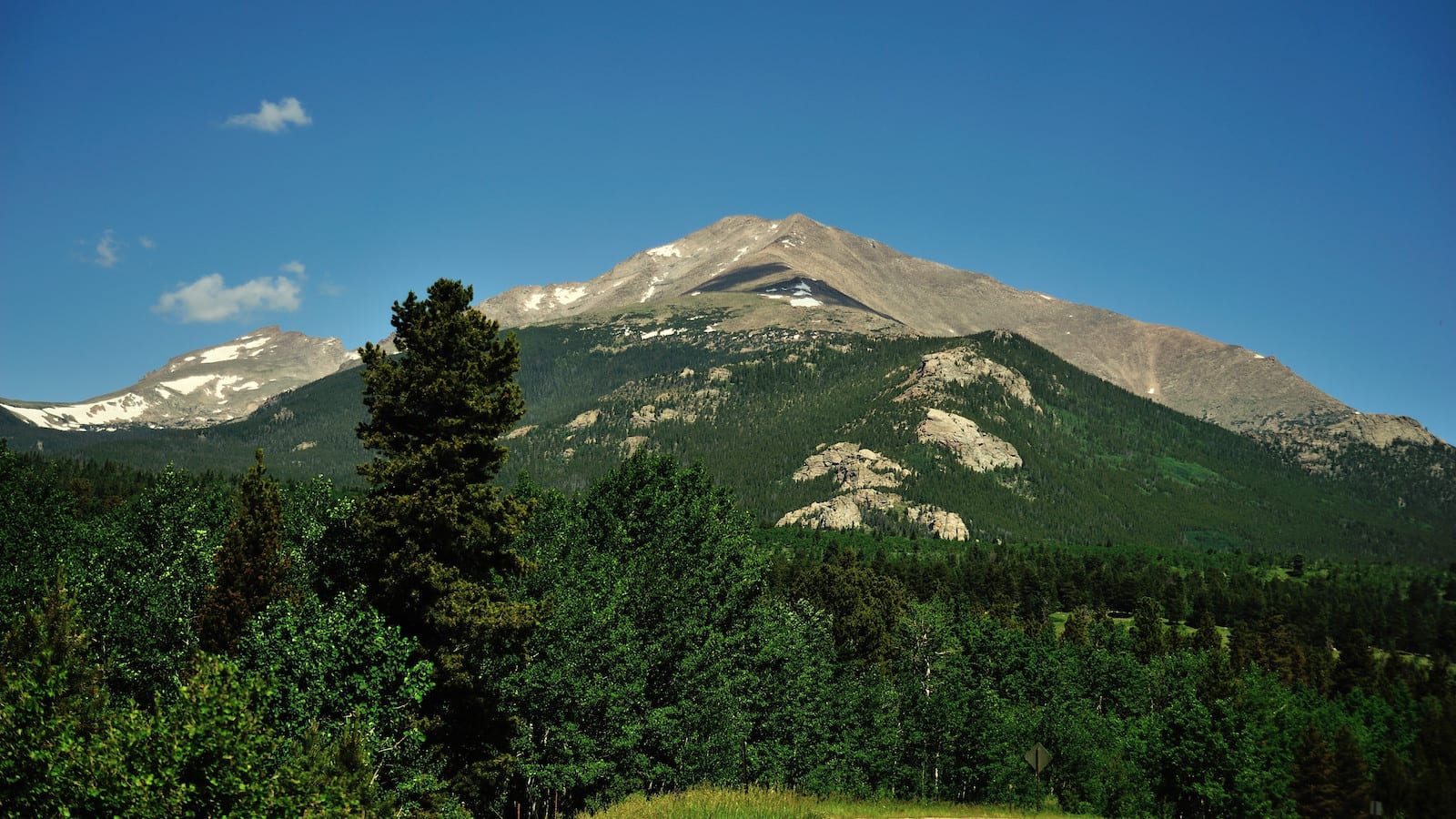 The Roosevelt National Forest by Allenspark is chalk-full of backpacking trails. They lead to some pretty spectacular scenery, which is visible from an array of campsites. If you got the energy and gear for an overnight hike, consider one of these free, dispersed campsites to accommodate you. Remember to pack light and carry out what you carry in.
You'll set your tent on the edge of a small rocky bluff overlooking the Colorado wilderness. Set in a stand of spruce and lodgepole pine, you'll hear the creaking and singing of the trees in the late afternoon and early evening wind. A mild hike with a rise of only 540 feet takes only one to two hours on the trail to reach.
A short 1.4 mile hike with a gain of only 380 feet takes you to this picturesque little campsite. Lodgepole pine sway in the evening breezes, bringing the sound of the primordial forest to you camp. Nearby St. Vrain Creek offers a chance at trout fishing.
The sound of aspens on the wind permeates this campsite, a short distance from the Wild Basin Trailhead. An elevation gain of 900 feet over the 2.3 mile trail makes this an easier campsite to reach than others in the area.
A brisk hike, just over two miles, takes you to a quiet, single campsite nestled in a heavy spruce / fir forest. The trail from the Sandbeach Lake Trailhead rises 1,290 feet to the site. This is basic camping at its best. Water can be boiled for use from a nearby stream.
One of the picturesque campgrounds accessible after a short hike with an elevation change of 1,330 feet. You'll cross Hunters Creek and Campers Creek on the scenic trek to this primitive campsite.
Set in a thick forest of lodgepole pine, this isolated campground is a welcome site after the hike from the Wild Basin Trailhead. Lodgepole pines provide a beautiful backdrop to the surrounding wilderness. Campers are encouraged to not camp near dead, standing trees.
A 3.5 mile hike from the Wild Basin Trailhead leads to a small, primitive, but beautiful campsite. The trail rises 1,060 in altitude over its length, ending in an area of thick lodgepole pine. The sound of the lodgepole in the evening wind is magical.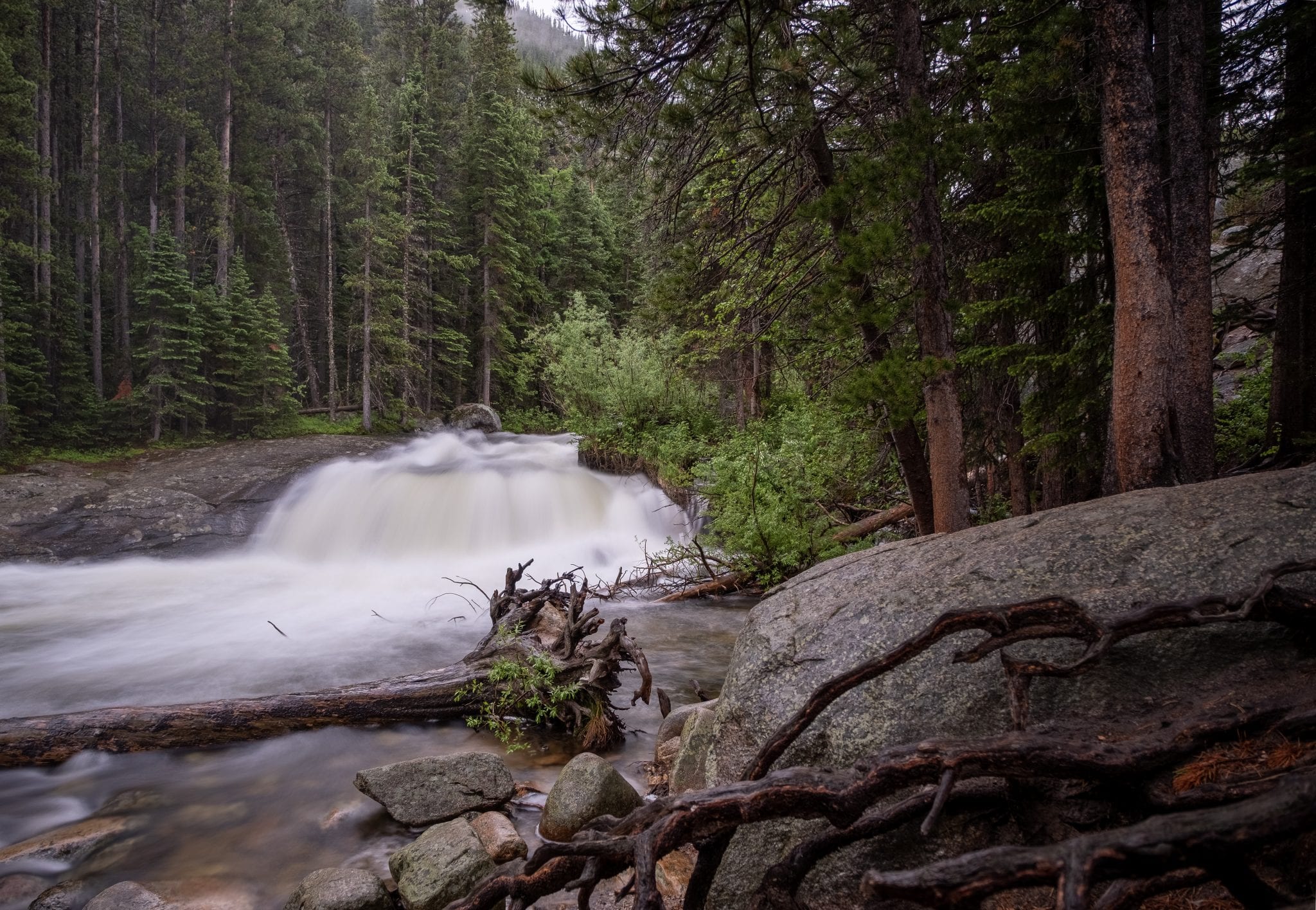 Located on the west shore of Sandbeach Lake, this basic campsite has no manmade amenities but is long on the natural ones.  The alpine lake features a few sandy beaches, fishing and the alluring ambiance of the Rocky Mountain wilderness.
Trails lead to this campsite from three different trailheads. The Finch Lake Trailhead is a 4.6 mile hike with an elevation increase of 1,440 feet. The Allenspark Trailhead rises 1,010 feet on the 3.8 mile length of the trail and the Wild Basin Trailhead gains 1,410 feet over its 5.3 mile course. This campsite features a group site set in a thick grove of lodgepole pine.
Located on the northeast slope of Copeland Mountain you can still expect to see last winter's snow in some areas in the trees into late summer. At 10,020 feet the trail into this campsite rises 1,520 feet over its five-mile length, making this a strenuous hike.
It's a challenge to get there with a gain of 2,100 feet over the 5.6 miles of trail, but for the hearty hiker, it's well worth it. This campsite is located on Quzel Creek and less than a mile from Bluebird lake. Isolated, with no modern amenities, it is a popular site for the backcountry camper.
There are three ways to reach this high mountain campsite located on the shore of Pear Lake. The Finch Lake Trailhead is a 6.6 mile hike with a rise of 2,110 feet. From the Allenspark Trailhead it's slighter shorter at 5.8 miles with an altitude increase of 1,680 feet. The Wild Basin Trailhead leads to a gain of 2,080 feet over a 7.3 mile trail.  The average hike ranges from 5 to 7 hours to reach this campsite.
A backcountry wilderness pass is required before setting out on a grueling mountain trail that eventually reaches 12,760 feet in altitude. You'll pass various climes as you finally ascend above the tree line into a true alpine experience. Fierce winds and thunderstorms can come without notice at this high altitude creating a very challenging experience.
Consider Nederland or Estes Park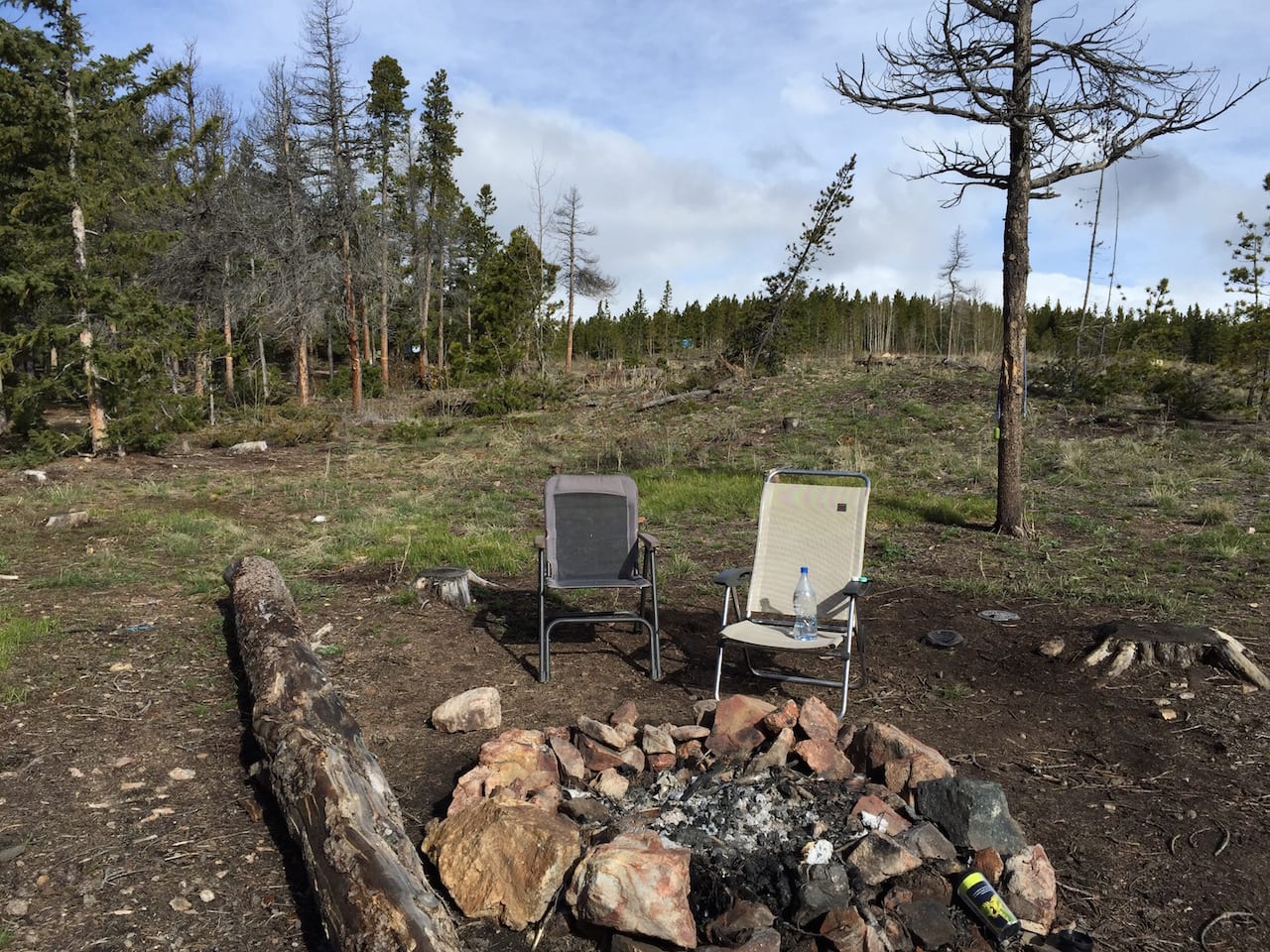 Who doesn't love the funky town of Nederland? Like Lyons, it allows you get just far enough outside of Boulder to escape the hustle. Yet, it also offers easy access from the front range metropolitan. Nederland is situated 26 miles south of Allenspark along the Peak to Peak Byway. On the way you can opt to camp at Brainard Lake in Ward, or continue south to find a lot campgrounds near Nederland.
A little more than twenty minutes north on CO-72 from Allenspark leads you to Estes Park. This is a fan favorite, home to one of the most visited attractions in the state: Rocky Mountain National Park. Between the charming city streets and endless vast wilderness surrounding town, you'll love it in this part of Larimer County. There are a lot of campgrounds in both Estes Park and RMNP to choose from.
That's a roundup of the best campgrounds and backpacking campsites around Allenspark and Lyons, Colorado. Enjoy your stay and leave no trace!