Lyons is a colorful foothills town just north of Boulder. West Main Street is lined with inviting shops and local restaurants to fill your afternoons with. The town is full of outdoorsy recreation and dramatic settings due to its prime location at the base of the northern Colorado Rockies.
Because it has 2 highways that connect to Estes Park, its nickname has become the "Double Gateway to the Rockies." It sits at an elevation of 5,371 feet in Boulder County and as of 2020, about 2,302 people call it home.
History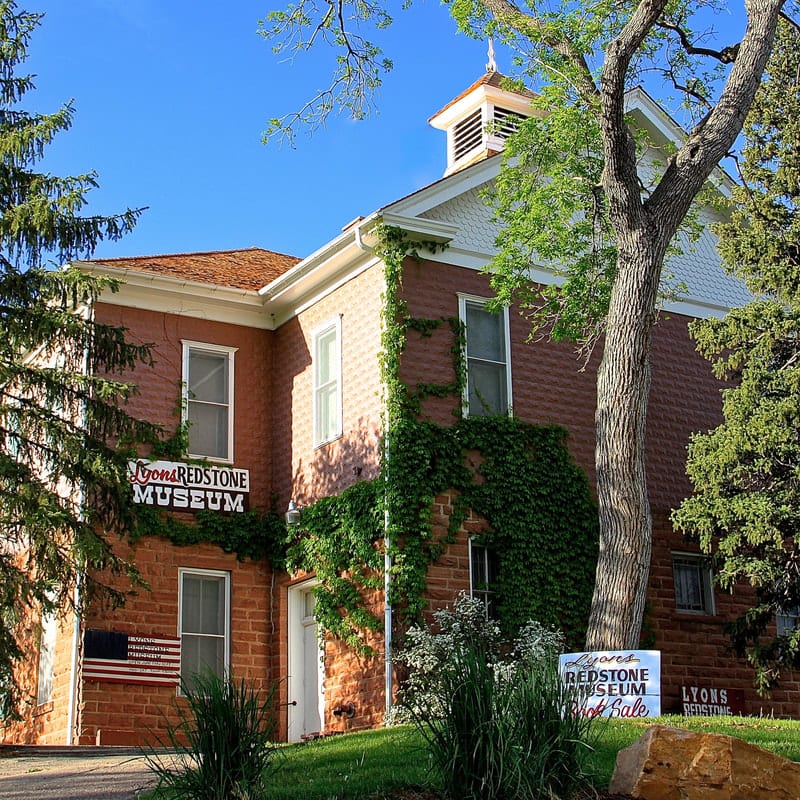 As with all Colorado towns, many native tribes hunted and lived on the land that Lyons now occupies. White settlers didn't come into the area until 1861 when a few wandered in either looking for gold or just trying to find a place with sunshine to enjoy. E.S. Lyon and his wife moved to town in 1864 and eventually became the namesake of the area when it was officially incorporated in 1891.
The sandstone industry started booming and the Denver, Utah and Pacific Railroad built a narrow gauge track into town to help with local shipping. Another rail line was extended to Lyons and it became not only a hub for sandstone shipping but also gold ore.
Today, only the North Burlington railroad still services the town. Main industries include agriculture, cement, and cattle raising. Lyons has also positioned itself as an antiquing destination within Colorado.
Main Attractions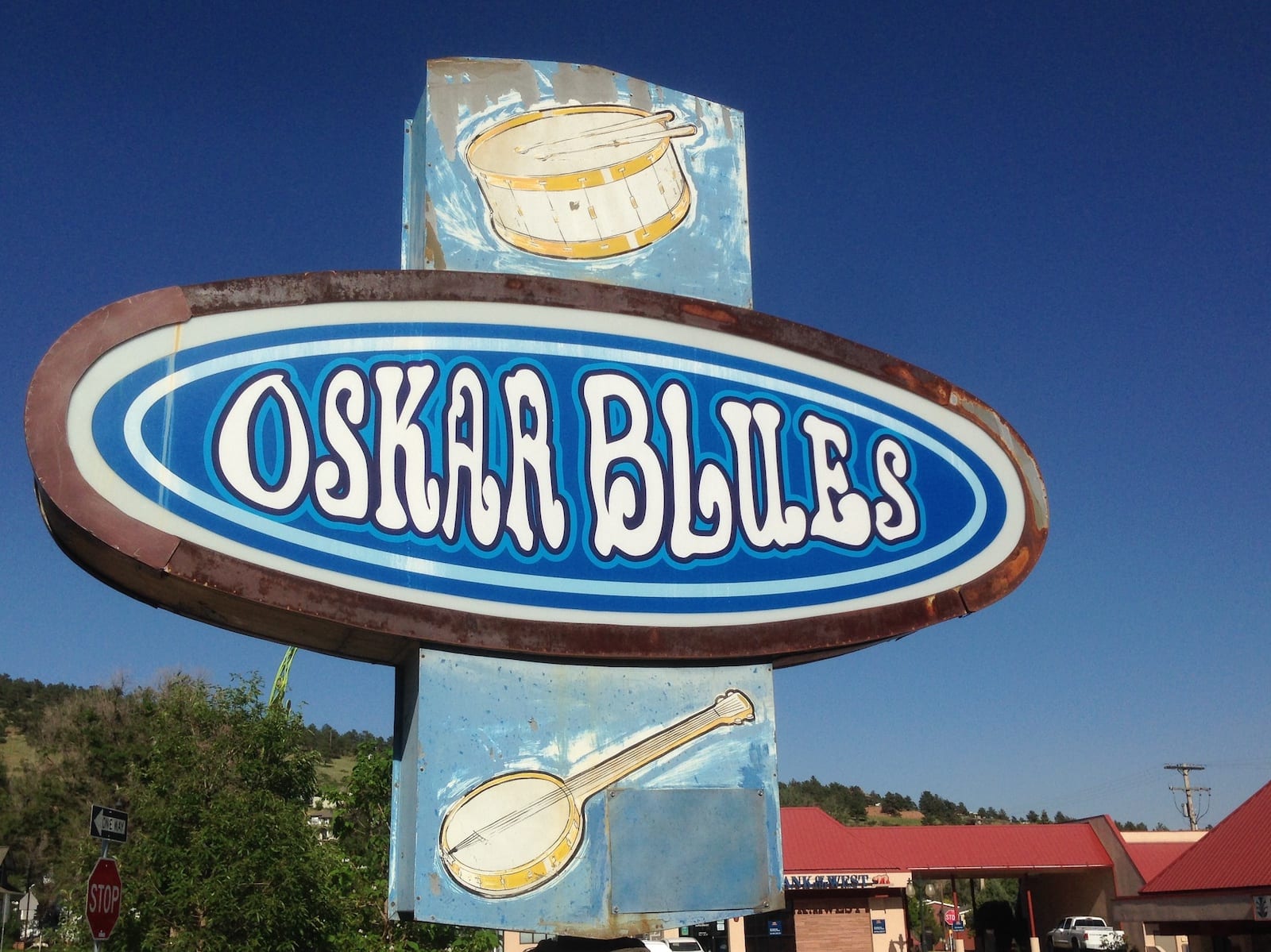 Oskar Blues Brewery – Awesome microbrewery and restaurant on the corner of downtown. Brewery tours are offered daily throughout the year and you can count on plenty of live music performances throughout the week.
Saint Vrain Creeks – Both the North and South Saint Vrain Creeks run through Lyons. Fishing is great in different parts of each waterway, just follow them west of town into the national forest. During the early summer, the North Saint Vrain Creek makes for a wonderful tube floating spot.
Read about the top things to do near Lyons.
Recreation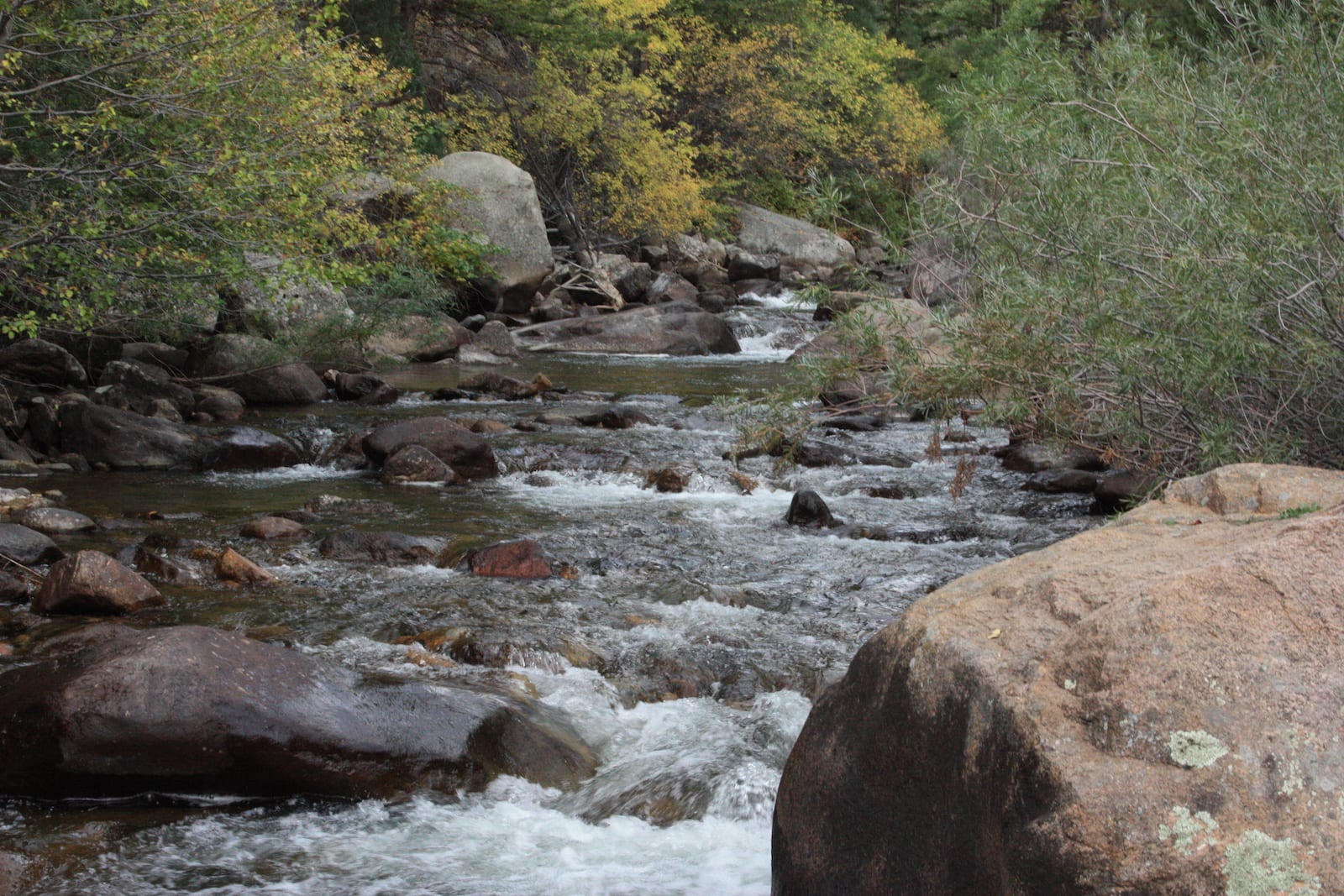 Camping –
Fishing –
There are numerous lakes to the east of town to cast a line including Foothills Reservoir and Mcintosh Lake.
Fishing in either the North or South Saint Vrain Creek is outstanding. Follow the water west into the Roosevelt National Forest. To access North Creek, head northwest on Highway 36 following the river until you reach Highway 80. For South Creek, just follow Highway 7 southwest of town.
Hiking – 
Heil Valley Ranch Picture Rock trailhead totals just under 10 miles and is a great place for mountain bikers and hikers alike. You'll definitely spot some wildlife along the way so keep an eye out.
Button Rock trailhead is around 2 miles of easy strolling along a river that opens up into a dam reservoir. It can get windy and a little dusty at times, so a windbreaker is advised.
Stretch your legs at Antelope trailhead on the 1.8 mile loop. It can be busy with mountain bikers during the day, but early in the morning and in the evenings hikers can enjoy a peaceful trek with beautiful views.
Accommodations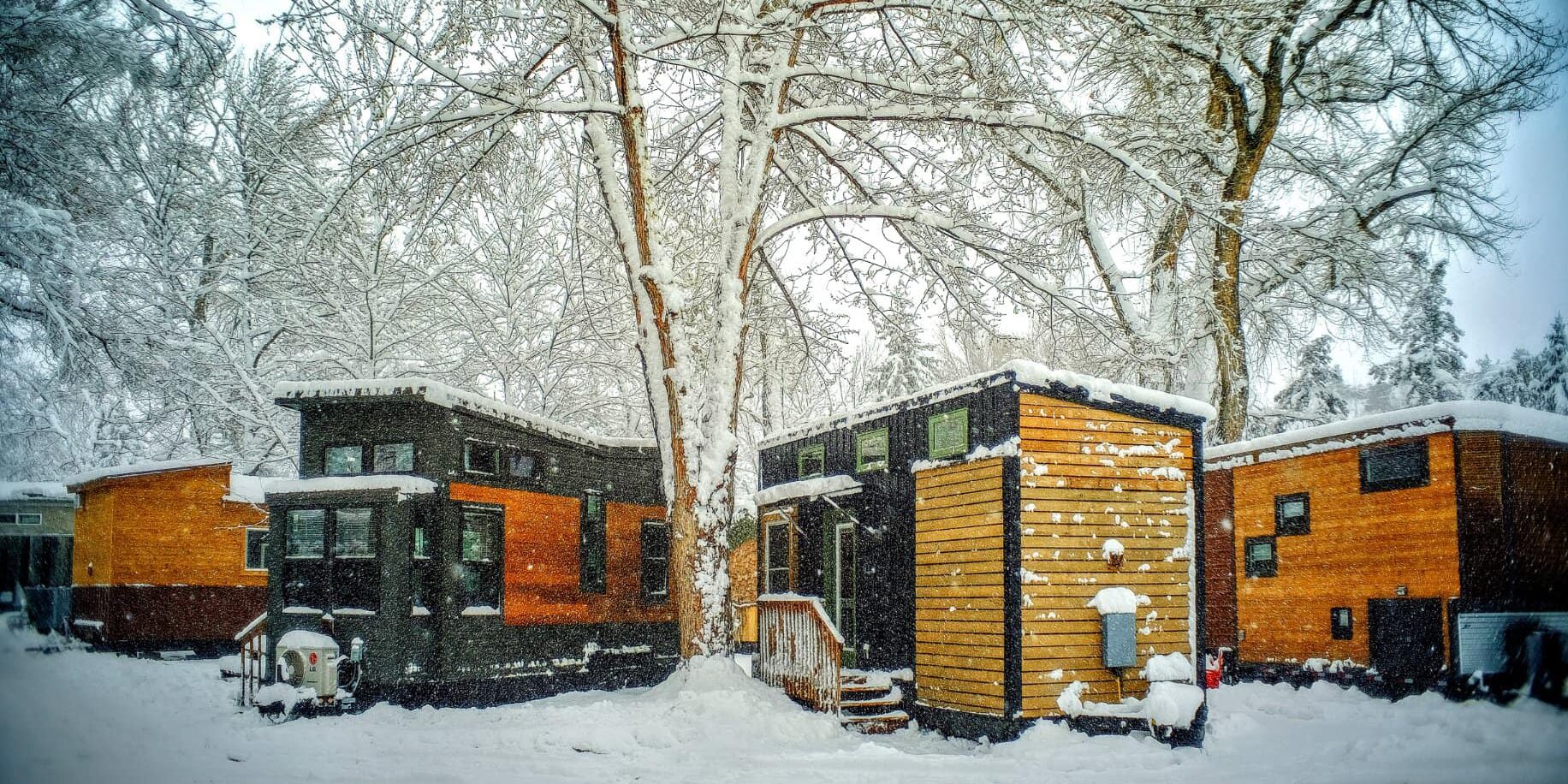 This section contains referral links. If you click through and take action, we may receive a commission, at no additional cost to you. 
A-Lodge Lyons – Though it may look small from the outside, this lodge packs a big punch when it comes to hospitality and activities. Choose from 3 suites for your stay, and be sure to check out their full schedule of guided guest experiences including yoga, hiking, group dinners, and more.
WeeCasa Tiny Homes – With 23 tiny homes set on the banks of the St. Vrain Creek, this little village is the largest tiny home resort in the world. Each home features amenities like an outdoor BBQ, plush bedding, a french press coffee maker, and free WiFi.
Sunshine Mountain Lodge – Whether you stay in the lodge or one of the 6 individual cabins, Sunshine is sure to be a place where you can relax and reconnect with nature. A quick drive to Rocky Mountain National Park, this locally owned accommodation provides plenty of common spaces to make a meal, do some yoga, or read a book with mountain views.
Read about the best hotels in Lyons.
Read about the cabins to rent near Boulder, Lyons, and Nederland.
Dining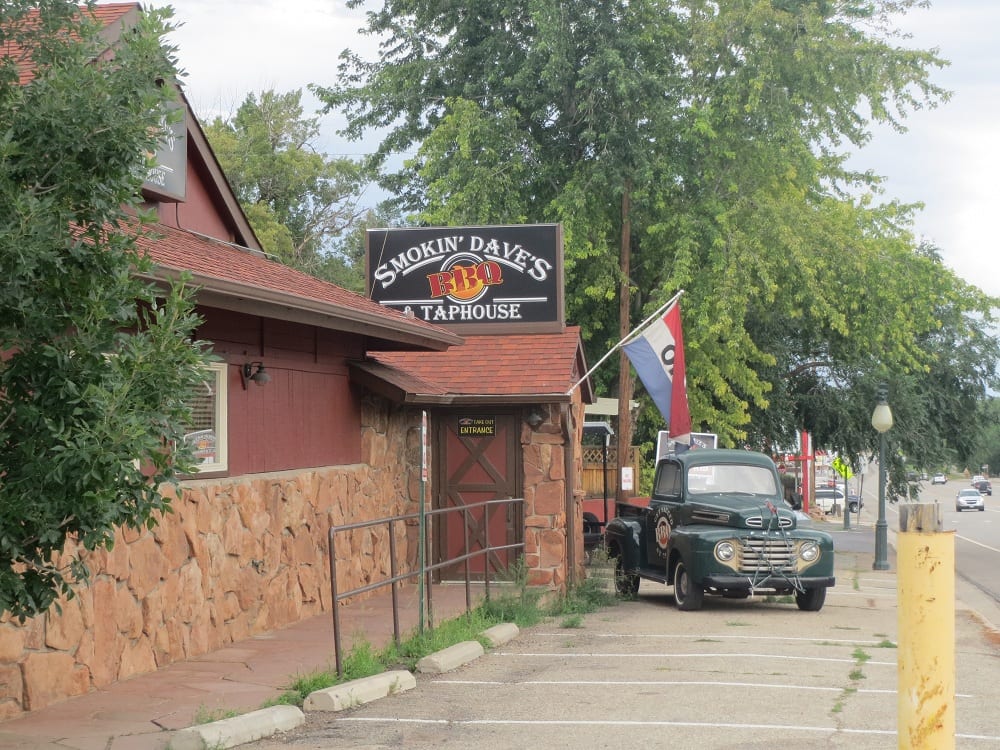 The Original Oskar Blues – This unique microbrewery has everything you need for a great date night. In addition to their craft brews, they serve a variety of American cuisines including creole, BBQ, and Cajun. Live music is also a weekly staple.
Smokin' Daves BBQ & Brew – One of the 6 locations of Smokin' Daves, this southern-style BBQ staple has a full range of smoked, juicy meats and homemade sides. They also serve plenty of local microbrews if you need a cold drink to complete your meal.
La Mariposa Mexican Restaurant – Head to this colorfully decorated Mexican eatery for authentic dishes and an expansive menu of margaritas.
Special Events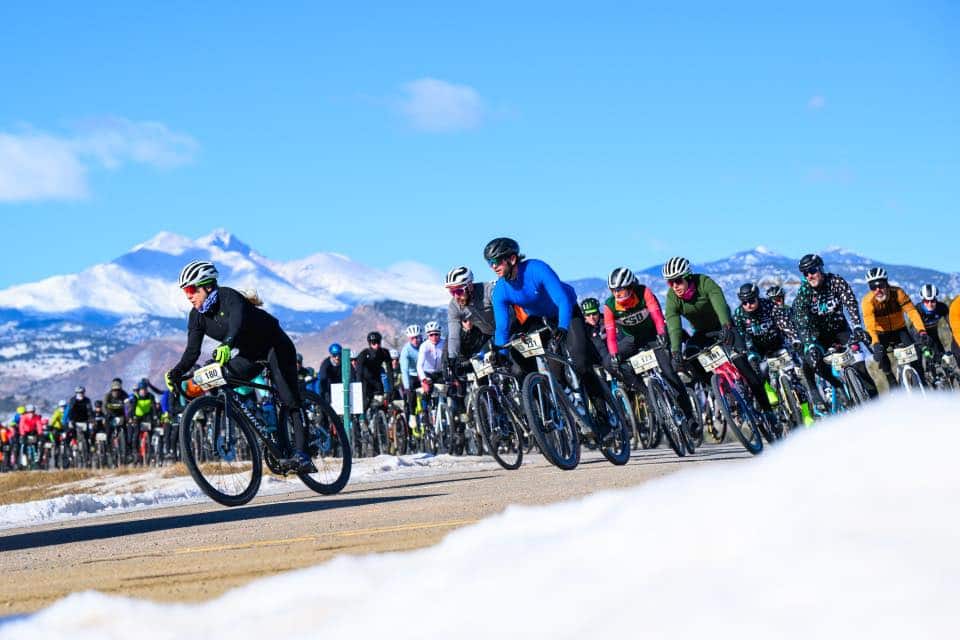 Jan-Mar – Music at the Rink – LaVern Johnson Park hosts this winter concert series on select weekend afternoons. Enjoy free ice skate rentals so you can cruise around the rink while you listen to local artists.
Feb – Old Man Winter Bike Rally & Run – Layer up and get ready to explore all of the challenging terrains Lyons has to offer! Bikers can choose between a 50k or 100k route, while runners will conquer a 10k path. All tickets include an afterparty with free beer and a hot meal to warm back up.
Jul – RockyGrass Festival – One of the premier bluegrass festivals in the country held over three days in late July. Experience over 20 artists performing among the gorgeous Lyons' scenery, attend a bluegrass workshop, and then camp under the stars at this unique event.
Aug – Rocky Mountain Folks Festival – Three-day folk music festival known as the "summit on the song" with a capacity of 4,000 attendees, held in mid-August. The limited attendance allows for intimate performances on smaller stages.
Dec – Holiday Parade of Lights – Jumpstart the holiday season during the first week of December with an artisan holiday market, themed parade, and fireworks to round out the two-day event.
Activities near Lyons
Biking:
Brewery Tours:
Federal Lands:
Museums:
Public Parks:
River Tubing/Kayaking:
Ski Areas:
State Parks:
Towns:
Latest in Lyons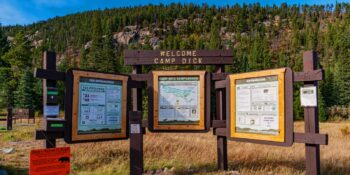 The Roosevelt National Forest is loaded with camping around Allenspark, CO, just west of Lyons. Everything…
View more Lyons articles