Since 1993, Avery has been brewing high quality beer in beautiful Boulder, Colorado. They produce eclectic lagers and ales that are outside the norm.
One of their most popular beers is White Rascal, an unfiltered Belgian White spaced with coriander and orange peel. Avery IPA is another fan favorite, with flavors of citrus and floral, and a malty kick.
The Tap Room is open every day from until 11pm. There's a full kitchen with daily specials served until 10pm. The menu is seasonal with local providers and regular changes.
Touring Boulder's Avery Brewing Co
Guided tours are offer seven days per week. Free tours are also daily at 4pm on Monday through Friday, and at 2pm on the Saturday and Sunday. In addition to free public tours, you can book an exclusive tour.
Details
Address: 4910 Nautilus Ct S, Boulder
Phone: 303-440-4324
Season: Year round
Website: averybrewing.com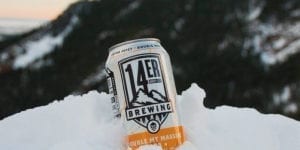 Brewery Package at Denver's 14er Brewing (affiliate) - 44-49% off craft beer packages includes the following for each person: 6 - 6oz. Tasters, souvenir 14er tulip glass, a 32 oz growler-to-go. Taste Maroon Bells Guava, Mt. Massive IPA and Rocky Mountain Saison...