Tucked away in the foothills of Colorado, roughly 50 miles northwest of Denver, is the sleepy hamlet of Lyons. Tourists drive through this tiny town on their way to Estes Park or Rocky Mountain National Park, often not taking the time to discover what Lyons has to offer.
Don't make the same mistake! Slow down, enjoy the Colorado lifestyle and discover this hidden gem with these things to do in Lyons.
Year-round Activities
No matter what time of year, there is no shortage of things to do in Lyons. From iconic breweries to outdoor adventures discover these year-round activities in Lyons.
Eat and Drink at Oskar Blues Brewery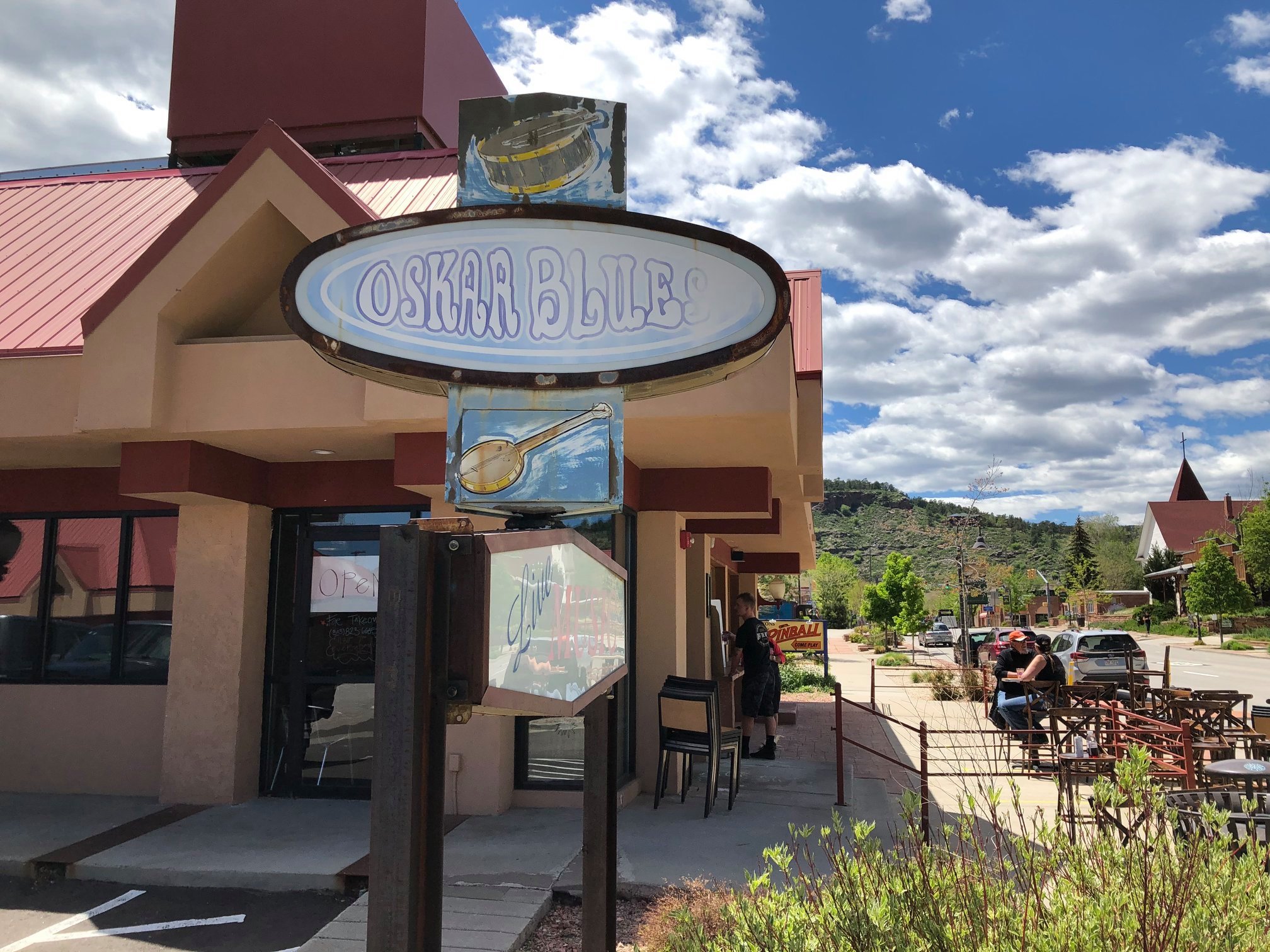 The first Oskar Blues Brewery and restaurant opened in Lyons in 1997. Since then, the brand has made quite a name for itself with another restaurant in Longmont and local brews in liquor stores across the state. Located in the center of town, Oskar Blues is impossible to miss. It's a great place to hang with family and friends.
The Oskar Blues Brewery was a pioneer in the craft-beer-in-a-can craze and still remains one of the most popular restaurants, breweries and live entertainment venues in the entire state. Dale's Pale Ale made Oskar Blues a common household name. So, don't leave Lyons without tasting the pale ale and enjoying a hearty meal after a long day of hiking.
Spend the Night at WeeCasa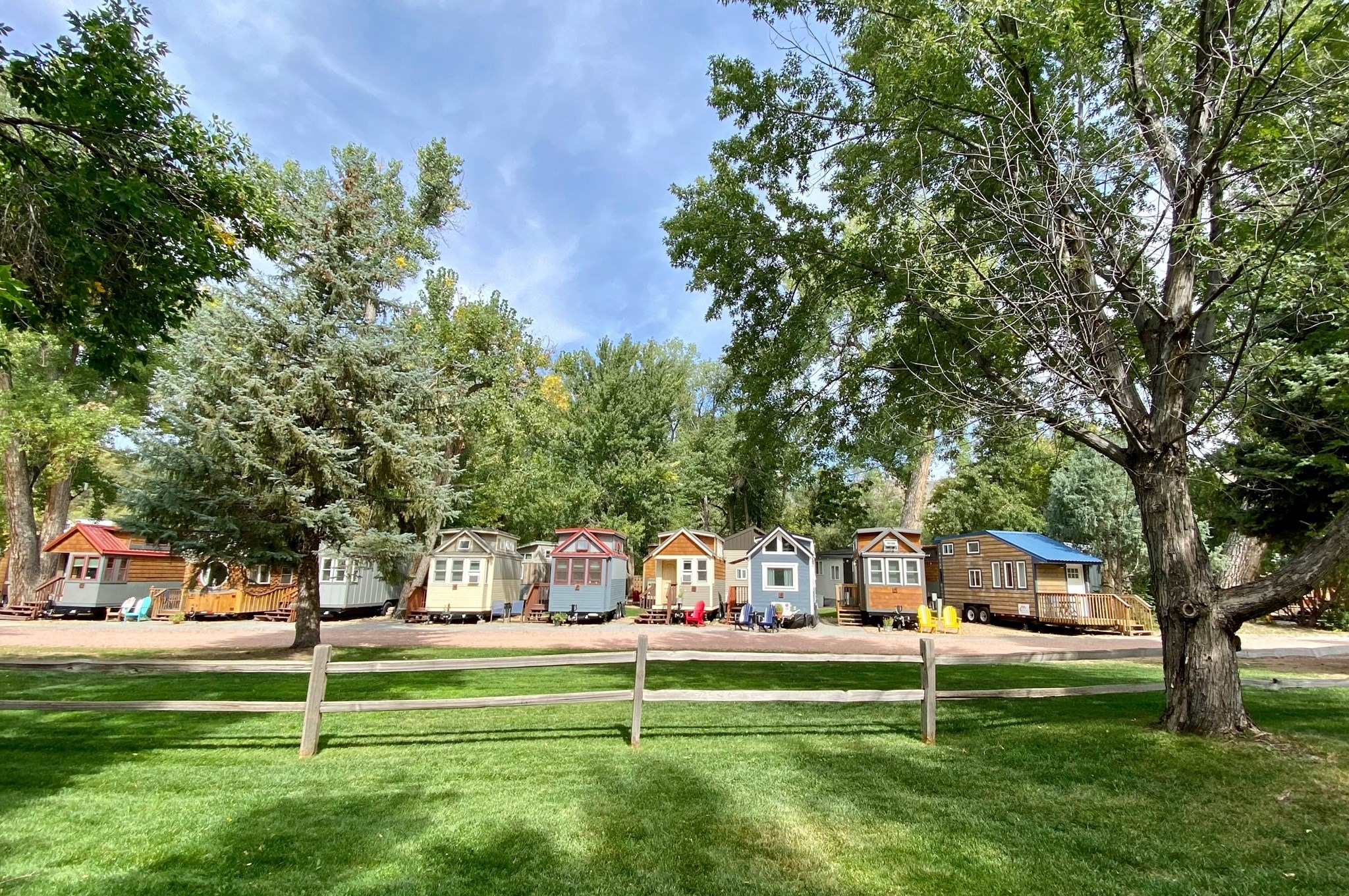 Eclectic Lyons prides itself on remaining local. Therefore, there are no hotel chains to choose from within the city limits. Instead, visitors are encouraged to stay at WeeCasa. Claiming itself to be the world's largest tiny home resort, the riverfront property is made up of over 20 tiny homes, all within walking distance to Main Street. Plan ahead as vacancies fill up fast.
Stop by Spirit Hound Distillers
Breweries aren't the only names in town. Spirit Hound Distillers set out on a mission to create an original Colorado straight malt whisky. From the brewing, fermenting, distilling, and bottling, they have created an all-malt, 100% Colorado whiskey right in Lyons backyard. This whisky is produced completely in-house and for the pleasure of all who stop by for a taste.
Stroll Around Downtown Lyons
Explore the quaint shops, cafes, and markets that dot downtown, Lyons. Stop at the locals' favorite coffee shop and breakfast eatery, the Stone Cup. Live music is often on the menu and the breakfast sandwiches are "to die for."
If you prefer the main street, outdoor vibe the Barking Dog Cafe is another great coffee and tea joint that will sufficiently caffeinate you for a day of mountain adventures. Plus, there are several shops offering everything from jewelry and gifts to antiques and souvenirs.
Explore Roosevelt National Forest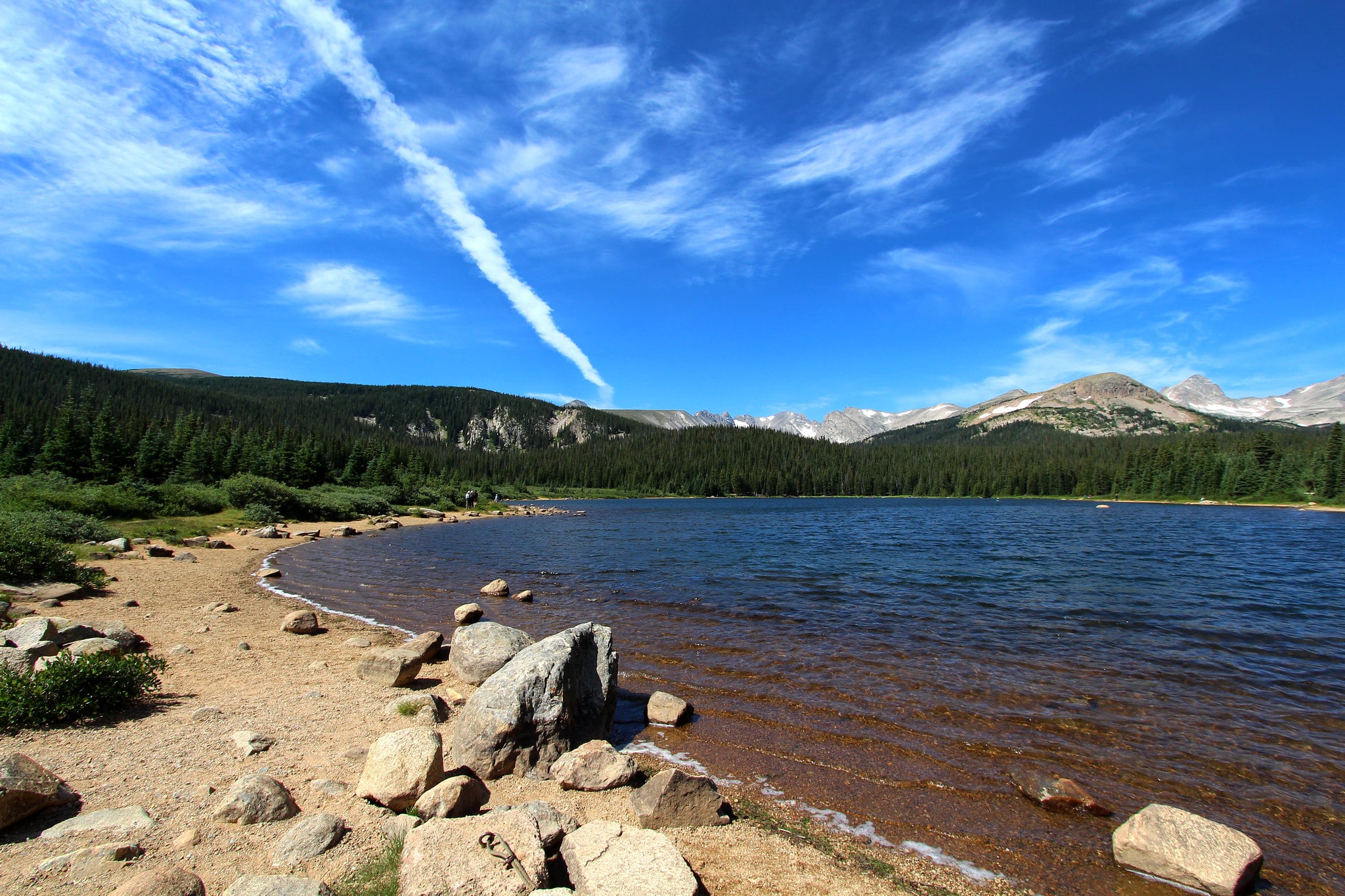 Roosevelt National Forest encompasses more than 800,000 acres in north-central Colorado and is easily accessed from Lyons and surrounding mountain towns. Prime hiking, mountain biking, trout fishing, kayaking, and camping can be experienced throughout the National Forest system with trailheads waiting to be mastered and waters ready to be explored.
Don't miss a drive or a fishing expedition along the Big Thompson River or an unforgettable day at Brainard Lake Recreation Area, where the mountain water is as blue as the Colorado sky.
See the Saint Malo's Chapel on the Rock in Allenspark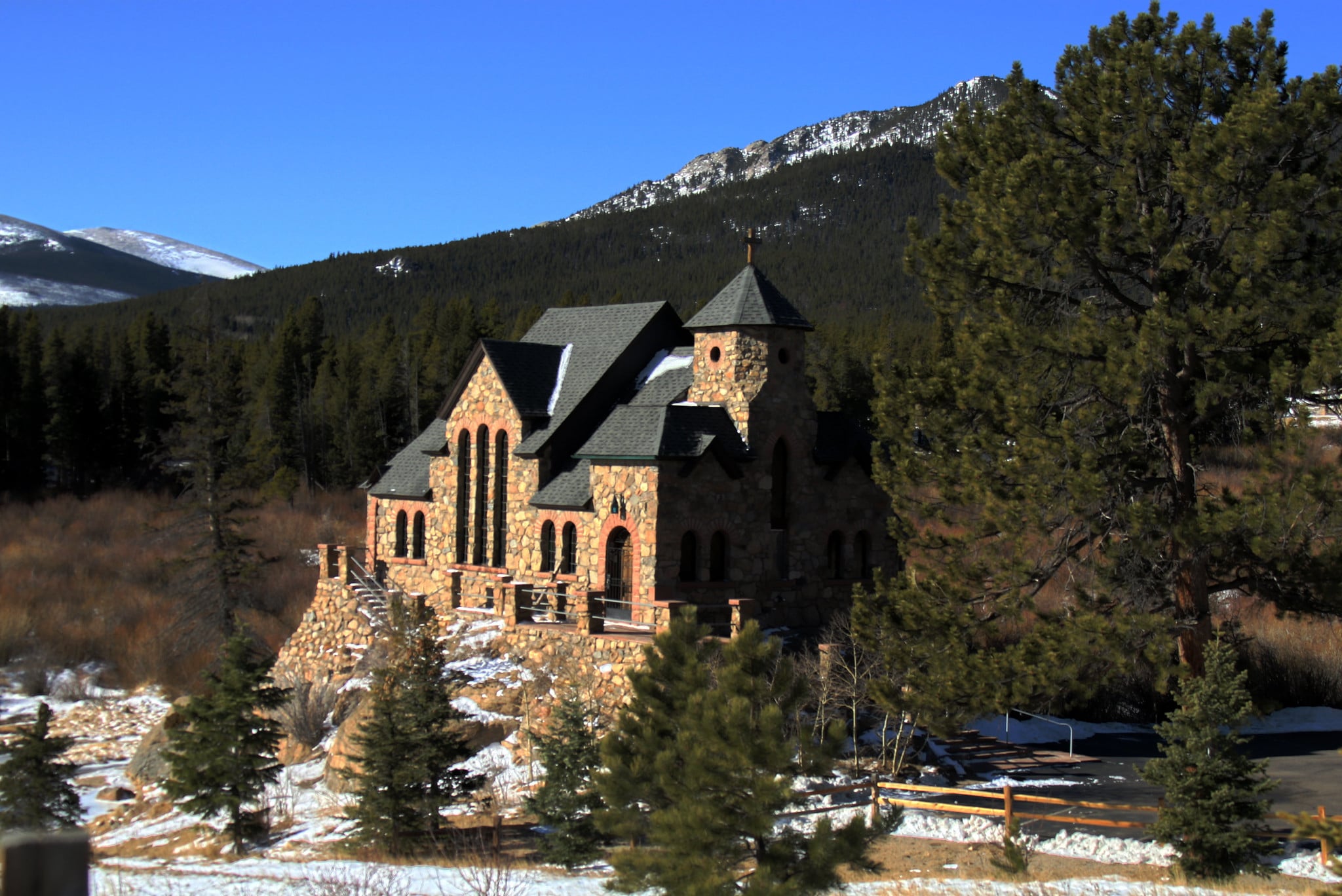 The Chapel on the Rock is a lovely and peaceful retreat. This functioning, Catholic chapel is also a tourist landmark that has stood proudly upon a rock formation in Allenspark, Colorado, since 1936. In 1993, Pope John Paul II visited and blessed the chapel, making it even more popular. Saint Malo's is easily one of the most photographed landmarks in all the state.
Summer activities
From river floats and picnics to hikes and history, enjoy your vacation with these summer activities in Lyons.
Go tubing and kayaking on North Saint Vrain Creek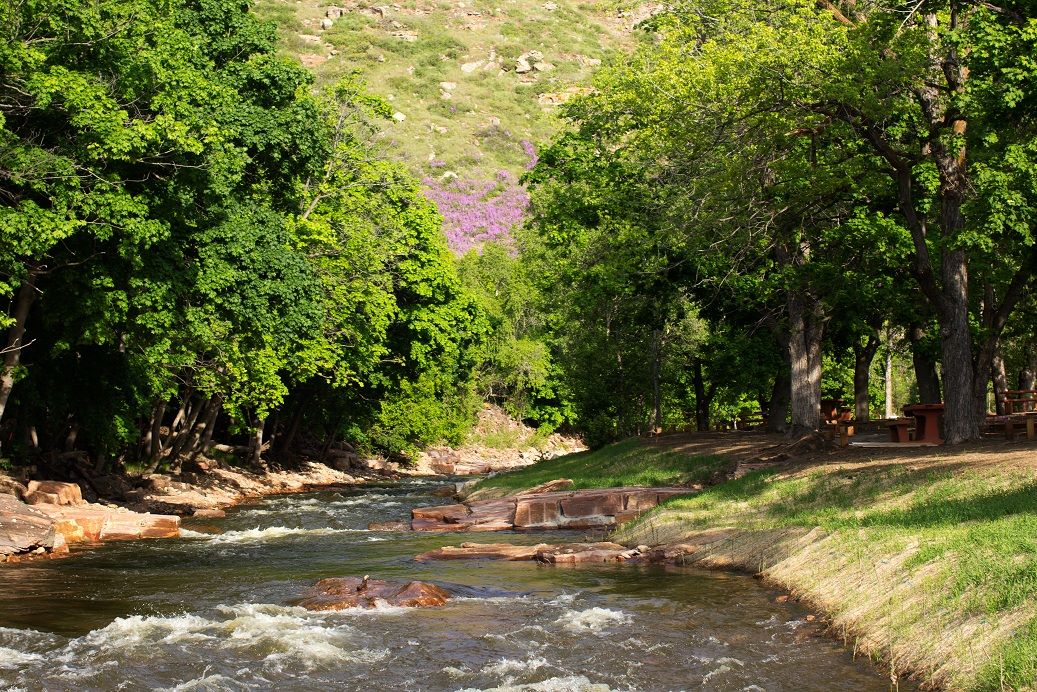 Cool of this summer with a float or kayak trip down the calm waters of the North St. Vrain Creek. The 32.2 mile stretch of St. Vrain Creek is a tributary of the South Platte River. Cool of this summer with a float down the calm waters of the North St. Vrain. With free two-hour parking just off of the main street, all you need is a tube and a little sunscreen and you have the makings of an unbeatable Colorado adventure.
Pack a picnic lunch and enjoy the day with friends and family. Make sure to check creek conditions before going. When the snowmelt is at its highest levels, Lyons has often had to close the creek to tubers for safety.
Visit Lyons Redstone Museum
Once the town's schoolhouse, built in 1881, the Lyons Redstone Museum is now dedicated to showcasing the history of Lyons. Inside, visitors will find three exhibition rooms, a research library, a bookstore, and a gift shop. The museum also houses the city's newspaper, business, and genealogy records. Entrance is free and the museum is open to visitors during the summer months.
Picnic with friends at Lavern M. Johnson Park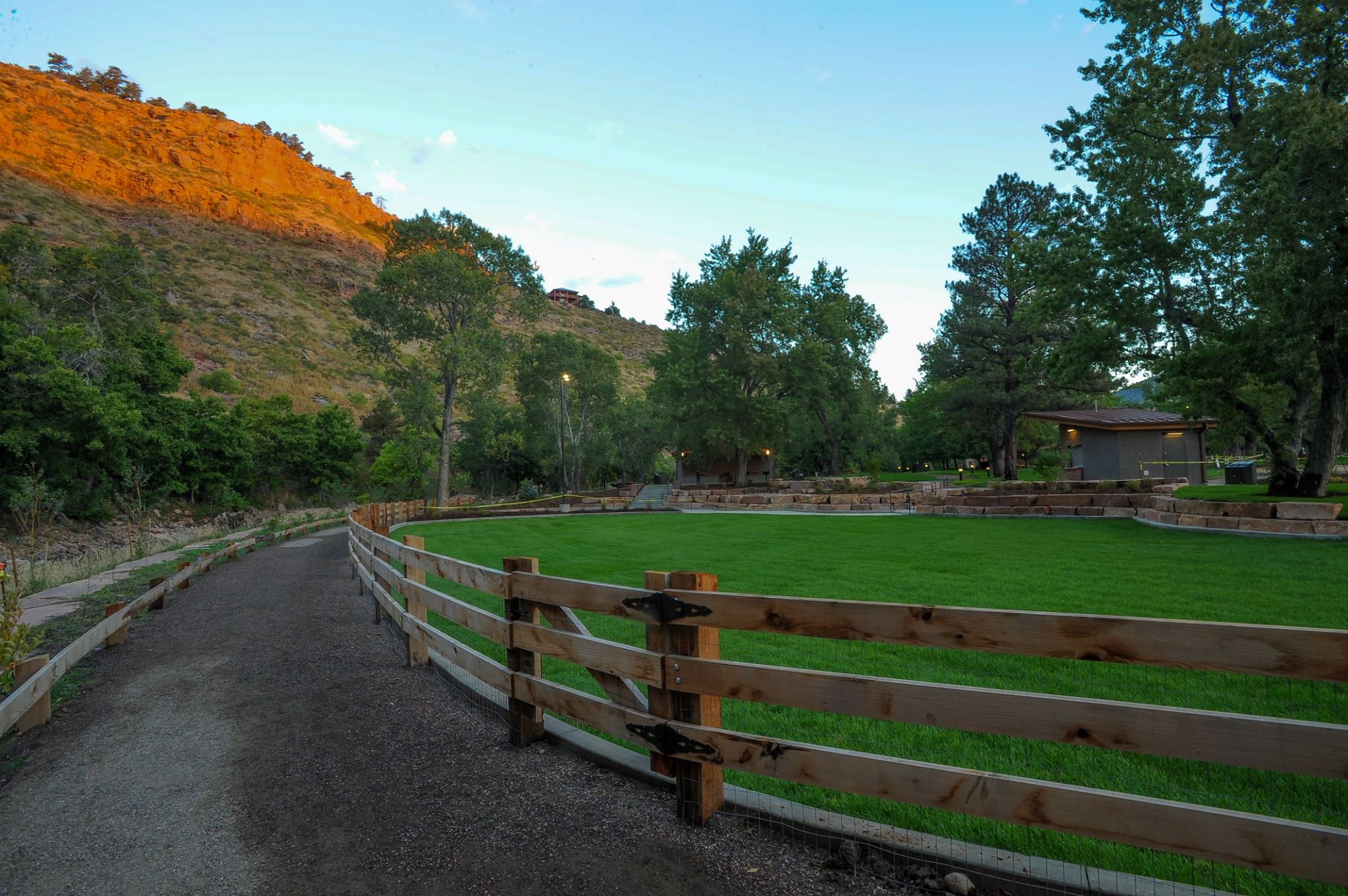 Surrounded by the North St. Vrain Creek and imposing sandstone cliffs, LaVern M. Johnson Park is a year-round local favorite hang-out location. It is the perfect place to picnic with a large group or alone on a lunch break. Visitors will find a modern playground equipped with a splash pad for kids and plenty of space for throwing off your shoes and wading in the creek.
The Whitewater Park is a haven for kayakers and tubers of all ages to drop in for a float. The unique, horseshoe-shaped community park has eight features that are nicely spread out and contain big pools and eddies for your pleasure. Not into braving the rapids? Find a shady spot, sit back and enjoy watching the crowds of outdoor enthusiasts.
RV camping with full hook-up sites is available year-round and tent camping is always a good idea from April 1 – October 1 each year. A day at Lavern M. Johnson Park is a perfect oasis to escape and enjoy the beauty of Lyons and the outdoors.
Attend Music Festivals
Lyons is proudly the home of the RockyGrass Festival and the Rocky Mountain Folks Festival. For two weekends each summer, locals, and tourists come from all over to attend these iconic festivals. There are no hotels in Lyons, but camping is available onsite for both festival weekends. What a unique opportunity to sleep under the Colorado stars!
Winter activities
Winter in Lyons is legendary for Colorado's most popular mixed terrain biking and running event, the Old Man Winter. In addition to this iconic event, there are several other winter activities in Lyons to enjoy the cold months.
Old Man Winter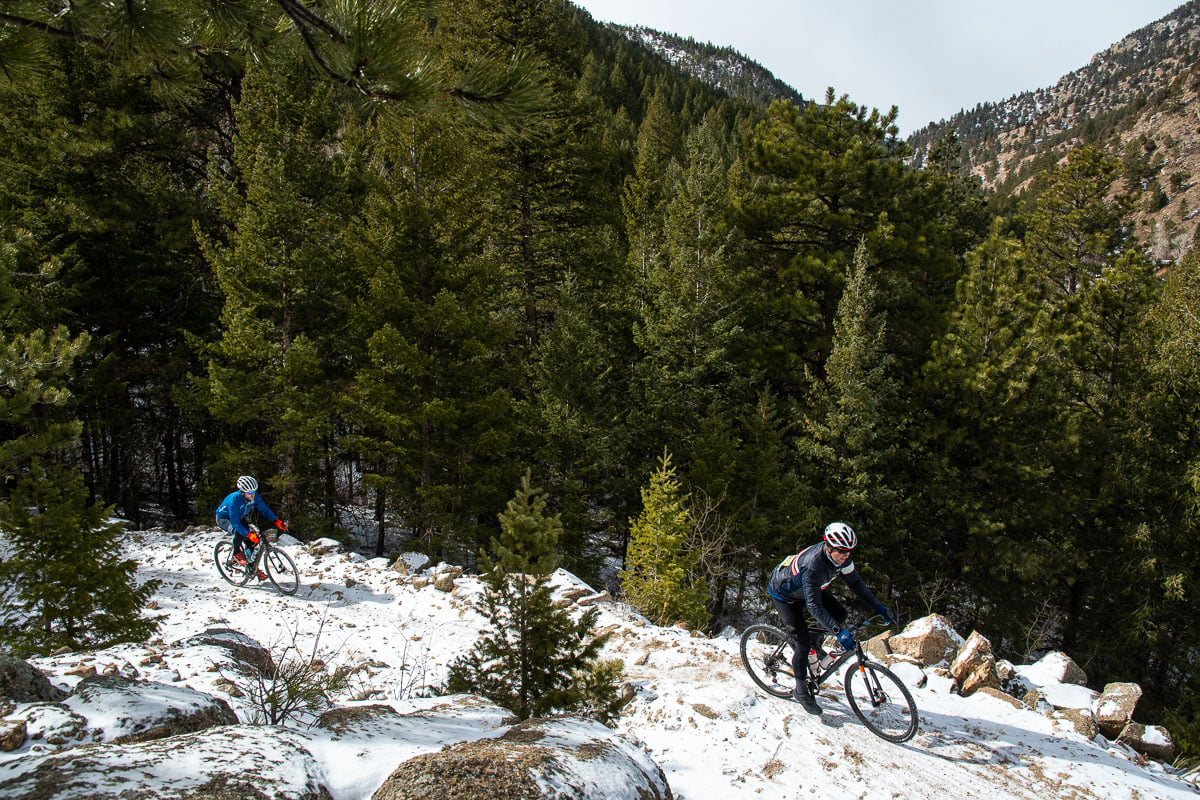 In celebration of winter, the iconic event, Old Man Winter is an "epic winter adventure" for cyclists and runners. Participants can sign up for either the 10K run, 50K, or 100K bike ride, or the combo of run and bike, which consists of the 10K run and the 50K ride. Whether you are a spectator or a participant, it's an event you want to add to your calendar.
Go Ice Skating at Lavern Johnson Park Ice Rink
Winter in Lyons is perfect for ice skating! Just find your way to the west side of Laverne Johnson Park, rent a pair of skates and enjoy a free day on the ice. This rink is completely weather-dependent. Concessions are available onsite and live music is offered for your pleasure on Saturdays in January.
Join the Lyons Polar Bear Club
Every year, on or near Valentine's Day, a growing group of locals and tourists take the polar plunge into the St. Vrain River for charity. Teaming up with the local restaurant and brewery, Oskar Blues, these brave souls dare to take an icy plunge to raise money for a good cause.
If you are lucky enough to find yourself in town on a Polar Plunge day, make sure to join the festivities and live it up like a local. Take the plunge yourself. There is always a hot tub and a refreshing beer waiting for you as a reward.
Be sure to stop by on your next trip to Rocky Mountain National Park or Estes Park where you can truly live like a local with these things to do in Lyons.