Located less than 90 minutes from Denver, this family-friendly resort town offers an abundance of outdoor activities, including some of the best skiing in the state in its backyard. Keystone is an affordable alpine destination too, so it's a popular retreat year-round for front-rangers and out-of-staters.
What sets this mountain community apart from the others in the county is its charming resort village. Built from the base of the ski slopes out, it's a magical place when the snow is falling, or flowers are blooming, or leaves changing,…it's always good. From skiing to hiking, here are the top things to do in Keystone.
Year-round activities
No matter what time of season, Summit County shines bright with its many recreation opportunities. Visit anytime with these year-round adventures in Keystone.
Dine at Alpenglow Stube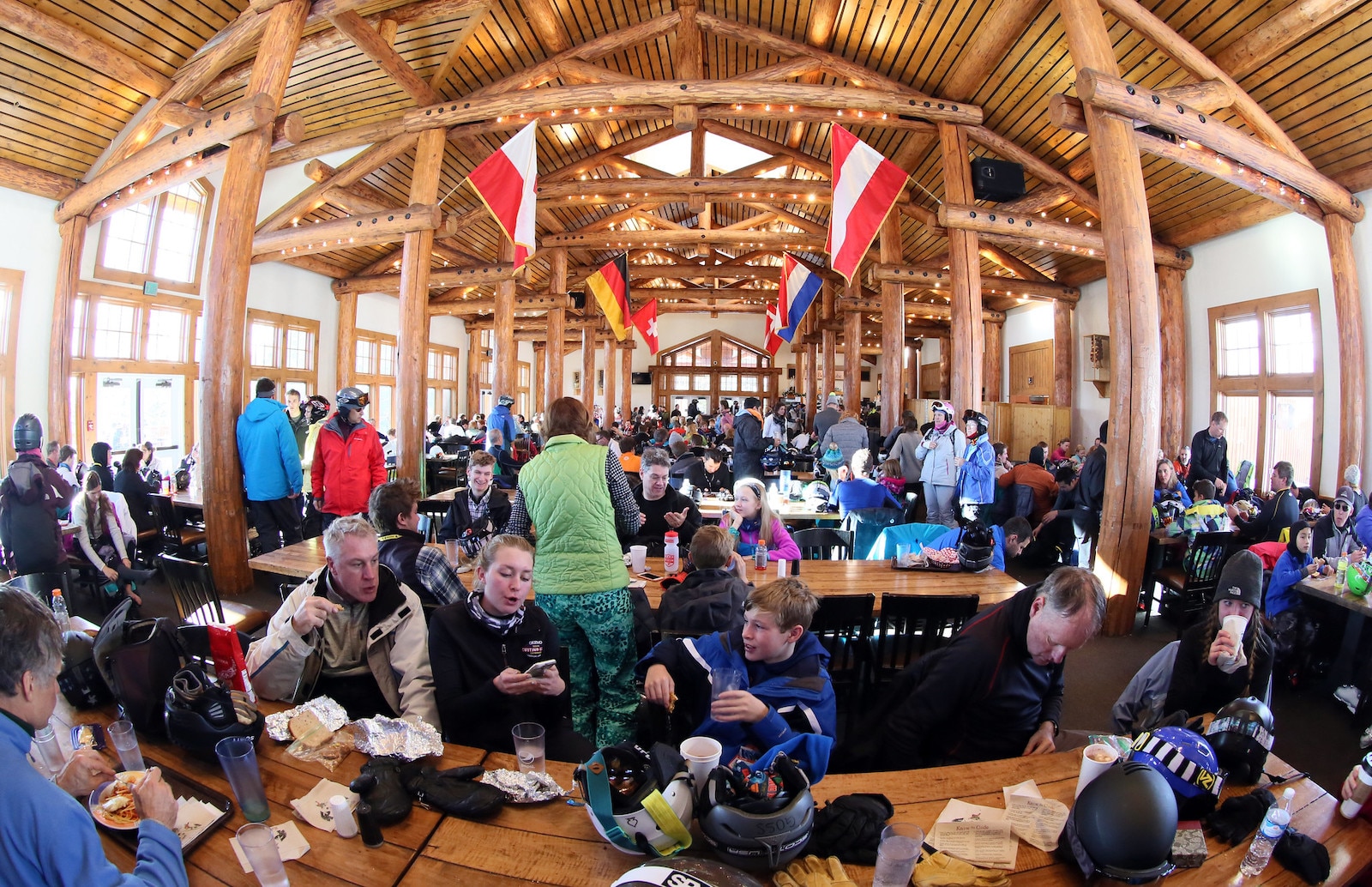 Alpenglow Stube is an up-scale eatery with a rustic vibe and a full menu. Raw wood beams and a soft, warm glow from the fire greet you atop the mountain, and as you get settled in, the attentive staff stand ready to curb your hunger.
There is something here for everyone's palette with everything from scallops and lamb rack to duck wonton soup and arugula and fig salad.  At 11,444 feet above sea level, this is the highest restaurant in North America. Visitors must ride two gondolas, offering breathtaking views, to reach the mountaintop restaurant.
Alpenglow Stube is also a great destination to host weddings and events! It has an indoor capacity for up to 90 people with an outdoor ceremony area and onsite catering.
Stroll around Keystone River Run Village
Known as the heart of Keystone Colorado, the Keystone River Run Village lies at the base area of the resort. With plenty of dining options, accommodations, boutique shops, and lakeside activities, you will be in the center of all the action. Walking distance from River Run Village is the gondola that takes you up the mountain and a shuttle that will transport you back and forth from the airport.
With plenty of shopping to be had, there are also ski rental shops and a small market to fill up your fridge if you need a break from feasting at the many delicious restaurants. In the center of the main plaza is a large outdoor fire pit, the perfect spot for roasting s'mores and getting to know your neighbors.
River Run Village is home to multiple events throughout the year. The Keystone Wine & Jazz Festival, Bluegrass and Beer Festival, Mardi Gras, and the Bacon and Bourbon Festival are the most popular. There are also many street parties, parades, and kid-centric activities to enjoy year-round.
Summer activities
Although most people associate the Rocky Mountains with skiing and snow sports, it is also a wonderful place to visit and explore during the warmer months. With the Keystone Lake shimmering in the afternoon sun, the numerous walking and hiking paths, and Keystone Bike Park and all of its trails, you will never be short on summer activities in Keystone.
Keystone Lake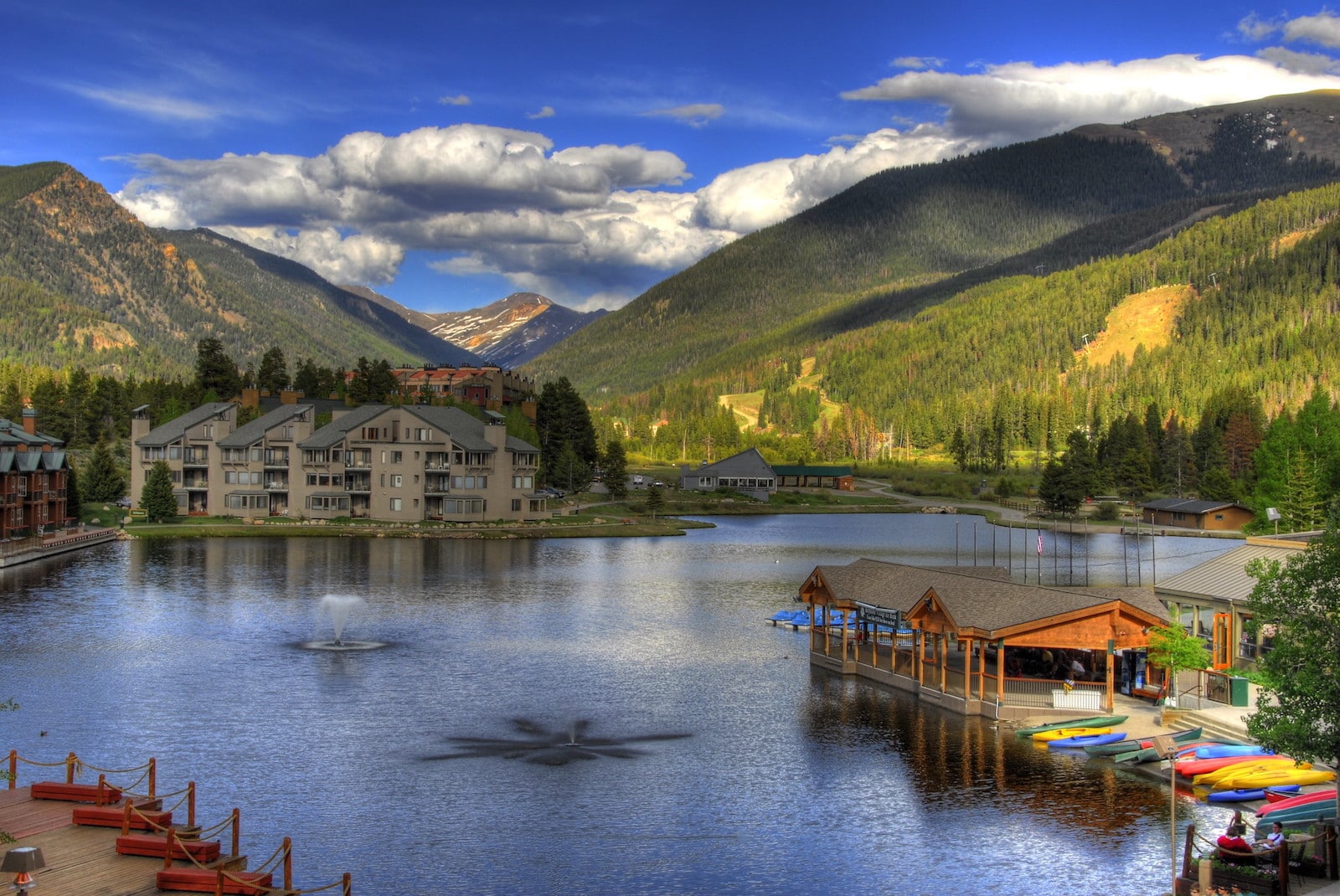 Without a doubt, one of the major attractions that bring in summer visitors is Keystone Lake.  Right on the water's edge is a sprawling resort that offers plenty of amenities and attractions, with a beautiful mountain view backdrop. The elegant architecture and colorful paddleboats accentuate the natural beauty of the surrounding landscape.
During the summer months, the lake is "the" spot to be. Paddleboat rentals from Keystones Lakeside Village will have you skimming across the water, enjoying the fresh breeze and bright blue sky overhead. You can also rent stand-up paddleboards, canoes, and cruiser bikes, for other modes of relaxing transportation across the water and around the lake.
Surrounded by a paved path, which also runs through the town and beyond, this is a great starting point for hiking and biking trips. The Snake River Trail connects to this path, and it is very easy to access the Keystone Gulch trail, which lies less than a mile southwest of Keystone Lake.
While swimming and fishing are not permitted at Keystone Lake, there are plenty of other fun activities to enjoy. Whether you are on the water or wandering around the lake on foot or bike, this is a wonderful spot to spend an afternoon.
Hiking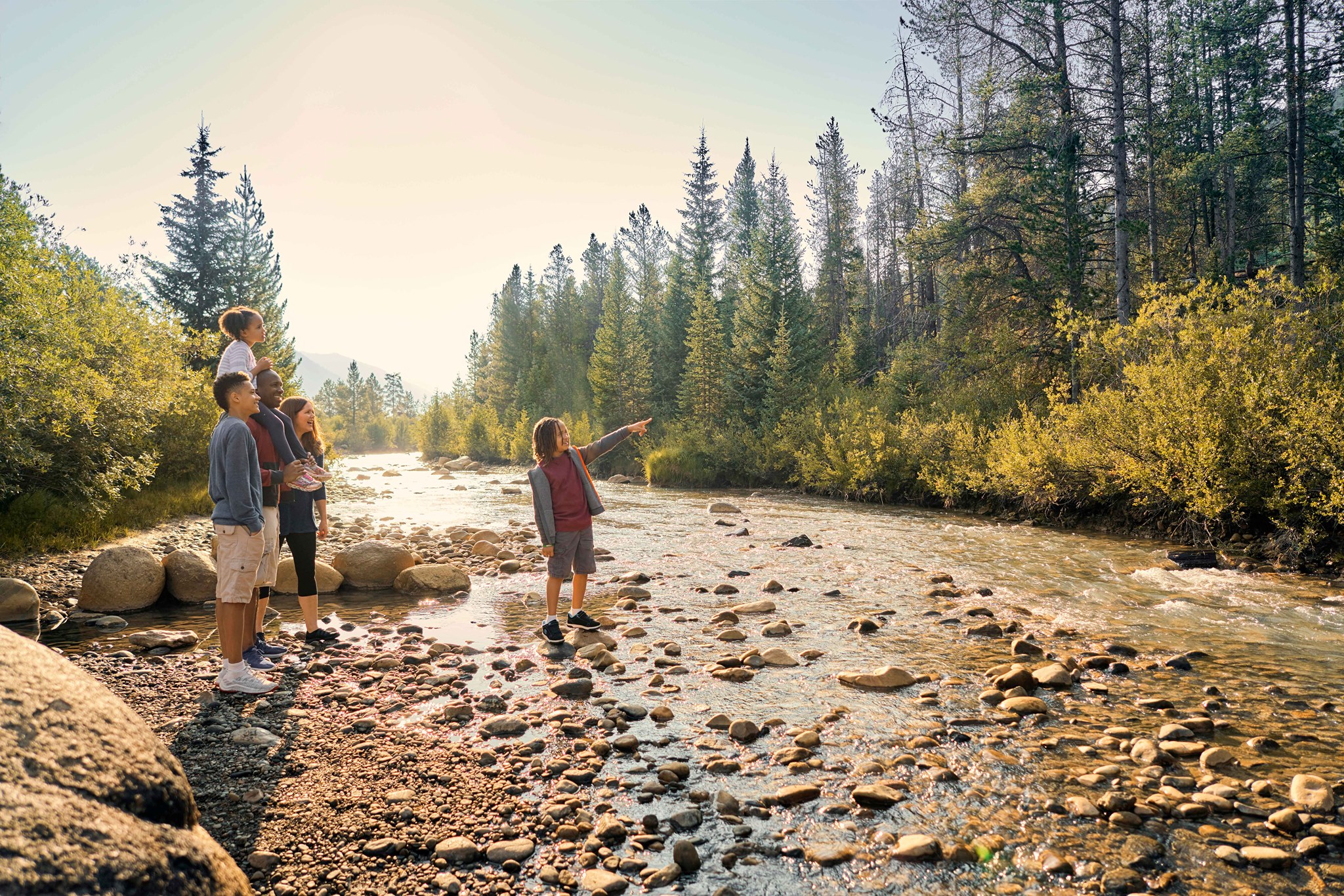 Hiking around Keystone is the best way to experience the natural splendor that is Colorado. Whether you go at it alone, in a group, or on a guided hike, there are trails for all skill levels.
Tenderfoot Mountain is an ideal trail for hikers of all skill levels and an easy way to explore the Dillon Reservoir Recreational Area. As one of the most photogenic Keystone trails, this is a short 3-mile round-trip that takes you past wildflower fields, lakes, and during the fall, groves of yellowing aspens.
Loveland Pass Lake is a very short hike that is perfect for an afternoon outing. Located in the Arapaho National Forest on the opposite side of the Divide, this 1-mile path will lead you to a small lake surrounded by giant, snowcapped mountains. With an elevation gain of only 68 feet, this is a relaxing excursion for visitors of any age and skill level.
For the more experienced hikers and those looking for an excellent workout, Keystone Gulch Trail will have you sweating it out. This is an 18-mile loop with an elevation gain of 2,800 feet, so it is not for the faint of heart! However, while the path is rugged in some places, you will cross over swift creeks, pass by cascading waterfalls, and have a beautiful view of the town below.
Keystone Bike Park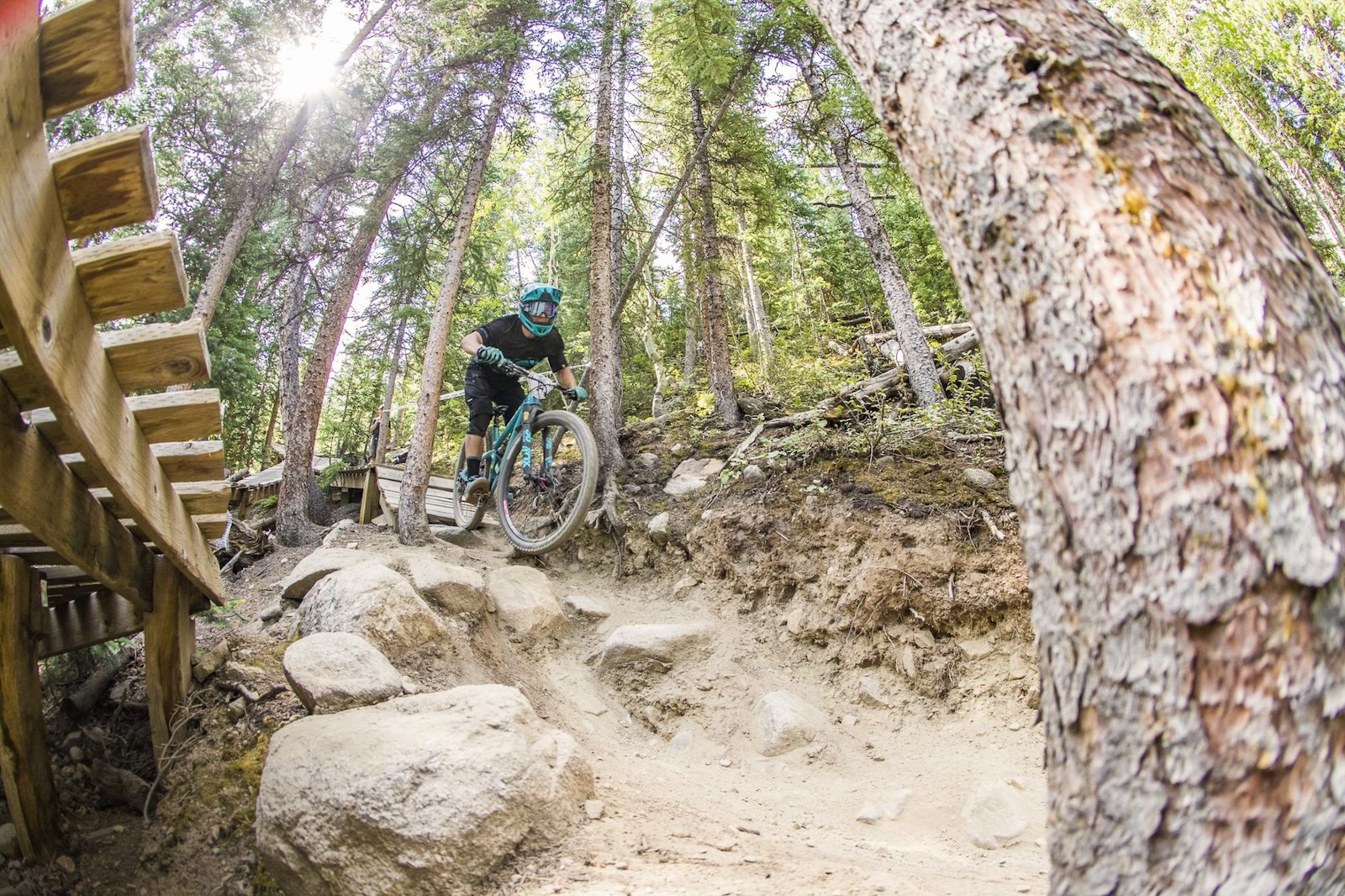 Biking around Keystone is a faster way to take in the majestic natural beauty of this area. There are 55 downhill trails available at the Keystone Bike Park, all professionally maintained for riders of all skill levels to enjoy.
With lifts that take you straight to the top, on your way down, you will pass rock gardens, maneuver through sprawling woods, and experience quick drops and high-speed areas. As one of the biggest bike parks in the country, Keystone Bike Park is known for its technical riding that spans over 100-miles of single-track routes.
Open from late spring through early fall, riders from all skill levels will find trails perfectly tailored to their abilities. For those just starting out, there are biking clinics that are available throughout the summer. If downhill biking is not your forte, there are plenty of paved recreational paths and cross-country biking opportunities as well.
Winter activities
Primarily a ski resort, Keystone is best known for its winter activities. From skiing, snowboarding, and cross-country skiing, to ice skating and snow tubing, discover these winter activities in Keystone.
Skiing at Keystone Resort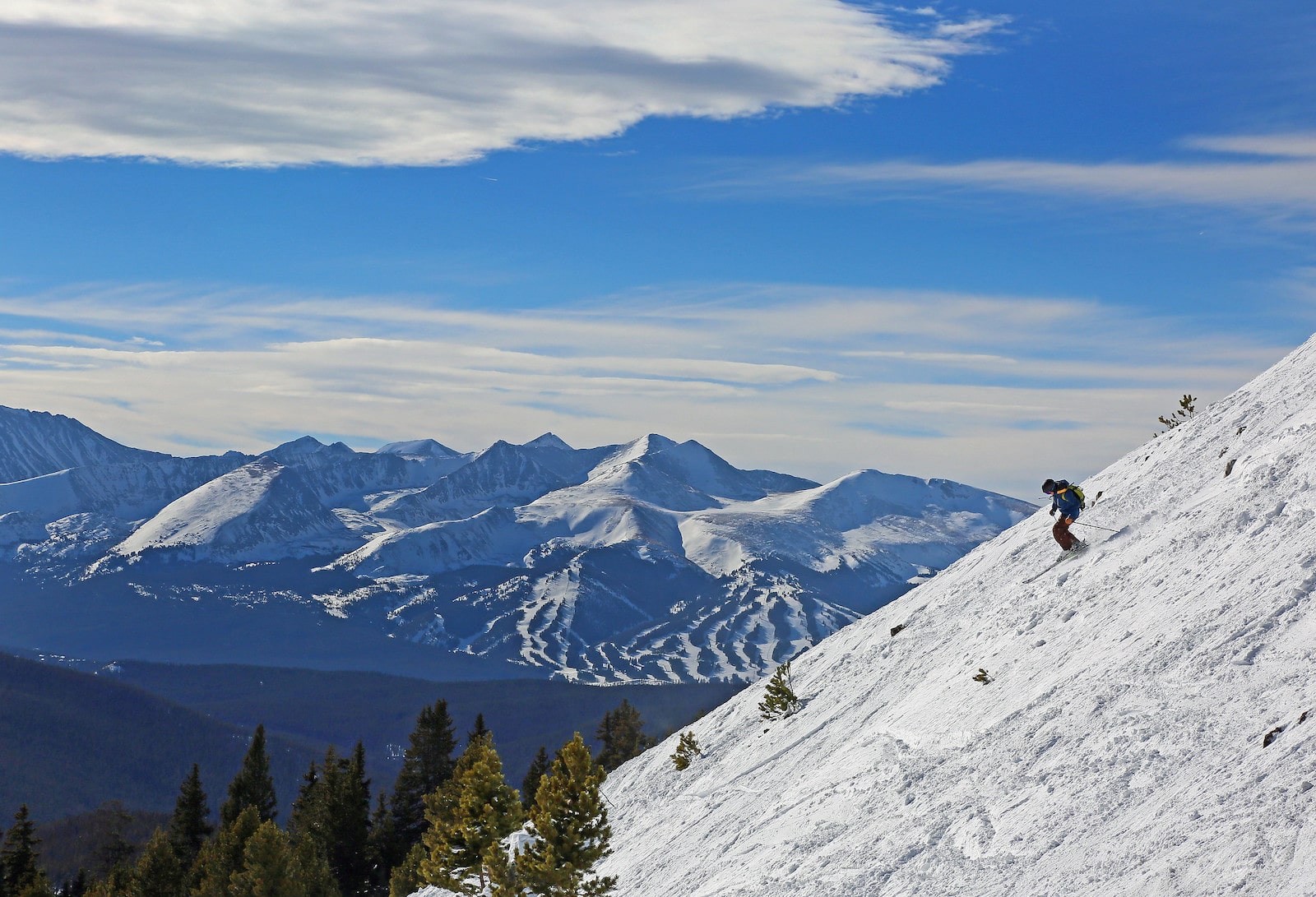 Keystone Resort is well-known for having the most acreage of skiable terrain within Summit County. Spread over three mountains, the Dercum Mountain, North Peak, and the Outback, there are plenty of options for skiers of all levels. With 135 trails, you can enjoy skiing terrain parks, bumps, steeps, bowls, beginner areas, and more.
A great mountain for all ski levels, beginners will find easy slopes and learning areas, while intermediates can enjoy the many long cruises found on all three mountains. Experienced skiers have plenty of rides to choose from as nearly fifty percent of Keystone's ski area is rated most difficult. Keystone also offers snowcat rides for a nominal fee if you are looking for access to deep powder and prime bowl skiing.
As one of the largest terrain parks in the country, A51 is a popular destination for freestyle skiers and riders of all ages and skill levels. Here you will find over 100 terrain park features spread out across 60 acres within six different areas. The recipient of numerous awards, it was ranked the #4 terrain park by TransWorld Magazines and is highly regarded for its jumps and unique features.
Keystone also features night skiing during certain times of the year. Offered out of the River Run base area, numerous trails are well-lit and open for nighttime use. With a bar and restaurant at the top, this is an excellent opportunity to ski under the stars and enjoy the twinkling lights of the Keystone Ski Resort community below.
Cross country skiing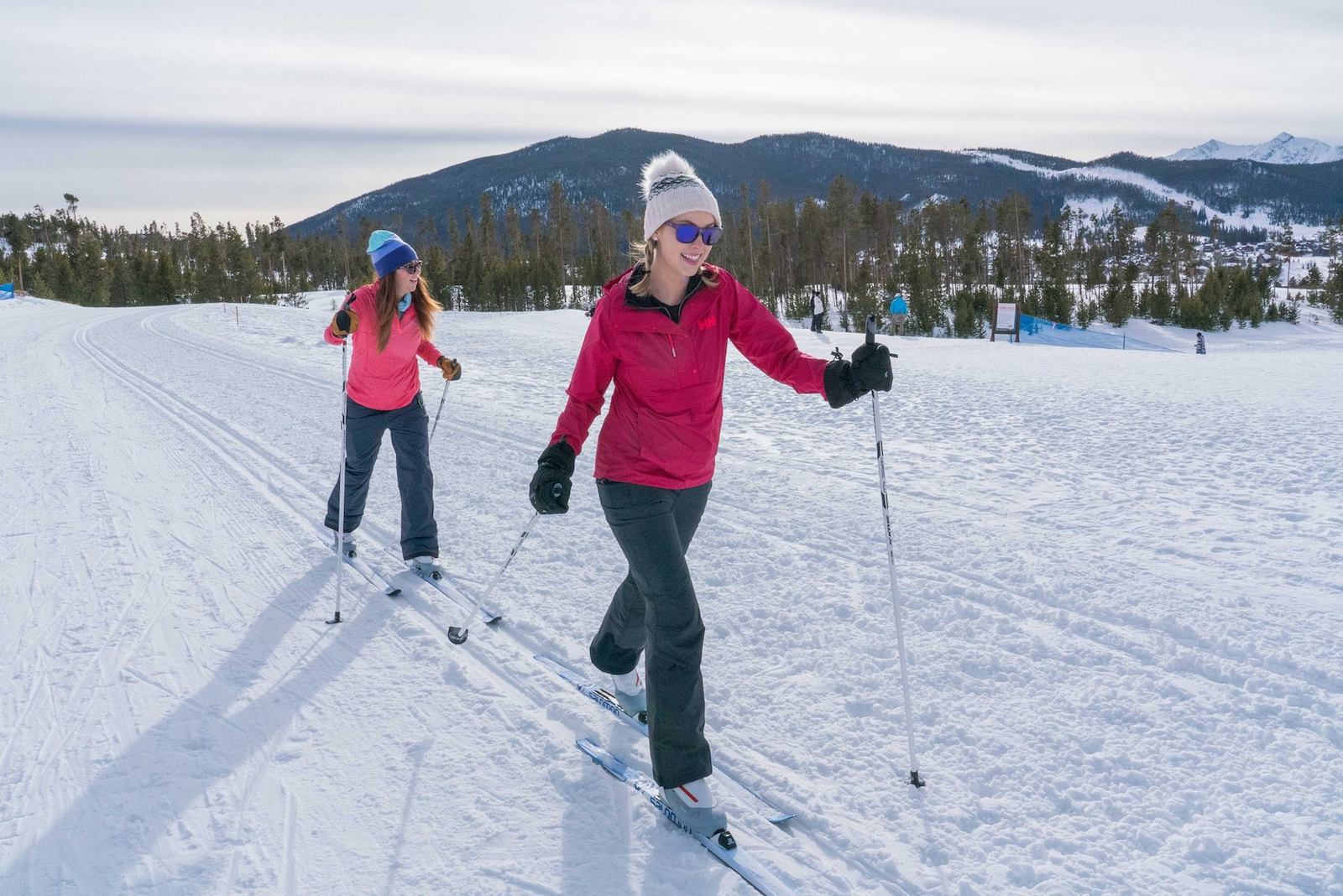 Cross country skiing and snowshoeing begin at the Keystone Nordic Center. Here, you will find nine miles of well-maintained trails awaiting your adventurous spirit. These trails also connect to courses that span over 35 miles, heading into the White River National Forest.
The Keystone Nordic Center offers ski and snowshoe rentals, lessons, and guided tours. There are also special events to look out for, such as Ladies Days, Mountain Top Treks, and Snowshoe Eco Hikes.
If you find yourself needing a bite to eat, the Nordic Soup Bistro has an all-you-can-eat soup buffet lunch and a menu of mouthwatering dishes. With views of the beautiful landscape, the outdoor patio is a lovely place to relax and enjoy a meal.
Snow tubing Keystone Resort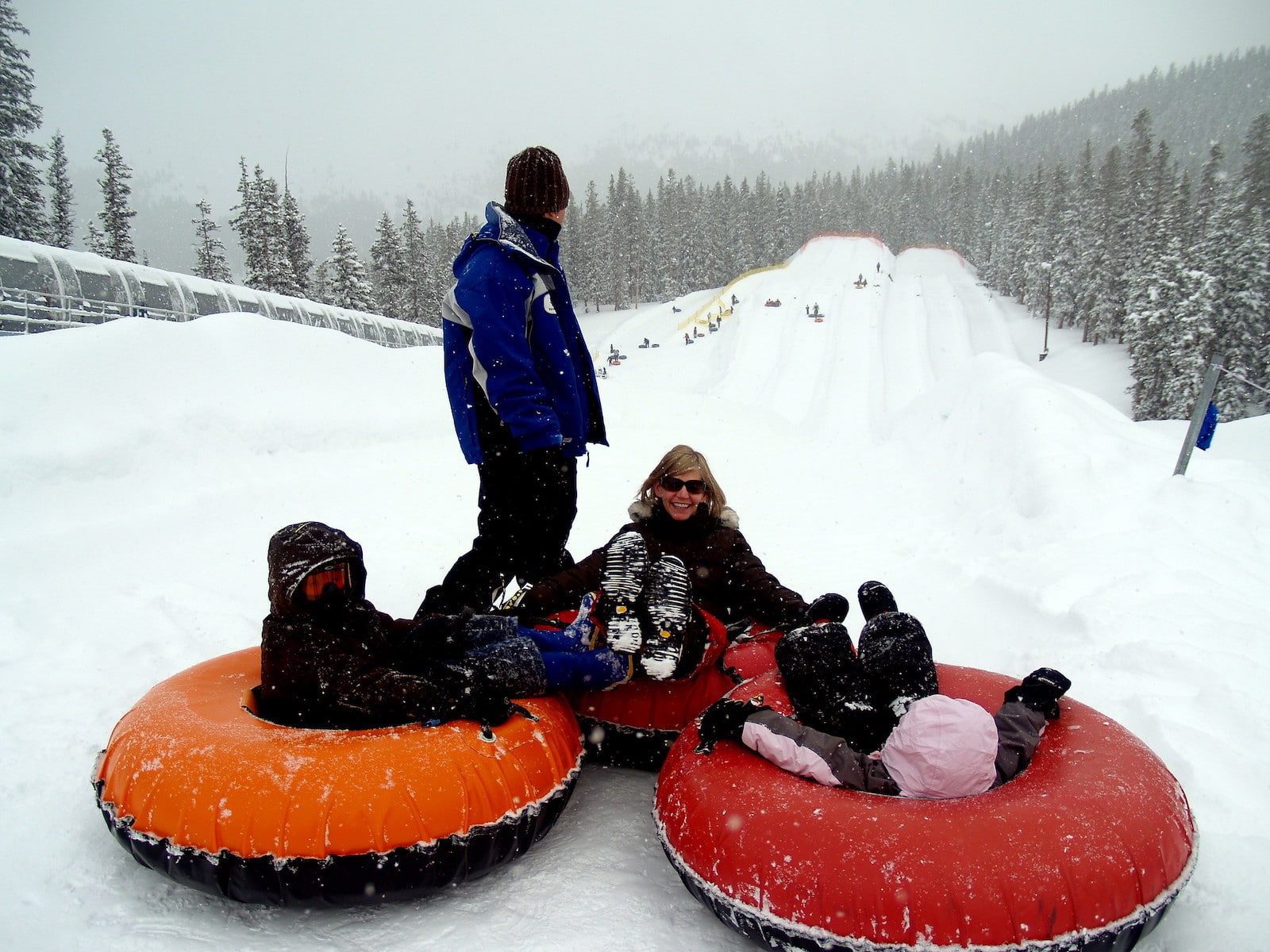 If you get an inkling for cruising down the mountain in a tube, Keystones Adventure Point Tubing Hill was made for you. There are six lanes to choose from, each with a different slope level, making this a great outdoor activity for all skill levels. A conveyor lift will take you to the top after each run.
The area is also well-lit for nighttime tubing. Cruising down the mountain with the night stars twinkling overhead is a memory that will not soon be forgotten. Located in River Run Village, it is right next to the gondola. This ride will take you to the top of the mountain, which at 11,640 feet high, means that Mountaintop Tubing is open all year round!
Skiing at Arapahoe Basin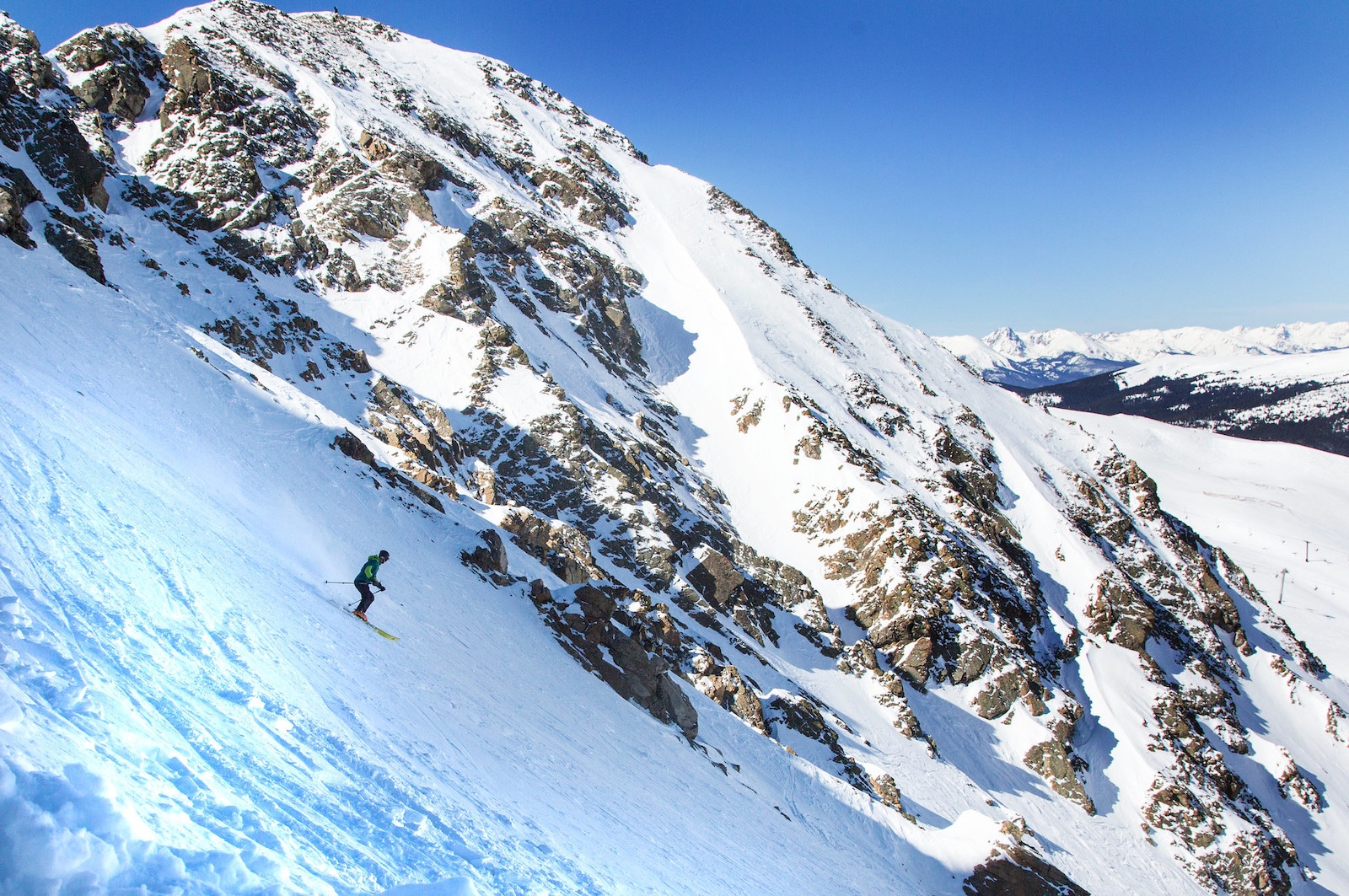 Located five miles east of Keystone, Arapahoe Basin has more than 1,400 acres of skiable terrain, with nine lifts that take you straight to the top and the longest ski and ride season in Colorado. Some years it's even possible to be skiing on the 4th of July!
Mainly catering to advanced and expert riders, there is also a children's program and beginner lessons available. So whether you are an expert skier or a novice, there are plenty of trails to choose from. With cruisy open bowls, chutes, and steep mogul terrain, it also has a very popular legendary run called Pallavicini trail.
Arapahoe Basin receives an average of 350 inches of snow per year, and with its high altitude, this is high-quality stuff. In addition, because of its long season, advanced trails, and no-frills facilities, this is a trendy destination for those serious about skiing.
There are three lodges on the mountain; one is at the base, the other mid-level, and the last one is at the top. These offer fantastic food options, great beer and wine lists, and plenty of space to relax and warm up before heading out again. Unfortunately, there is no lodging at Arapahoe Basin.
Dinner Sleigh Ride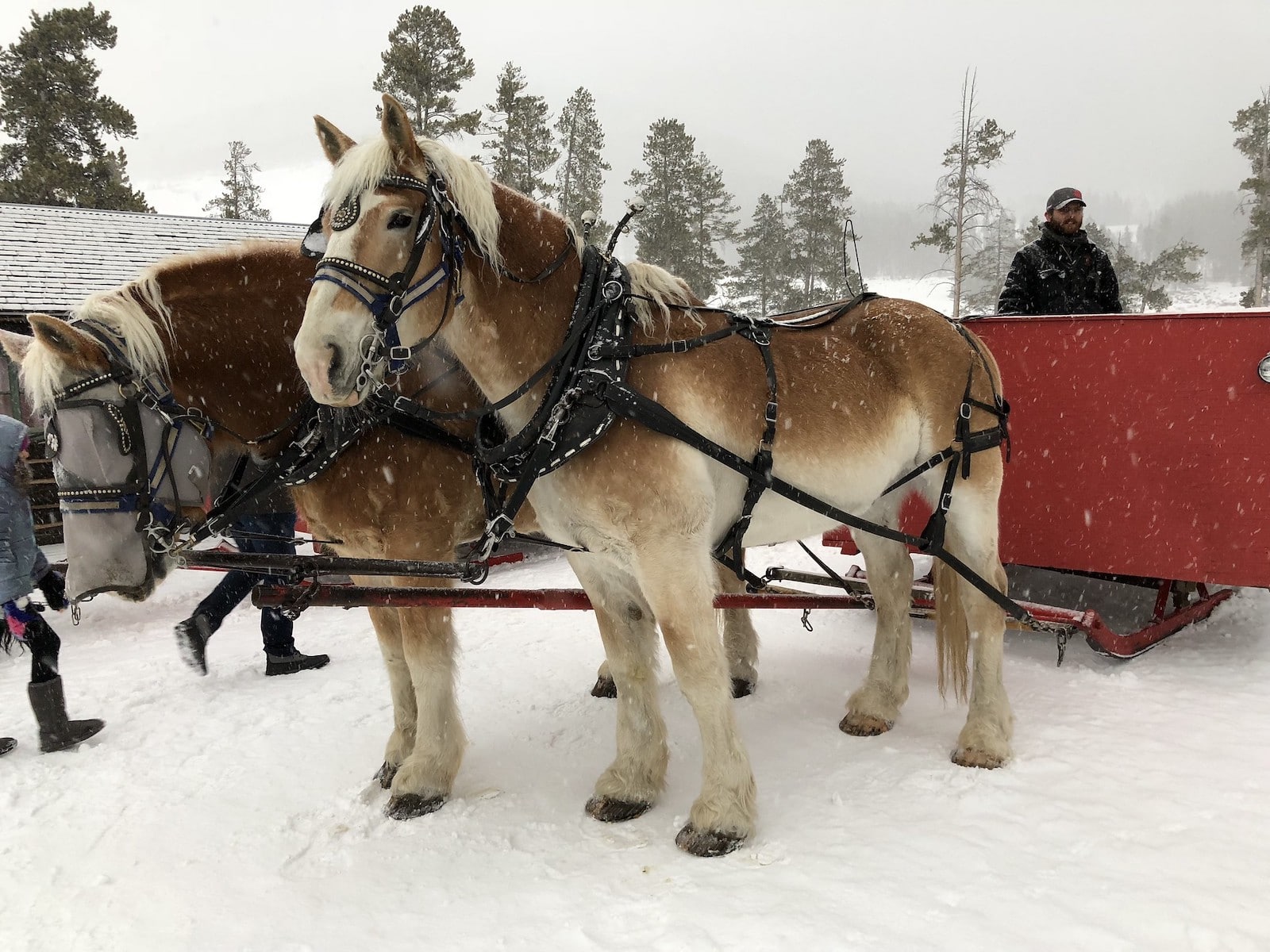 Keystone's dinner sleigh ride is the perfect option for a romantic evening or a family-friendly outing. The tour starts with visitors climbing into a massive sleigh, which is pulled around by a team of Percheron and Belgian horses.
Cozying up under wool blankets, you will be treated to a 15-minute sleigh ride under crystal clear skies, with the stars twinkling overhead. Then, dashing through snow-covered trails, your tour guides will share with you the rich history of the homestead along the way.
Upon arriving, a delicious dinner is served inside of the charming homestead cabin, with a roaring fire that sets the stage for this memorable occasion. There are various main courses to choose from, with wine pairings to complement your meal and a dessert menu that will have your mouth watering.
Ice skating at Keystone Lake and Dercum Square Ice Rink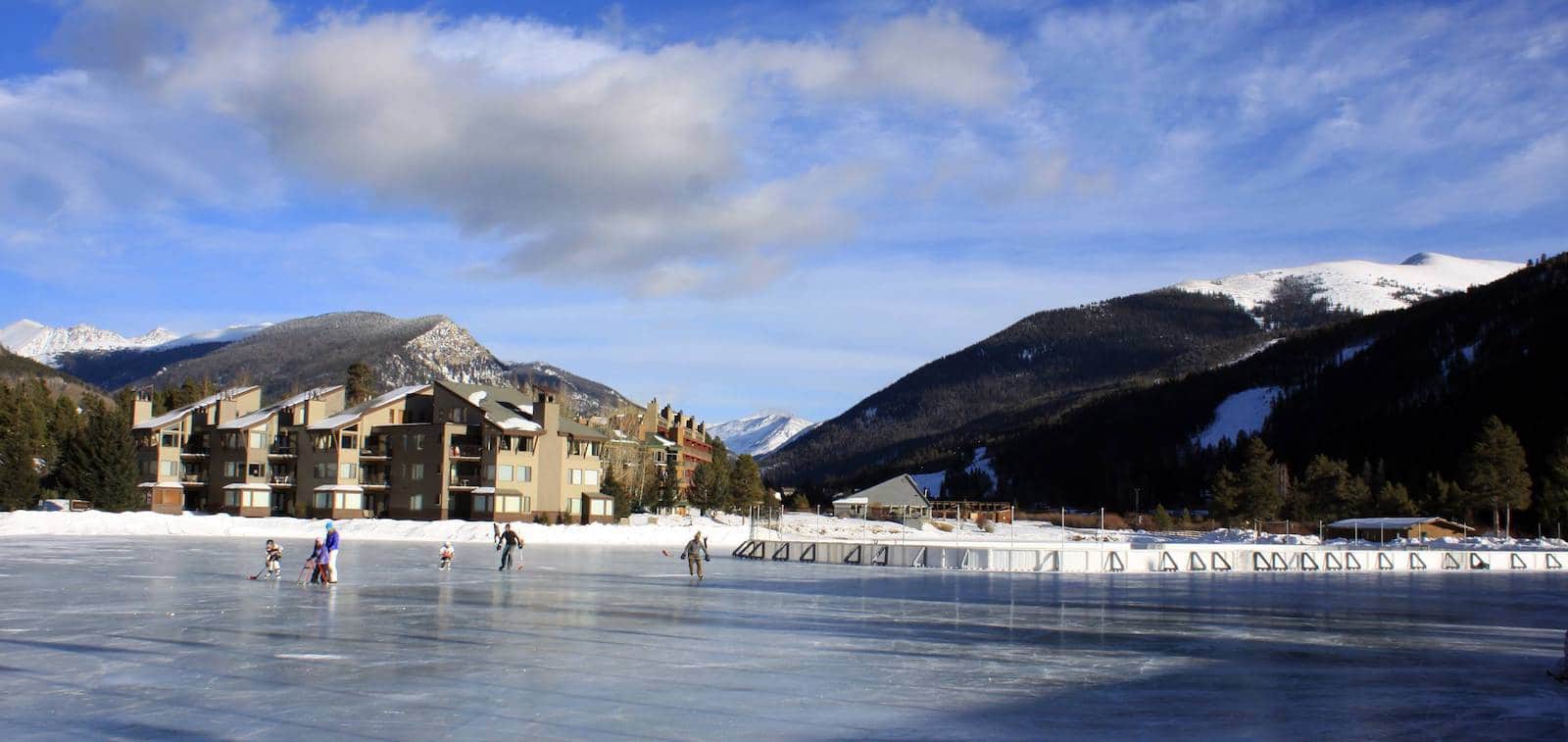 When Keystone Lake freezes over, and those summer activities come to an end, there's no reason to shed a tear. With colder temperatures brings a welcome freeze, and winter ice skating season begins.
Boasting five acres of ice, Keystone Lake Ice Rink is a prime winter destination that welcomes ice skaters of all levels. Here, you will find people figure skating, free skating, and playing ice hockey. Admission is based on age, with seniors and those under 4 admitted for free. Equipment rentals are available onsite.
For those looking for a free option, Dercum Square Ice Rink is open seven days a week and is located in River Run Village. This man-made 7,200 square foot rink has both day and night skating, with rentals are available onsite.
Uncover some of the best of what Summit County has to offer with these things to do in Keystone, CO!