Keystone Ski Resort is a big Summit County resort, and one of the closest to Denver, at an hour and 15 minutes. Neighbor resort Breckenridge often overshadows Keystone in popularity, despite Keystone having more skiable terrain.
Keystone has the largest night skiing in Colorado, available on most weekends and holidays, so don't worry about sleeping in! Aside from hitting the ski slopes, Keystone offers lots of other great winter attractions, like cross country skiing or a horse drawn stagecoach.
Terrain
Keystone is spread over three distinct mountains: Dercum Mountain, North Peak and The Outback. Throughout these mountains you'll find an incredible collection of trails and terrain features. There are groomers, bumps, steeps, trees, bowls, hike access, back-country gates, terrain parks, and learning areas. There's a 135 total trails.
Another plus at Keystone is there are two lifts from the main base area and both take you to the top. You can choose either a gondola or high-speed chair lift, which helps to shorten the lines.
Beginners will find several easy slopes that take you from the top of the mountain to the bottom, in addition to a few designated learning areas. Intermediates will have a blast on all of Keystone's long cruisers, available on each of the three mountains.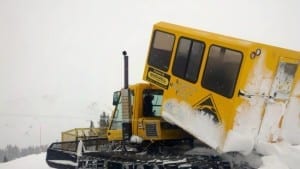 With nearly fifty percent of Keystone's ski area rated most difficult, advanced riders will have lots to choose from. Immediately on the backside of Decorum Mountain you can usually find good stashes in the trees or off a number of slopes on North Peak and The Outback.
Keystone offers snow cat rides at $5/pop, which will give you access to deep powder stashes and prime bowl skiing in The Outback.
Area 51 is one of the largest terrain parks in the country, filled with freestyle skiers/riders of all ages and abilities. Most of the terrain park is open during night skiing. Wherever you end up skiing you'll be surrounded by majestic mountain peaks and stunning alpine views.
Village
Keystone has a nice mountain village at its base. It is a modern, pedestrian only village with lots of nice shops, restaurants and lodging. Keystone Lake is located nearby and in the winter it becomes a massive five-acre ice skating rink. There is also ice skating in Dercum Square.
The town of Keystone also has a commercial strip with additional hotels, restaurants and other amenities. Nearby towns of Silverthorne, Dillon, Breckenridge, Frisco and Copper Mountain make Keystone and Summit County a convenient, bustling place to stay.
The resort offers on-mountain snow tubing, open daily, day and night.
Details
Address: 22101 US Hwy 6, Keystone
Phone: 970-496-4118
Season: early November-early April
Lift Hours: 8:30am-4:00pm
Mountain Stats:
Elevation: 9,280 ft (2,829 m) – 12,408 ft (3,782 m)
​Vertical – 3,128 ft (953 m)
Ski Area: 3,148 acres (1274 hectares)
Trail Map: Keystone (jpg)
Website: keystoneresort.com

Popular Posts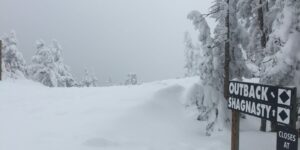 9 Ski Resorts Closest to Colorado Springs – Unlike Denver, Colorado Springs isn't really known for its easy access to world class ski resorts. However, the 2nd most populated city in Colorado still boasts a number of ski resorts all within a two and half hour drive. Back…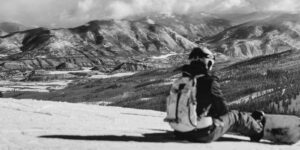 Season Opening & Closing Dates for 2019-20 at Colorado Ski Resorts – Every winter the Colorado ski season kicks off with great anticipation, usually beginning sometime in October at the first few resorts. The season opening and closing days are useful…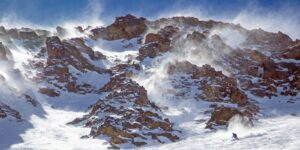 12 Closest Ski Resorts to the Mile High City – With Colorado being home to the Rocky Mountains it's no surprise that the state boasts some of the world's best ski resorts. What may surprise visitors though is how close Denver is to the world-class skiing that Colorado is…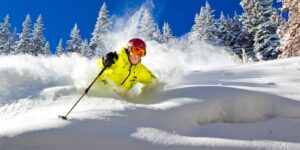 Ride Epically All Season with these Iconic Colorado Ski Passes – Masses of people move to Colorado because it allows them ski and snowboard magnificent mountains each winter. The icing on the cake is the incredible summers that they get to stay for. But as…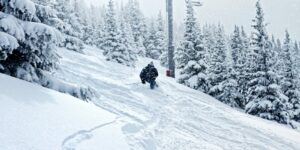 Ultimate Guide to the 32 Ski Resorts in Colorado – Colorado is jam packed full of epic ski resorts in nearly all corners of the Rockies. Depending on how each season kicks off, Colorado can have as many as 32 outdoor ski areas operating at its peak. The Rocky…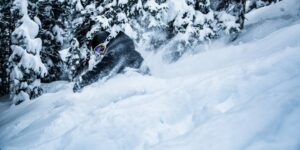 Colorado's 17 Best Ski Resorts for a Powder Day – There's no question about it, when you say Colorado, people think snow-capped peaks and epic skiing. And they're right. We got both here and they are awesome! With over thirty ski areas to choose from…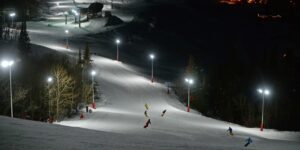 6 Resorts with Night Skiing in Colorado – When the sun goes down, the fun keeps going on some Colorado mountains. Night skiing is available at a number of ski areas around the state. Skiing after hours has its advantages. Lift tickets for night skiing alone are…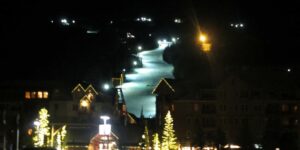 Skiing Under the Lights in Keystone – Skiing after dark at Keystone Ski Resort is one for your skiing bucket list. It's got the largest night skiing operation in Colorado. Keystone's a favorite resort because of its fun, rolling terrain. Runs from the top stretch over 2000…
Early Season Keystone Snowboarding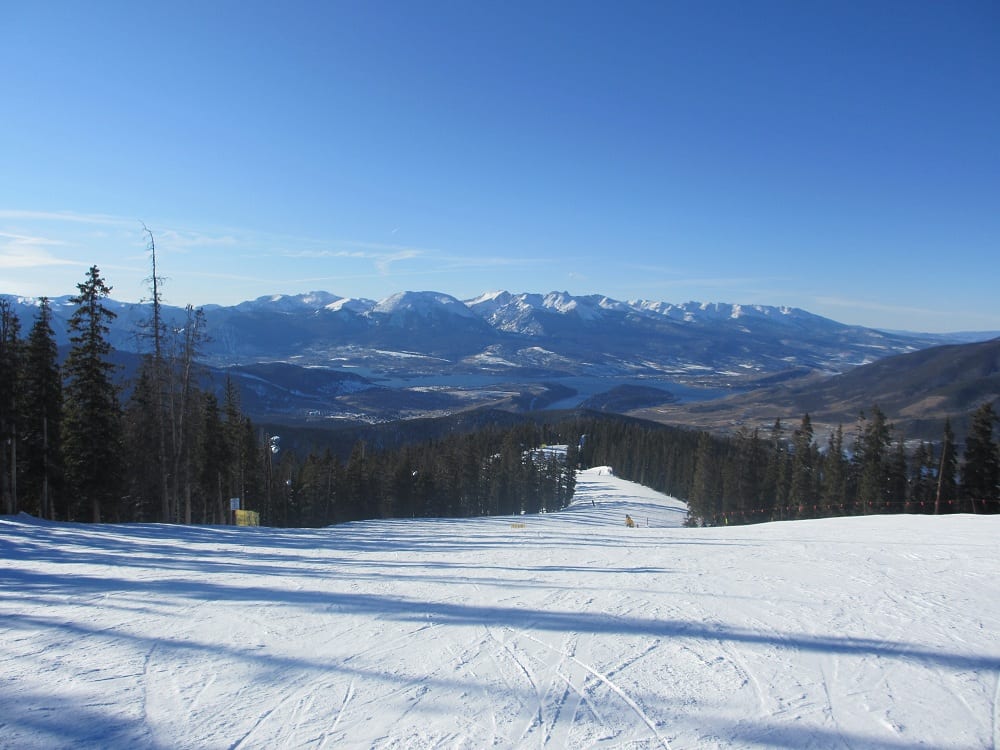 November 16, 2011 – Keystone's River Run Gondola was open to the top of the mountain. From the top, there were several intermediate runs to choose from down the front side. A terrain park was open and lift accessed from directly across from the Summit House lodge at the top.
One more chairlift, the Ruby Express was open offering additional terrain down the side of Keystone. On a Wednesday there were no crowds and a perfect, blue-sky day.
Early Season Keystone Snowboarding Again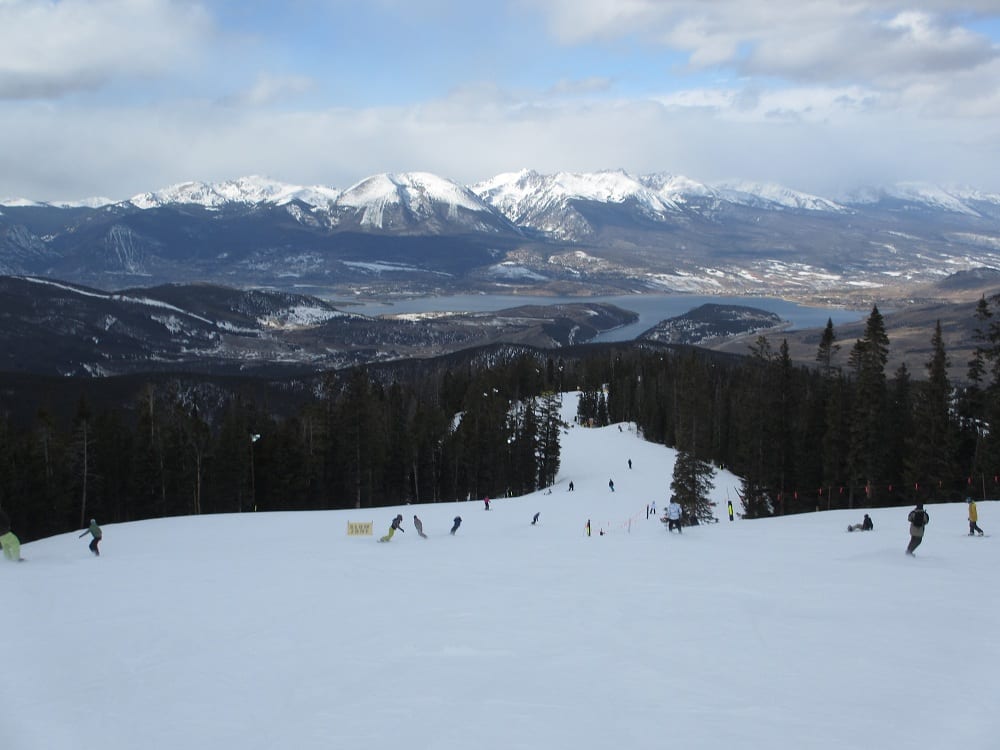 December 2, 2011 – Keystone Resort opened some more runs and lifts this weekend. You can ski down a good portion of the front side of the mountain.
They are now at about three hundred acres and twenty runs open. The terrain park, Area 51, has opened for the season and is full of jumps and rails.
Afternoon February Skiing at Keystone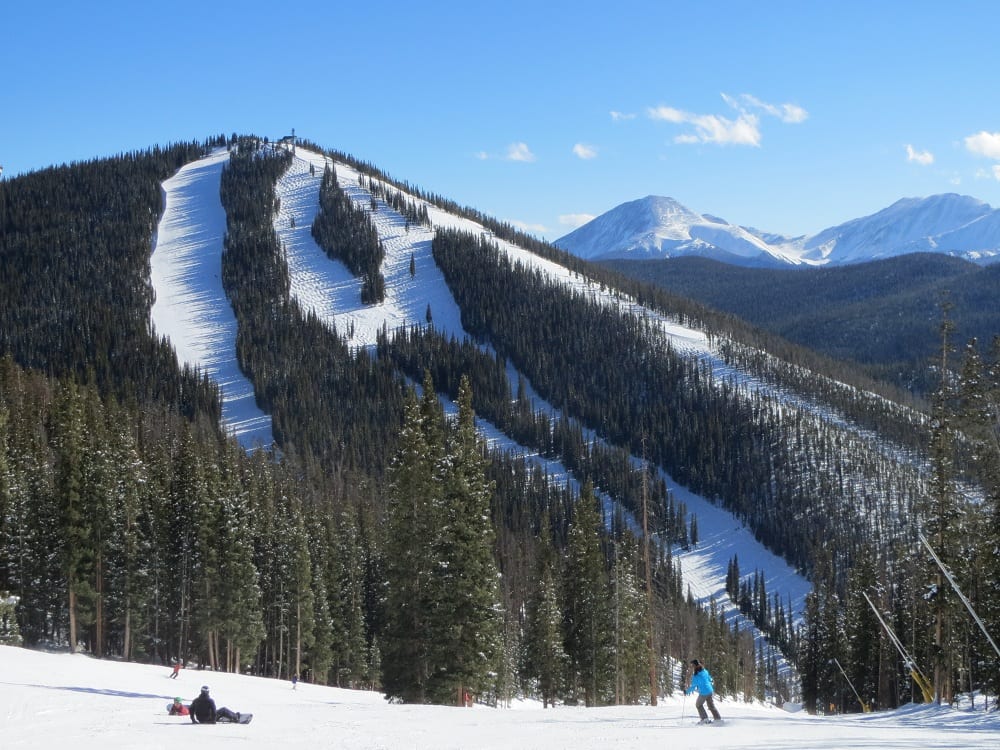 February 16, 2013 – Keystone is the largest resort in Summit County with 3,148 skiable acres. On most weekends and select holidays Keystone offers night skiing. This is great because you can go up later on a Saturday and ski until 6pm or so, and avoid I-70 traffic.
This is a short video of some afternoon clips from around Keystone: