Skiing after dark at Keystone Ski Resort is one for your ski bucket list. It holds the largest night skiing operation in Colorado, with access all the way to the top of the mountain.
Keystone's a favorite resort because of its fun, rolling terrain and ample vertical. Runs from the top stretch over 2000 feet of vertical to the bottom base, providing plenty of steeps and a few easy switchbacks to suit all levels of riders.
The resort first opens for night skiing on the Thanksgiving holiday, from Wednesday, November 27, 2019. They're open select nights and holidays, sometimes every day, sometimes not, through Sunday, March 29th, 2020. Check the calendar. You read all about their night skiing here.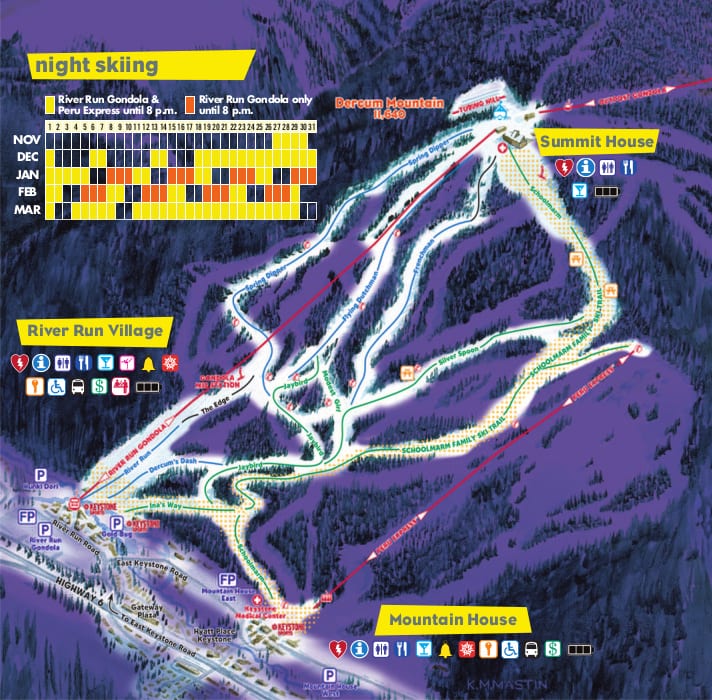 Night skiing at Keystone Ski Resort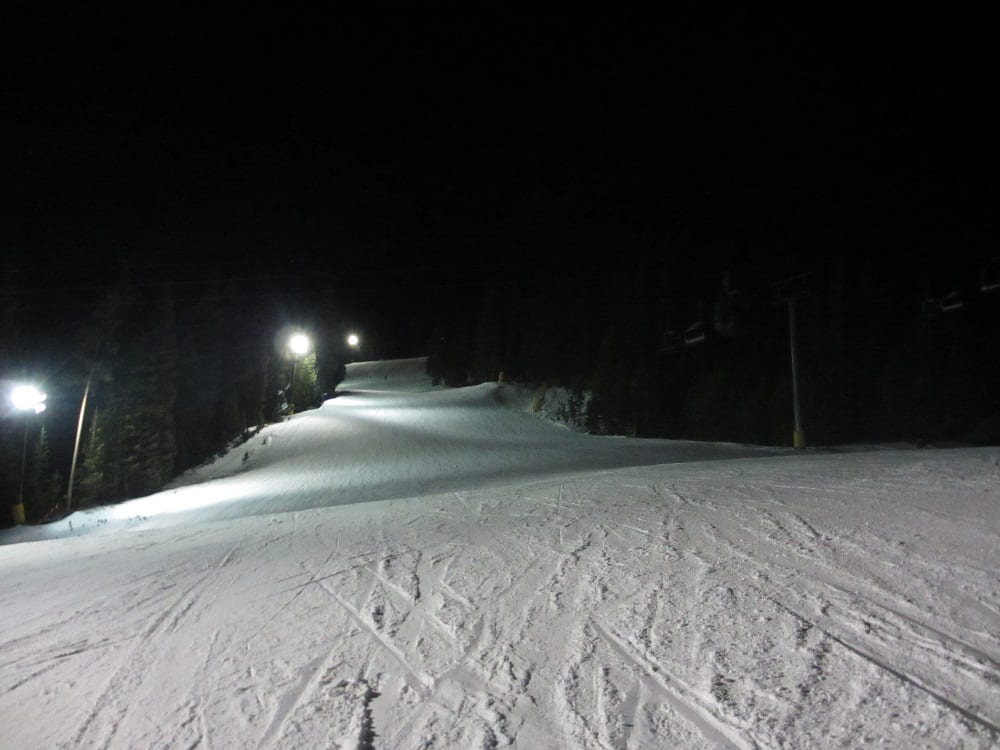 Keystone Resort has an impresssive amount of vertical and well-lit acreage to keep the fun going. There's a bar and restaurant at the top too. Enjoy a beer at 12,000 feet if you're looking to get loose. Drink some water too.
You can access the top of the mountain via River Run Gondola, and sometimes also Peru Express chair lift. From the summit, there are a range of lighted night skiing options down the face and another chair lift or two to keep you at the top.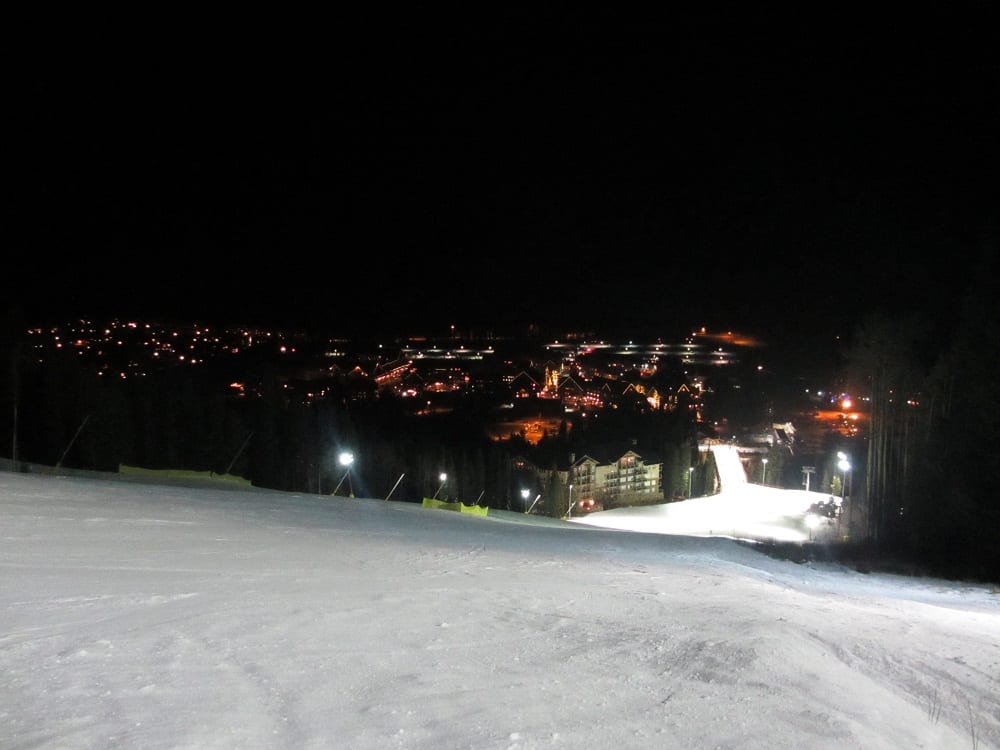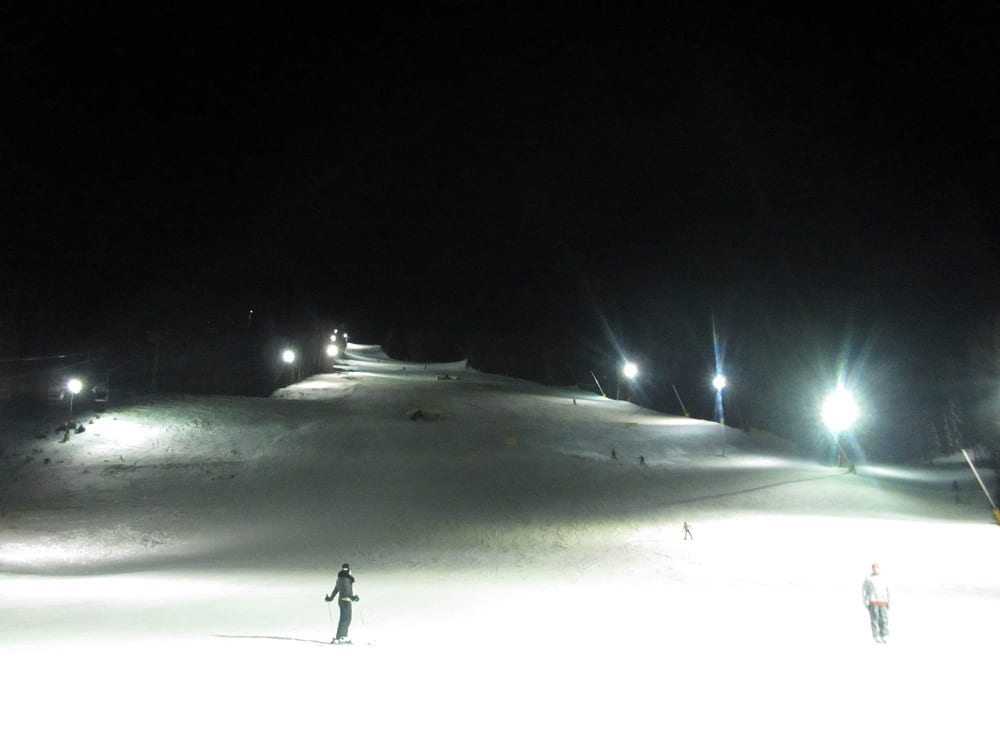 Even though Keystone's got the biggest night skiing in the state, it's not the only resort where you can ride under the lights. There are a handful of other ski resorts with night skiing in Colorado. Bundle up and enjoy the twilight hours atop one of the Rocky Mountains.