From jellies to glazed, donut shops in Denver offer plenty of ways to satisfy your sweet tooth. All along the Front Range, retro donut shops and quaint coffee cafés are serving up sugary donuts to help start your day, or in some cases, end your day on a sweet note.
Treat yourself or your special someone to an early morning delight or a late-night treat with a visit to one of these donut shops in and around Denver. Hours vary and not all shops are open into the evening. Some locations, such as VooDoo, are cash only, so come prepared.
Here are among the top donut shops near Denver, CO, in no particular order:
Yummy's Donut House
Where: 7625 W. Hampden Ave., Lakewood, CO
Having started with the franchise donut shop, Winchell's, the owner of Yummy's Donut House broke out on his own in 2010 to create his own donuts and make a name for himself within Denver metro's donut scene. The mom-and-pop donut shop is one that conjures up childhood memories of what a donut tasted like with its old-school and classic flavors like a chocolate glaze with sprinkles, red velvet, and powdered sugar jelly-filled donuts.
Only open from 6:00 a.m. to 1:00 p.m., be sure to get there early to get your first choice!
Habit Doughnut Dispensary
Where: 1553 Platte St. and 2200 California St.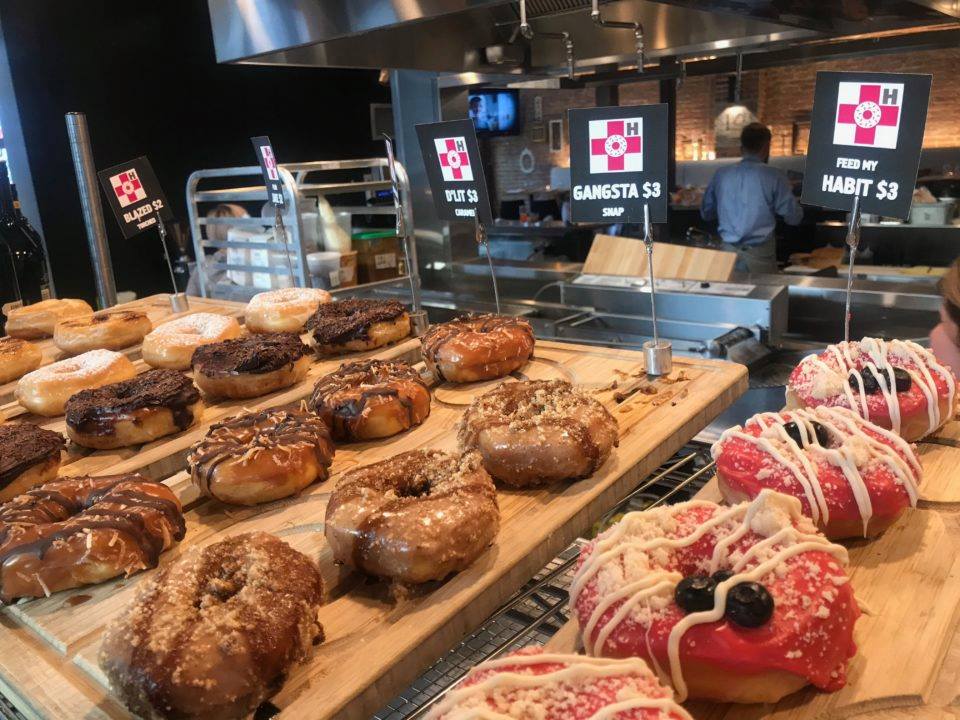 Making a name for itself within Denver's donut scene, Habit Doughnut Dispensary serves up premium, chef-inspired, gourmet donuts that aren't only delicious but fun to look at. The coffee and donut house serves up freshly made donuts daily, cinnamon rolls, CBD-infused coffee, and even a shot of whisky or two, with or without your coffee.
With so many ways to feed your addiction, it's no wonder why people have made this one of their favorite donut shops in Denver. Choose from out-of-this-world flavors including their cherry chocolate ganache, cranberry orange glaze with house-made trail mix, and maple glaze with candied pecans – all available with boozy injections for an additional cost.
Jelly U Café
Where: 600 E. 13th Ave. & 1700 East Evans Ave., Denver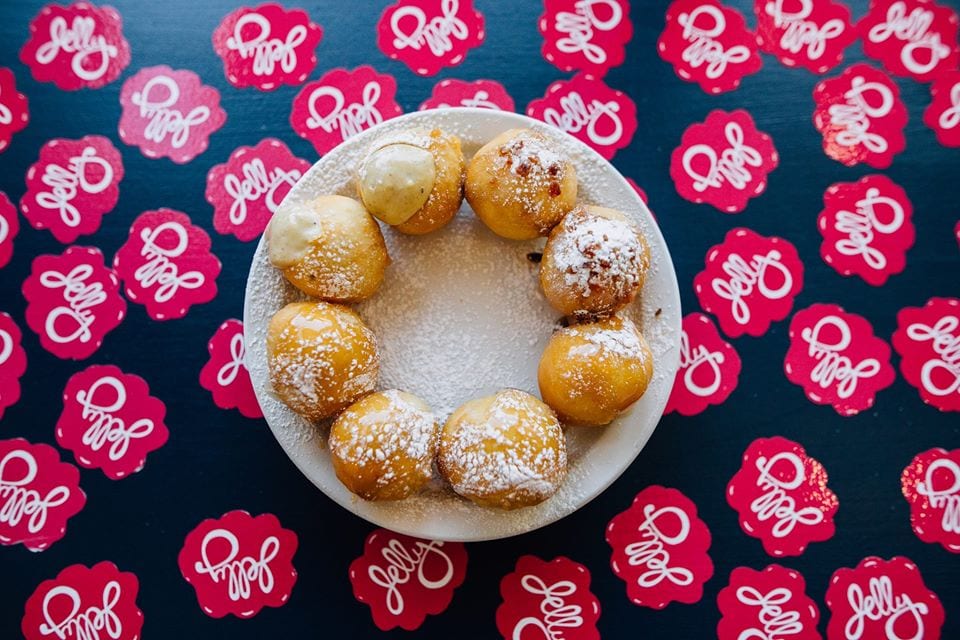 With several locations in Denver, Jelly U Café has made a name for itself as a favorite brunch spot for youngsters. With an extensive breakfast menu, their donut holes provide an easy way to get your sugar fix, one bite at a time.
Order in a bundle and mix and match your favorite flavors, which all pair perfectly with their infinite cups of coffee. With gluten-free options available as well, there really is no excuse to try.
City Donuts
Where: 4918 E. Colfax Ave., Denver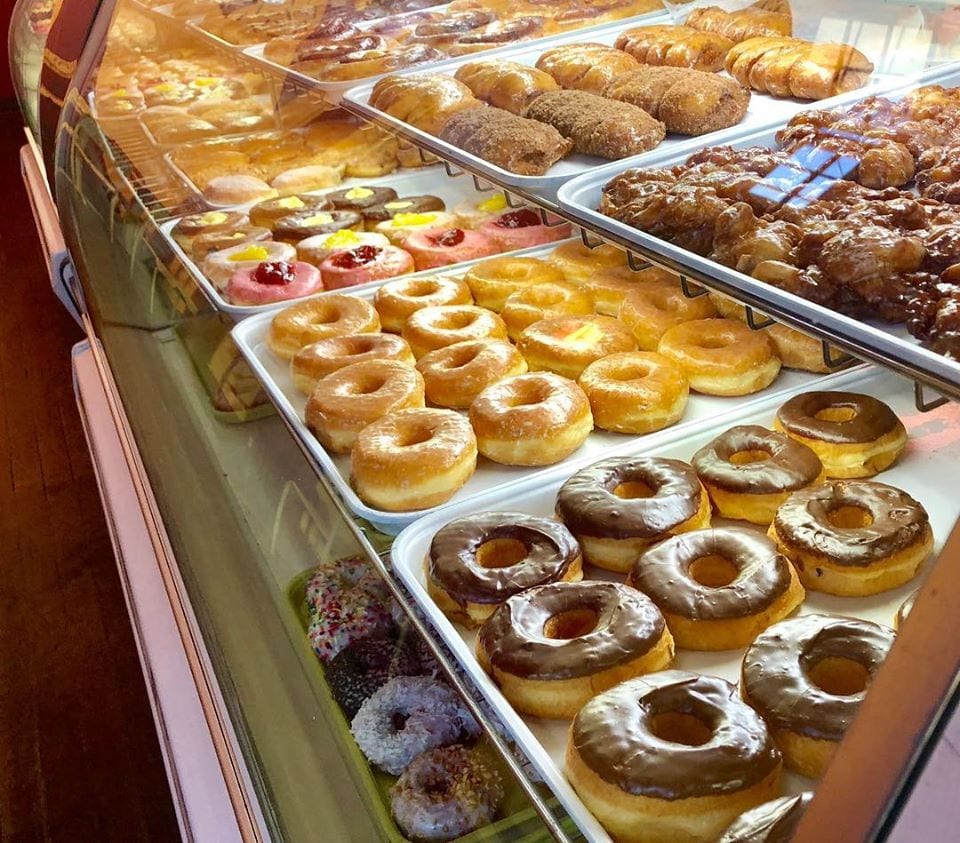 For over 50 years, the family-owned, award-winning, handcrafted donut shop, City Donuts proves its popularity with its three different Denver metro locations – in Denver, Littleton, and Aurora. The old-fashioned bakery lets you relive your childhood with its classic donuts and atmosphere.
Made from scratch every morning, it serves up original family recipes, including the Glazed Raised and Apple Fritter. Choose from their Raised Donuts, Cake Donuts, Old-fashioned Donuts, and of course Fancies.
Voodoo Doughnut Mile High
Where: 1520 E. Colfax Ave. & 98 S. Broadway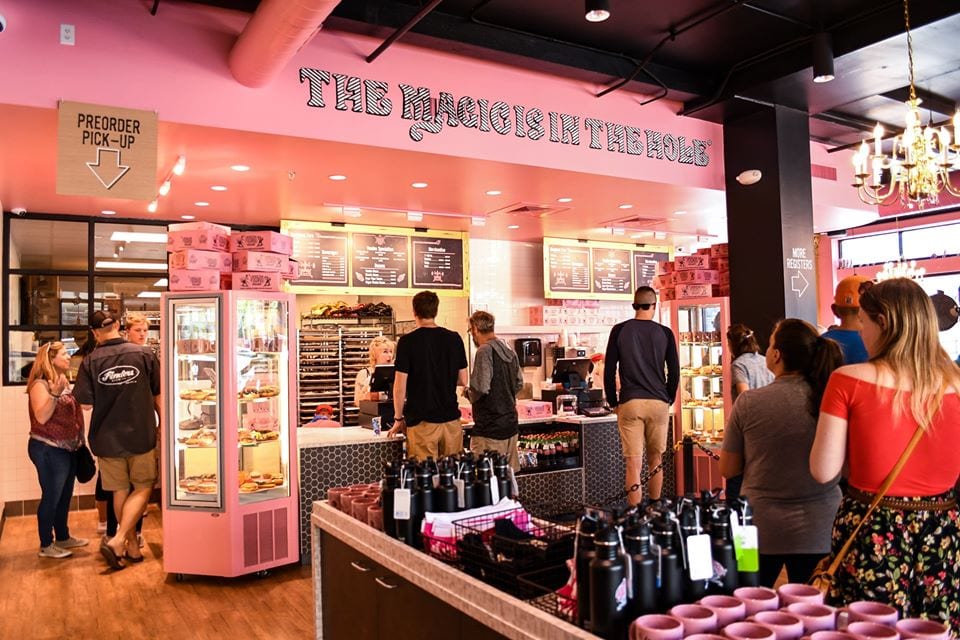 The Portland-based Voodoo Doughnut has made a home for itself here in Denver, in not just one location, but now in two locations. Eating a Voodoo donut isn't just about the donut itself, it's also about the eclectic and feminine atmosphere with its crystal chandeliers and pink walls. Known for its quirky donuts, you won't be bored with their selection.
Don't let the name doughnut house fool you though. The business also dabbles in a few side hustles including legal weddings, concerts, and Swahili lessons. It's cash only, so bring dollars unless you want to use their ATM.
The Donut House
Where: 3124 S. Parker Road, Aurora (original location)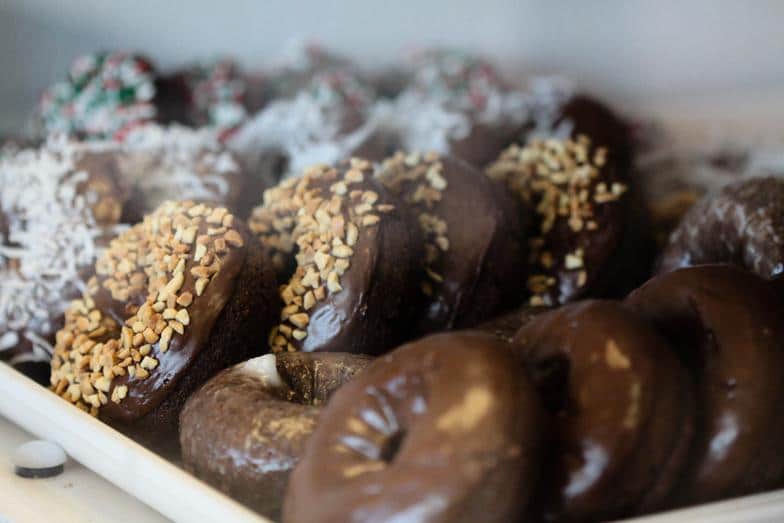 Self-proclaimed as Colorado's favorite donut shop but voted as Pop Sugar's top 50 U.S. donut shops, the family-owned Donut House has staked a claim in the donut world with nine different locations within the Denver metro area. With the opening of their original location in Aurora, The Donut House has made a name for itself with its fresh, delicious donuts and coffee.
The donut shop offer the classics like glazed and powdered donuts but also brings in a unique twist with their Almost Famous to Legends donuts that include the Fruity Spread (fresh strawberries and blueberries on a cream spread over a specially raised donut) and the Hippie Power (blueberry and mango over a special glazed donut), just to name a few.
Donut Maker
Where: 9625 E. Arapahoe Rd. Greenwood Village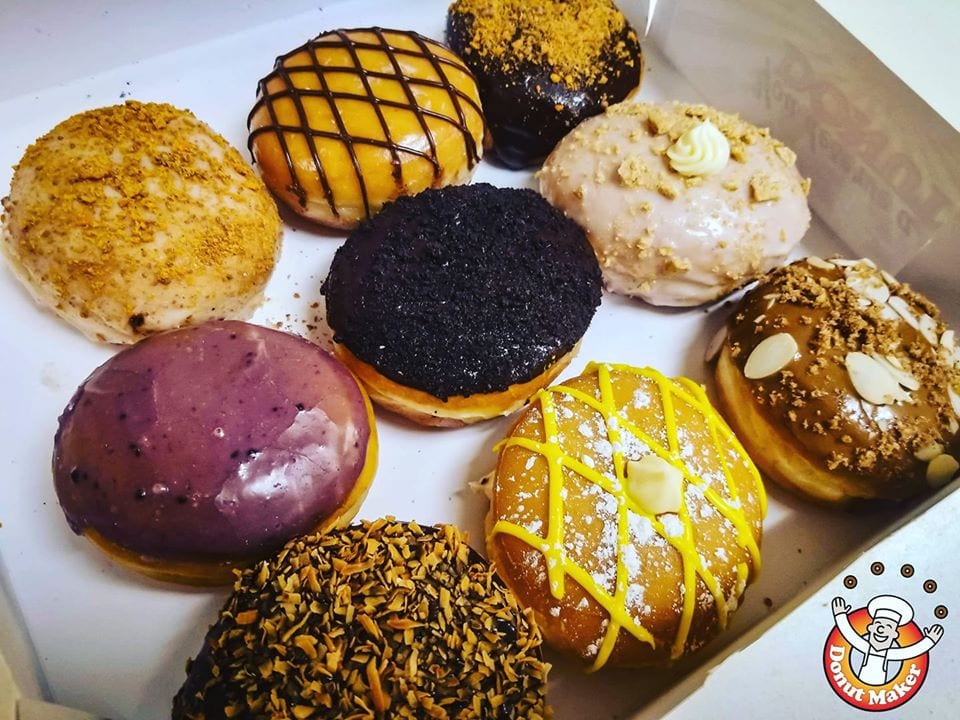 The Donut Maker, a family-owned donut shop in Greenwood Village has been churning out warm donuts as breakfast food since 1988. While served in a traditional sense, the owner puts his own spin on the classics with toppings including Fruity Pebbles, Nutella, and Oreo crumbles. But the classics are what keep people coming back for more.
Plus, beyond donuts, they offer apple fritters, cinnamon rolls, and long johns. And apart from the daily menu, it celebrates the holidays in style with holiday-themed donuts that are out of this world.
LaMar's Donuts & Coffee
Where: Several locations in Denver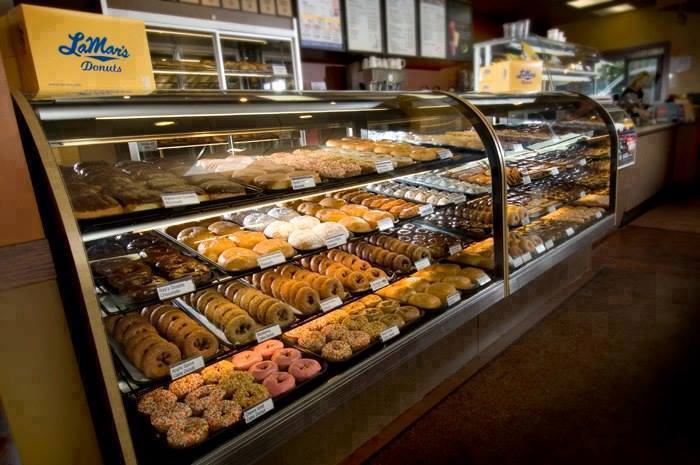 Founded in Kansas City, Missouri and is now headquartered in Denver, LaMar's Donuts & Coffee is a popular donut and coffee chain that now offers nine locations along the Front Range. Since 1960, LaMar's Donuts has been serving up hot fresh donuts every morning to early-risers and the career-driven with an extensive menu that will leave you wanting to order more than just one.
With over 75 varieties it's hard to decide on just one but always paired with a freshly roasted cup of coffee and you're off to a good start for the day.
OMG Donuts
Where: 7355 Ralston Rd., Arvada
OMG Donuts makes the list of best donut shops in the Denver metro area for its porcupine looking donut (the pinecone) that pulls apart in bite-sized chunks of sugar-cinnamon goodness that almost melts in your mouth. Choose from cake donuts, yeast donuts, and jelly-filled favorites.
Plus for those who don't like things on the sweeter side, they also offer breakfast burritos and other savory bites. Take them to go or enjoy yours in their tiny but big-in-flavor location.
Whether you like your donut with a hole in the center or not or whether you like things a bit more sweet than savory, Denver's donut shops have got you covered.