When the sun goes down, the fun keeps going on some Colorado mountains. Night skiing is available at a number of ski resorts around the state, each with varying days and hours.
Skiing after daylight hours has its advantages. Lift tickets for night skiing alone are cheaper than day skiing, slopes are less crowded and the lift lines are long gone. Disadvantages include colder, frigid weather and the possibility of icier conditions if the daytime temps were high. Most resorts will groom a portion of their slopes again in the afternoon to prepare for the night skiing session.
Where can you ski at night in Colorado?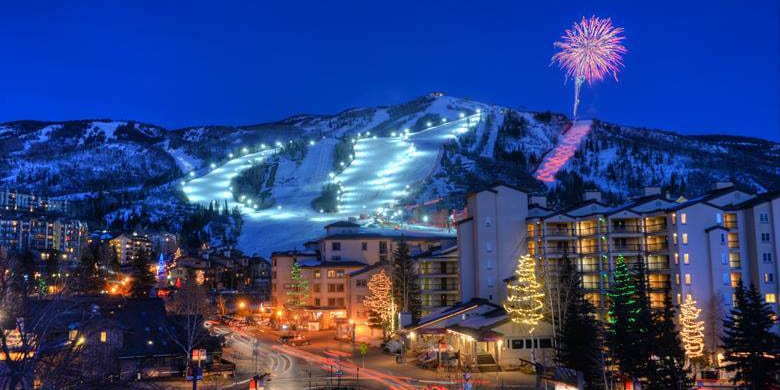 These six ski resorts in Colorado offer a unique experience of skiing under the lights. You're sure to find a mountain that suits your taste, budget and skill level. There's not many places where night skiing shines like Colorado because the stars are just brighter at this altitude!
1. Keystone Ski Resort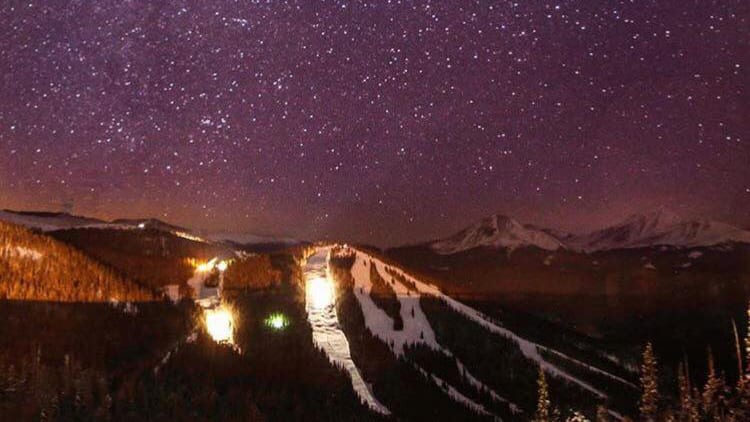 Keystone Resort's got the largest night skiing operation in Colorado, making this the go to choice for variety after hours. You can access the top of the mountain via the Gondola, which is perfect for cold alpine nights. And night skiing is included in your day pass!
After the end of the typical ski day each afternoon, the Keystone grooming team takes to the slopes and preps the runs again for that night's fun. This ensures good conditions for even those late risers. Park rats will love accessing Keystone's famous Area 51 Terrain Park all evening.
Keystone is perfect for a few evening turns to wait out the I-70 traffic and the town has plenty of restaurants for apres-ski.
2. Steamboat Ski Resort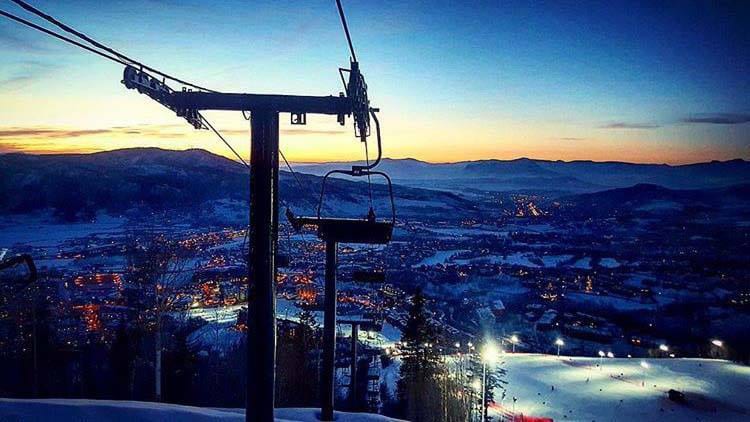 In 2015, Steamboat Ski Resort opened its slopes for after-hours skiing and has slowly expanded the number of runs. You can access the top of Christy Lift, so not even mid-mountain at Steamboat, but that still offers around a thousand feet of vertical and multiple trails to enjoy.
Night skiing is not included in your standard lift ticket, it's available as an add-on, or you can just ski at night for less than day skiing. After your evening turns head into town for a quick bite then over to Strawberry Park for a relaxing hot spring soak. For an even cheaper night skiing option in the 'Boat, head over to…
3. Howelsen Hill Ski Area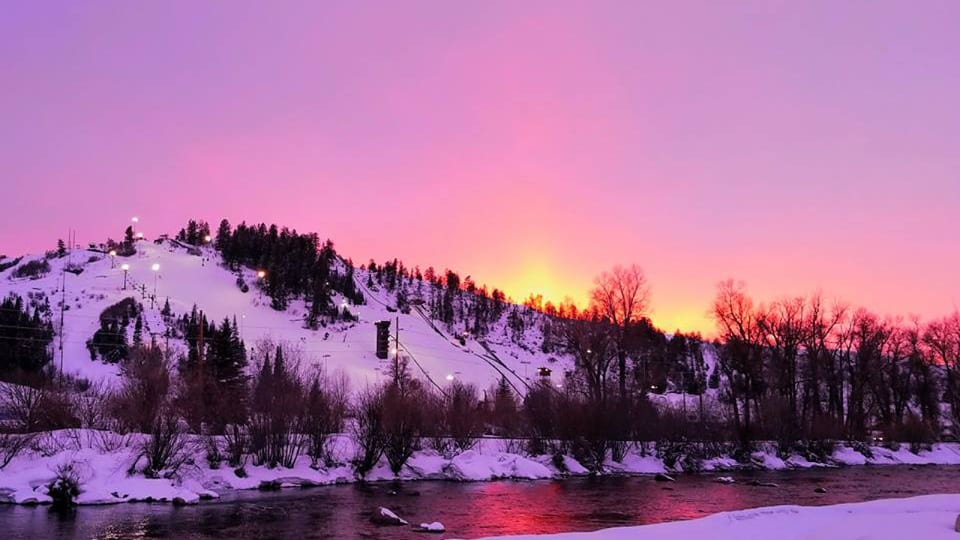 Steamboat's local city-run ski area, Howelsen Hill, is the best choice for cheap skiing in Routt County. The short but steep pitch down its face will surely get your adrenaline going, as will the lights twinkling over the Yampa Valley. You can ski under the stars from Tuesday through Friday evenings at Howelsen.
The rope tow accesses 440 feet of vertical, and the entire mountain of 15 trails is open after the sun sets. Howelsen also has indoor ice skating in the evening, as well as cross country skiing during the day.
4. Ski Hesperus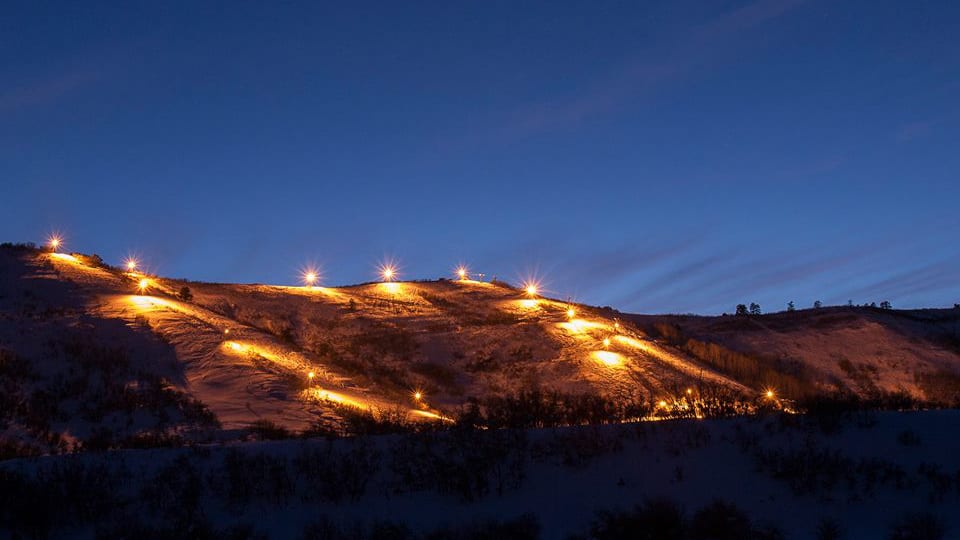 Ski Hesperus may have a shorter ski season than nearby giant Purgatory Mountain, but it operates longer each day when it's open. You can ski here on nights throughout the week. Unfortunately, this 2017/18 season, they have not been able to open due to a lack of snow.
The mountain is surprisingly diverse, offering fun, challenging terrain for all riding abilities. The 160-acre ski area provides a quick escape for the residents of La Plata and Montezuma counties. It's situated on Colorado 160, heading west out of Durango toward Mancos and Cortez.
5. Granby Ranch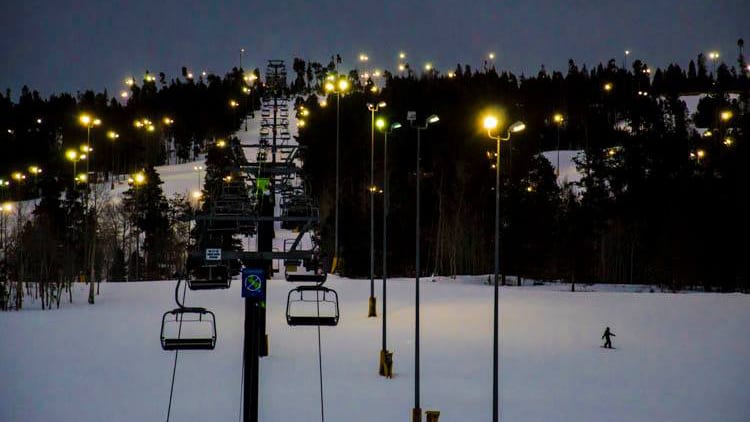 Formerly, SolVista Basin, Granby Ranch is a perfect place for night skiing with the family. It's an easy mountain for beginners and intermediates with just enough terrain to keep everyone entertained.
The resort has everything you need from rentals and restaurants to affordable tickets and western hospitality. The town of Granby is quaint and nearby there is the Hot Sulphur Springs Resort to cap of your ski night.
6. Echo Mountain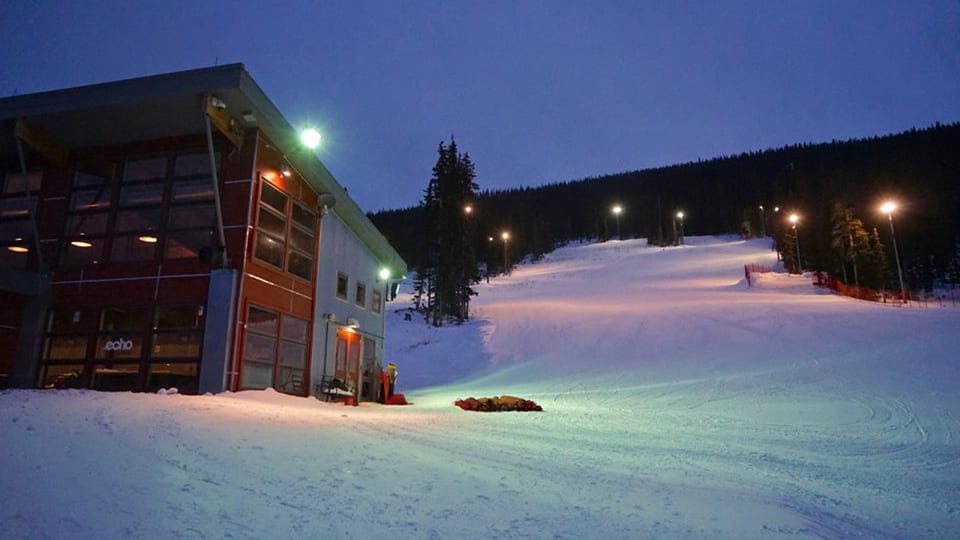 Echo is Colorado's closest, and probably most unknown, Front Range ski resort. It has quite a history, formerly called Squaw Pass Ski Area, then it closed and opened as Echo, then ran as a private Front Range Ski Club for a few years, and is now back open to the public as Echo Mountain Resort.
Night skiing is available from Tuesday to Saturday until 9 pm. Echo offers unique views of the Front Range and the closest town Idaho Springs. It caters to skiers and riders of all levels, with plenty of terrain park features for the enthusiast.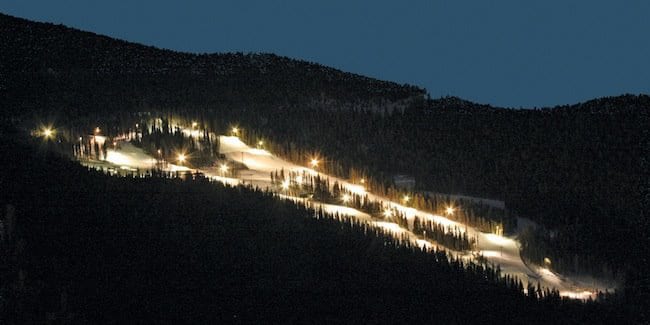 On your next Colorado ski vacation, try skiing at a resort after the sun goes down for a truly unique experience. And if you're looking for other fun, nighttime activities, try these:
Have a terrific time after dark this winter in Colorado!