These smaller Colorado ski areas are seldom spoken of outside their local mountain towns. They're tiny hills funded by local government, donations, and ticket sales. Their chairlifts are relics, their atmosphere is mellow and the times are fun.
Skiing, the way it used to be – Lake City Ski Hill
Most of these smaller ski areas open in December sometime, if at all, though some may be bumping chairlifts or assisting Poma bars by November. Ski seasons typically wrap up between by late February to early April depending on the area and weather.
Most of these resorts only open for the season if there is enough natural snow to form a base. Unfortunately, in less snowy years, some local ski areas don't open at all. Gunnison's Cranor Hill, for instance, opens an average of once in three years. Call ahead to confirm that the ski area is operating this season.
Small Municipal Ski Resorts in Colorado
Municipally-managed ski areas like these are perfect for families and beginner skiers because they offer can't-beat ticket pricing and a hill without renegades ripping around (aka a good learning environment). But even as a pro you could find a challenge here. Some local hills offer a steep pitch, those that don't, just strap on the opposing skill set, i.e. if you're a snowboarder try skiing.
Like any business, in a marketplace, these resorts have had to adapt. Some operate solely on weekends, while others keep daily skiing hours. Other towns (with a bit more resources) have installed high-powered stadium lights and continue the party after the standard workday.
Without these tactics and your support, they fade into Colorado's lost ski areas. Many of these resorts operate more as a local public service and lose money each season.
1. Chapman Hill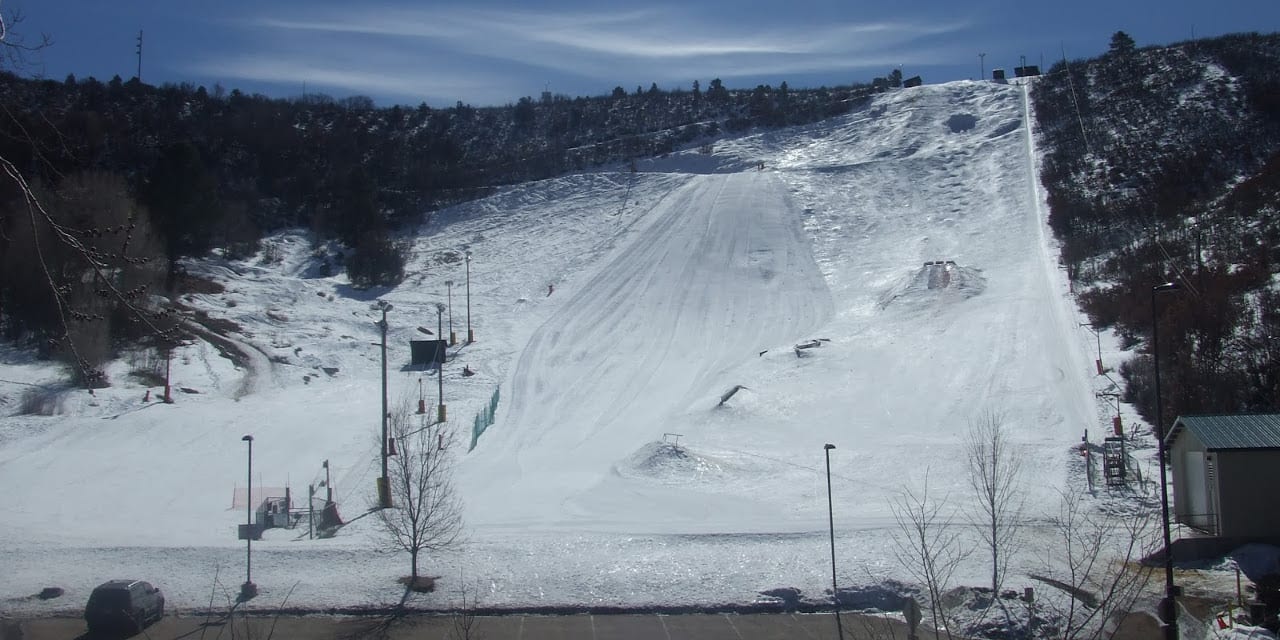 Chapman Hill boasts a steep pitch and easy access minutes from downtown Durango. The resort opens when there's stuff, usually December, and closes when there's not, usually March.
In December when the weather's cold enough Chapman will make snow to build up a base. Once open, the hours are weekend evenings from 3 to 7:30 pm and weekdays from 11 am to 5 pm. There are two rope tows to get you up the hill, as well as a tiny terrain park to keep the variety. Ski and snowboard lessons are offered too.
In addition to skiing, there's a covered indoor ice skating rink, open throughout the winter. It turns to roller skating after the season. The Ice Rink has food and drink concessions available.
500 Florida Rd, Durango | 970-375-7395 | durangogov.org/544/Ski-Area
2. Cranor Hill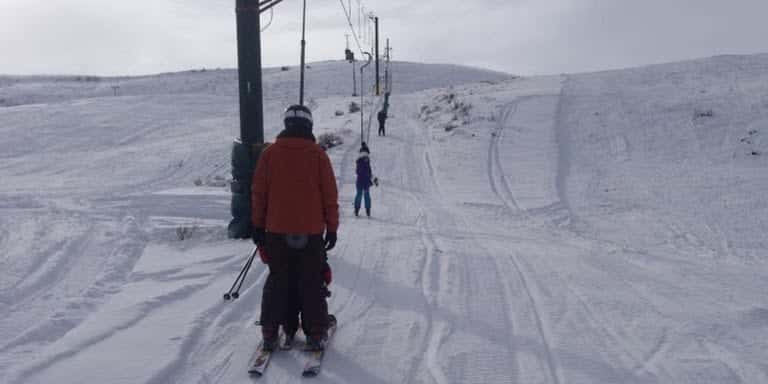 Since 1962, Cranor Hill has been delighting the families of Gunnison County with an affordable ski area that's easy to learn on. On average it opens one in three seasons because it relies on natural coverage. It needs about 16 inches of the base to open and by mid-January if nothing, they call it a wrap.
One Poma Lift serves the four runs over 45 acres at this Gunnison ski area. A vertical of 305 feet is enough for those learning their turns. A cozy ski lodge sells tickets, food, and drinks, however, it's the resort still operates at a loss each open season.
Co Rd 10, Gunnison | 970-641-4655 | 
3. Lake City Ski Hill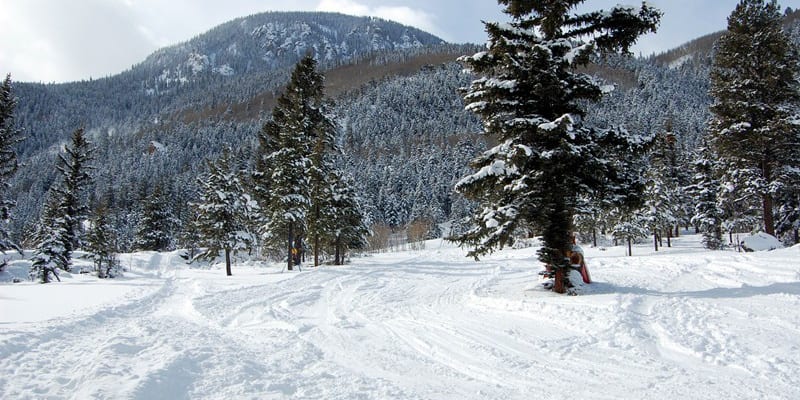 Lake City Ski Hill has one of the funniest and truest opening lines I've come across on a website in some time:
Schuss…schuss…schuss…At other ski areas, that is the sound of money being sucked from your wallet…
This Hinsdale County, family favorite feeds a ski need for those tucked away in one of the most remote parts of the Colorado Rockies. It features one Poma lift that was moved from A Basin in 1966, making it the oldest operating ski lift in the state. Once at the top of the locals' hill, you can access six runs and a terrain park.
The ski area provides a limited amount of free equipment to borrow, ensuring everyone is able to have downhill winter fun in Lake City. There's a small warming hut and concessions shack. Though relatively unknown to most Colorado residents, Lake City is a true year-round gem and a winter wonderland for snowmobiling.
4. Lee's Ski Hill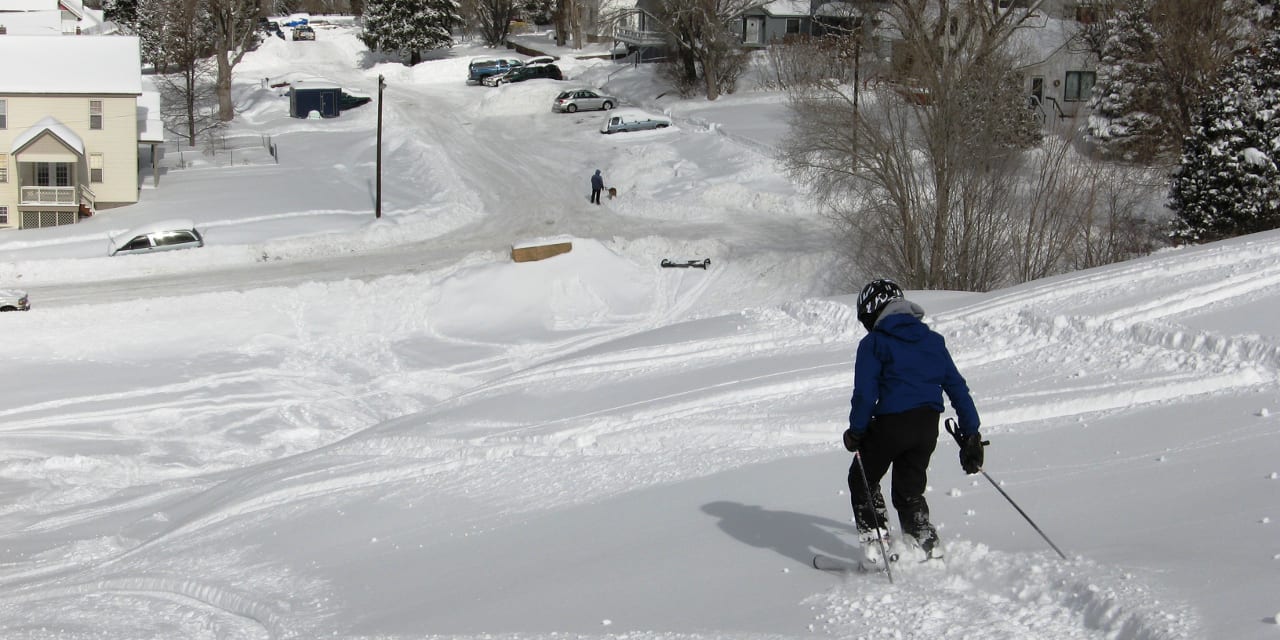 The "Little Switzerland America" attracts winter travelers from all over for its epic hot springs and ice climbing park. So while you're in town enjoying these festivities, head on over to the local Lee's Ski Hill, from noon to 5 on weekends, or 3:30 to 5 on weekdays.
It's small, but definitely one of the gems of Colorado skiing!
One classic rope tow grants you 75 feet of vertical ski bliss. If you're lucky enough to come on a powder day, frequent in the San Juan's, you'll be in for a fluffy treat. This Ouray resort generally opens just before Christmas and runs to late February or the middle of March, depending on snowfall.
475-499 3rd Ave, Ouray | 970-325-7065 | cityofouray.com/…
5. Kendall Mountain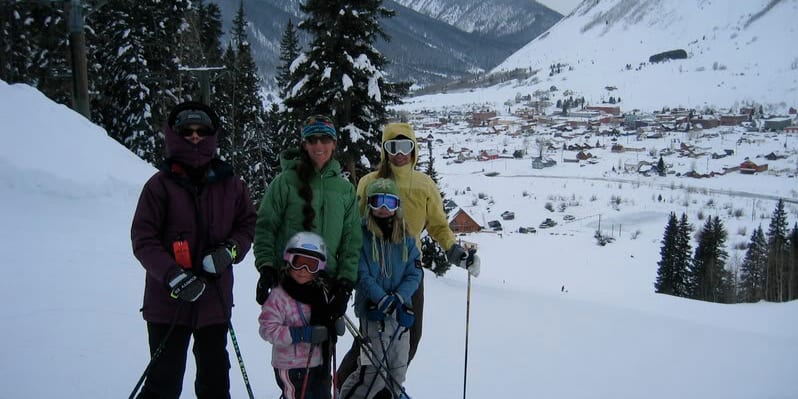 Mention Silverton, and most Colorado skiers know of its epic, expert-only slopes at Silverton Mountain. The other side of skiers in San Juan County, head to their locals' hill, Kendall Mountain. It offers the perfect mix of groomed trails and cheap lift tickets.
There's no rope tow at Kendall, it boasts a double chair lift to access its 240 of vertical. Four trails are groomed and there are multiple tree runs and a terrain park. Concessions are available anytime the mountain's open, ideally from December 1st to April 1st. Kendall is a winter wonderland of recreation, featuring free outdoor ice skating, a sledding hill, and Nordic trails around the town.
1 Kendall Pl, Silverton | 970-387-5522 | skikendall.com
6. Howelsen Hill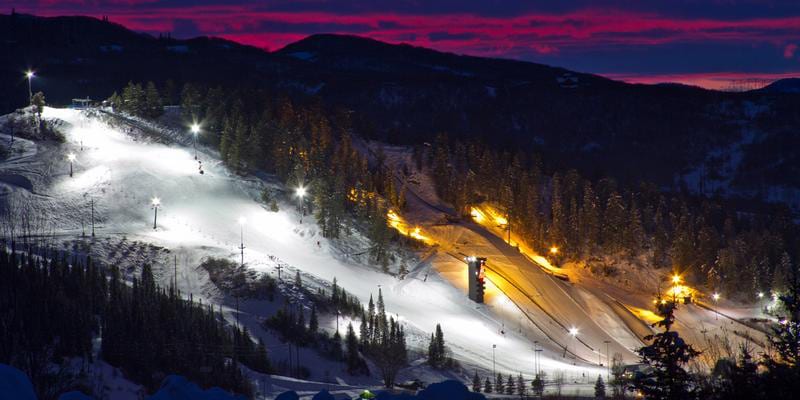 Carl Howelsen, "The Flying Norseman" and Father of Skiing in Colorado, would surely be proud of what Howelsen Hill has become. Located in downtown Steamboat Springs, it's one of the larger city-run ski areas, with 440 feet of vertical and night skiing to boot.
The area is known for its eye-catching Olympic ski jumps, which can be seen clearly from downtown. The jumps, steep pitch, and terrain park train aspiring winter athletes for glory. In fact, Steamboat may be America's most Olympic town, home to the most Olympians in North America. In addition to downhill skiing, Howelsen showcases a full Nordic Center, and year-round indoor ice rink.
Howelsen Pkwy, Steamboat Springs | 970-879-8499 | steamboatsprings.net/…
Have a terrific day at one of these historic, local ski areas, and thanks for supporting Colorado's small towns.