Cranor Hill Ski Area opened in 1962 and is still operating most seasons in Gunnison. There are four runs and one Poma lift. The season runs from January to March, Friday to Sunday only.
Support this local ski gem if you'll be passing through Gunnison County, perhaps while on your way to Crested Butte.
Terrain
The vertical drop is 305 feet on 45 acres. Cranor relies on natural coverage and unfortunately they open an average of one in three years. By mid-January if they do not have enough snow they call it a season. Roughly 16 inches of snow on the ground is what it takes to open.
The area was started by local businessmen in the early 1960's. They took out a loan to buy the lift and place on land that was donated by a local rancher. The corporation had similar snow issues and was unable to open and therefore unable to pay the loan. They offered it to the City sometime in the late 1960's.
Village
There is an old school lodge with concessions and ticket sales. The same poma F 12 single platter pull is still in operation although it is more difficult to find parts. We have a 1972 snow cat to pack the hill. We operate at approximately a $15,000 loss each season we open. Our goal is to pay for the employee wages and concession items and the City supplements the loss out of general fund reserves.
Details
Address: County Rd 10, Gunnison
Phone: 970-641-4655
Season: Dec-Mar, depending on conditions
Website: gunnisonco.gov/…
Popular Posts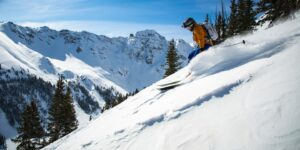 Southern Colorado's Dozen Secluded Ski Areas – Colorado conjures up images of sky high mountains and wide open ski slopes. Sometimes though you see resorts that are, shall we say, packed to the gills with people and lift lines that stretch all the way to your…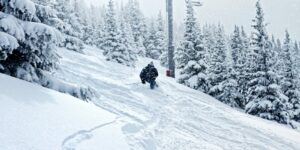 Ultimate Guide to the 32 Ski Resorts in Colorado – Colorado is jam packed full of epic ski resorts in nearly all corners of the Rockies. Depending on how each season kicks off, Colorado can have as many as 32 outdoor ski areas operating at its peak. The Rocky…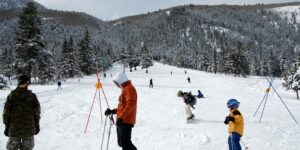 Colorado's 6 City Run Ski Areas – These smaller Colorado ski areas are seldom spoke of outside their local mountain towns. They're tiny hills funded from local government, donations and ticket sales. Their chairlifts are relics, their atmosphere is mellow and the…