Snow tubing is a fun activity for all ages and makes a perfect break from the ski slopes. Tubing hills are available near most major Colorado resort towns. Many tubing hills have a size requirement, usually 36 inches tall.
Snow Tubing Hills in Colorado
The tubing season tends to mirror the ski season, running from around late November through March. Keystone Ski Resort actually offers real snow tubing in the summer, thanks to their high elevation and snowmaking capabilities.
Sledding Hills in Colorado
Grab the toboggan, saucer or tube and hit the hill. Most major ski towns will have a hill that locals use to sled. Anywhere that's open to public use with a decent incline would probably make a suitable sledding hill. Always ride with a friend and dress warmly.
Featured Snow Tubing
Guide to Snow Tubing in Colorado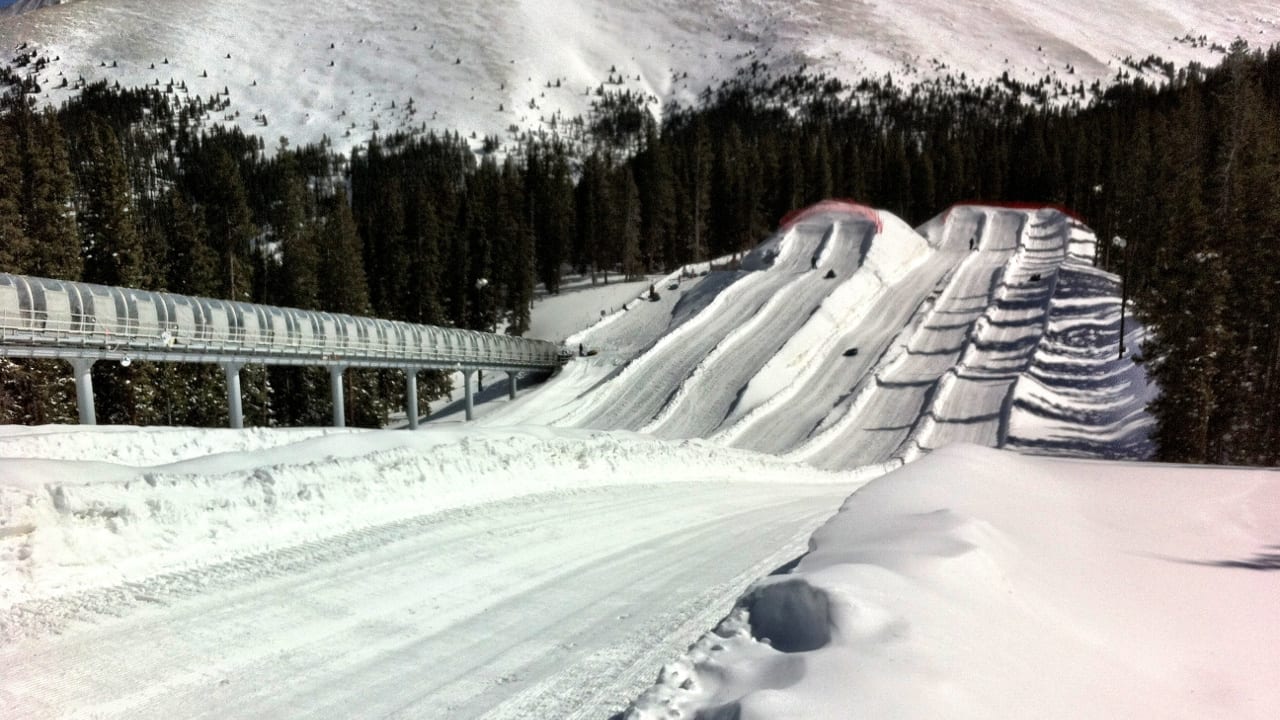 Tubing combines the best of sledding without having to hike up the hill. It's available both day and night throughout the Rockies. Remember to dress warmly and go big.
You can enjoy a day on the slopes and still have the energy to tube for a couple hours. It's usually a lot cheaper than a ski lift ticket too! Most of the tubing hills are listed above, but some aren't yet. There's also a tubing hill with hourly sessions at Hesperus in Durango.
Chances are high whichever way you're heading in Colorado, there'll be tubing nearby. Mostly all the popular resort towns feature one. Many areas boast multiple tubing hills to choose from.
Where to go snow tubing
Summit County is full of options. Keystone has a steep pitch, night tubing and even summer tubing! Copper Mountain and Frisco Adventure Park both are family favorites for tubing and hot cocoa
(affiliate link). Or head down to Eagle County and tube Vail Adventure Park or Beaver Creek.
Steamboat Springs offers one tubing hill at Saddleback Ranch. Fraser is another town with two options: Fraser Tubing Hill and the Colorado Adventure Park.
What to wear tubing
Dress like you would for a day on the ski slopes.
Snow Pants and Jacket
Waterproof Boots
Sunglasses/Goggles
Waterproof Gloves
Dress in Layers
Latest in Snow Tubing
Related Activities
Come winter, alpine lakes freeze over and many offer ice skating. Most major resorts have an ice rink in town. Most snow tubing is located close to epic skiing and snowboarding.