There are currently forty two Colorado state parks open to the public. They offer a variety of recreation and most are open year round. Read our state parks blog.
Guide to State Parks in Colorado
The state parks help preserve and showcase a variety of lands and features throughout Colorado. They contain a mix of ecosystems, wildlife and natural landmarks.
Scenery includes everything from mountain hills and valleys to plains and desert tundra. Each park is well developed, but still provides plenty of natural wilderness. And since there are over forty parks it's usually easy to find a nice one close by.
All state parks charge a daily entrance fee for vehicles ($7-$9), otherwise an Annual State Parks Pass is available for $70, which is good for all the parks. It can be purchased whenever and is good for twelve months, from the month when purchased. The entrance fee is generally waived for people walking or biking in.
Recreation in State Parks
Camping is permitted at many of the parks, almost always for a fee. Most offer electric hook-ups and space for an RV. Fishing is common at a number of the parks, as well as biking, boating, hiking and picnicking. A variety of winter recreation is usually allowed like snowshoeing and cross county skiing. Other activities sometimes available are birding, horseback riding, hunting and swimming.
Each state park is a unique gem. You can be mesmerized by a waterfall and go caving at Rifle Falls. Red rocks similar to Garden of the Gods can be witnessed at Roxborough Park. Explore the largest state park at State Forest in Walden, whose 71,000 acres of wilderness feel similar to Colorado's vast national forests.
The majority of state parks are pet friendly. Two of them in the Denver Metro have a 100+ acre off-leash dog area: Chatfield and Cherry Creek. Free roaming dogs can play in a stream at Cherry Creek and a couple of ponds at Chatfield.
What to bring
​Sunscreen, sunglasses and hat – year round.
Jacket and pants – it can get chilly at night.
Bug spray – if summer and by the water, best off with long pants and shirt.
Camera – it's going to be scenic.
Water and snacks – many of the parks do not offer food and not all of them water.
Cash – to pay entrance/camping fee if after hours.
There are also many state wildlife areas, which are open to those with a valid fishing or hunting license. These can hold camping as well.
Featured state parks blog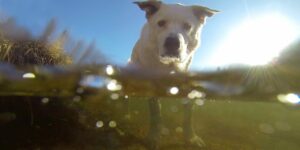 Taking Colorado by Four Paws (and a Leash) – The bountiful beauties of this awe-inspiring state were practically made to be explored with a dog bounding along by your side. Rover.com even named Denver the most dog-friendly city in America…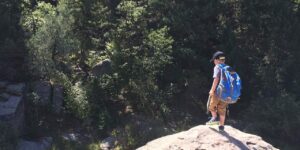 Get Down In The Canyon At Castlewood Canyon State Park – When people come to visit Colorado, they immediately head for the Rockies or spend their days scouring Denver for locally sourced delicacies that just can't be found in other cities across the…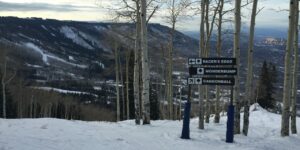 Staying at Vega and Playing at Powdernhorn – Powderhorn seems almost hidden on Colorado's Western Slope, in the tiny town of Mesa. This adds to the allure and beauty of the place. It's a laid-back locals' mountain that offers up some of the…
Some state park related activities
Many hidden gems can be found within local and national lands.