Thanks to great snow, Colorado has many great lakes, lots of which allow boating. Some locations like the Dillon Reservoir have rental boats. If you're looking for more adrenaline filled floats, then go river tubing or whitewater rafting. Read our boating blog.
Boat Lakes and Rentals in Colorado
Most of the boatable lakes are owned by city, state or the federal government. Please explore these sections for boat-friendly lakes. Sometimes boat rentals are available at a marina.
Colorado City Parks Boating
Often local city and county parks have a lake that's open to boating, whether it's only for non-motorized craft, or all motorized boats. City parks such as Bear Creek, Horsetooth Reservoir and Sloans Lake allow full motor boat use during the season.
Colorado State Parks Boating
Our of forty-two state parks, thirty-two of them permit boating of some kind, from whitewater rafts to jets skis. The majority of these lakes allow gas powered boats, especially the larger ones. A few only permit only electric motors, wakeless boating or non-motorized crafts.
Colorado Federal Lands Boating
Guide to Boating in Colorado
Whether you own a boat or not, sailing on Colorado's pristine waters is easy to do. From the Colorado's eastern plains to the highest alpine lakes, you'll find what you're looking for in the Centennial State.
The primary boating season occurs between May and October, when the warm weather makes for perfect conditions. The further you head south or go down in elevation the longer the boating season lasts.
Boat Lakes and Rentals
Boating can be found year round in places like Navajo Lake, which runs south into New Mexico for the majority of the lake. Grand Lake is another very popular destination, considered the "Great Lakes of Colorado" because of the five neighboring lakes.
Boats can be rented at most major lakes and marinas. Daily and multi-day rentals are available in everything from wakeless canoes and row boats, to pontoon and high powered speed boats.
Learn more about boating regulations from the Colorado State and Wildlife.
Popular Posts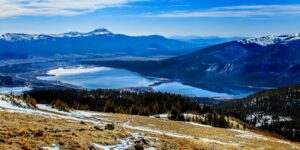 21 Can't Miss Colorado Lakes and Reservoirs – When most people think about nature in Colorado, their minds usually conjure vast mountain landscapes. Sure, the Centennial State is unrivaled in America when it comes to containing an astounding number…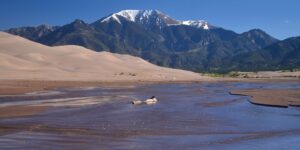 Colorado's Best Beaches – It's true, Colorado is what people call a land-locked state, but if you look inside its borders you will find many lakes and reservoirs with miles of shoreline to enjoy. So, cool off this summer and discover some of Colorado's best beaches…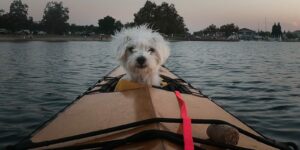 How To Kayak With Your Dog This Season – Can you go kayaking with your dog? Most likely yes! It really depends on whether your dog is ready yet for life on the water. Luckily, like sitting, staying and rolling over, most dogs can be trained to love kayaking safely with…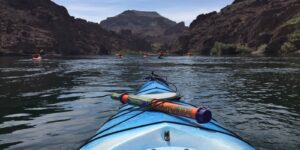 Kayaking the Upper and Lower Colorado River – The Colorado River is one of the most coveted waterways for kayaking and other human-powered watercraft. It's also a lifeline for millions of Americans and Mexicans. It begins high in the Rocky Mountains of…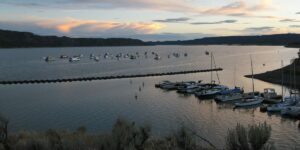 Boating on 6 of Colorado's Biggest Lakes – Have you ever taken the pleasure to do some quality trout fishing in any of those mesmerizing lakes in Colorado? Just imagine renting a cool boat with a trolling motor boat and some trendy fishing gear, along with…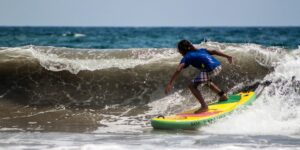 3 Colorado SUP Companies Making Waves in the Inflatable Paddle Board World – Paddleboarding has seen a massive increase in popularity over the past few years and it's easy to see why. Sitting down and casually paddling across the water…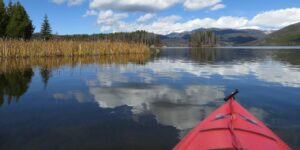 11 Best Places to Kayak in Colorado – While Colorado is best known for its mountains, there are plenty of beautiful lakes and rivers where you can go kayaking. If you're looking for more than just views, and also a little excitement, then you'll be able to find that in the…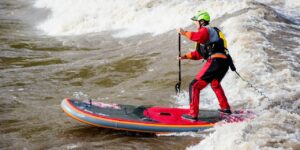 7 Fun Places to Stand Up Paddleboat – Stand Up Paddle-boarding is becoming an increasingly popular water based activity, especially in coastal areas. But you needn't move to California, bleach your teeth and boast a bikini tan-line to enjoy paddle-boarding…
Related Activities
Fishing and boating go well together. Find some good spots to go fishing, or perhaps whitewater rafting.