Five miles east of Rangely, Colorado, the massive 335-surface-acre Kenney Reservoir offers many recreational opportunities in Rio Blanco County. The reservoir can be easily accessed from State Highway 64 and holds approximately 13,800 acre-feet of water.
History
The Kenney Reservoir was created in 1983 with the construction of the Taylor Draw Dam. This dam was originally created to combat flooding in the area and now is also home to a hydroelectric power plant, which supplies approximately 30% of Rangely's electricity demand.

The reservoir was constructed using local tax dollars by the Rio Blanco Water Conservancy District, which continues to maintain the dam and recreational facilities.
Activities
With no day-use fee, visitors can freely access the Kenney Reservoir from April until November each year.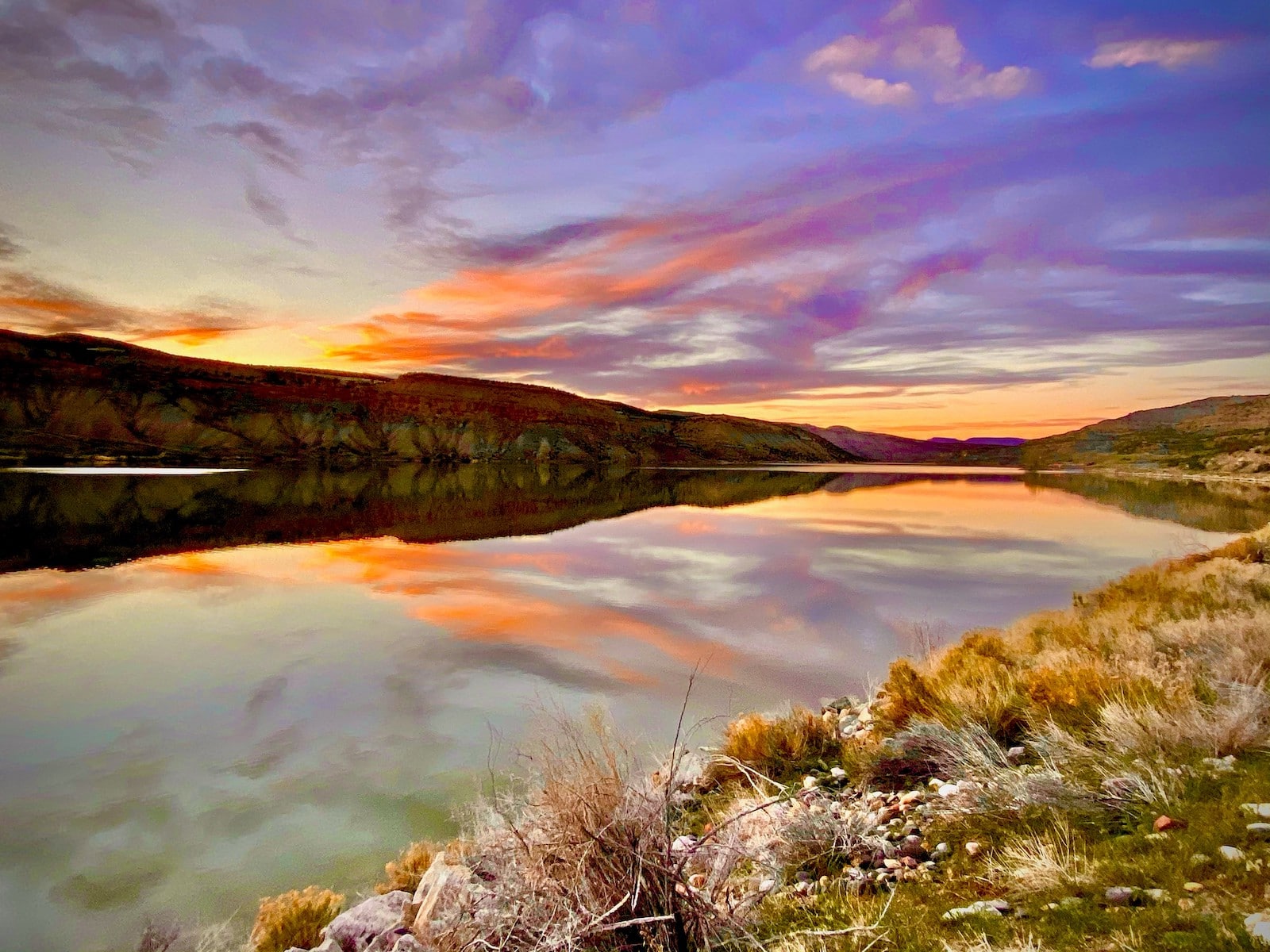 Birding & Wildlife Viewing: Kenney Reservoir offers a large variety of waterfowl and shorebirds including ducks, grebes, loons, terns, gulls, osprey, eagles, heron, and more. Beyond this, visitors should keep an eye out for beavers, elk, and mule deer around the massive shoreline.
Boating: Boating of all kinds is permitted on Kenney Reservoir including motorized, non-motorized, sailboats, waterskis, and more. A boating fee is required.
Local residents have a discounted boating rate, but camping fees are equally low across the board for outdoor enthusiasts traveling from all areas. Annual boating permits can also be purchased from the water district's office near the Rangely Airport.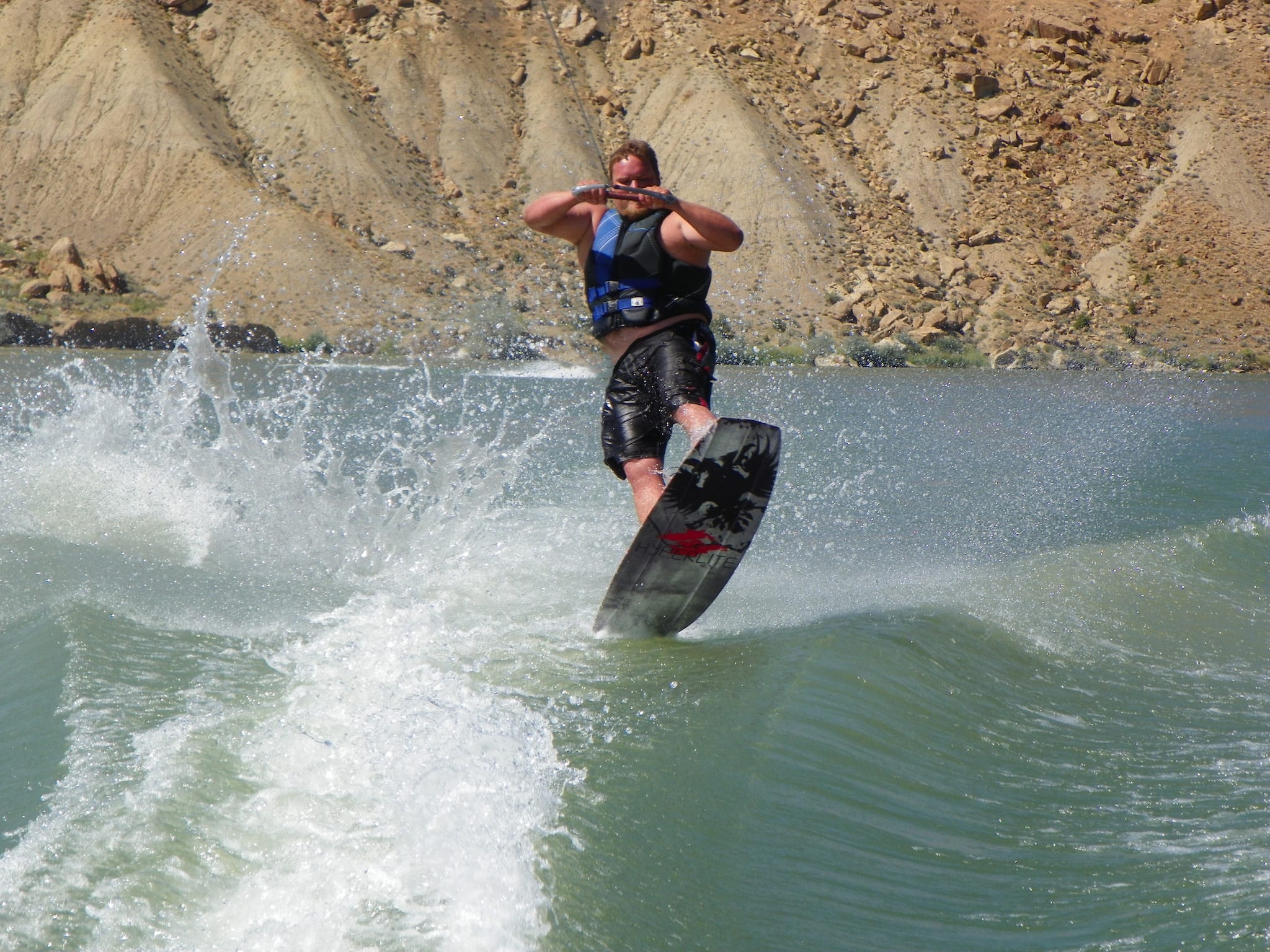 Camping: Ample campsites can be utilized by tents, RVs, or other self-contained camping vehicles along the shores of the Kenney Reservoir. Camping requires a small fee, but visitors can access the facilities' bathrooms, potable water, fire pits, and picnic tables.
Read about the camping near Rangely and Dinosaur.
Fishing: Licensed anglers can fish in the Kenney Reservoir from their boat or from along the handicap-accessible fishing dock. Each year, the lake is stocked with rainbow trout, and native catfish, crappie, and other trout species are often caught.
Picnicking: There are large shaded picnic areas that are free to use and enjoy. There are large grassy and sand areas for kids to play in and even horseshoe pits located onsite. Restrooms and trash services are also provided.
Swimming: The Kenney Reservoir has two designated swimming areas, one near the marina and the other adjacent to the campground.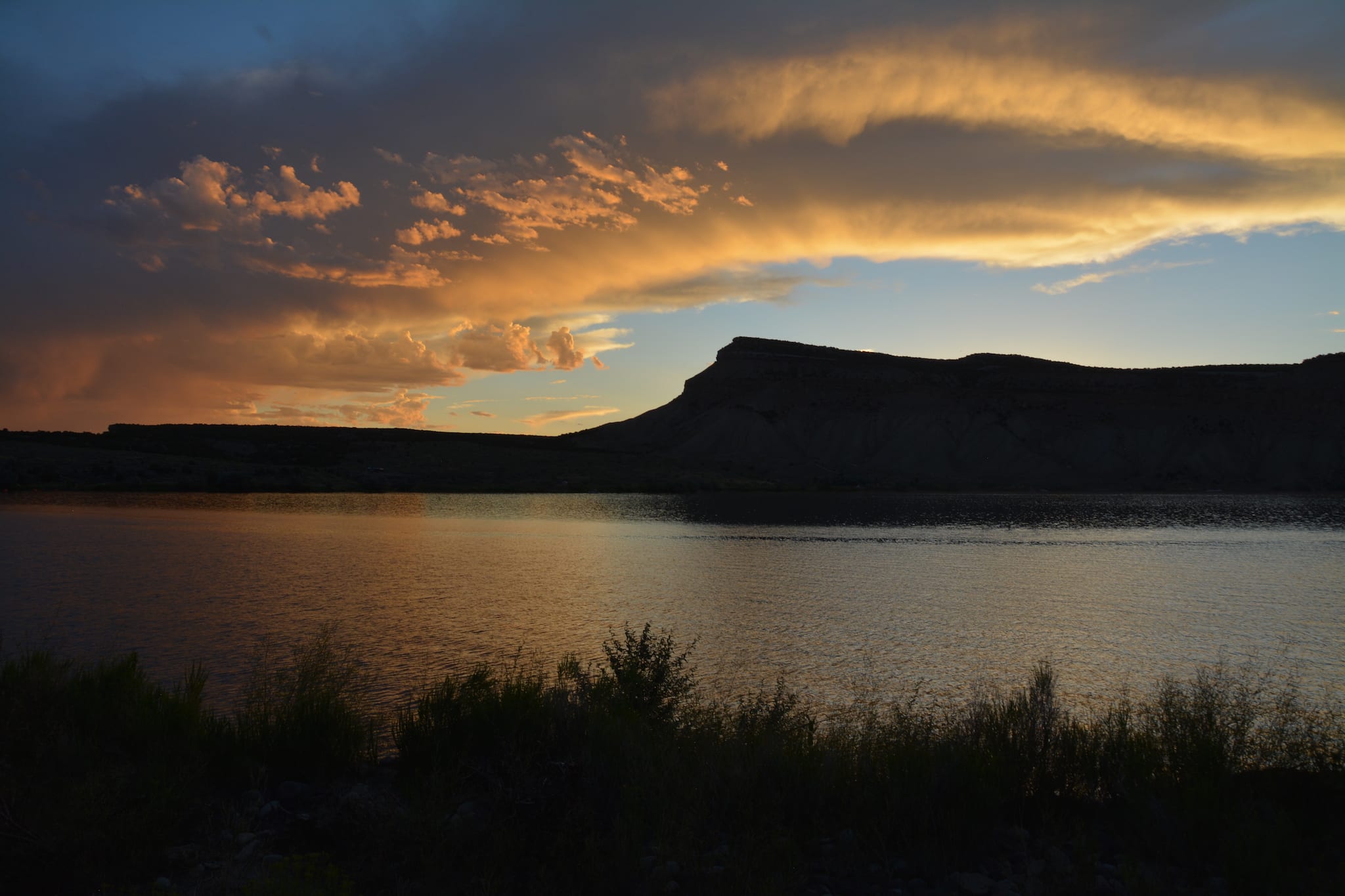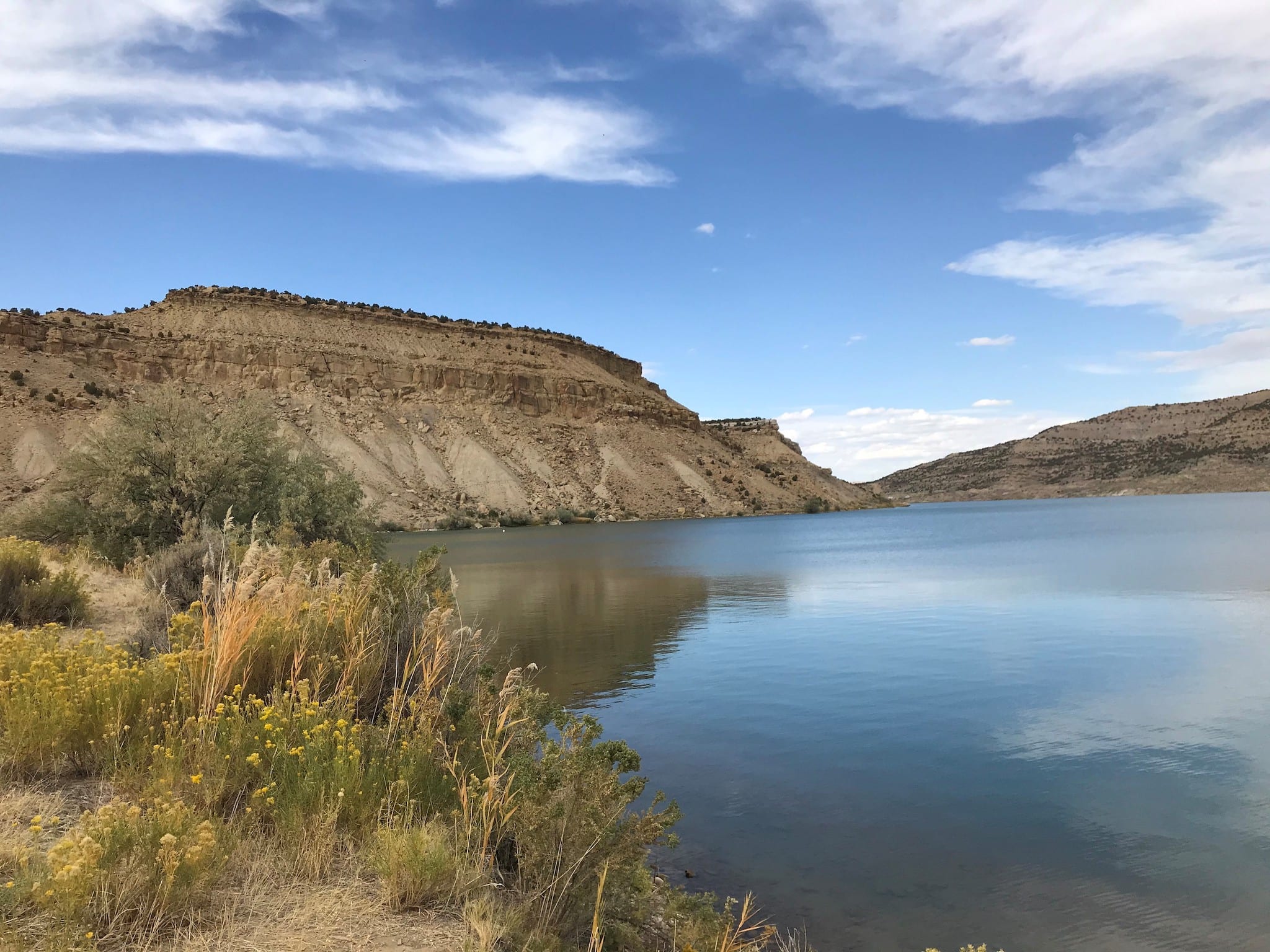 Details
Address: Kenney Reservoir, State Highway 64, Rangely, CO 81648
Phone: 970-675-5055
Season: Early April to November (snowmelt to freeze)
Hours: 24/7
Fees: Boating | Camping
Maps: Topo Map
Campground Reservations: Call the Rio Blanco Water Conservancy District
Website: rangelychamber.com…
Latest in Kenney Reservoir