Electra Lake is a private, man-made reservoir located roughly 23 miles north of Durango in La Plata County, Colorado. At capacity, Electra Lake's surface is roughly 1,100 acres. Each year, public access to Electra Lake typically opens on the Saturday prior to Labor Day.
The area remains open for day use recreation until October 31st and visitors are required to pay a fee at the gate. Additional fees are applied for permission to boat or fish in Electra Lake. The reservoir is fed from the Animas River and is surrounded by picturesque San Juan National Forest land.
History
In 1902, the original Electra Lake Dam (also known as Cascade #2 or Terminal Dam) was constructed to create the 1.3 square mile Electra Lake. The reservoir was named after Electra, a popular character from Greek mythology, and the dam was rebuilt in 1980.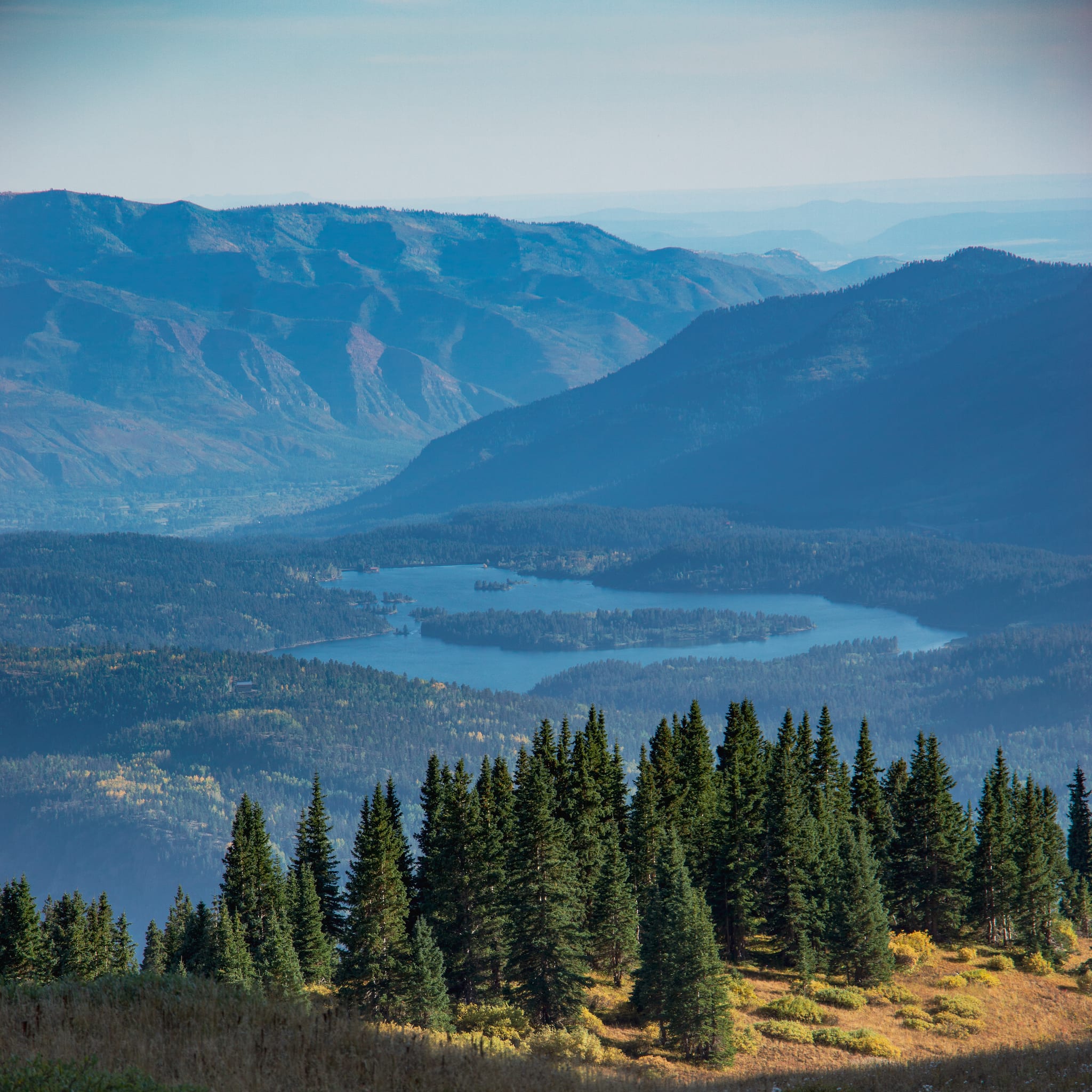 Alongside the lake, the Tacoma Hydro Generating Station was built 18 miles away, next to the Durango and Silverton Narrow Gauge Railroad in the Animas River Canyon. Water from Electra Lake is transported via an open wood flume, one of only two still remaining in the United States.
Today, Electra Lake, the dam, and the hydroelectric facilities are owned and operated by Xcel Energy. The recreational facilities, gate, and marina are operated by the Electra Sporting Club. In 2020 and 2021, repairs to the main flow line of Electra Lake significantly lowered water levels, temporarily disabling recreational access.
Activities
Upon entry, Electra Lake visitors are required to sign a waiver. There is a small seasonal restaurant located on the south end of Electra Lake, near the dam, and parking facilities with restrooms are available in a few locations. All visitors must exit the property prior to when the gates are scheduled to close for the evening.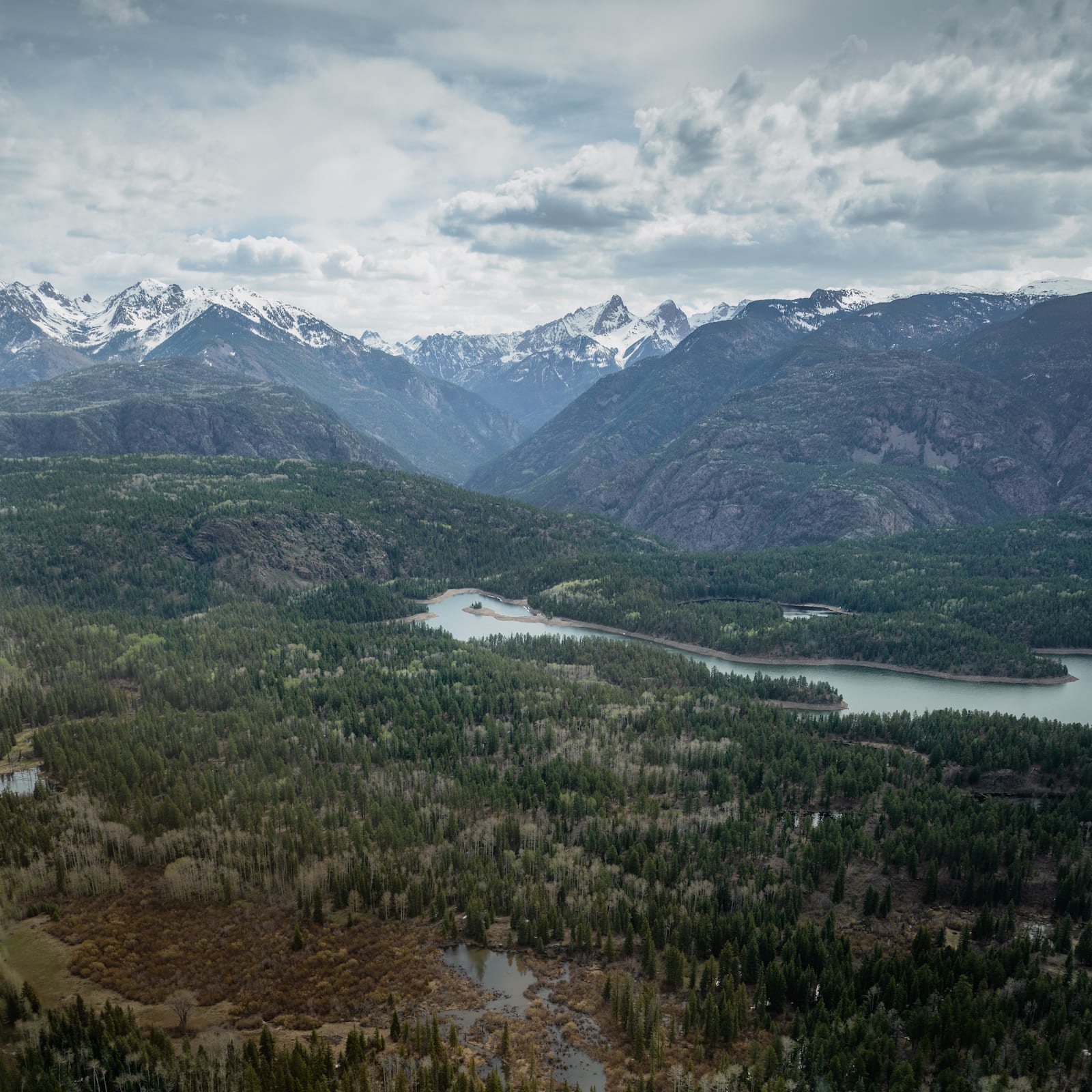 Boating: Boating is permitted on Electra Lake and all watercraft must undergo an inspection from the Electra Lake staff. Sanitization may be necessary to protect local watersheds against invasive species.
A boat ramp is located at the Nunn/Mears parking area on the southwest shore of the reservoir and the water is popular for kayaks and canoes as well as electric and gas motorboats. All boats must obey the 40 mph speed limit and water skiing is only permitted in the designated area south of the large island. Jet skis, wake boats, and houseboats are not permitted.
Camping: There are no opportunities for camping in the Electra Lake recreation area. Nearby, the Haviland Lake Campground is marinated by the National Forest Service, just south of Electra Lake.
Fishing: Electra Lake is privately owned, so visitors do not need to worry about acquiring a state fishing license. Instead, an Electra Lake fishing pass can be purchased at the gate upon arrival for all parties 13 years or older. Fishing licenses are limited, but anglers arriving late can call ahead to secure a spot.
Electra Lake is typically well-stocked with a variety of trout including rainbow and brook. All gear may be inspected upon arrival at Electra Lake and fishing is only permitted from boats or designated shore areas. Live bait is not permitted and fish must be cleaned at the designated station or else at home.
Hiking: A public hiking trail is available around Electra Lake for visitors to explore the scenic area on foot.
Picnicking: Picnic tables with grills, restrooms, and trash receptacles are available near the boat ramp. Fires are not permitted and all pets must be kept on a leash.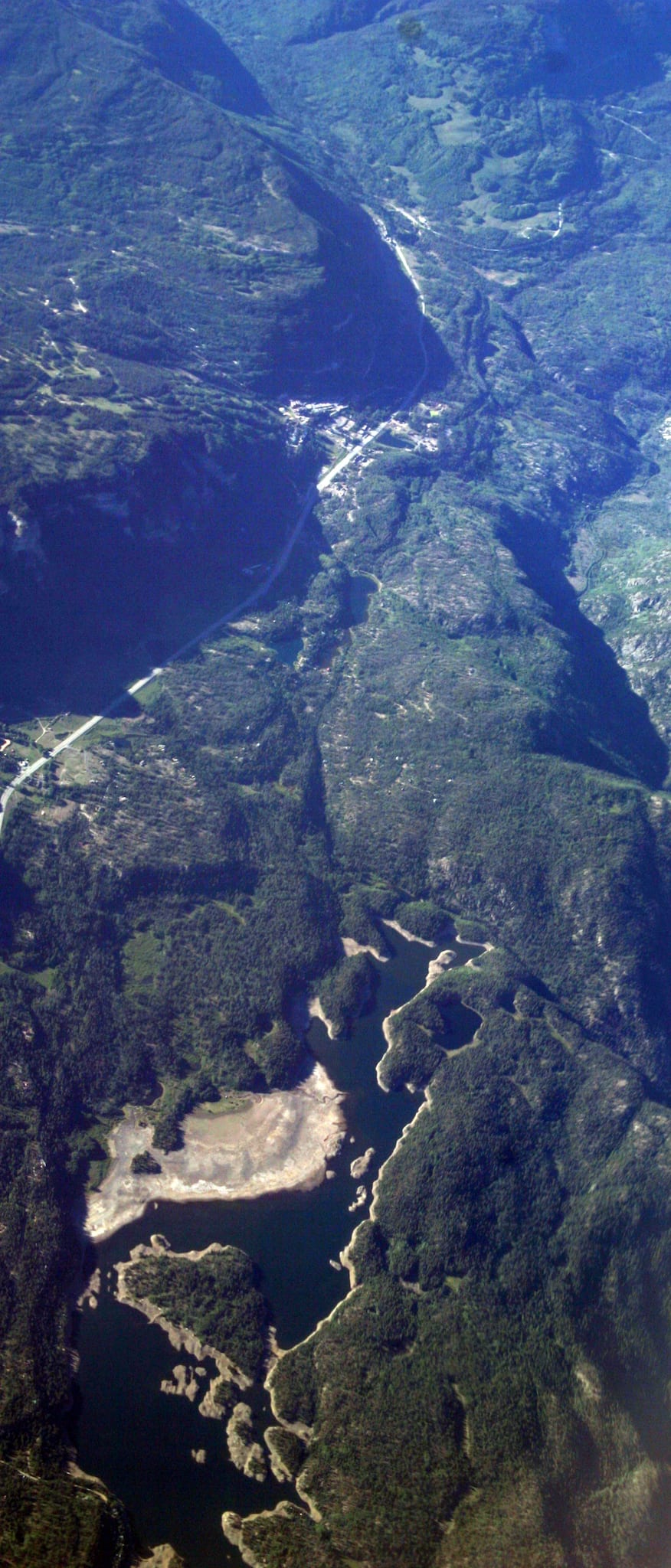 Details
Address: Electra Lake, Electra Lake Rd, Durango, CO 81301
Phone: 970-385-4889
Season: Late May – the end of October
Hours: 7 am – 7 pm
Fees: Day-use | Fishing | Boating
Map & Information: Electra Lake (PNG)