The Animas river rises in the San Juan mountains and runs 126 miles through Colorado and New Mexico before dumping into the San Juan River in Farmington, NM. Along this 126 mile course the Animas river fills Lake Nighthorse, a reservoir that serves the Southern Ute tribal area.
Animas River Route
The Animas river flows through Silverton before reaching the Animas Canyon and reaching Durango. Visitors to Durango can follow the river via a walking trail that has been built on the side of the river. This trail offers excellent views of the canyon and of the river and is an excellent place for a relaxing stroll or bike ride.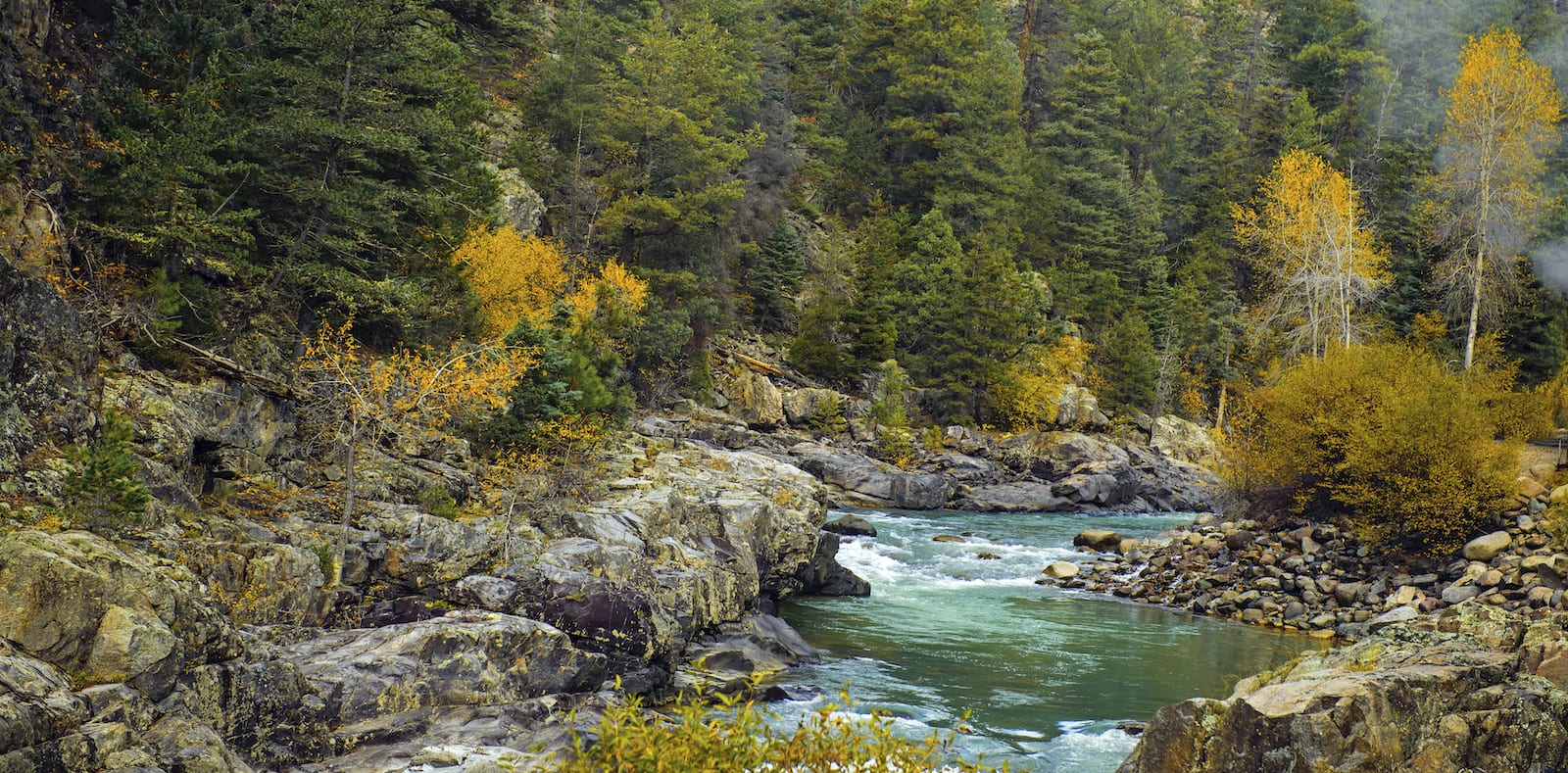 Activities on the Animas River
Visitors who want to more deeply explore the Animas can book a trip either kayaking the river or rafting the river. Both of these experiences are available in Durango and offer experiences that range from tame to extreme.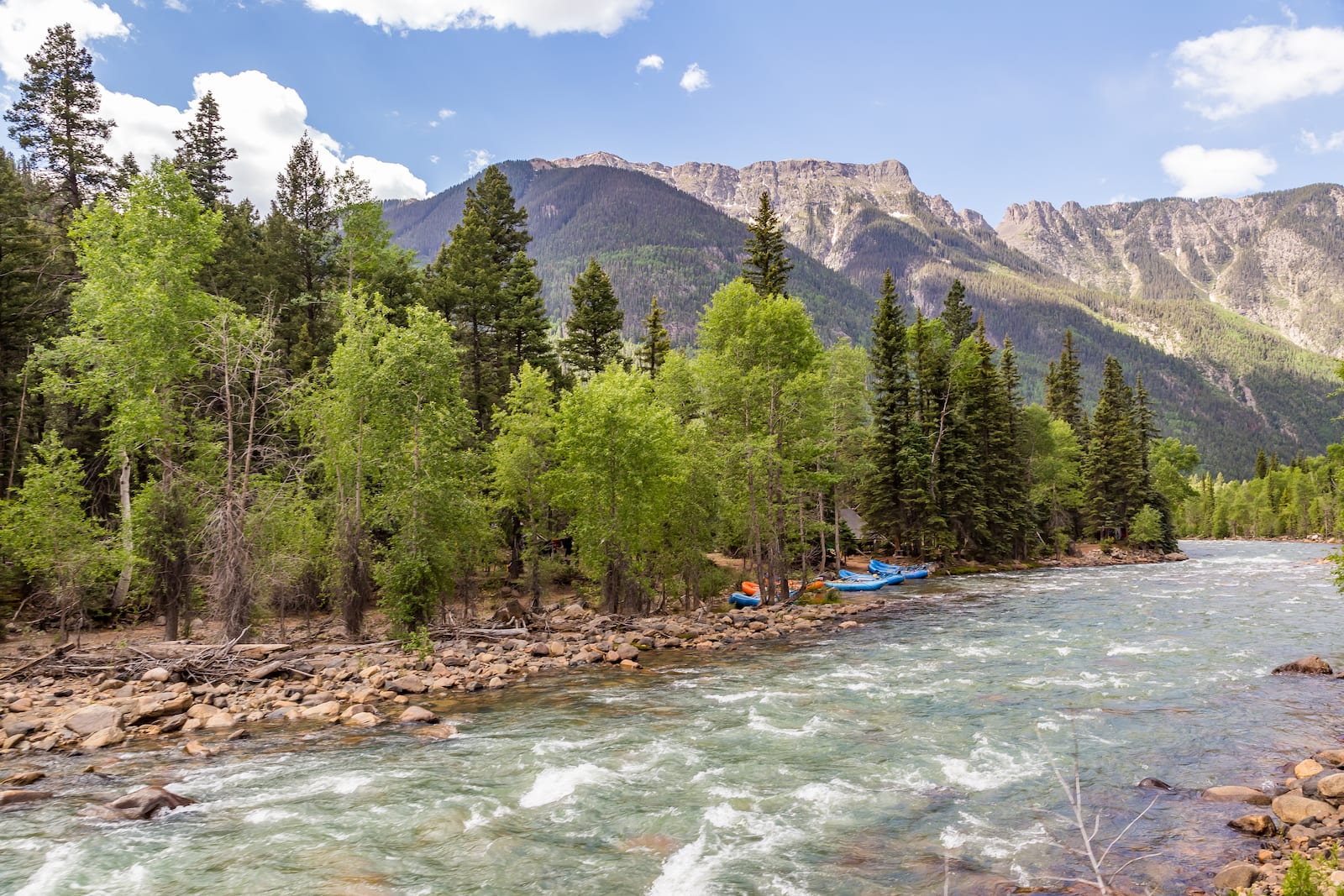 Anglers love the Animas because it offers gold medal fishing opportunities. Rainbow trout and brown trout are the most common varieties of fish that can be pulled from the river and, due to the river being 100ft wide in some places, can grow to be quite large.
The river is easily accessible. There is a seven mile stretch of river that is open to the public in the middle of Durango. Boats can also access the river here if you prefer to fish from a boat.
For those who would like to view the river in a unique way, the local narrow gauge railroad runs between Silverton and Durango. A ride on this coal fired steam engine will take you back in time while the towering mountains and gorgeous river will keep your eyes trained on the scenery.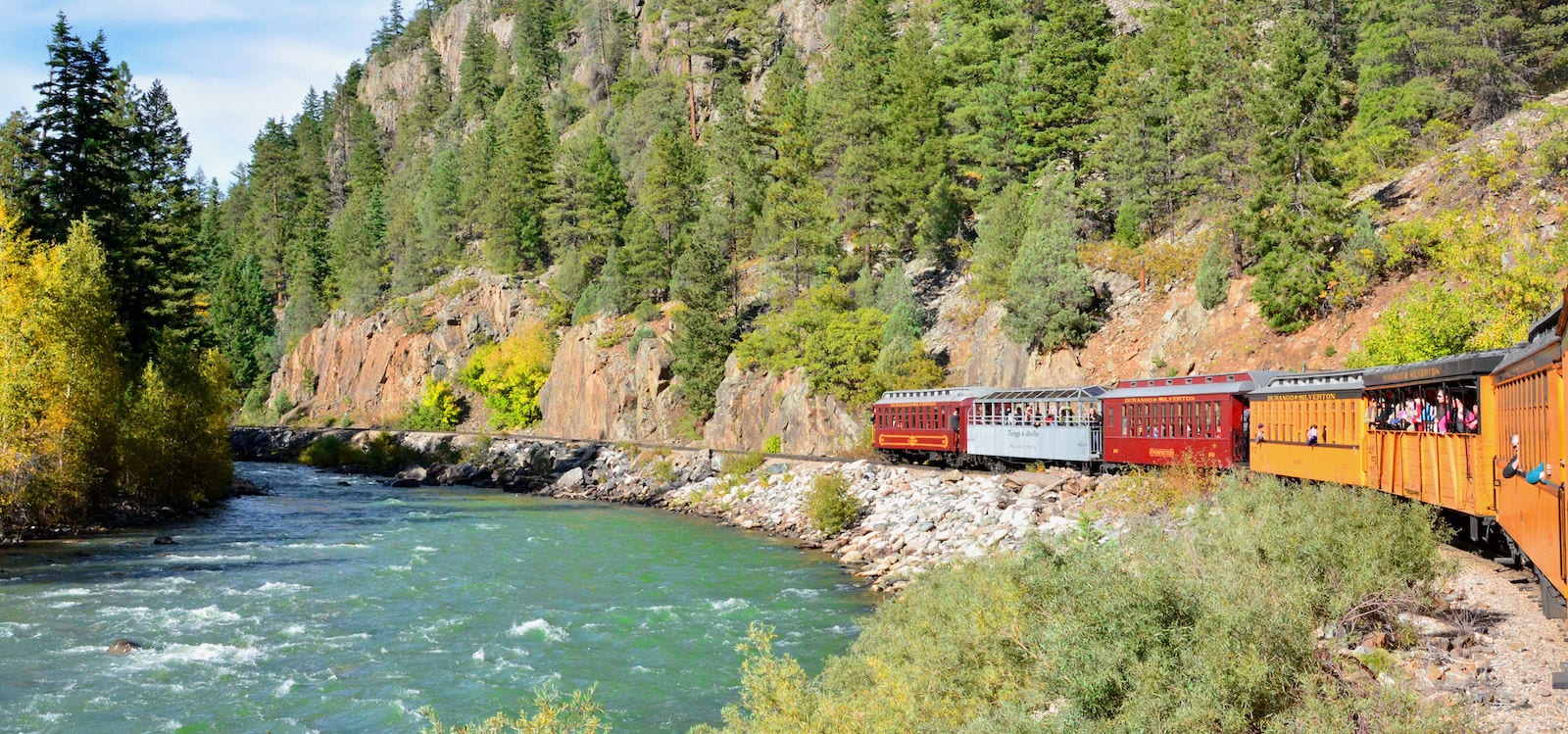 In the summer the train travels the full 45 miles between Silverton and Durango. In the winter it stops before the major avalanche areas. The train has glass paneled roofs so visitors can truly appreciate the majesty of the San Juan mountains while traveling along the majestic Animas River.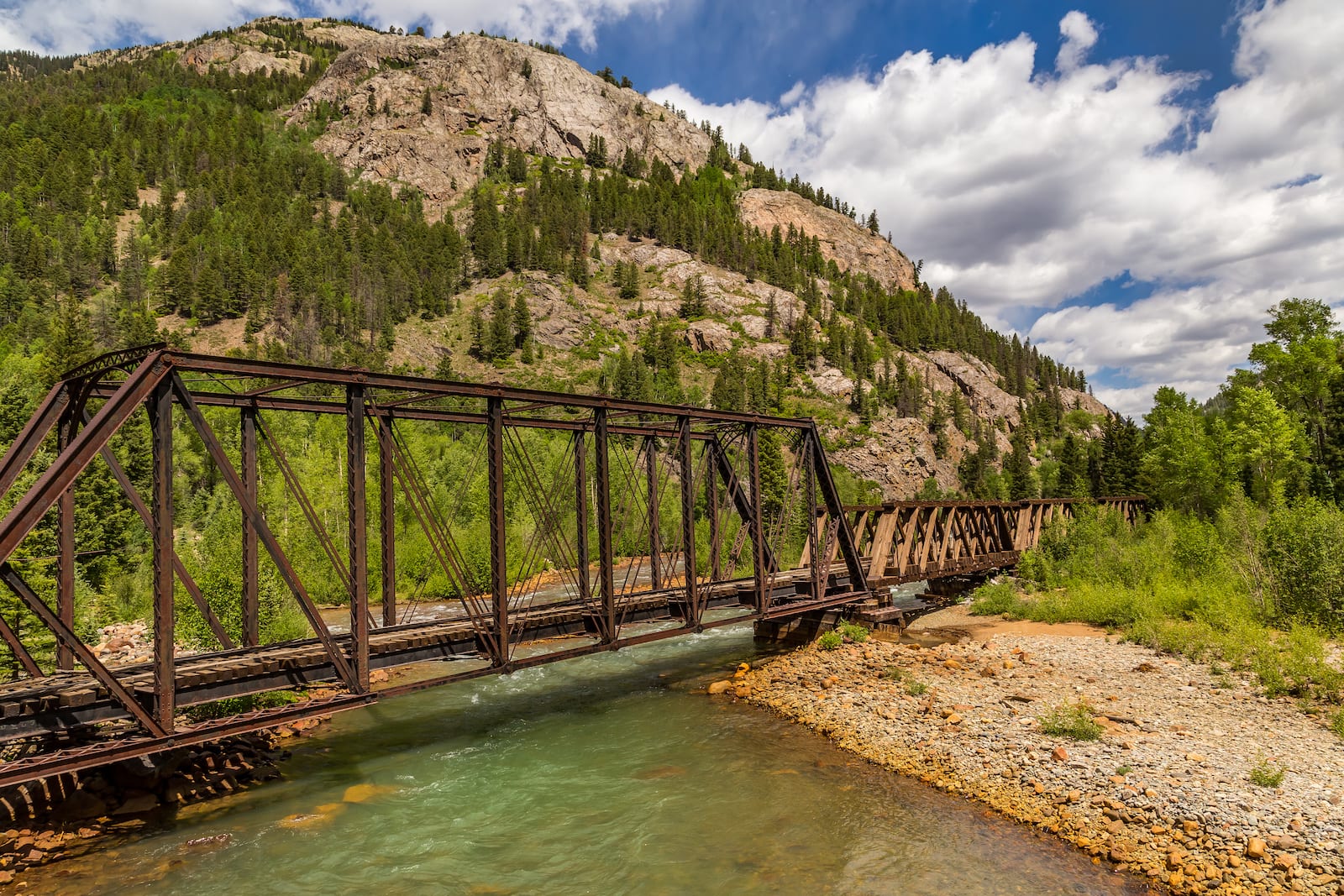 Details
Passes thru:
Length: 126 miles
Tributary to: San Juan River
Latest in Animas River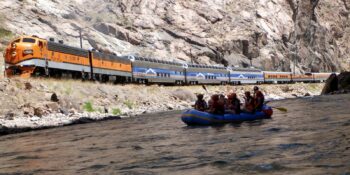 The Rocky Mountains are well known for the epic whitewater rivers they produce, and Colorado boasts…