The San Juan River begins in the San Juan Mountains in Archuleta County, Colorado. The river starts off as snow melt and makes its way for 363 miles through the arid southwest region of Colorado before reaching New Mexico and Utah.
The San Juan is a major tributary of the Colorado River. It's most noted for passing through downtown Pagosa Springs.
San Juan River Route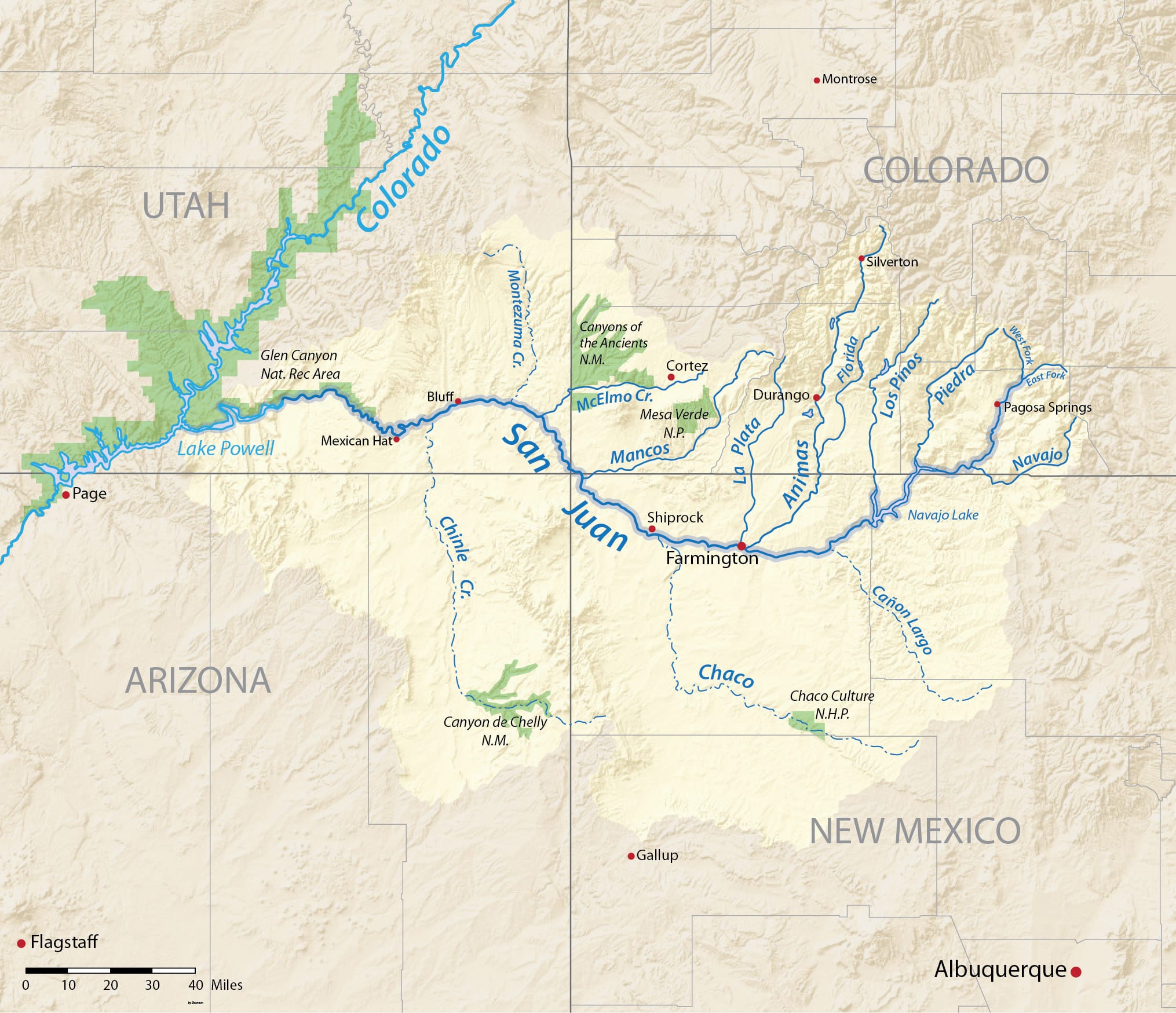 The San Juan runs into the Navaho Dam just as it leaves Colorado and enters New Mexico. Here the river creates Navaho Lake, which is one of the largest bodies of water in both Colorado and New Mexico. Visitors to the lake can enjoy boating, water skiing, fishing and camping.
Just below the Navaho Dam at the border of Colorado and New Mexico, anglers can find some of the best trout fishing in the world. The trout love the cold, clean water that is released just below the dam. Visitors should be sure to have a fishing license for both Colorado and New Mexico if they hope to fish in this world renowned spot.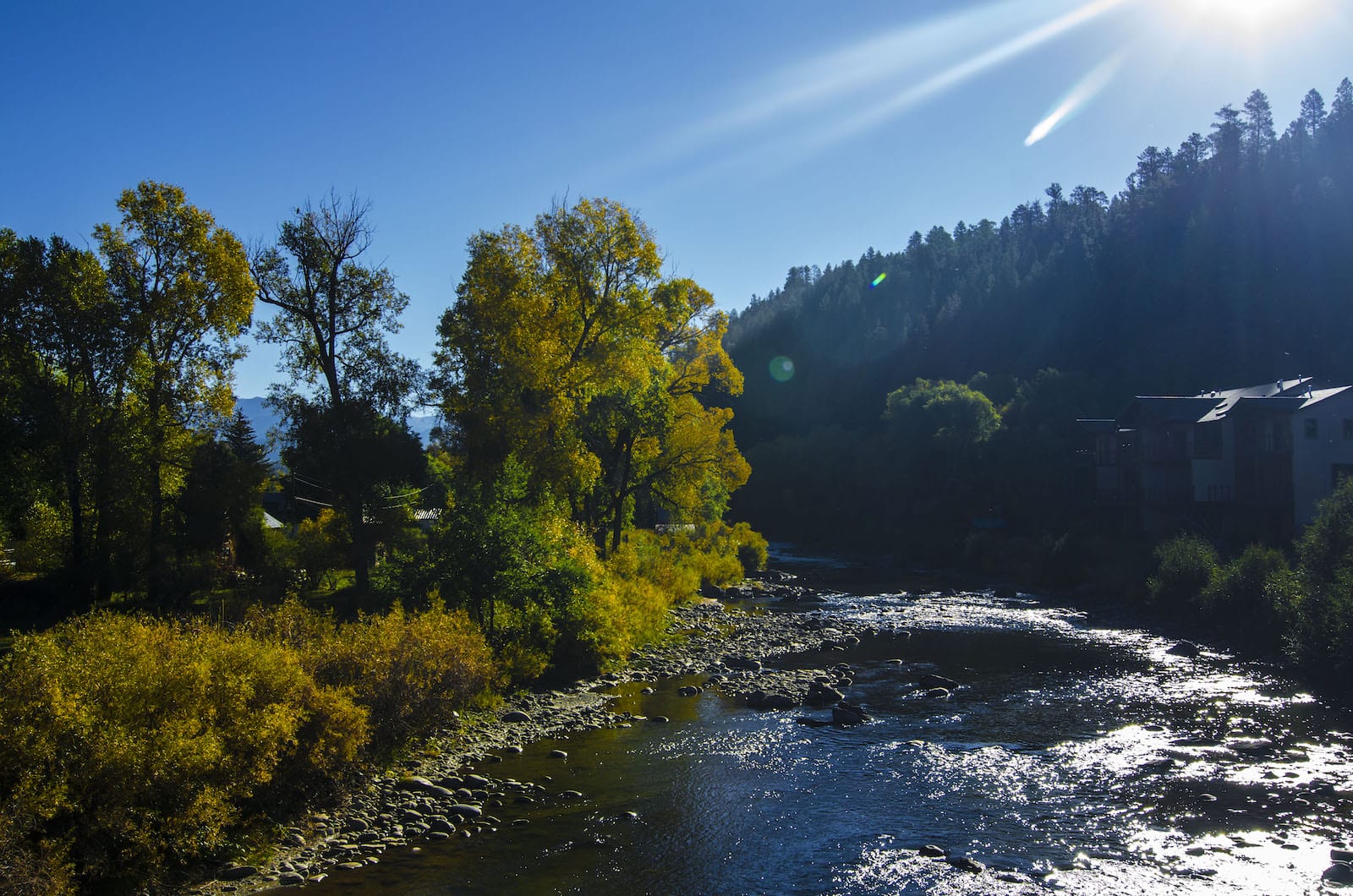 Activities on the San Juan River
The river passes right through Pagosa Springs, Colorado,  allowing for excellent fishing close to the comforts and convenience of a quaint tourist destination. While visiting, anglers can also enjoy the hot springs located just off the banks of the river. It's part of The Springs Resort, one of three hot springs resorts in Pagosa Springs.
In addition to fishing, tubing on the San Juan River is popular. There's a small whitewater park downtown that kayakers and commercial rafting trips use as well.
Details
Passes thru: (north to south following river)
Length: 363 miles
Tributaries:
Tributary to:
Latest in San Juan River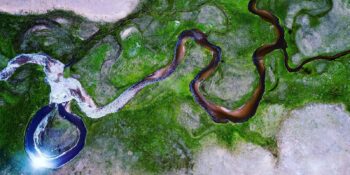 When all of Colorado's famous snow melts in the spring, it becomes the state's gorgeous rivers.…