The San Juan River is 383 miles long and flows through three states. From its starting point in Archuleta County, Colorado, to its finishing point in Glen Canyon, Utah, the San Juan River joins with the Colorado River and contributes to Lake Powell.
The river has a fluctuating elevation ranging from over 3,000 feet to 14,000 feet, depending on its location. It also provides ample drainage as it travels through the Four Corners region, where Colorado, Utah, Arizona, and New Mexico meet.
Closer to the source end of the river, six tributaries connect with the San Juan. On the left side are the Navajo River, Chaco River, and Chinle Creek, while on the right side, there are the Piedra, Los Pinos, Animas, and Mancos Rivers. The San Juan River is well known for passing through downtown Pagosa Springs.
San Juan River Route
The San Juan River is a significant tributary of the Colorado River and starts near Pagosa Springs in the San Juan Mountains. It begins as snowmelt and makes its way through the arid southwest region of Colorado before reaching New Mexico and Utah.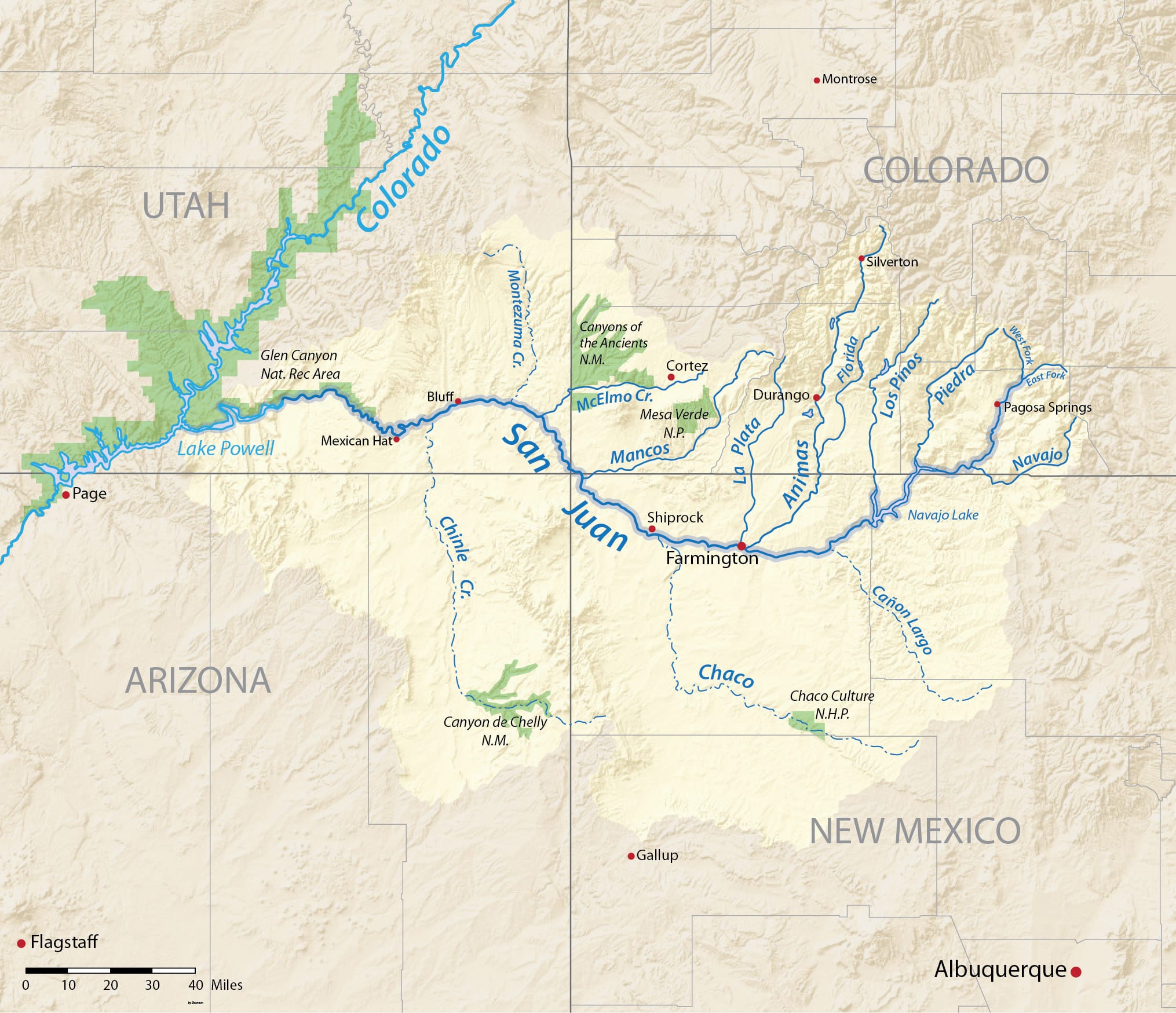 The San Juan runs into the Navaho Dam just as it leaves Colorado and enters New Mexico. Here the river creates Navaho Lake, which is one of the largest bodies of water located in both Colorado and New Mexico. Visitors to the lake can enjoy boating, water skiing, fishing, and camping.
It then continues through Farmington and Shiprock, in New Mexico, before turning north to the Four Corners area. Furthermore, it crosses into Utah, flowing through Bluff and Mexican Hat, before ending in Glen Canyon and Lake Powell.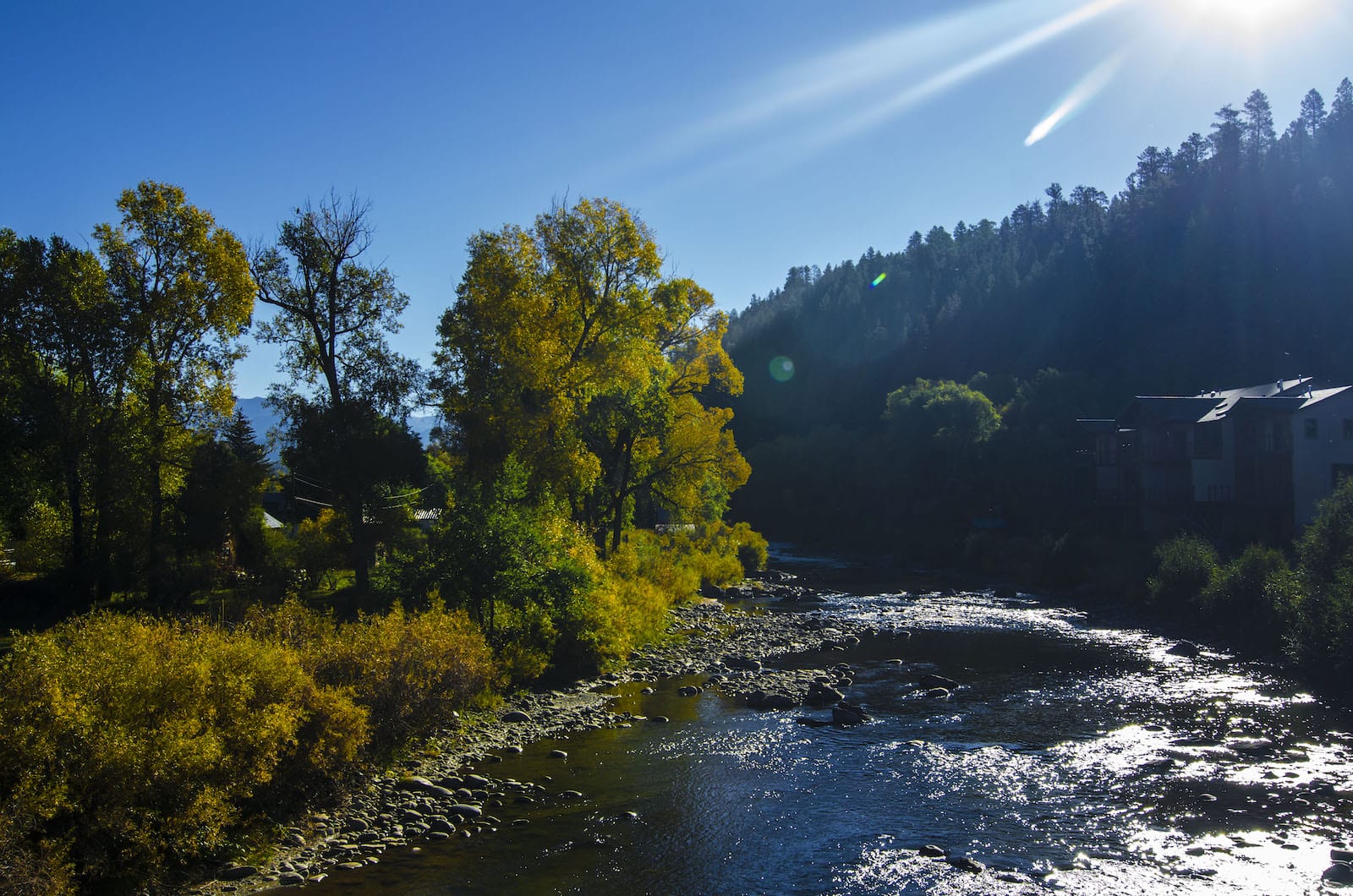 Activities on the San Juan River
Coloradans that live near the beginning of the San Juan River in Pagosa Springs, enjoy a myriad of outdoor activities, especially by the water. The river passes right through downtown, allowing for excellent fishing close to the comforts and convenience of a quaint tourist destination.
While visiting, tourists can also enjoy the hot springs located just off the banks of the river. It's part of The Springs Resort & Spa, one of three hot spring resorts in Pagosa Springs. Those looking for a free, undeveloped pool also have an option in town.  This primitive gem right on the banks of the river is Nathan's Hippy Dip Hot Spring.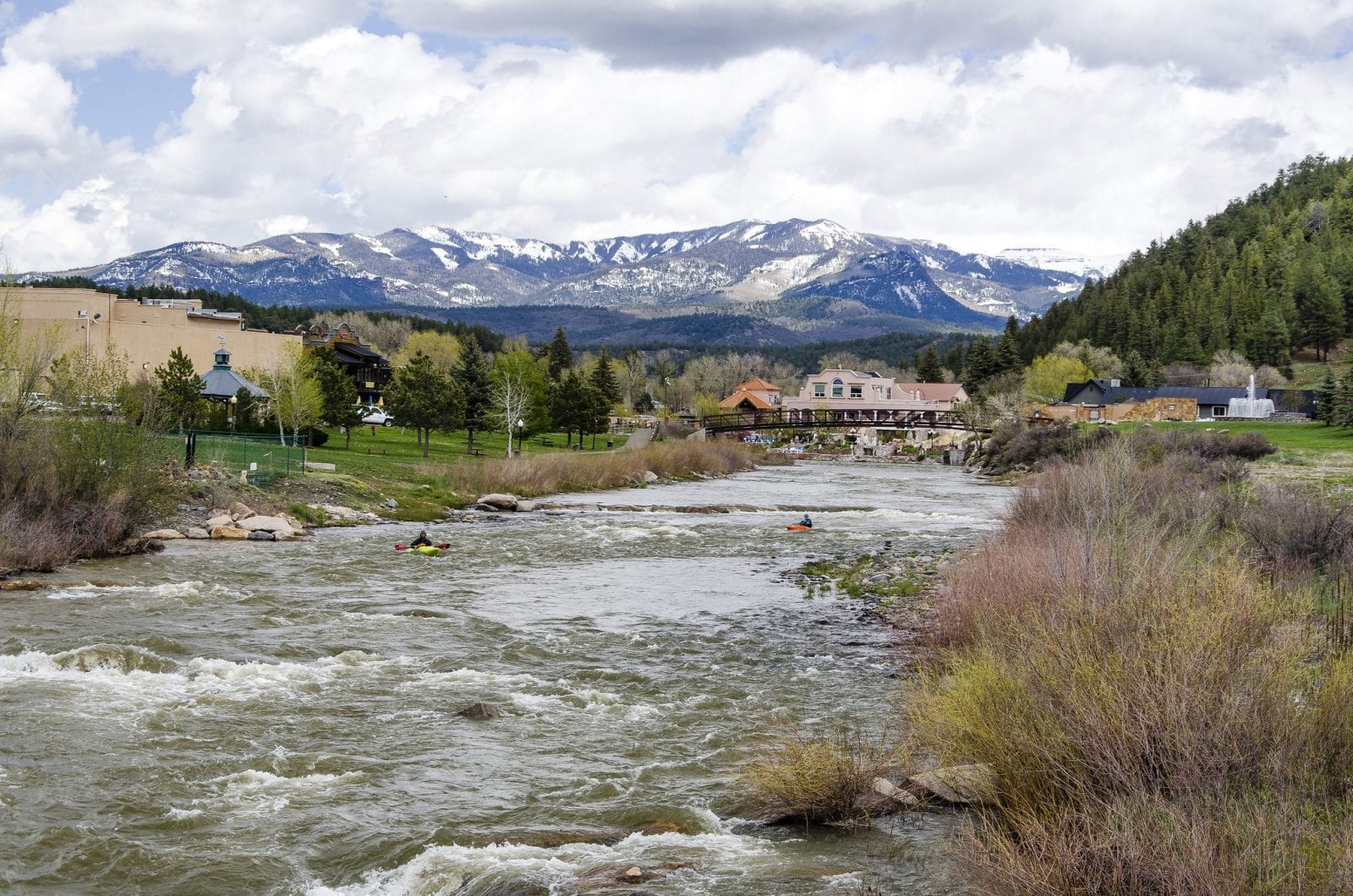 That's just a couple of the water-based fun by the San Juan, in addition to fishing, tubing on the San Juan River is popular. There's a small whitewater park downtown that kayakers, stand up paddle boarders and commercial rafting trips use as well.
Just below the Navaho Dam at the border of Colorado and New Mexico, anglers can find some of the best trout fishing in the world. The trout love the cold, clean water that is released just below the dam. Visitors should be sure to have a fishing license for both Colorado and New Mexico if they hope to fish in this world-renowned spot.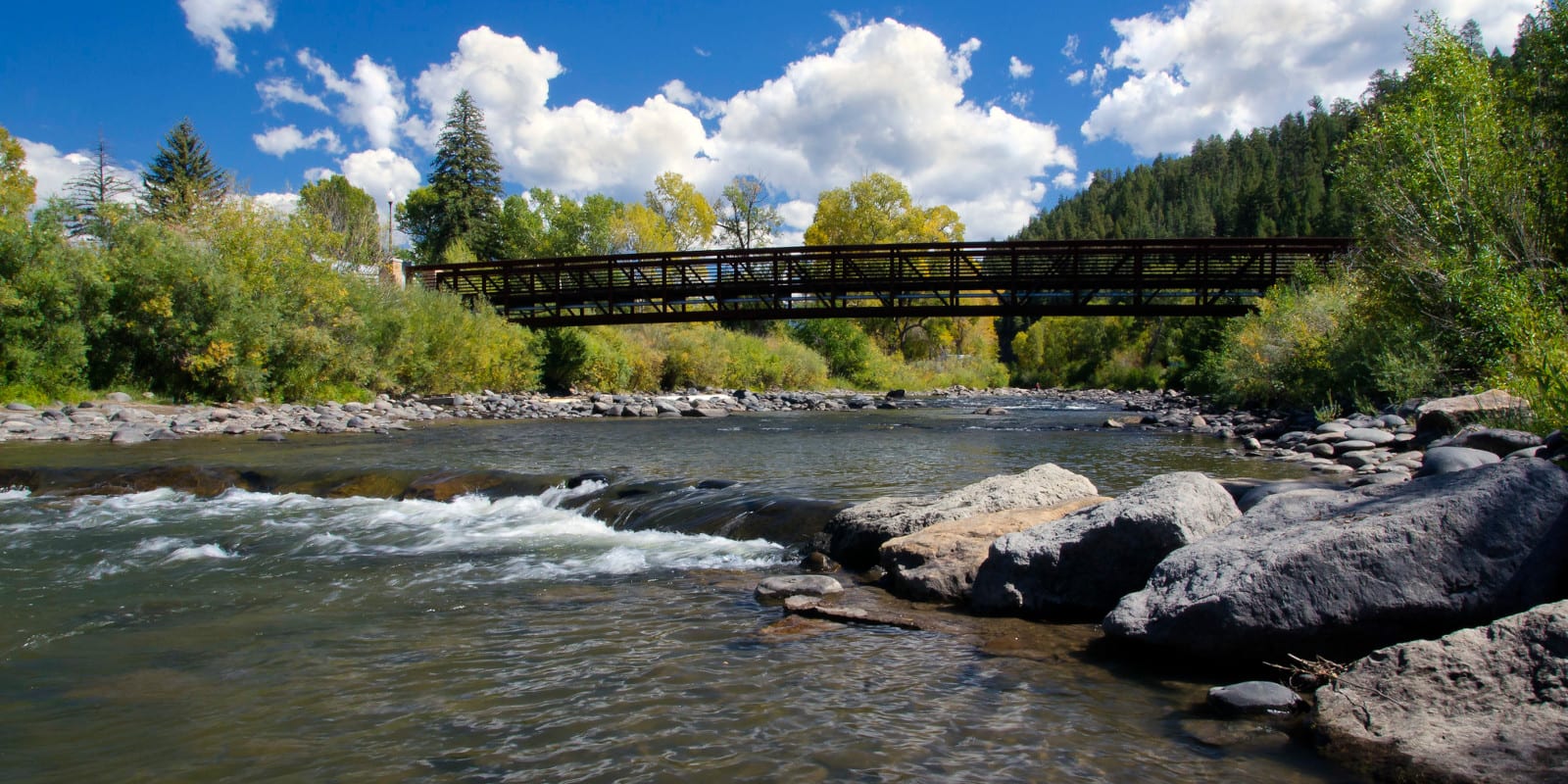 Details
Passes thru: (north to south following river)
Navajo Lake
Farmington
Shiprock
Four Corners Region
Bluff
Mexican Hat
Lake Powell
Length: 383 miles
Tributaries:
Navajo River
Chaco River
Chinle Creek
Tributary to:
Latest in San Juan River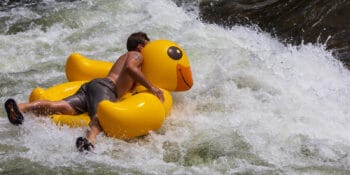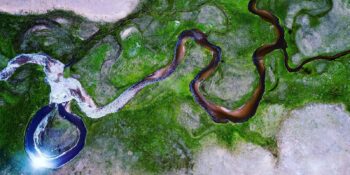 When all of Colorado's famous snow melts in the spring, it becomes the state's gorgeous rivers.…