Arboles is a tiny town located near the New Mexico border at an elevation of 6,279 feet. It's situated on the north end of Navajo State Park, which extends much further into New Mexico.
Situated in southern Archuleta County, there were 280 residents in the 2010 census. There aren't a whole lot of amenities in town, so bring in your supplies.
The railroad carried passengers and goods through Arboles and its neighbor Allison until the 1950s. Agricultural has long played a roll in the economy and still does. In Spanish Arboles means "trees".
Main Attractions
Navajo State Park – When filled Navajo Lake offers 15,000 surface acres of water, which is boating and fishing. There's also year round camping and cabins for rent.
Accommodations
Activities near Arboles
Casinos:
Federal Lands:
Ghost Towns:
State Parks:
Towns:
Transportation:
Latest in Arboles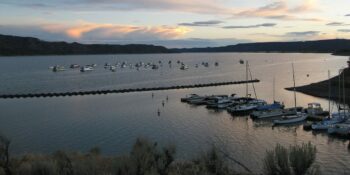 Colorado boasts some pretty big lakes and reservoirs within its state lines. From the eastern plains…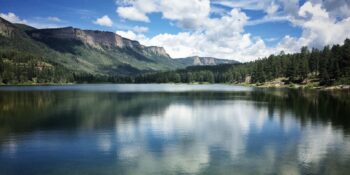 The small and exciting southwestern Colorado city of Durango checks all the boxes when it comes…