Nestled away off Hot Springs Boulevard by the bridge, Nathan's Hippy Dip Hot Springs is a soaking hole loved by locals. This cozy, small rock-walled pool is naturally heated by the runoff from the nearby geothermal water resorts and is free to use.
To find the springs pool, park in the parking lot that faces the river. There's no charge to leave your car here as this is a public park. On the way down to the river, there's a simple changing area for people that want to get in the water. Since this location is in the heart of the city, clothing is required to take a dip.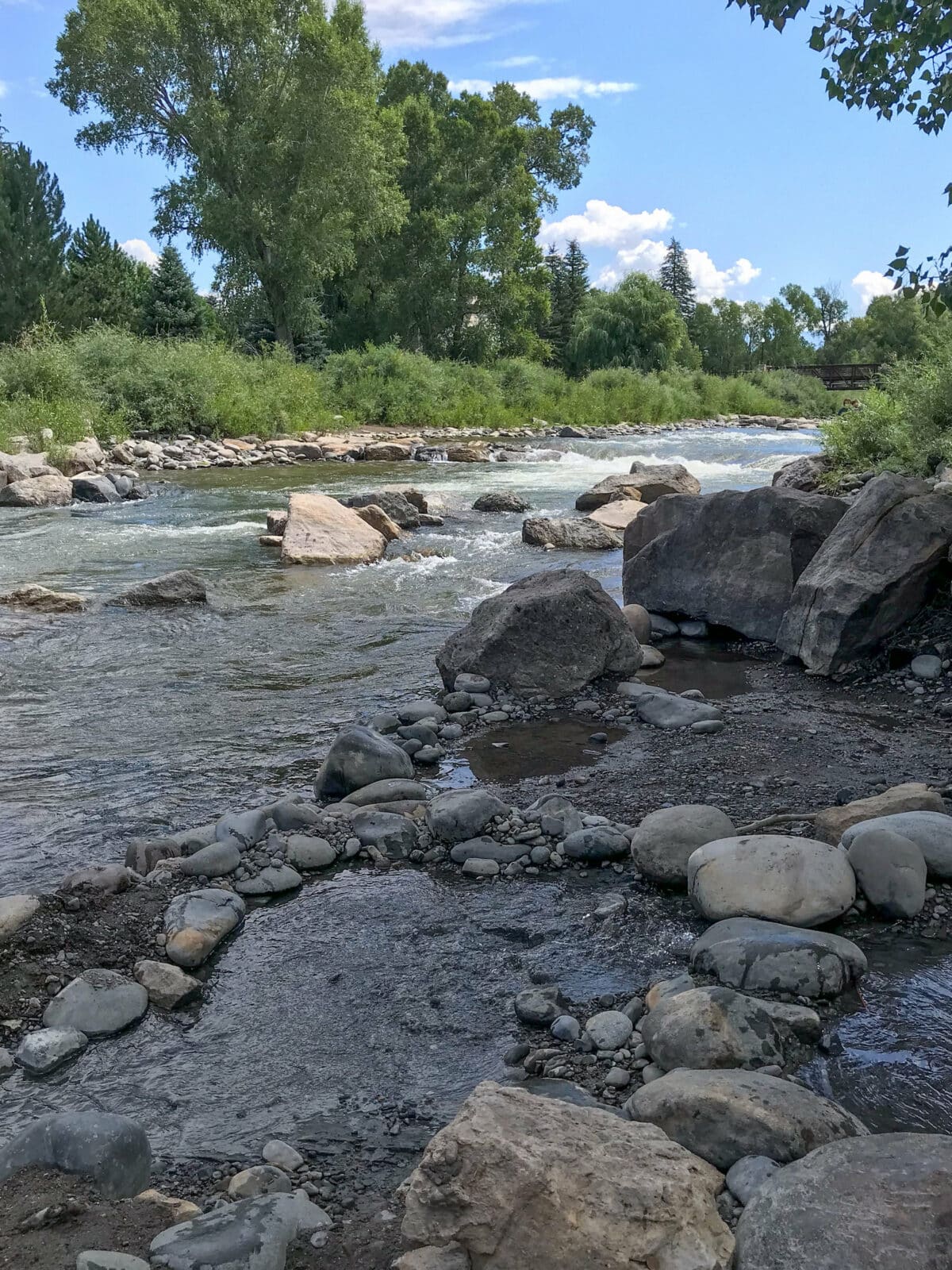 The main natural thermal tub is located right along the river and is divided by large rocks to form a wall. A PVC pipe gushes water to refill the bath constantly, but it never mixes with the river. The temperature of the pool is about 104-105℉ and perfect for casual soaking.
Aside from the primary and biggest pool, there are a couple of smaller and much more shallow ones along the river.
Even though the park is pet-friendly, animals should avoid going in the natural pool. Since this is primarily a locals' favorite place to hang out, be aware it'll likely be busy on weekends and holidays. When the weather dips cooler, chances are that more people will visit for a chance to warm up in these waters.
Details
Address: 321 Hot Springs Blvd, Pagosa Springs, CO 81147
Season: Year-round
Hours: 24 hours