Located 2 miles southwest of Durango, Colorado, Lake Nighthorse is a great place to enjoy a picnic, swim, take a boat ride, and fish. One of Colorado's newest man-made lakes to open to the public, decades in the making, it first welcomed water enthusiasts on April 1, 2018.
Tourists and locals can access big lake sports like motor boating, fishing, and swimming only a few miles from downtown Durango. There is a small entrance fee and parking is available. There is a winter closure. It reopens for motorized boating on May 15th (wakeless on April 2nd).
Motorized water vehicles are allowed most of the time, but there are times on certain days when only wakeless boats like kayaks and standup paddleboards are permitted.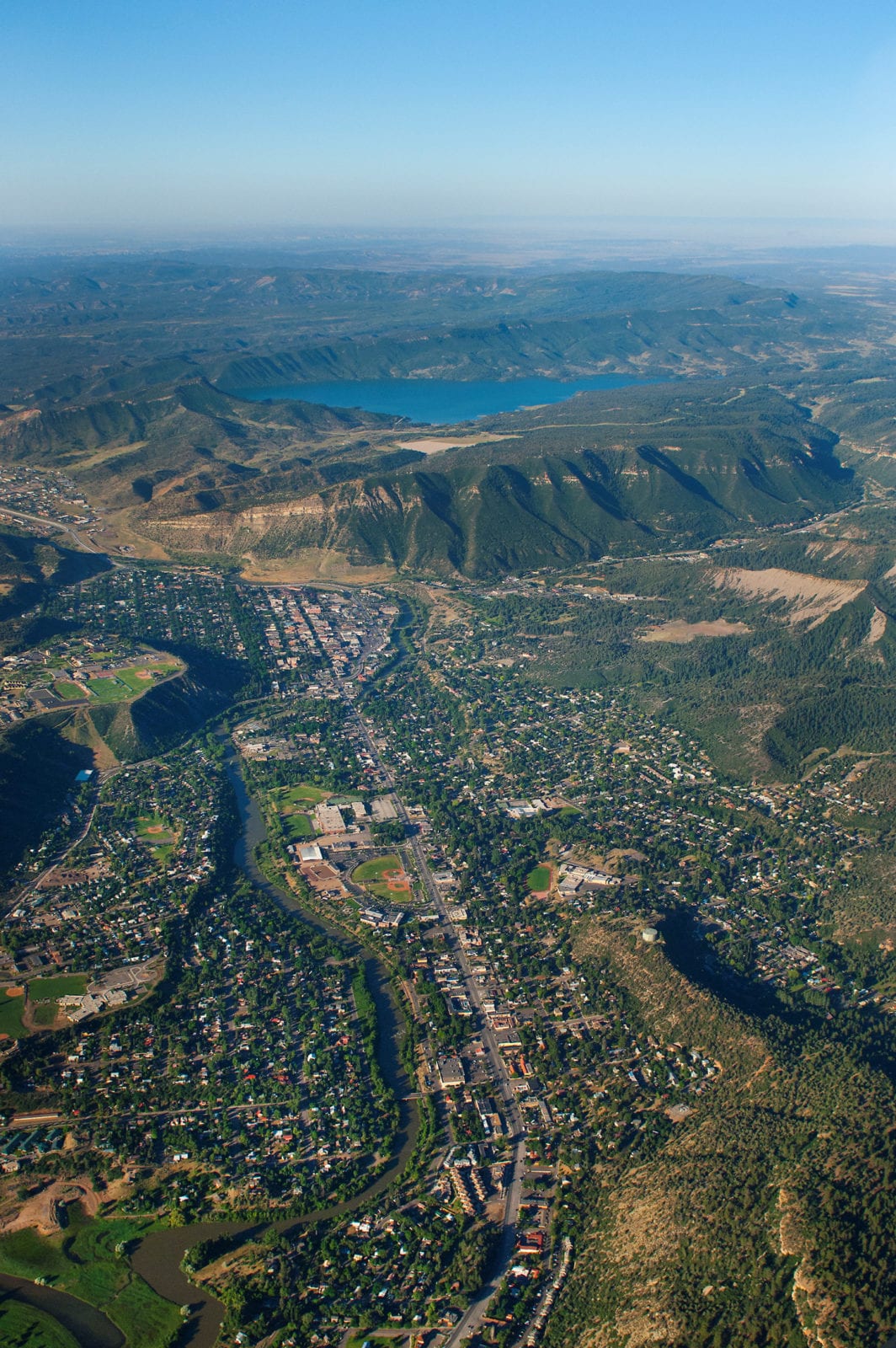 Originally known as the Animas-La Plata Water Project, Lake Nighthorse is fed by the Animas River. It was then named in honor of former United States Senator, Ben Nighthorse Campbell. After experiencing delays for a host of environmental and political reasons, the Lake's construction finally began in 2003.
The park is managed by the City of Durango and visitors are not allowed past the 25-foot boundary that protects historic Native American artifacts. There is a daily vehicle fee, but guests also have the option of purchasing a 5-day or annual pass. Furthermore, there are discounted rates for seniors as well as for those on foot or bicycle.
Activities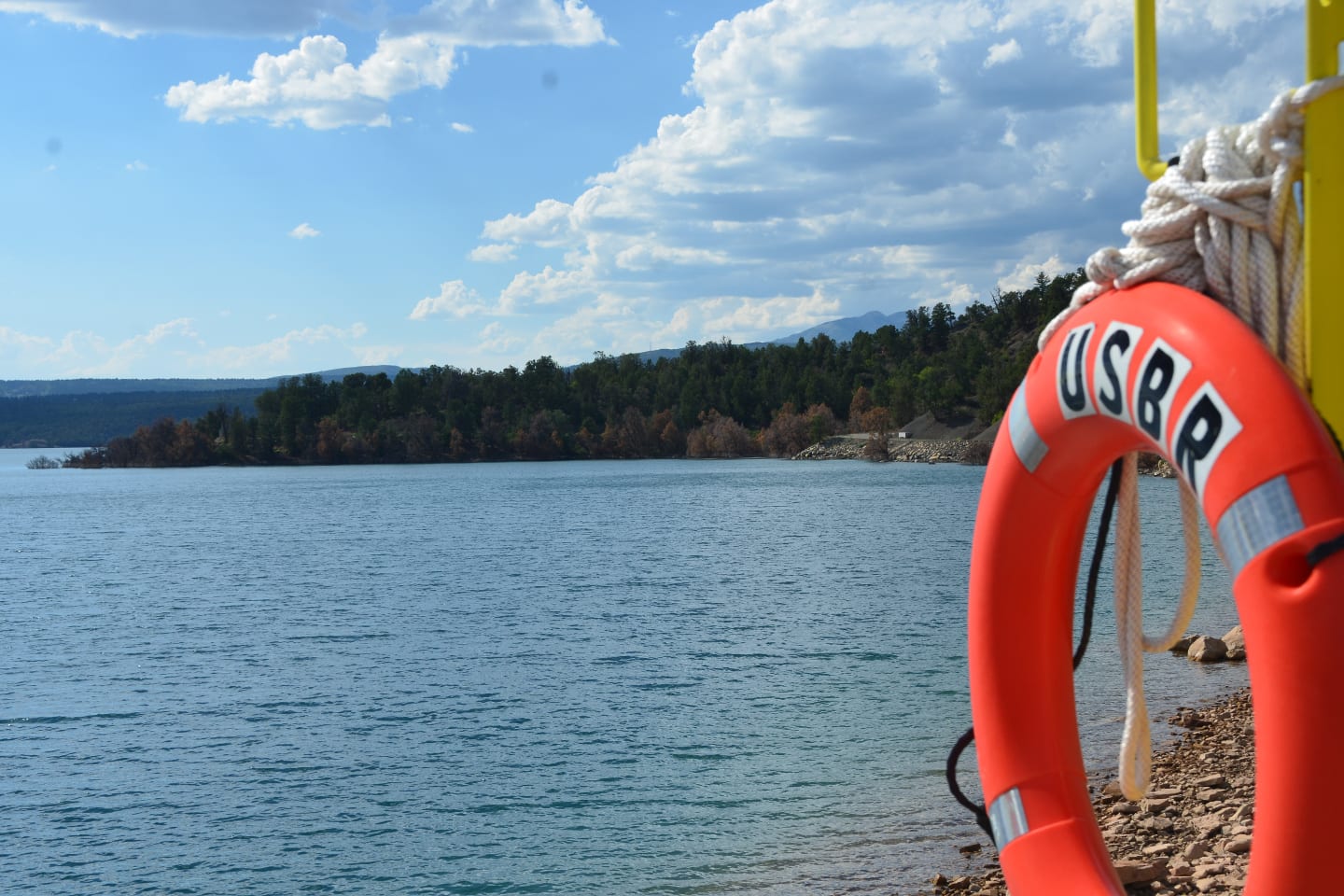 Recreation is only allowed in developed areas, as the park is set on sacred land. Dogs are allowed, on a leash, meanwhile, alcohol, glass containers, and campfires are not permitted. Drones are also not allowed unless you secure authorization from the Bureau of Reclamation.
Boating: Motorboats will be inspected at the boat ramp for aquatic nuisance species. Kayaks, paddleboards, and canoes are available for rent through 4Corners River Sports. There are designated times for wakeless-only recreation.
Fishing: Fishing is permitted and anglers can use all traditional bait types, so live worms are okay. Anglers need a valid fishing license required for those 16+ and cannot fish from the boat ramp. The lake has been stocked with kokanee salmon, brown trout, and rainbow trout.
The bag limit is 4 trout per day and 8 in possession (no size limit restrictions)
Kokanee Salmon limit is 10 per day and 10 in possession. Snagging is not permitted in the fall.
Fish entrails go in the trash, not the lake.
Hiking: Visitors can walk around certain parts of the lake.
Picnicking: Picnic tables are available for use.
Swimming: Swimming is permitted in the swim section. There is also a new inflatable play structure.
Details
Address: 1795 C.R. 210, Durango, CO 81303
Phone: 970-375-7335
Season: April 2 – November 15 | Motorized recreation begins May 15
Pets: Yes, on-leash
Fees: Entrance | Fishing license
Map and Info: Lake Nighthorse  (Doc) | Boating Info (PDF)
Website: durangogov.org/LakeNighthorse
Latest in Lake Nighthorse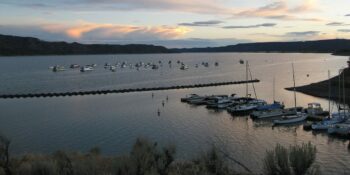 Colorado boasts some pretty big lakes and reservoirs within its state lines. From the eastern plains…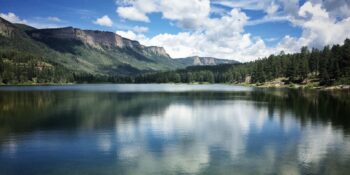 The small and exciting southwestern Colorado city of Durango checks all the boxes when it comes…