Durango & Silverton Railroad began as a way to haul gold and silver ore from the San Juan Mountains. This historic train route has been in operation for over 130 years.
The train departs Durango on a variety of tours. Combine a scenic train ride with an exhilarating zip line adventure or whitewater rafting trip. Summer and fall are the main seasons, from early May to late October. The Polar Express also runs for the Christmas season.
Book just a train ride and plan your own adventure. Take an early morning ride to Silverton, spend the day around this old mining town before heading back in the evening.
Departs: Durango and Silverton
​Adventure Packages:
Whitewater Rafting and Train Ride
Horseback Riding and Train Ride
Zip Line Tour and Train Ride
Jeep Tour and Train Ride
ATV Tour and Train Ride
Rock Climibing and Train Ride
Mountain Biking and Train Ride
Details
Address: 479 Main Ave, Durango, CO 81301
Phone: 970-247-2733
Season: Year round
Website: durangotrain.com
Popular Posts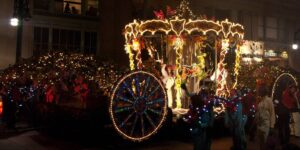 Things to do in December in Colorado – December in Colorado brings about plenty of holiday cheer, snow festivals, and unique ways to enjoy the mountains. Ring in the holidays and the winter season with these special things to do in December in Colorado. Warmer…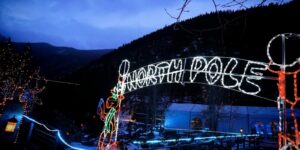 Tis The Season for Christmas Trains in Colorado" – What Christmas would be complete without hot cocoa, a trip to the North Pole, or a visit with Santa Claus? Do all that and more aboard one of these Colorado Christmas holiday train rides. From the…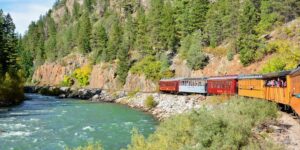 All Aboard these Top Train Rides in Colorado – From utility to tourist attraction, Colorado's railroad system has seen its share of twists and turns and ups and downs. Today you can tour the same historic routes and remote mountainsides that helped fuel…