South of Telluride, Colorado, the Alta Lakes are a series of small, alpine lakes that sit at 11,300 feet in elevation near the ghost town of Alta. The three Alta Lakes are located in a dramatically scenic area of the Norwood Ranger District in the Uncompahgre National Forest.
From the lakes, visitors can see views of Bald Mountain, Silver Mountain, and the Telluride Ski Resort.
Aside from a few vault toilets, there are no public facilities developed in the Alta Lakes area. Of course, this does not stop people from visiting. The spectacular scenery of Alta Lakes attracts many outdoor enthusiasts for overnight stays in the dispersed camping sites or the privately-owned Observatory Lodge.
Access to Alta Lakes is only possible via Alta Lakes Rd, which is closed to vehicles in the winter. To reach the camping area, a high-clearance vehicle is strongly recommended.
History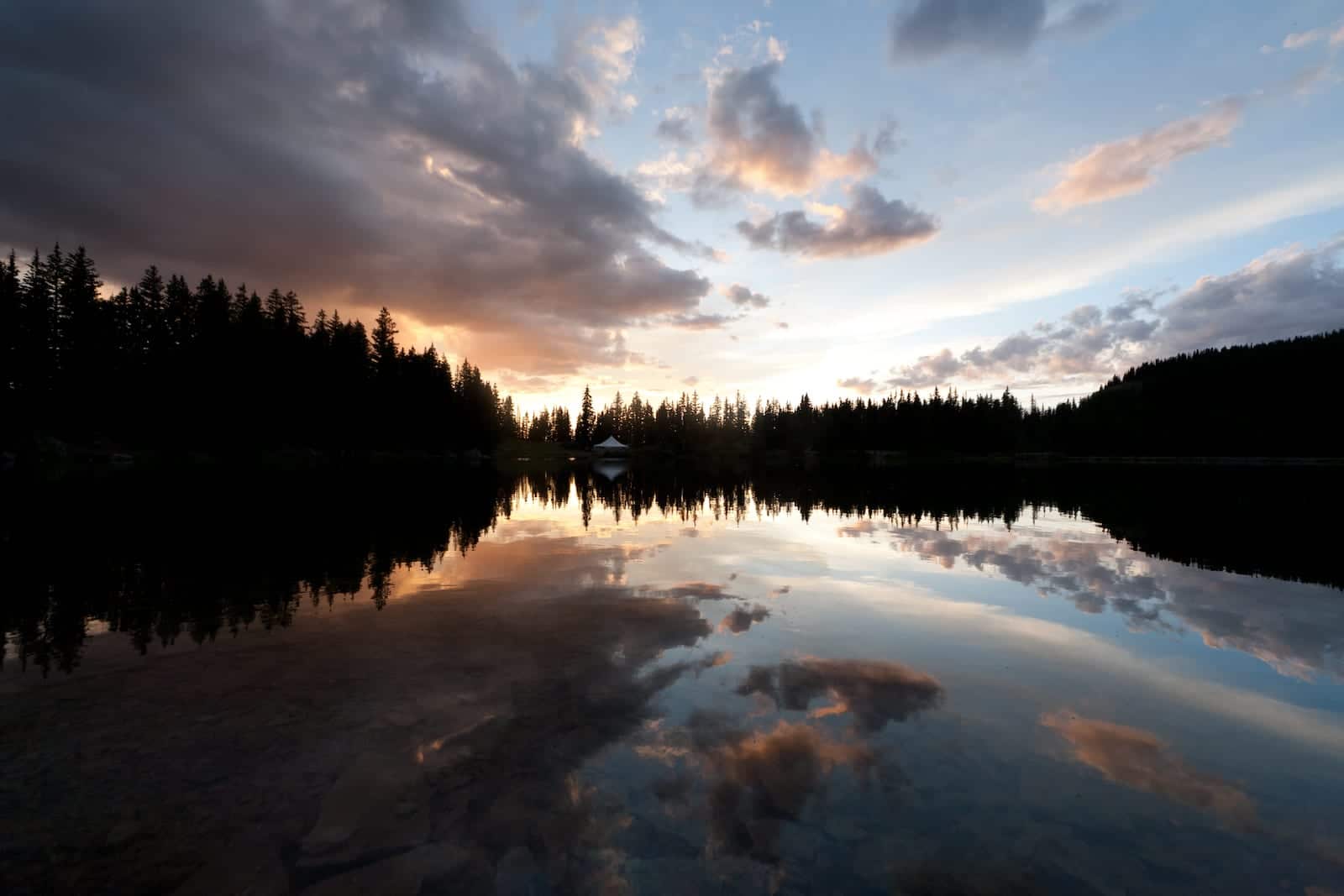 The Alta Lakes area has a rich history with the Gold King Basin mining area just south of the lakes. After the collapse of the Colorado mining boom, the nearby town of Alta, Colorado was abandoned with many of the structures still standing today.
For the past 50 years, the Alta Lakes area has been intentionally undeveloped to protect national forest land. The Observatory at Alta Lakes began in 1975 and took three summers to complete.
Activities
Located within the Uncompahgre National Forest, the area surrounding Alta Lakes is full of activities throughout the warmer seasons. Alta Lakes is made up of three bodies of water:
Lower Alta Lake
Upper Alta Lake
The Third Lake
Bathrooms and drive-up dispersed campsites are available at Lower Alta Lake, while Upper Alta Lake and The Third Lake are only accessible on foot.
Boating: There are no boat ramps in the Alta Lakes and access is tricky in the mud-bottomed waters. With that said, non-motorized watercraft such as kayaks and canoes are permitted. Alta Lakes Rd is not suitable for trailers, so boats must be transported on or in a vehicle.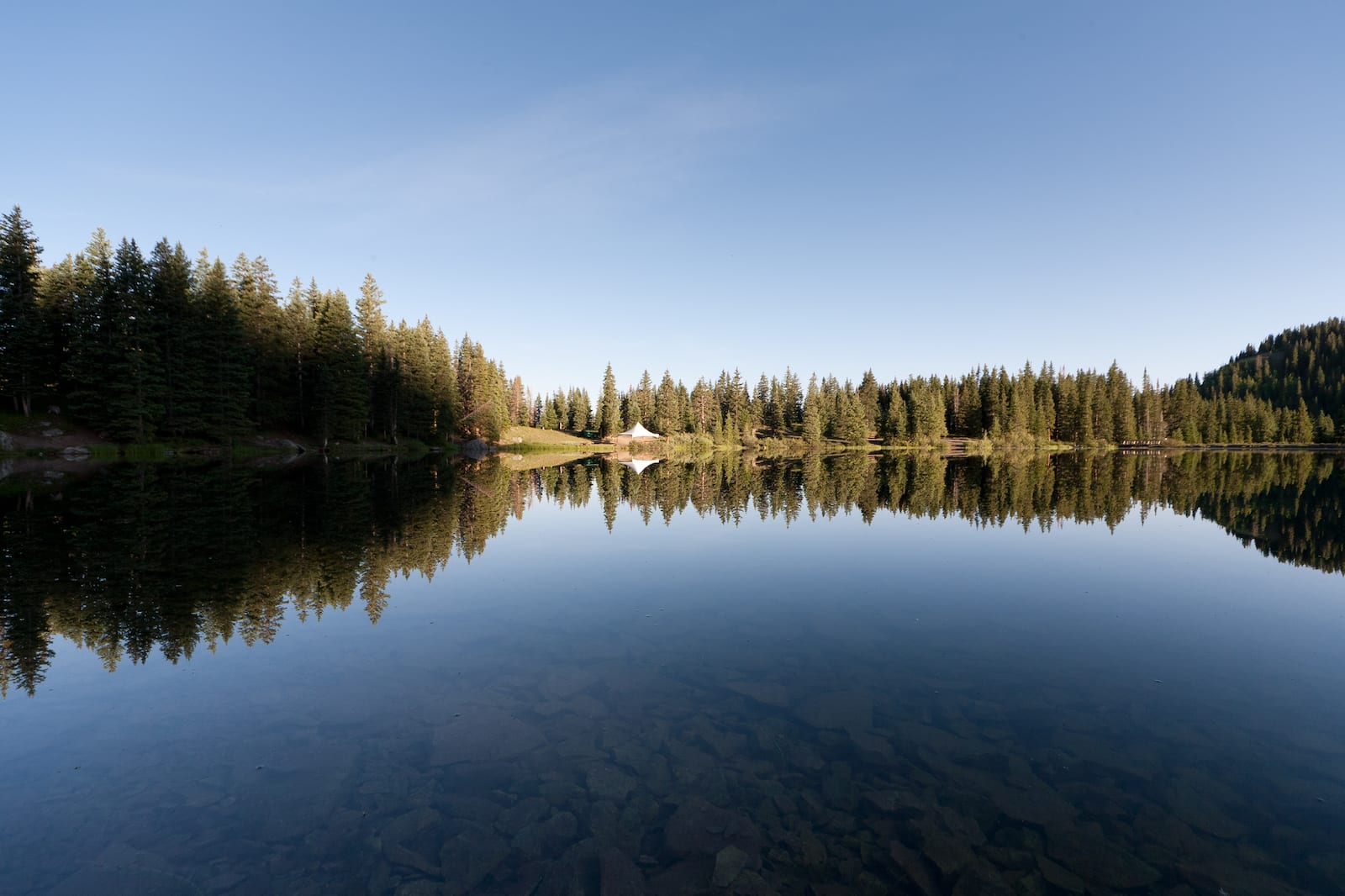 Camping: Alta Lakes offers 20 designated, dispersed camping sites that can be accessed on the west side of Lower Alta Lake. Beyond this, there are about 8 more dispersed campsites located on the Upper Alta Lake, which require visitors to hike in to reach.
All campsites are first-come, first-served, and are completely free to use. There is a 7-day limit for all campers in the area during any given period of 30 days.
Read about the camping near Telluride, Ophir, and Rico.
Fishing: Fishing is permitted in all three Alta Lakes, though only Lower Alta Lake is stocked annually by Colorado Parks & Wildlife. A valid state fishing license is required, and the area is very popular for anglers primarily catching trout.
Trails: From the Alta Lakes Campground, a small trail system is available for exploring the area's high elevation scenery. The trails are primarily used by hikers and groups of Jeep drivers.
Be sure to stop by the ghost town of Alta, for a look at a former gold mining village located at an astounding 11,800 feet of elevation. There are several original structures still in place.
Details
Address: Alta Lakes Campground, Alta Lakes Rd, Telluride, CO 81435
Phone: 970-874-6600
Season: Year-round | Access by snowmobile permitted in winter
Hours: 24/7
Fees: None
Maps & Info: Alta Lakes Recreation Area Map (PDF)