Vega is a big, beautiful state park centered around a vast alpine lake. It's secluded Collbran on the Western Slope near the massive Grand Mesa. Boating and fishing are the main attractions at Vega. Camping is also top-notch as the park has rustic cabins for rent year-round. Swimming is not allowed in the reservoir but pets are permitted at the park.
The park is located 10 miles from the tiny town of Collbran on the western edge of Grand Mesa National Forest in the remote Rockies. Powderhorn Ski Resort lies about 30 miles away near the start of the Grand Mesa Byway.
Activities at Vega Reservoir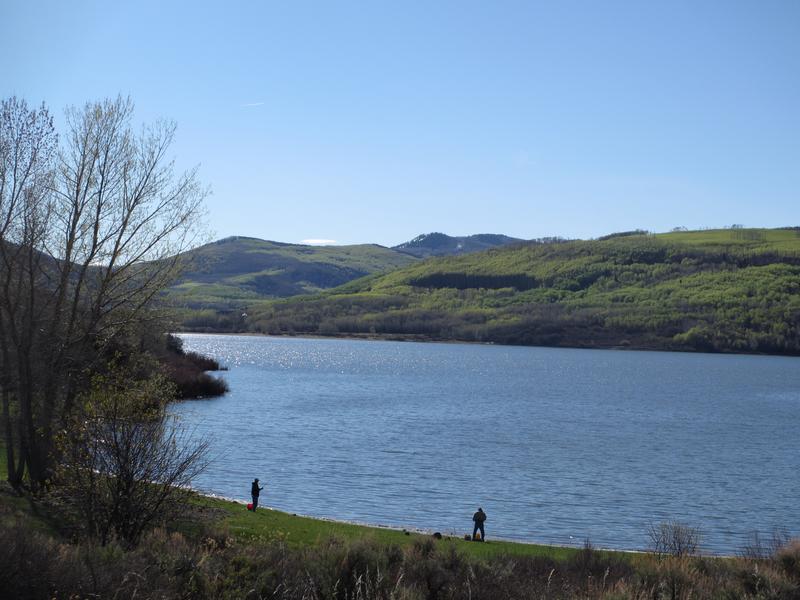 Biking: There are 7 miles of paved & gravel roads, however, bikes not allowed on nature trails.
Boating: Vega Reservoir opens sometime late April to early May depending on ice conditions. Water skiing, sailing, windsurfing, jet-skiing are permitted. Boaters are required to stay 150 feet away from each other and water skiing is only permitted in a counter-clockwise direction.
Camping: Open year-round, there are 4 campgrounds with 109 sites as well as 5 cabins for rent, although there are no sewer hookups. The campgrounds surround the lake, giving overnight guests a beautiful scenic view.
Early Settlers Campground – 33 pull-through/back-in sites | Electrical | Water hookups
Aspen Grove Campground – 27 pull-through/back-in sites | Water pumps | Vault toilets
Oak Point Campground – 39 pull-through/back-in sites | Water pumps | Vault toilets
Pioneer Campground – 10 walk-in tent sites | 5 rustic cabins | Water pumps |Vault toilets
Fishing: The reservoir is 2 miles long when full, the largest in the Grand Valley area. Rainbow trout are predominant with Cutthroats, Brooks, and Browns also common. There is a 4 fish limit and ice fishing is permitted, conditions permitting.
Hiking: There is a 2-mile nature trail through the aspen forest. It begins at the OHV parking lot and ends east of Cattleman's Meadows. There's also plenty of trails in nearby Grand Mesa.
Horseback Riding: There are 7 miles of paved & gravel roads. Nearby, Grand Mesa National Forest offers hundreds of miles of trails. Horse corrals are also available to rent.
Hunting: Open for hunting during established seasons from the first Tuesday after Labor Day through the Friday before Memorial Day. Only archery or shotgun loaded with bird-shot permitted.
OHV Riding: There is a staging area located in the southwest corner of the park providing easy access to hundreds of miles of trails in Grand Mesa National Forest. There is no riding in the park, except for access to and from Forest Service Rd 262 (Park Creek Rd) and the Early Settlers Campground or Pioneer Cabins and Pioneer Tent-site area.
Winter Recreation: Cross-country skiing, ice fishing, ice skating, sledding, snowshoeing, and snowmobiling are all permitted in the park. Skiers and snowshowers can use the 2-mile trail that loops near the lake. Sledding is best at the hills next to the cabins and snowmobiling is permitting on the OHV trails.
Details
Address: 15247 North 6/10 Rd, Collbran, CO
Phone: 970-487-2407
Season: Year-round
Pets: Yes, on leash
Fee: Vehicle (daily) | Camping
Maps: (PDF)
Campground: Reservations
Website: cpw.state.co.us/…
Latest in Vega State Park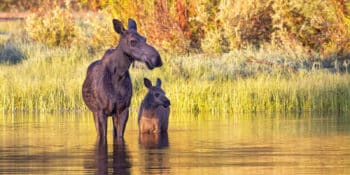 Large, majestic animals that are deceivingly hard to spot, moose are a popular animal for wildlife…