In the Gunnison National Forest, Lake Irwin is a scenic reservoir located about 9 miles from the town of Crested Butte, Colorado. Lake Irwin sits at 10,200 feet and is popular for both day trips and overnight stays with staggering views of the Ruby Mountain Range. Only accessible from mid-June to the beginning of October, the area typically sees heavy usage while in season.
During the late 1800s, the Elk Mountains became a popular mining area, which led to the development of Irwin, Colorado. Despite becoming one of the largest mining camps in Colorado, Irwin is now a ghost town, after being completely abandoned in the 1920s. Lake Irwin gets its name from Dick Irwin, one of the most successful prospectors in the area.
Activities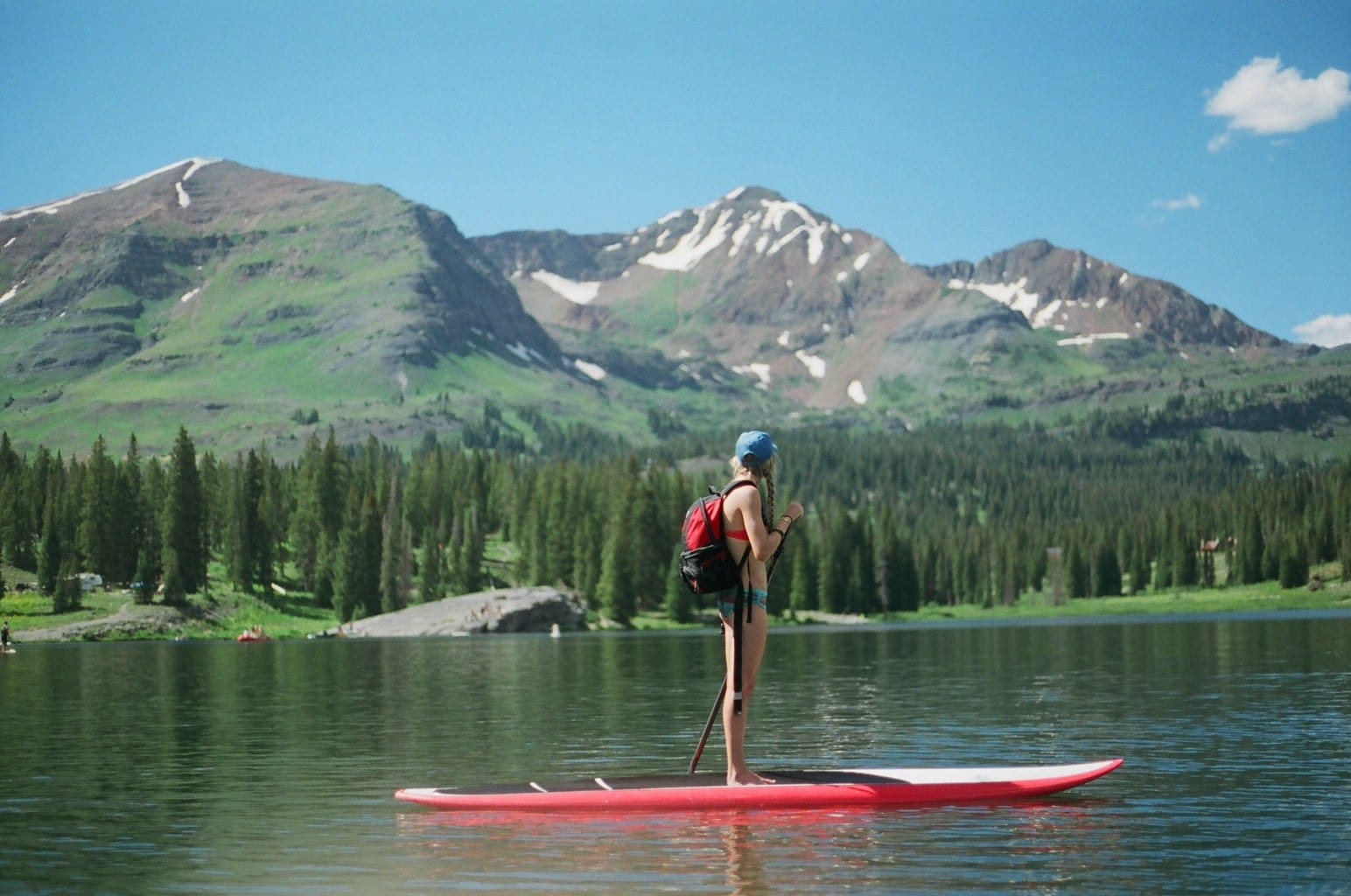 Birding & Wildlife: Lake Irwin is one of the best destinations for birdwatching near Crested Butte, with easy access to dense spruce, fir, and aspen forests. Here, visitors may spot magpies, warblers, jays, doves, ptarmigans, and more. Aside from the birds, it is also common to spot elk, deer, squirrels, and other animals spending their time near Lake Irwin.
Boating: Non-motorized and electric-motor boats are permitted for wakeless travel on Lake Irwin. Most commonly, the lake is popular for fishing or paddling with a kayak, canoe, or stand-up paddleboard.
Camping: On the western shore of the water, the US National Forest Service maintains the Lake Irwin Campground, which has 25 campsites available for a small overnight fee. Campsites here can be reserved in advance and each features a fire pit, grill, and picnic table. There is also access to bathrooms and drinking water available onsite.
Aside from the campground, there are also opportunities for free, dispersed camping throughout the surrounding national forest land.
Read about the camping near Crested Butte and Kebler Pass.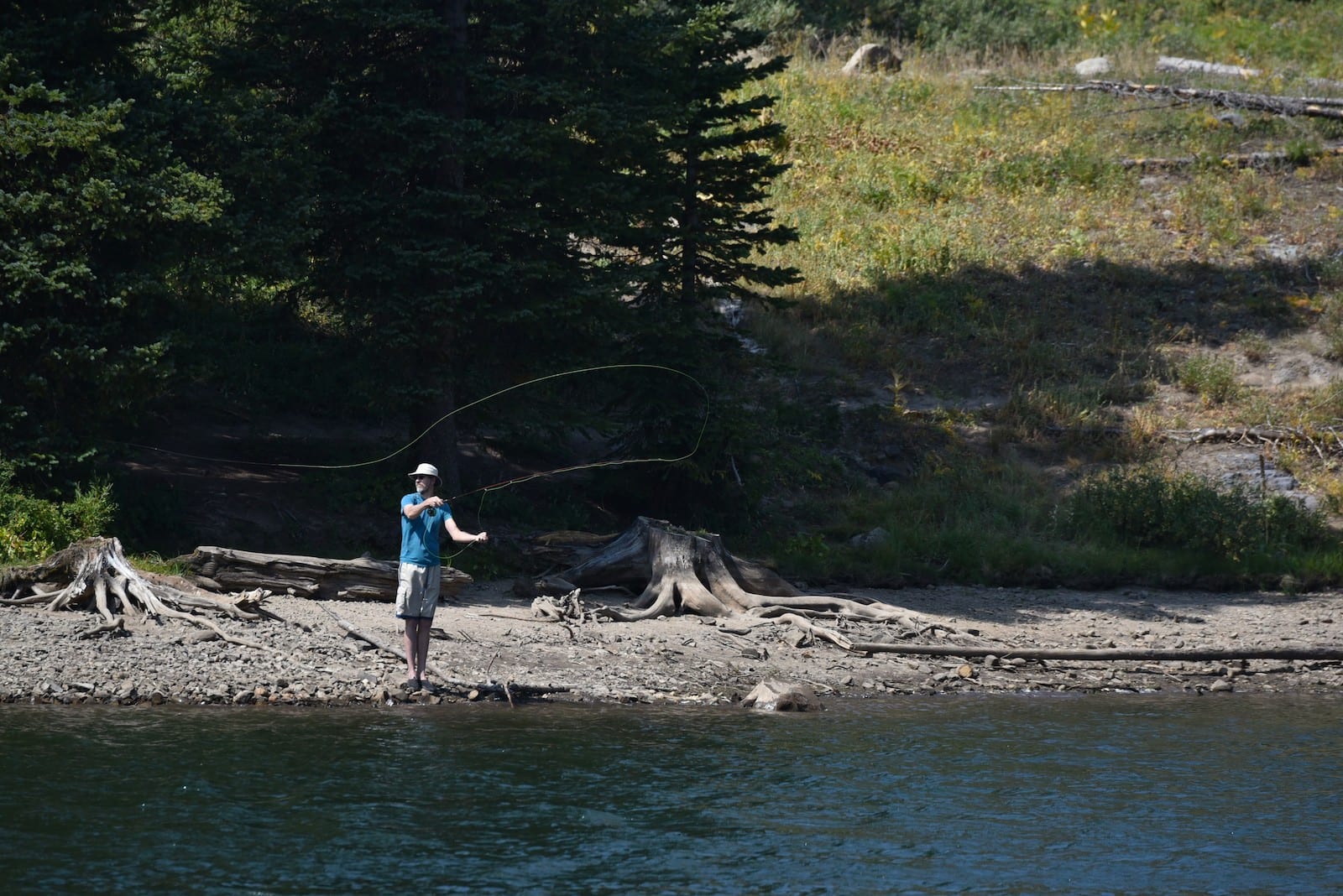 Fishing: Fishing is extremely popular at Lake Irwin, with a variety of trout species stocked each year by Colorado Parks & Wildlife. A valid Colorado fishing license is required to fish in Lake Irwin and its surrounding waters, with many anglers choosing to travel to the nearby Copley Lake via the Irwin Lake trail.
Trails: From the Lake Irwin campground, visitors can access a myriad of trails for hiking, backpacking, and mountain biking in the area. For panoramic views of the surrounding mountains, the nearby Scarp Ridge Trail is a moderately challenging, but extremely rewarding hiking trail. Beyond this, the Dyke Trail offers exciting and diverse mountain biking action.
Picnicking: There are picnic tables, bathrooms, and trash facilities available for visitors to use for a small daily fee.
There are more activities in the surrounding Gunnison National Forest.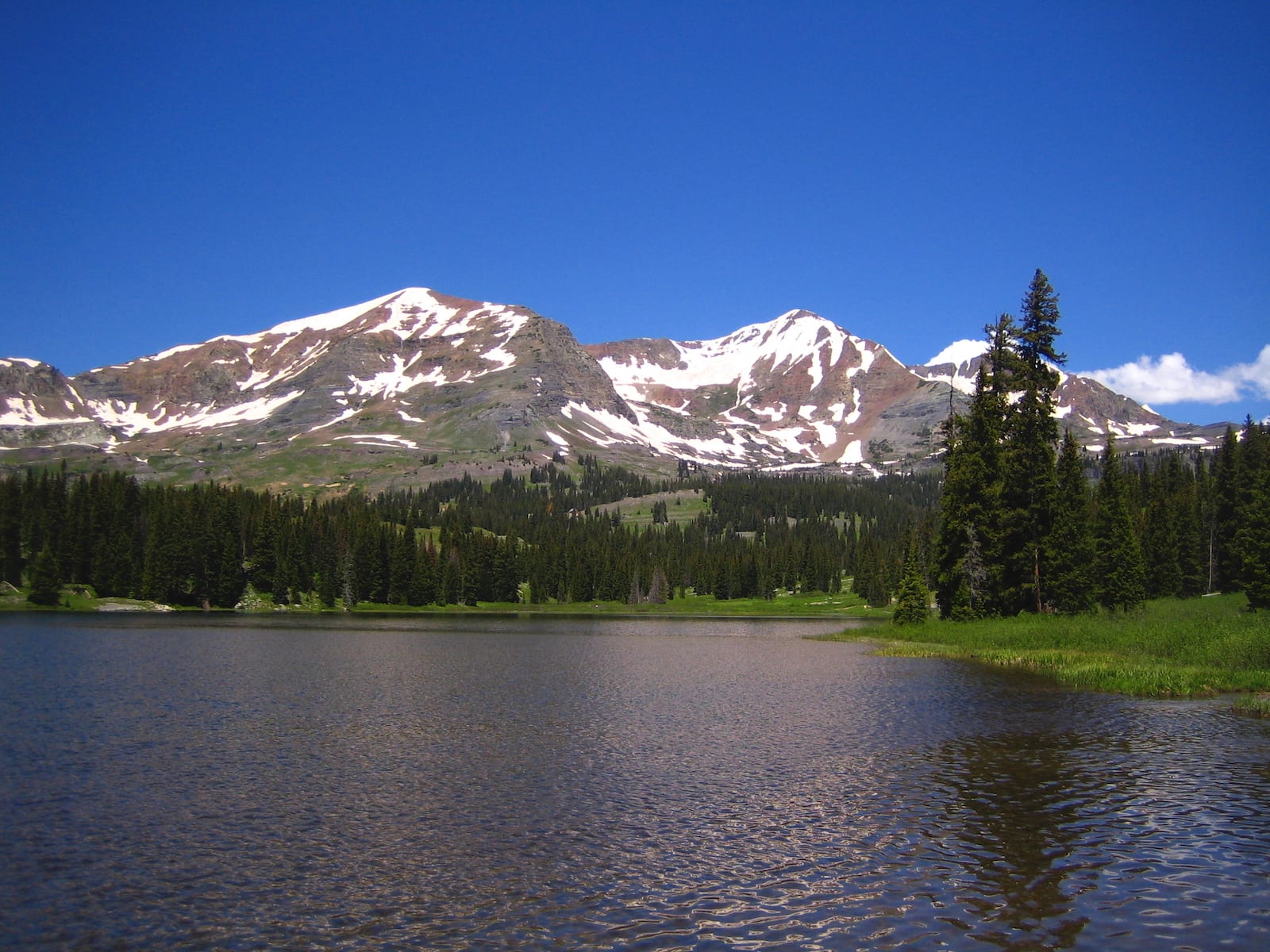 Details
Address: Lake Irwin Campground, Forest Road 826, Crested Butte, CO 81230
Phone: 970-349-6348
Season: Mid June – early October
Hours: 24/7
Fees: Entrance | Camping
Maps: Lake Irwin Map (PDF)