Converted from a mining pit to a water storage facility in 2004, the Poudre Ponds Recreational Fishery, in Greeley, Colorado, is one of the city's newer recreational sites. This landscape was completely reclaimed and is now available for fishing and gas-free boating, as well as hiking and biking opportunities along the Poudre River Trail.
Recent construction in 2020 improved water storage and recreation opportunities, and the Poudre Ponds will be reopening for public use in spring 2021.
Activities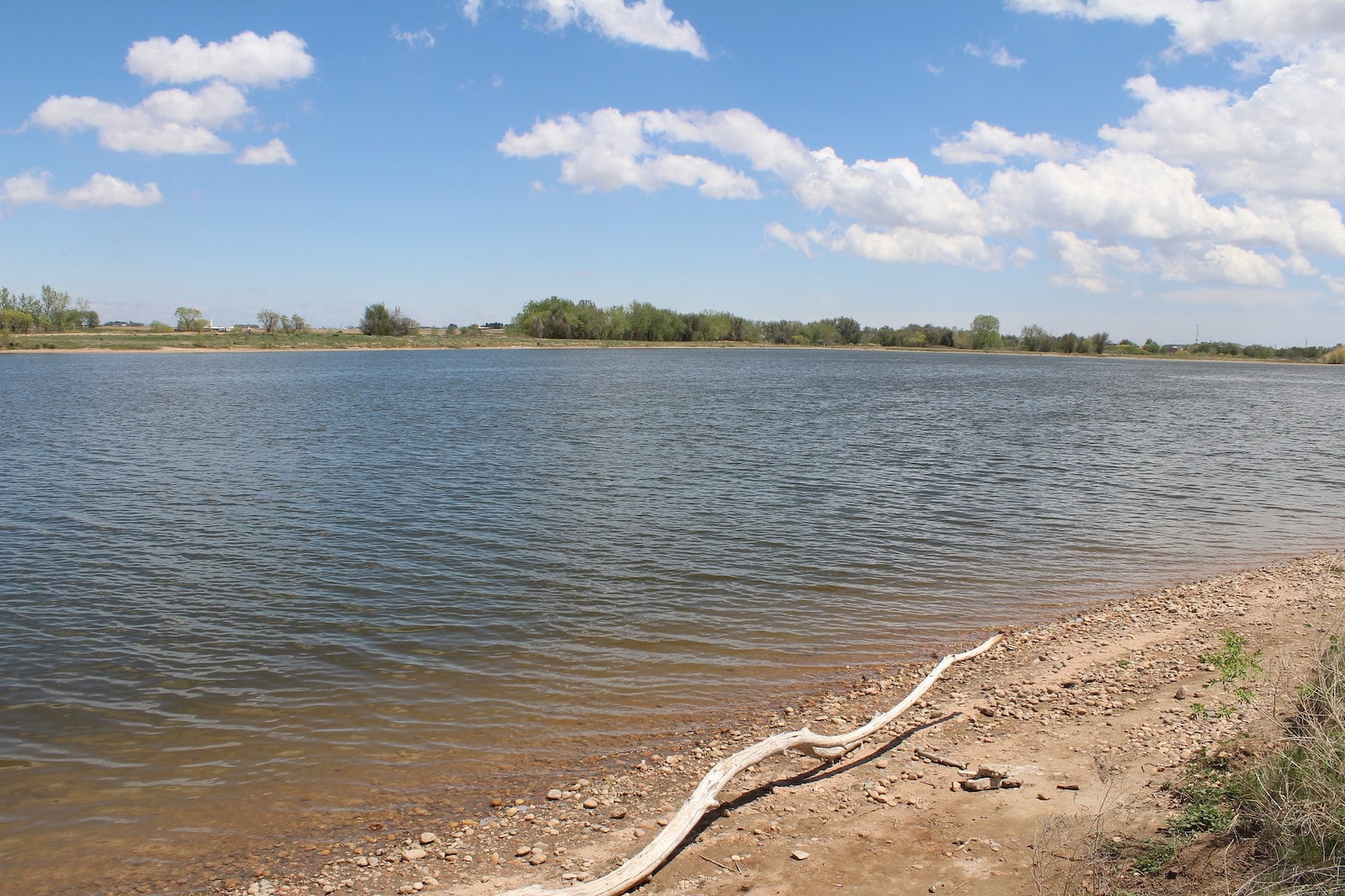 Boating: If you're in possession of a gas-free boat under 17' in length and a valid boating permit, you can take it out on the waters of the Poudre Ponds and enjoy a calm day on the water.
Fishing: The multiple ponds at Poudre Ponds Recreational Fishery were actually drained in late 2020 to accommodate construction projects intended to improve the reservoir. Upon its reopening in the spring of 2021, the ponds will be restocked by Colorado Parks and Wildlife, which will introduce habitats for many diverse fish species.
Previous anglers have been able to catch bass, catfish, crappies, trout, carp, and bluegill in the pond's waters.
Hiking/Recreation Trail: The Poudre Ponds site is bordered by the Poudre River Trail, an expansive 21-mile-long trail that connects different ponds, parks, open spaces, and habitats along a large natural corridor.
The trail begins at the Island Grove Regional Park in Greeley and extends to the River Bluffs Open Space Trailhead in Windsor, offering hikers, cyclists, and nature enthusiasts ample space to get outside and enjoy the beauty of Northern Colorado.
The newly-improved Poudre Ponds Recreational Fishery is an ideal destination for anglers, boaters, and hikers looking for recreation opportunities in Greeley.
Details
Address: 1013 N 25th Ave, Greeley, CO 80631
Phone: 970-381-6250
Season: Year-round (upon reopening)
Requirements: Boating permit
Hours: Dawn – Dusk
Map: Poudre Ponds (PDF)
Website: poudretrail.org…