Spanish for "Little Valley", Vallecito Lake is one of Colorado's biggest bodies of water. Situated in Bayfield, Vallecito is one of the highest mountain lakes of its size anywhere, at 8,000 feet above sea level, and was the ancestral home to the Ute Indians, long revered as a southwest treasure.
Vallecito Lake is located 18 miles from Durango and is one of the town's most loved recreation spots. With camping, cabins, and a few year-round restaurants here, it makes a cool base for Four Corners exploration.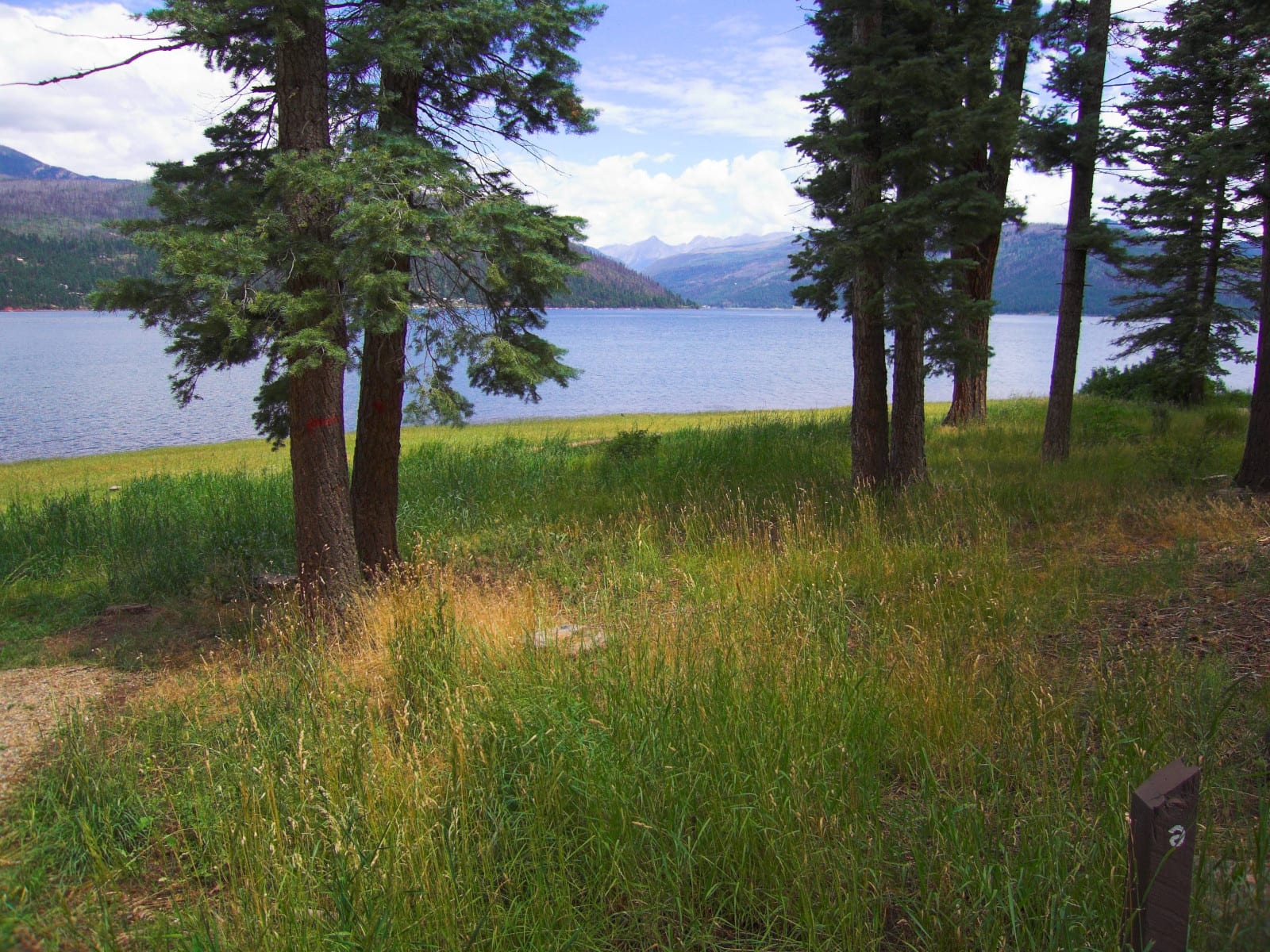 Vallecito Lake is home to a community of about 2,000 summer residents and 400-500 year-round locals. It's located beside the San Juan National Forest and is to the east of Lemon Reservoir. It's also managed by the Bureau of Reclamation.
Boating & Fishing
The lake is open to a range of boats, from kayaks to powerboats. You can bring your own and launch from the boat ramp, or rent one seasonally at the marina. Rainbow trout, brown trout, northern pike, and other large fish are found in the lake. You can trout fish year-round and pike are plentiful between mid-May and mid-June. There is an annual ice fishing tournament held in mid-February.
Vallecito Marina – You can rent a quality pontoon or fishing boat by the hour (2-hour minimum) at the marina. Pontoons are available in 6, 7, 8, 10, 12, 14 person sizes, and fishing boats are 16 feet in length. Furthermore, kayaks, canoes, and stand-up paddleboards can be rented by the hour with no minimum duration. They also have tandem kayaks and canoes.
Vallecito Marina offers rentals from May 1st to mid-August. You can rent a slip or buoy by the day, week, or month for boat storage. The Vallecito Marina Shop has everything you need for a fun day on the lake, including, snacks, beverages, and fishing supplies.
Ten shaded picnic tables and a gravel boat ramp are found at the Old Timers Day Use Area. It's a popular place for boating and fishing with the gates open daily from 6 am to 10 pm. You can also hike into the adjacent Weminuche Wilderness Area on the western side, and fish in Vellicto Creek, which is limited to artificial flies and lures.
Camping, Cabins & RV Parks
Year-round, Vallecito offers a slew of overnight lodging accommodations. There are more than a dozen cabin rentals, three public RV Parks, and numerous campgrounds managed by the U.S. Forest Service.
Even if you're roughing it at a campsite, you can still eat well at Vallecito Lake. There are a few restaurants open throughout the year, as well as a liquor store to stock up on locally made craft beer.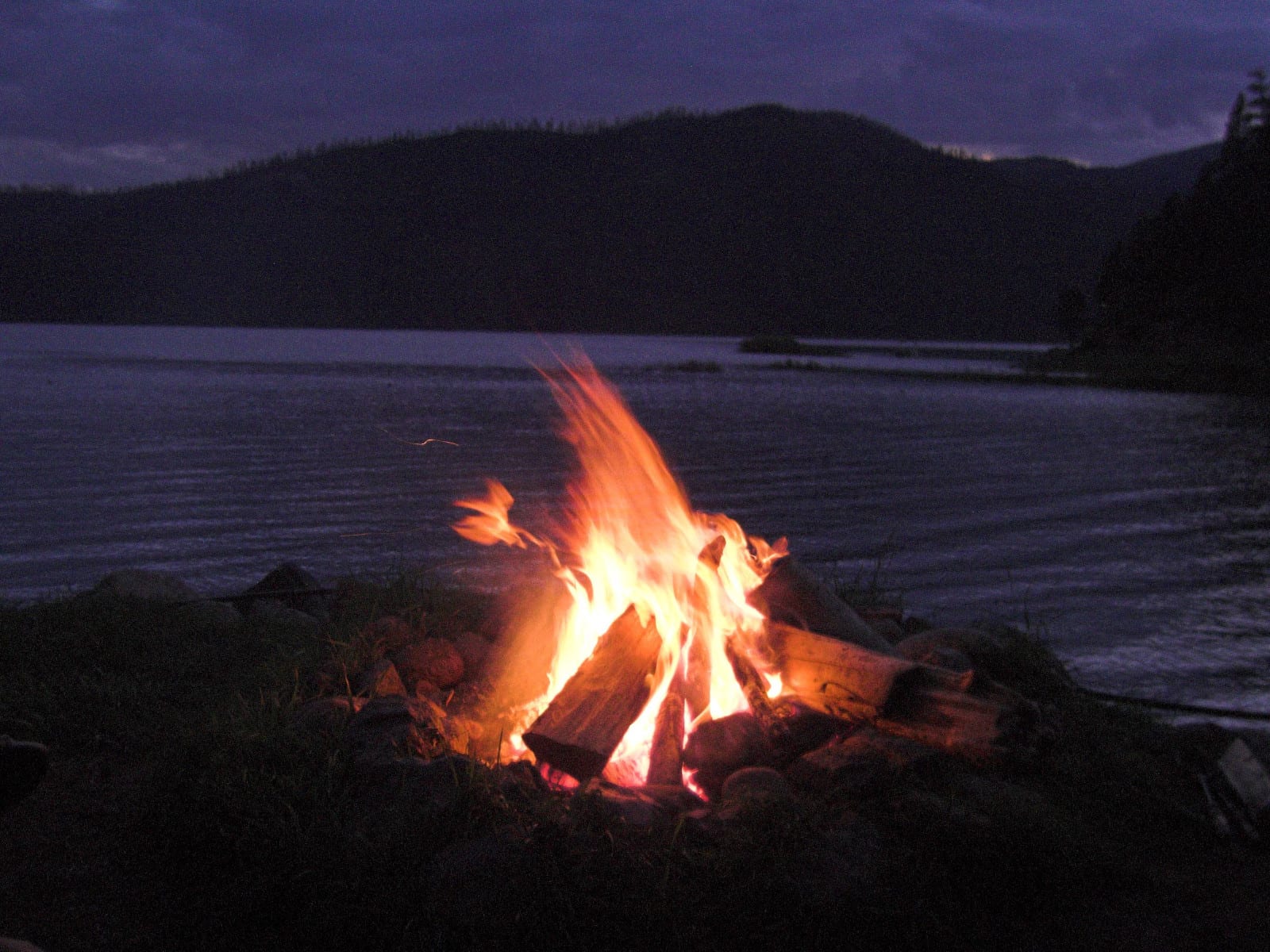 Hiking & Tour of Carvings
Hiking around the lake is a year-round pleasure at Vallecito. Some of the more popular trails include North Canyon Trail, East Creek Trail, and Pine River Trail, as well as Vallecito Creek Trail, which accesses the Weminuche Wilderness. Most trails are open to horseback riders and, in the winter, snowshoeing is available.
The Missionary Ridge Fire of 2002 burned 70,000 acres at a cost of 40.8 million dollars. The community helped heal by creating a set of 14 carvings from the burnt trees. Each stands around 18 feet tall and weighs around 2,600 pounds per sculpture. They showcase the firefighters that helped save the region, with one honoring Alan Wyatt, who died fighting the fire.
You can view the carvings on the western and northern shores of Vallecito Lake. Make sure to pick up a Tour of Carvings brochure in Durango at the downtown tourism office to help locate them all.
Special Events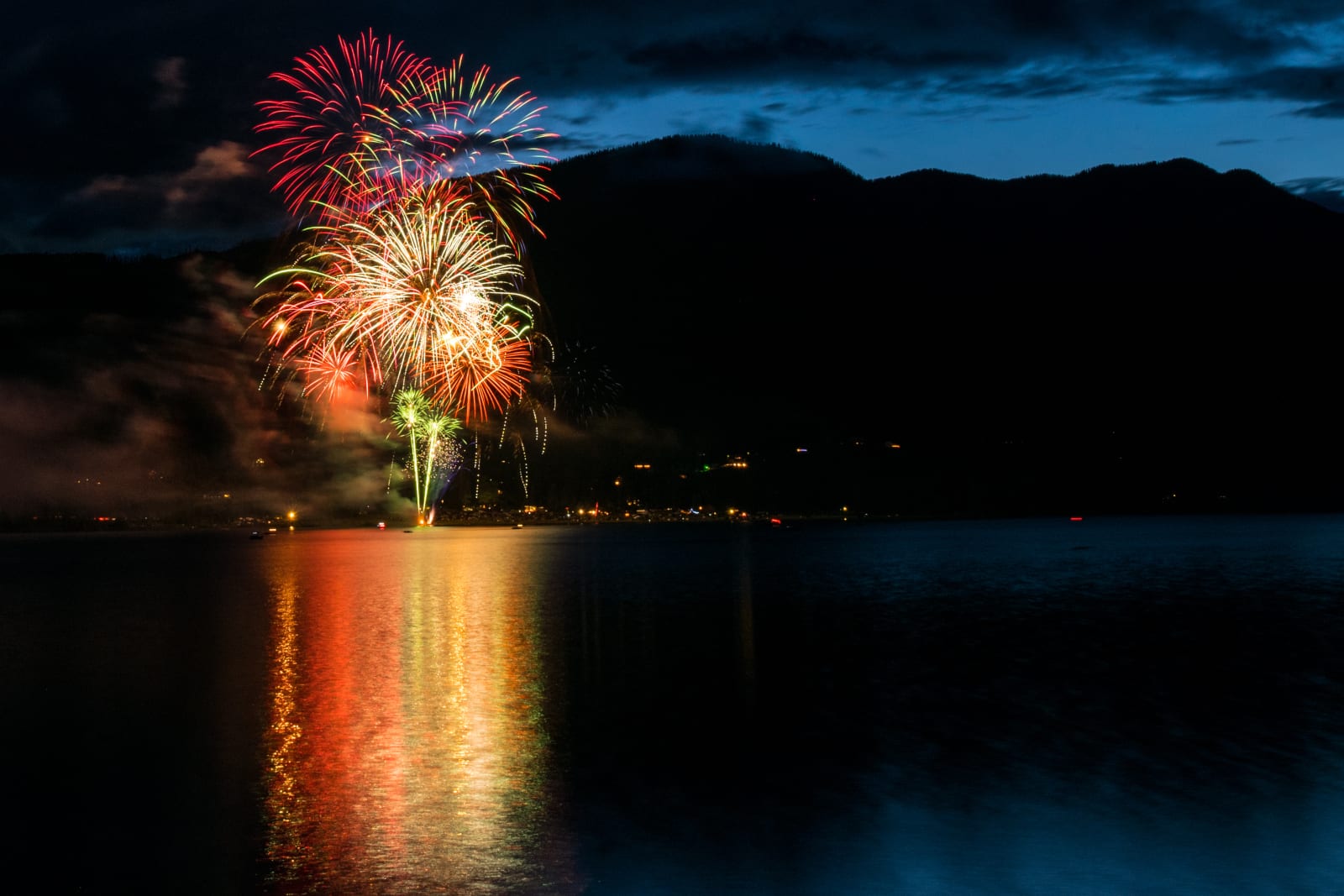 Christmas in Vallecito – In mid-December, the local community invites guests to join them for the annual Xmas festivities.
Friday – Festival of Trees Home Tour (includes drinks/hors d'oeuvres at each stop and tickets are required)
Saturday – Pancake breakfast, kids' party with Santa, Poker Run, and the fireworks display over the lake
Sunday – Pancake breakfast
Details
Address: Vallecito Lake, Bayfield, CO 81433
Phone: 970-247-1573 (Vallecito Lake Chamber of Commerce)
Season: Year-round
Fees: Vehicle (daily)
Website: vallecitolakechamber.com | usbr.gov… (Dam Info)
Latest in Vallecito Lake