Colorado is full of fascinating ghost towns located throughout the state, mostly up in the Rocky Mountains. There are certainly some very well-preserved ones, as well as old communities that are disappearing more each year. These towns were abandoned for different reasons, some due to mining or economic struggles, others due to natural forces like cold winters.
List + Map of Ghost Towns in Colorado
Year-round you can explore the best abandoned, old ghost towns in Colorado's Rocky Mountains and beyond. Some high-elevation former mining camps are only accessible in the summer. 2WD cars will be fine for most, though, some require a high-clearance 4×4 or a hike-to-access. Not all ghost towns listed are worth visiting, as little to nothing remains, but we'll still note their history.
Featured Ghost Towns
Guide to Abandoned Places in Colorado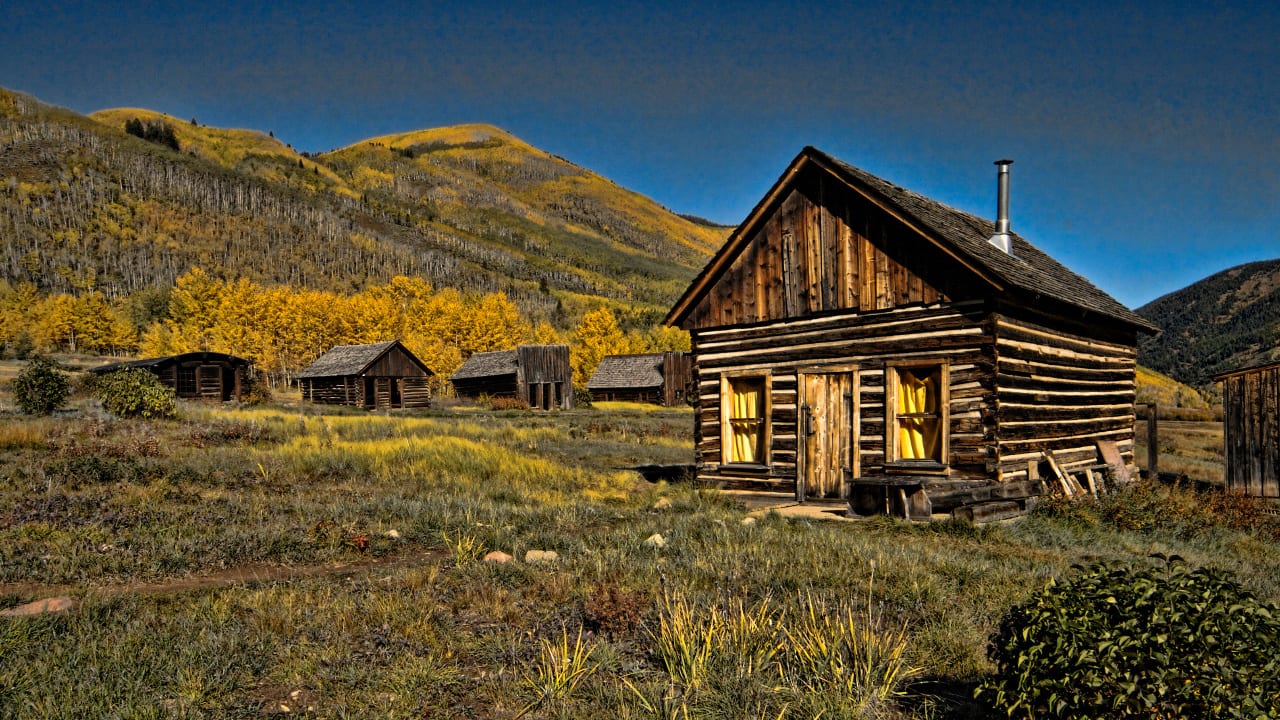 Colorado is a state filled with a rich, Wild West history which can be easily experienced with a trip to a ghost town. During the Great Gold Rush in the second half of the 19th century, settlers headed west in search of their fortune. Mining camps boomed.
Saloons, shootouts, cowboys, and sheriffs were commonplace during these glory days. Sometimes the town mines ran dry and miners and their families moved elsewhere to find work. Other times, a railroad line was constructed in a nearby town and drew the population away. No matter the reason, the towns transformed from heyday hubs to quiet (sometimes completely abandoned) communities.
Now, they remain stuck in their 19th-century life as ghost towns. But just because no one lives there doesn't mean that they are totally devoid of life. Many of the ghost towns in Colorado are considered to be national historic treasures and are preserved and visited as such.
A few western museums stage an "Old West" style ghost town with original buildings and artifacts. South Park City in Fairplay and Gunnison's Pioneer Museum are two examples. Being able to enter centuries-old saloons, still furnished with original 19th-century stools and bars, is an unmatched experience.
Visiting Colorado's Top Ghost Towns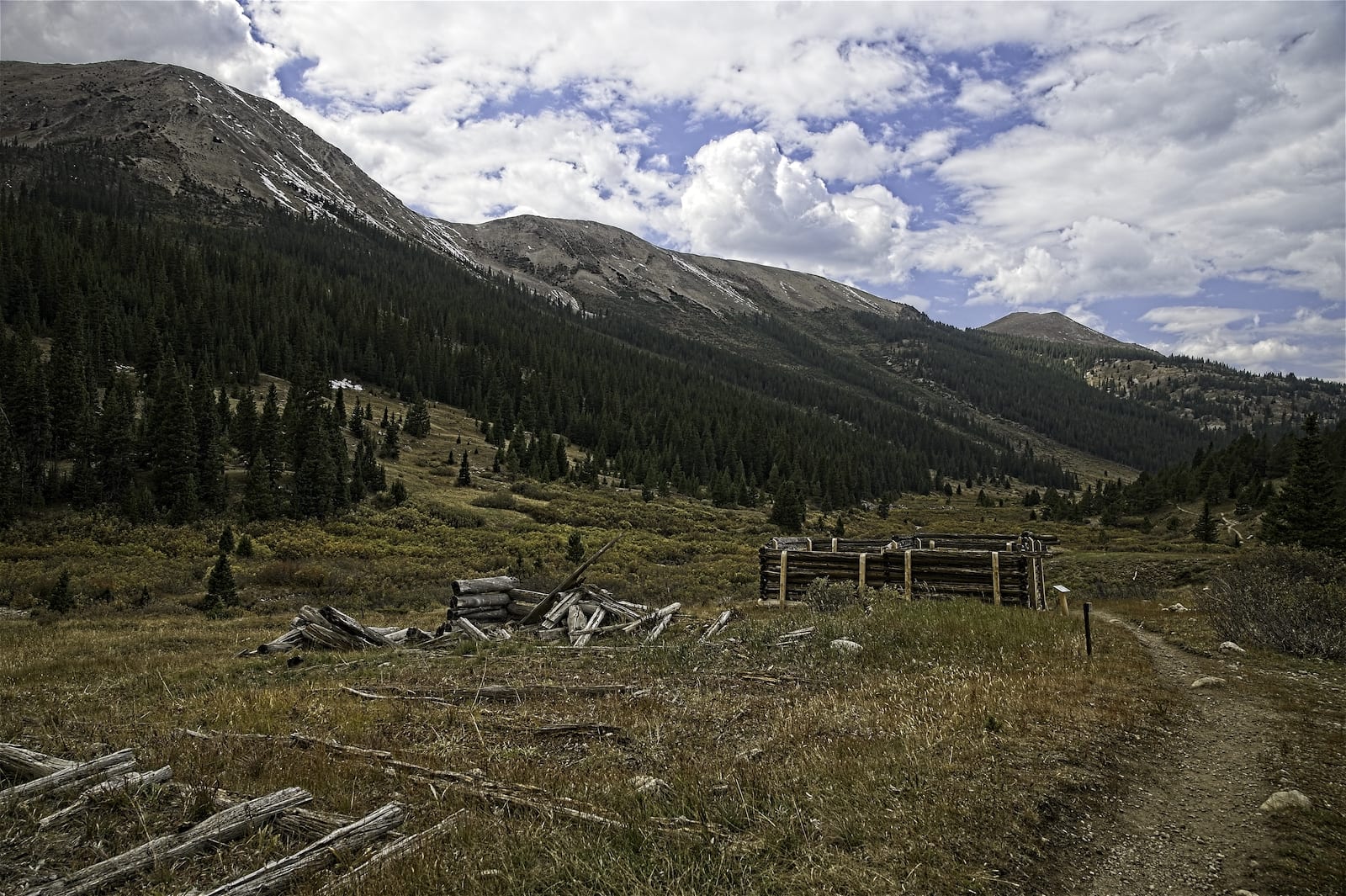 There are well over fifty ghost towns to visit. Each has its own local flavor, so many tourists decide to visit multiple during a journey through this beautiful state. Most towns are absent of any full-time residents. However, some like Nevadaville, have a few, although they're still pretty much deserted.
The towns can be remote and only accessible by 4×4, while others are just off the main road. They make for a relaxing day trip and fun addition to your travels. Depending on the route some can be accessed in the winter, while others are best saved for spring, summer, and fall when the snow is melted and roads are clearer.
If you're looking for a well-preserved town, check out Independence. Tucked away on the side of Independence Pass outside Aspen, it houses a large number of original homesteads. Listed on the National Register of Historic Places, this old mill site ultimately failed because of its dwindling population and harsh, high-elevation winters.
Another one of the most notable towns is Saint Elmo. It houses forty-three buildings, including a still operating General Store, open in summer and fall. There is also an abandoned railroad and a cemetery that definitely leaves a haunting impression.
Remote Off-Road 4×4 Ghost Towns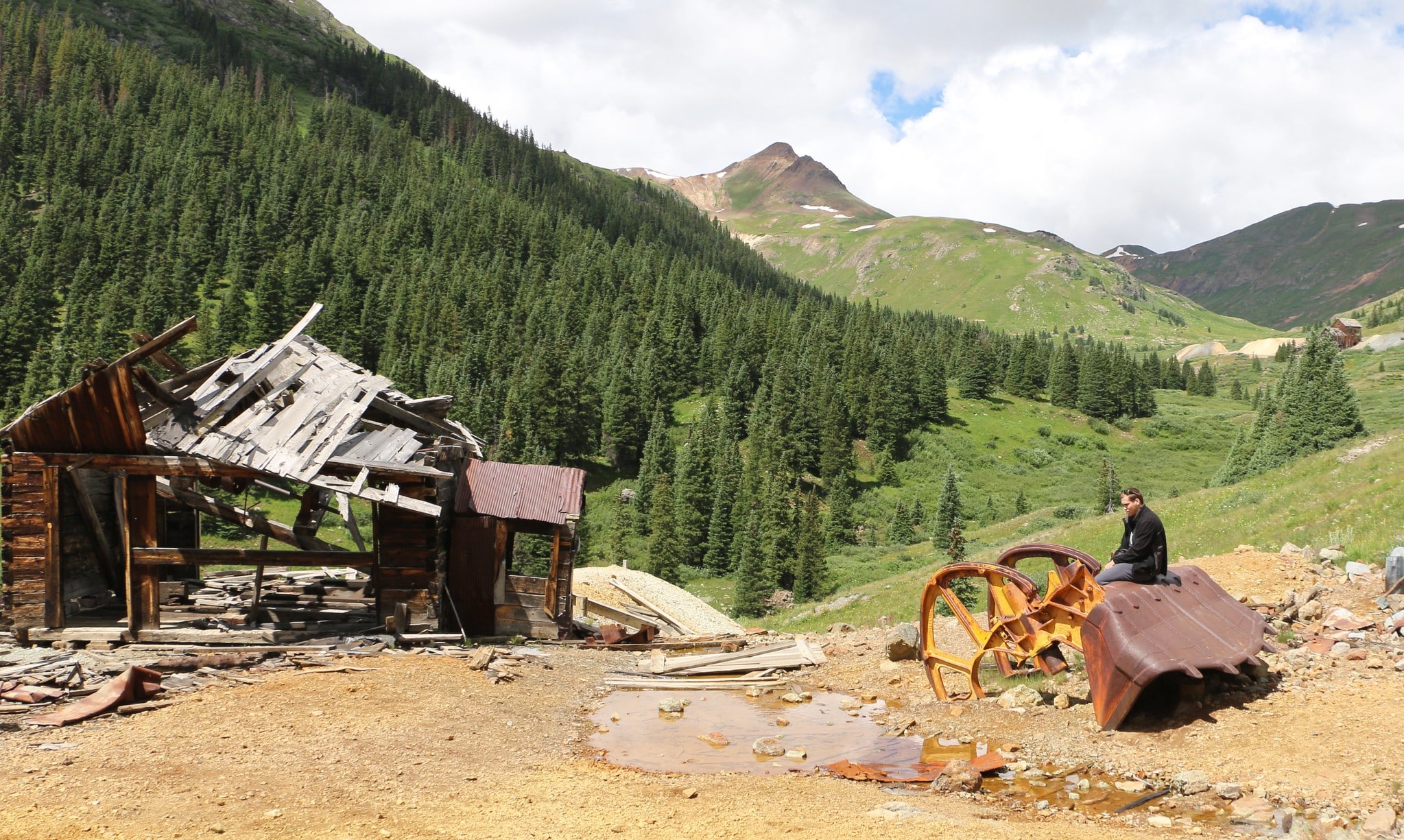 Graysill Mines is a good choice if you want to see the lifestyle that miners led, or Homestead Meadows if you want to check out the remnants of buildings that the earliest Rocky Mountain settlers once called home.
Hidden on the Alpine Loop 4×4 byway by Silverton, Animas Forks is one of the highest ghost towns at 11,200 feet of elevation. It has many original buildings remaining. Vicksburg and Winfield are secluded in Clear Creek Canyon, north of Buena Vista. Both feature a good amount of historic structures to explore.
Many of the ghost towns in Colorado contain little evidence of previous inhabitants. There may only be one building or a few scraps of wood left behind. Bowerman, Hancock, and Teller City each have only a select amount of ruins left. They do, however, have interpretive signs with the town's history, so you can use your imagination as to what life might've been like back then.
Haunted Ghost Towns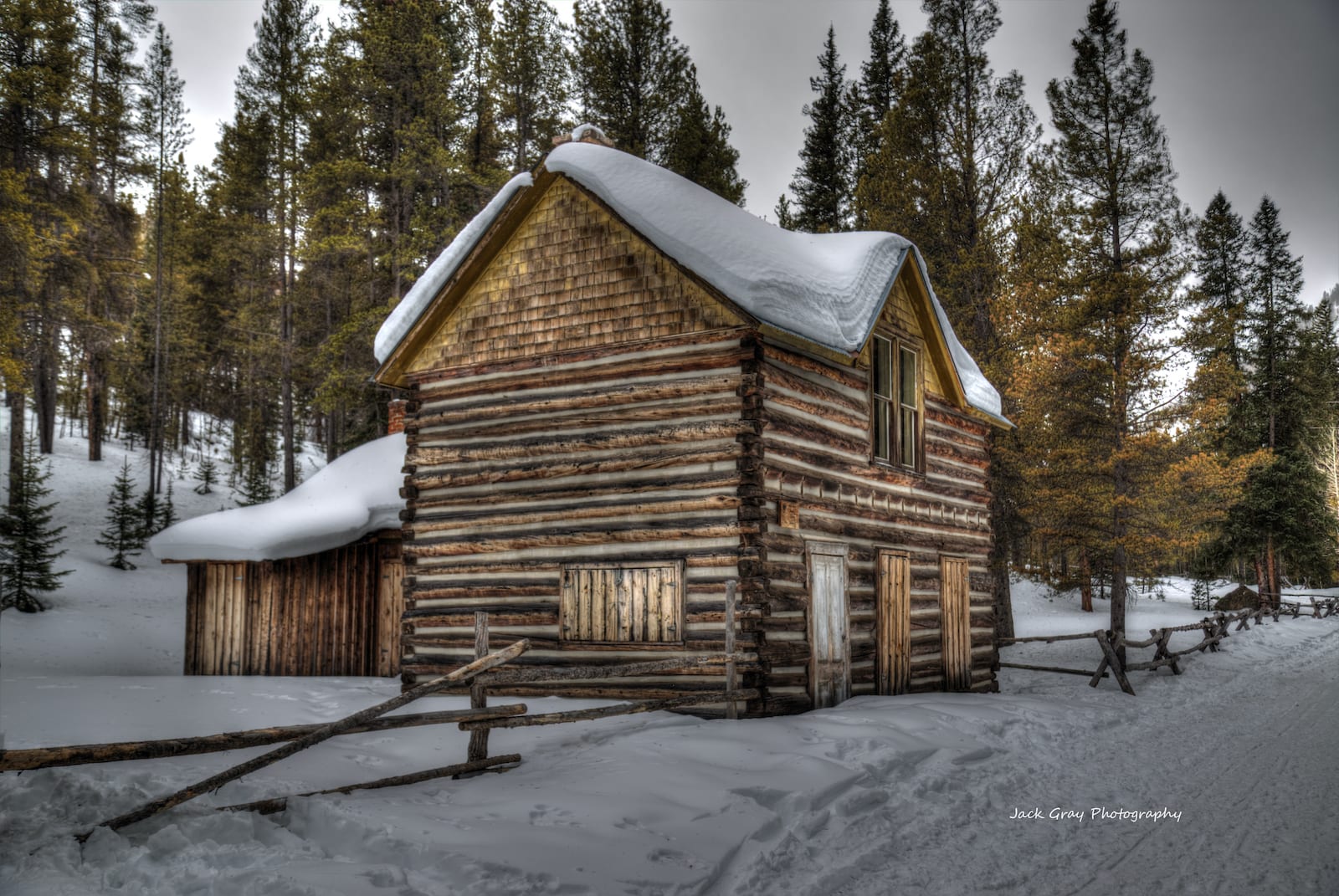 Historians and explorers aside, there is another major group of people who enjoy taking a trip to local ghost towns. Famous TV personas from series like TAPS, Paranormal State, and similar ghost-hunting shows have visited these abandoned communities.
They're in search of the residents who may have decided to stay, long after they died. It isn't uncommon to hear legends of cowboys, sheriffs, and criminals who were shot during altercations. If anywhere in the Wild West would be haunted, it's probably Colorado.
There are many ghost towns to visit, and there are a lot of nearby resorts that accommodate adventurous travelers in search of Western history and hauntings. If you're in the mood for even more ghost hunting, Colorado also has plenty of haunted places to explore.
Ancient Puebloan Villages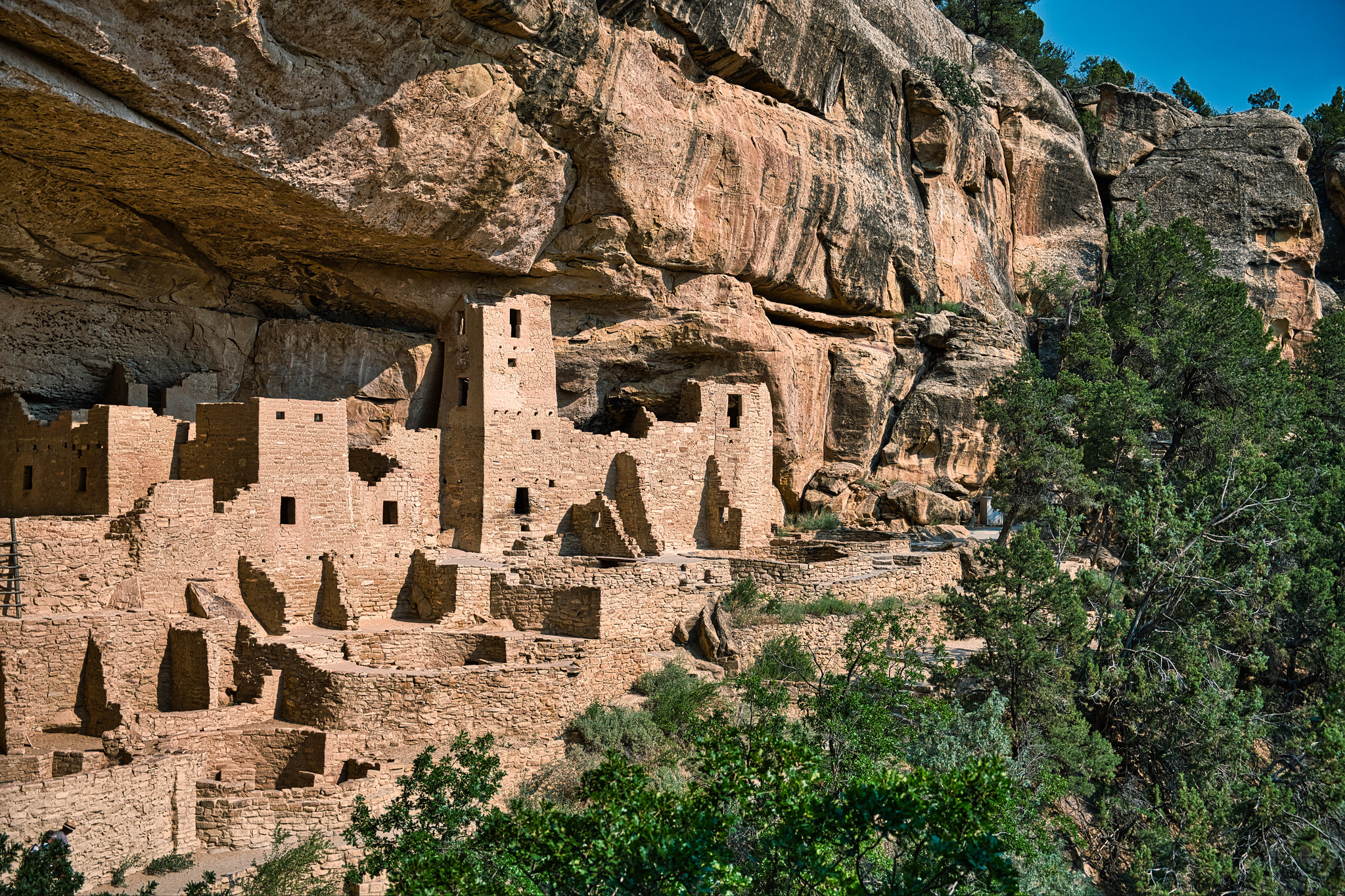 A different type of ghost town exists in Southwest Colorado, and they're much older than former mining towns. The Anasazi or Ancient Puebloan inhabited the Four Corners region until about 1300 AD when they mysteriously vanished. Reasons for their disappearance vary, with the most popular conclusion being they exhausted the area's natural resources.
Evidence of their homesteads exists at Mesa Verde National Park by Mancos, Canyons of the Ancients in Cortez, and Hovenweep in Dolores. Unbelievable cliff dwellings and mesa-top villages are waiting to be explored year-round. It's hard to understand how they managed to build these huge communities right into the side of a towering cliff, and in some cases, historians are still stumped about how they came to be.
Luckily, you can camp at all three parks to spend some more time ogling at the ancient towns. Because of their southwestern location, they are a little quieter than other Colorado attractions and could be a nice weekend trip to explore during the colder months.
Tips for Exploring a Ghost Town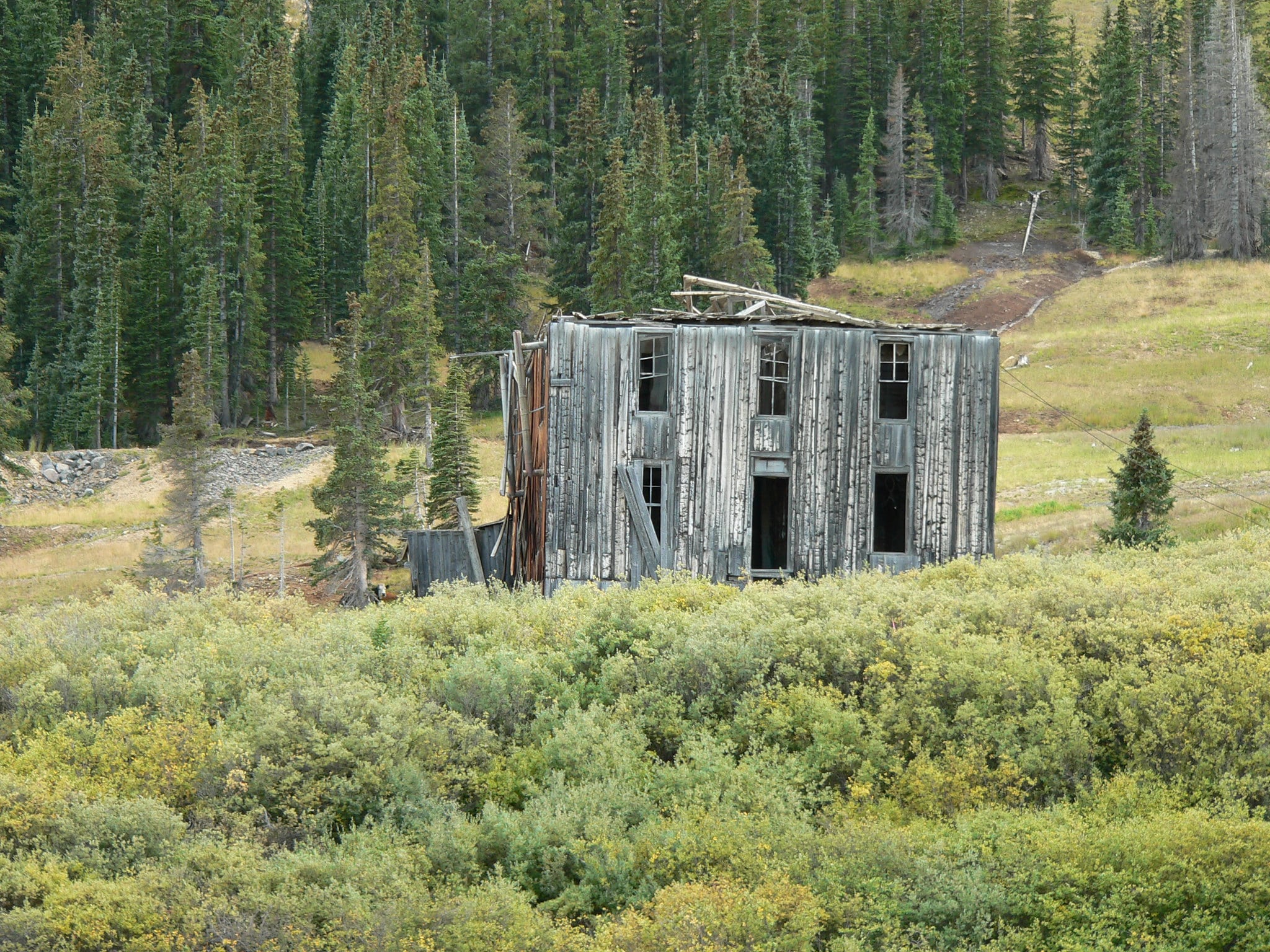 Here are some tips to make the most out of your visit to a Colorado ghost town:
Research the area beforehand: Before visiting a ghost town, it's important to do some research about the town's history and what to expect when you arrive. Download or print a map of the area in case you don't have cell phone reception in more remote towns.
Bring appropriate gear: It's important to bring suitable gear, such as comfortable shoes, sunscreen, a hat, and plenty of water. Ghost towns are often located in remote, high-elevation areas, and the terrain can be rough and uneven. Watch your step!
Respect the site: Remember that you're visiting a historical site. Be respectful and don't disturb any artifacts or structures. Take only photos and memories with you, and leave nothing behind.
Watch for hazards: Ghost towns can be full of hazards such as unstable structures, sharp objects, and dangerous wildlife. Be cautious and aware of your surroundings at all times.
Consider hiring a guide: If you want to learn more about the history of the ghost town and its significance, consider hiring a guide. There are several Jeep tours that can provide you with valuable information and take you to areas that you may not be able to access on your own.
Latest in Ghost Towns
View more ghost towns articles
Related Activities
Rent an ATV and explore the mountain backcountry. Finding ghost towns is a cinch with a Jeep. Some historic mines offer tours into the mine.