Resting at 9,235 feet in elevation above Hinsdale County, Henson, Colorado is an abandoned ghost town just west of Lake City. Henson is adjacent to the former Ute-Ulay Mine Group and has many standing artifacts, making it one of Colorado's best-preserved mining communities.
Tourists can visit the ghost town of Henson from May to December when County Rd 20 is open to the public. There are no fees to visit the area which contains many abandoned homes, mining structures, a schoolhouse, and even the ruins of a failed hydroelectricity dam on Henson Creek.
At the site of the mines, there is a self-guided walking tour to explore the powerhouse, mill, and several other buildings. Photographs are permitted when visiting Henson but trespassing off of the road or path is strictly prohibited.
History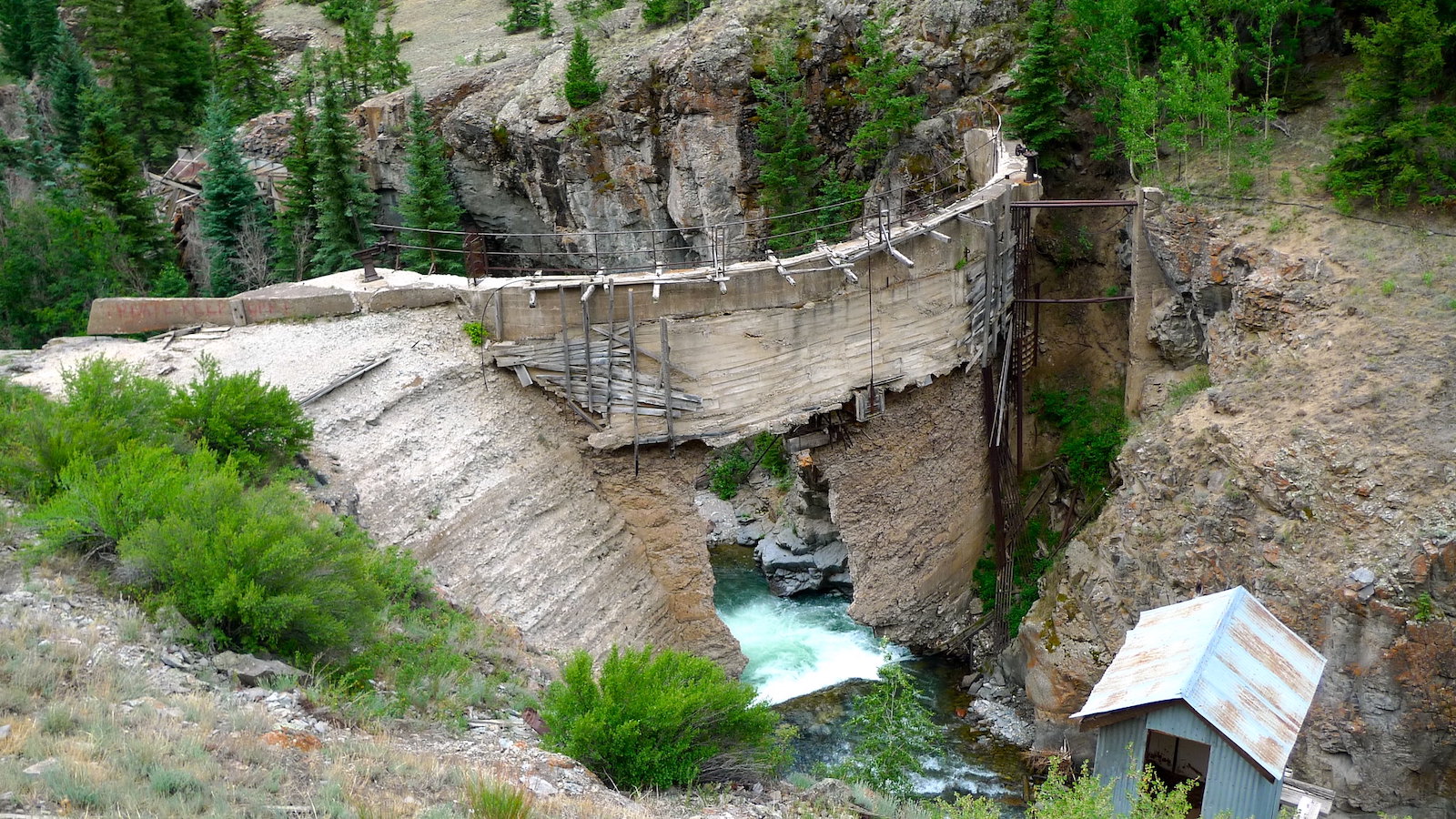 Historically, Henson has also been referred to as Hansen, Hanson, Hensen, and Honsen, depending on who you were asking. In 1896, the town was officially recognized by the US Board of Geographic Names as "Henson, Colorado", sharing its name with Henson Creek, which flows adjacent to the road through the abandoned town.
Both the creek and the town are named for Henry Henson, an early settler of the area. Settlers began pouring into Henson after gold was struck in 1871. The town continued to grow with success in the nearby Ute-Ulay and Hidden Treasure mines after the Brunot Treaty was signed in 1873 with local Native American tribes.
In its heyday, Henson had a tough reputation stemming from the area's harsh weather conditions, town shootings, and frequent mining accidents. The town became home to roughly 300 people, boasting a post office, schoolhouse, grocery stores, saloons, and even a miner's union, which famously went on strike in 1899.
While the mines continued to produce usable materials during World War II and beyond, Henson began to decline in population during the 1910s. As the nearby Lake City continued to grow, Henson's unofficial end occurred in 1973 when the Henson Creek hydroelectric dam broke, killing hundreds of fish downstream from chemical hazards.
In 2009, the site underwent a $1.2 million clean-up before becoming listed in the United States National Register of Historic Places.
Getting There
From Lake City – Henson, Colorado is located approximately 4 miles west of the center of Lake City. To reach Henson, simply take County Rd 20 west out of town from the intersection of 1st and Bluff Street.
County Rd 20 is 2WD accessible, as a part of the Alpine Loop National Backcountry Byway.
Details
Nearby Town: Lake City
County: Hinsdale
Elevation 9,235 ft | 2,815 m
Roads: Paved roads | 2WD
Season: May – December