Ironton is one of the easiest Colorado ghost towns to reach with several original buildings to see. It's located on the San Juan Skyway, between the high mountain towns of Silverton and Ouray.
The ghost town was part of the Red Mountain Mining District, which included several towns on both sides of Red Mountain Pass. This historic route of Highway 550 is gorgeous to visit any time of year, though it's particularly stunning in the fall when the aspens are sparkling.
History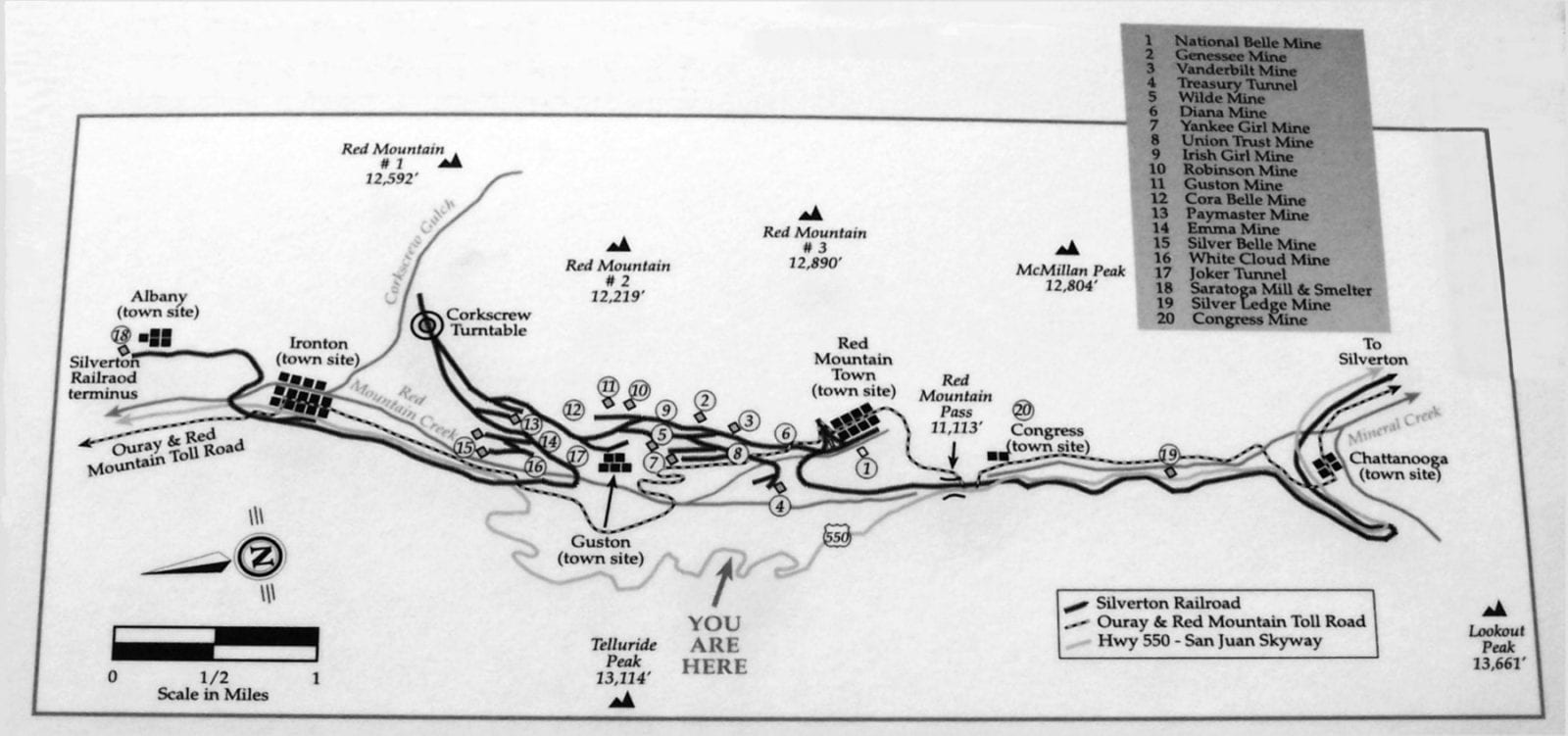 Once called Copper Glen, Ironton got its official start in 1893. After a few months there were already 300 buildings in town, with more on the way. It was easy building thanks to the town's flatter landscape than most.
Situated only seven miles south of Ouray, Ironton became an important transportation hub between Ouray and the mining camps of Red Mountain District. Travelerls staged here before heading over the pass to Red Mountain Town, now another ghost town.
The popular hovered around 1000 residents in the town's heyday of the late nineteethh century. Ironton had its own mines, two daily trains from Silverton, chain stores from Ouray and Silverton, as well as hotels, saloons and other necessities of a larger mining camp.
Once mining in the area slowed down by the early part of the twentieth century, the population slowly dwindled. The last official town local, Milton Larson, passed away in the mid 1960s. Today the town receives visits from curious travelers and history buffs passing through southwest Colorado.
Getting There
Situated on a stretch of the Million Dollar Highway, between Ouray and Silverton, it's easy to reach Ironton. Any vehicle with 2WD will be fine accessing year round, though winters do get a lot of snow. Mountain passes between Durango and Ouray occasionally close, but the road is a major highway that is plowed regularly.
From Ouray – Take Highway 550 south from town for just over 7 miles to reach Ironton. There will be an interpretive sign marking the site. Continue south for four miles to reach Red Mountain Town, another former mining camp in the district.
From Silverton – Take Highway 550 north from town for 15 miles to reach the ghost town. You'll pass the ghost town of Red Mountain first in 11 miles, on Red Mountain Pass.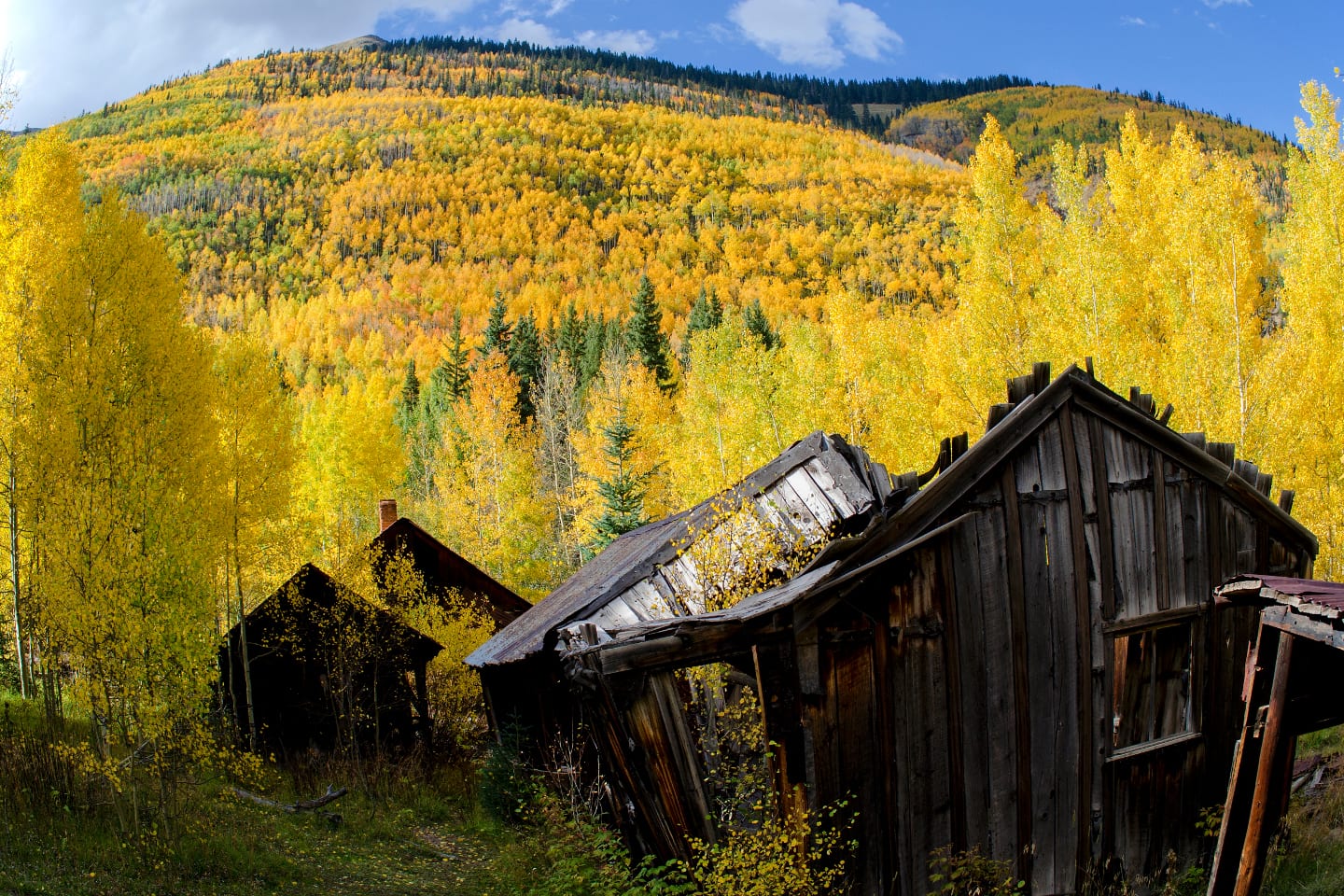 Details
Nearby Town: Silverton, CO
County: Ouray County
Roads: 2WD
Season: Year round