Red Mountain Pass is the stunning 11,018-foot summit of the Million Dollar Highway in Southwest Colorado. Although the road may be both treacherous and intimidating, adventurous drivers are rewarded with breathtaking views from the top.
Colorado's "Million Dollar Highway" is a 25 mile stretch of U.S. 500 that is consistently rated as one of the most scenic drives in the country. Red Mountain Pass is the highest point on that road. It is also one of the most dangerous sections during the winter, because of its steep grade and lack of guardrails.
The pass sits between Ouray and Silverton, approximately 20 miles north of Molas Pass.
History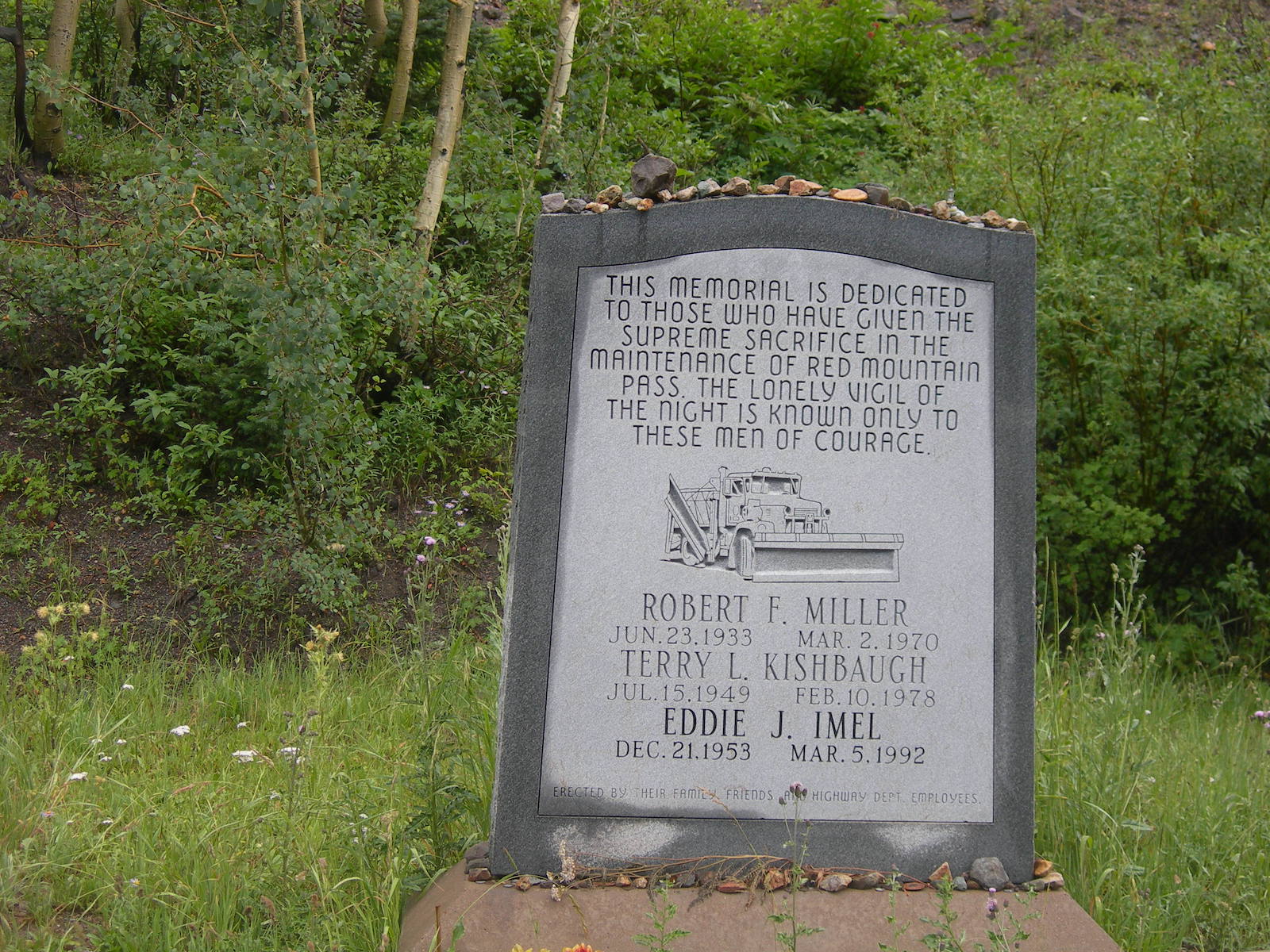 Between the Red Mountain Pass and Ouray lies the area known as the Red Mountain Mining District. This district has a rich history with a mining boom beginning in 1882. Over the next 11 years, towns like Red Mountain and Ironton blossomed through the exploration of the nearby mines such as Yankee Girl, National Belle and Guston.
Red Mountain Pass Accessibility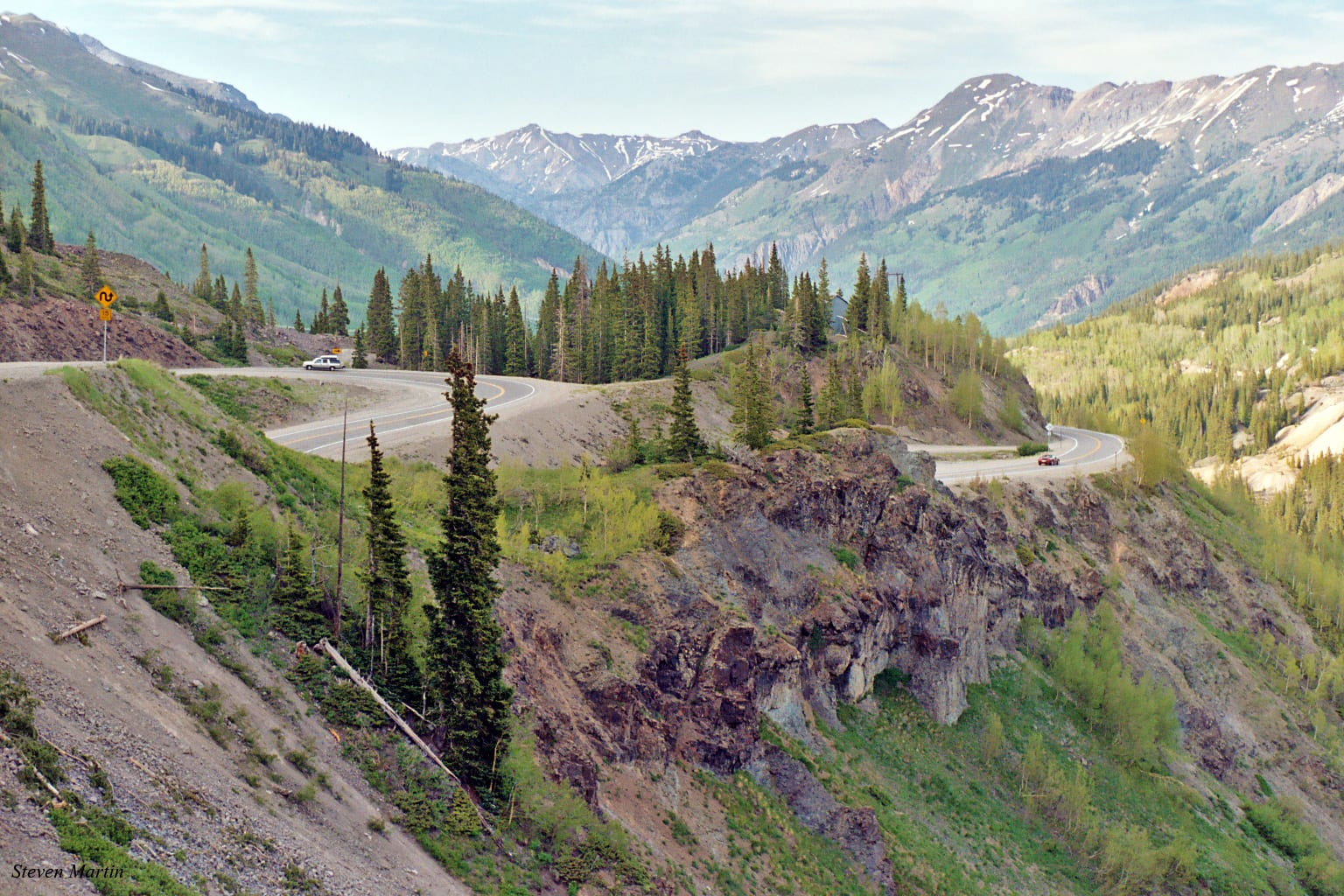 Red Mountain Pass lies within an area of the San Juan Mountains commonly known as "the American Alps." This means that there are both incredible mountain views as well as dangerous driving conditions. Anyone who is planning to travel from Ouray to Silverton along the Million Dollar Highway must be a confident driver paying very close attention to the road.
The area driven to and from Red Mountain Pass contains 8% grades, huge cliffs, and sharp turns. The journey up and down Red Mountain pass is also known for flash floods, loose rock, and lots of snowfall.
Seasonality – US 550 is generally open year round. With that said, the road will close during times of heavy snowfall. It is advised to always check the weather and be prepared for anything when traversing Red Mountain Pass.
Vehicle Restrictions – The Million Dollar Highway (US 550) is a well maintained, paved asphalt road. Therefore, most passenger vehicles can traverse the pass. 4WD vehicles are strongly recommended and motorists should travel with chains or snow tires.
Activities by Red Mountain Pass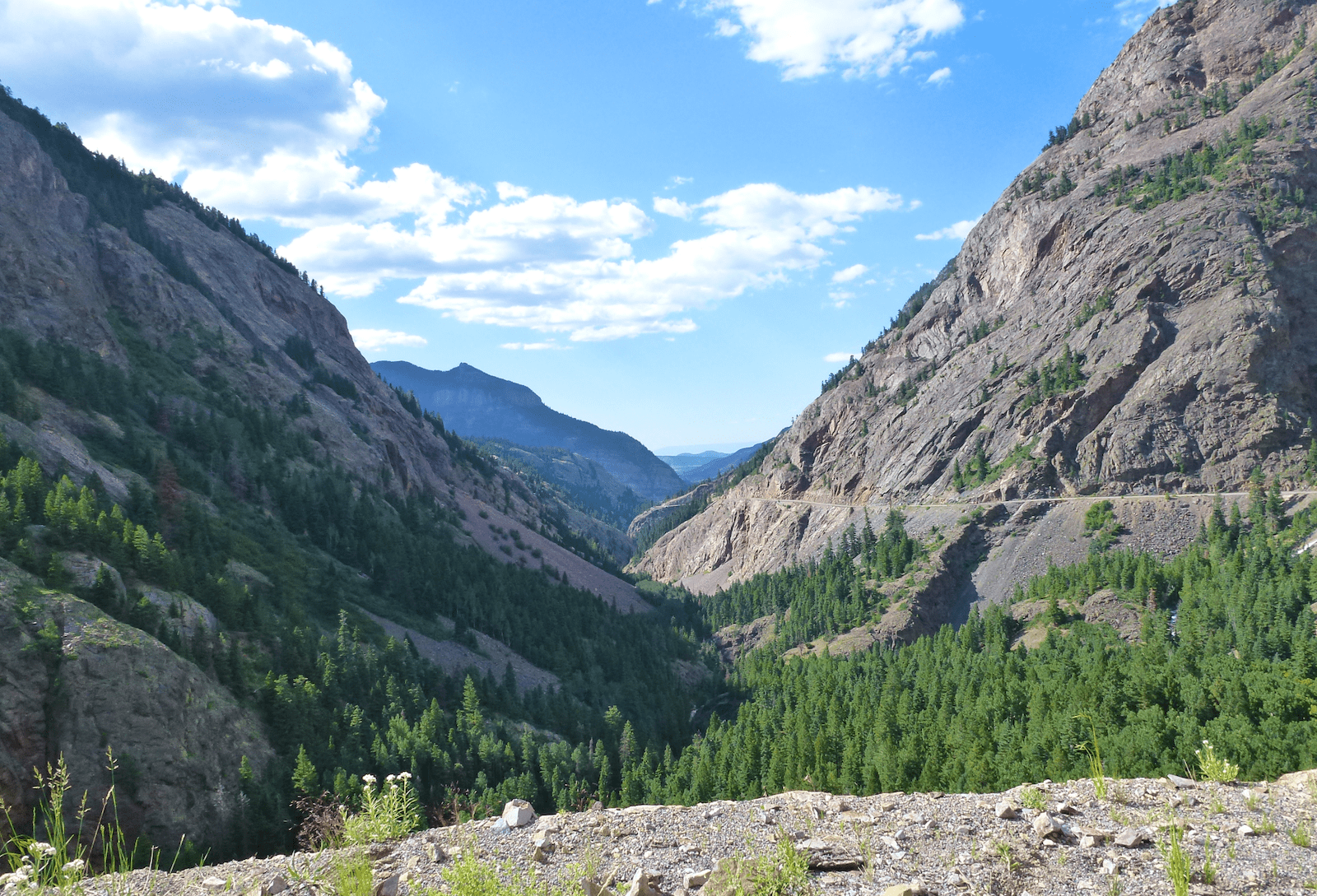 During dry conditions in the spring, summer, and fall, the drive up to Red Mountain Pass provides an unforgettable experience. There are many places to stop, enjoy the scenery and take pictures both north and south of the pass. Spectators will be able to spot old, abandoned mining operations among the snow capped peaks of the San Juan Mountains.
The town of Ouray lies 13 miles north of Red Mountain Pass. Ouray (pronounced ew-ray) is one of the lesser known, but astonishingly beautiful historic Colorado mining towns that still exists today. Visitors of Ouray can enjoy a relaxing afternoon in the hot springs or a meal and a drink at one of the town's breweries and restaurants.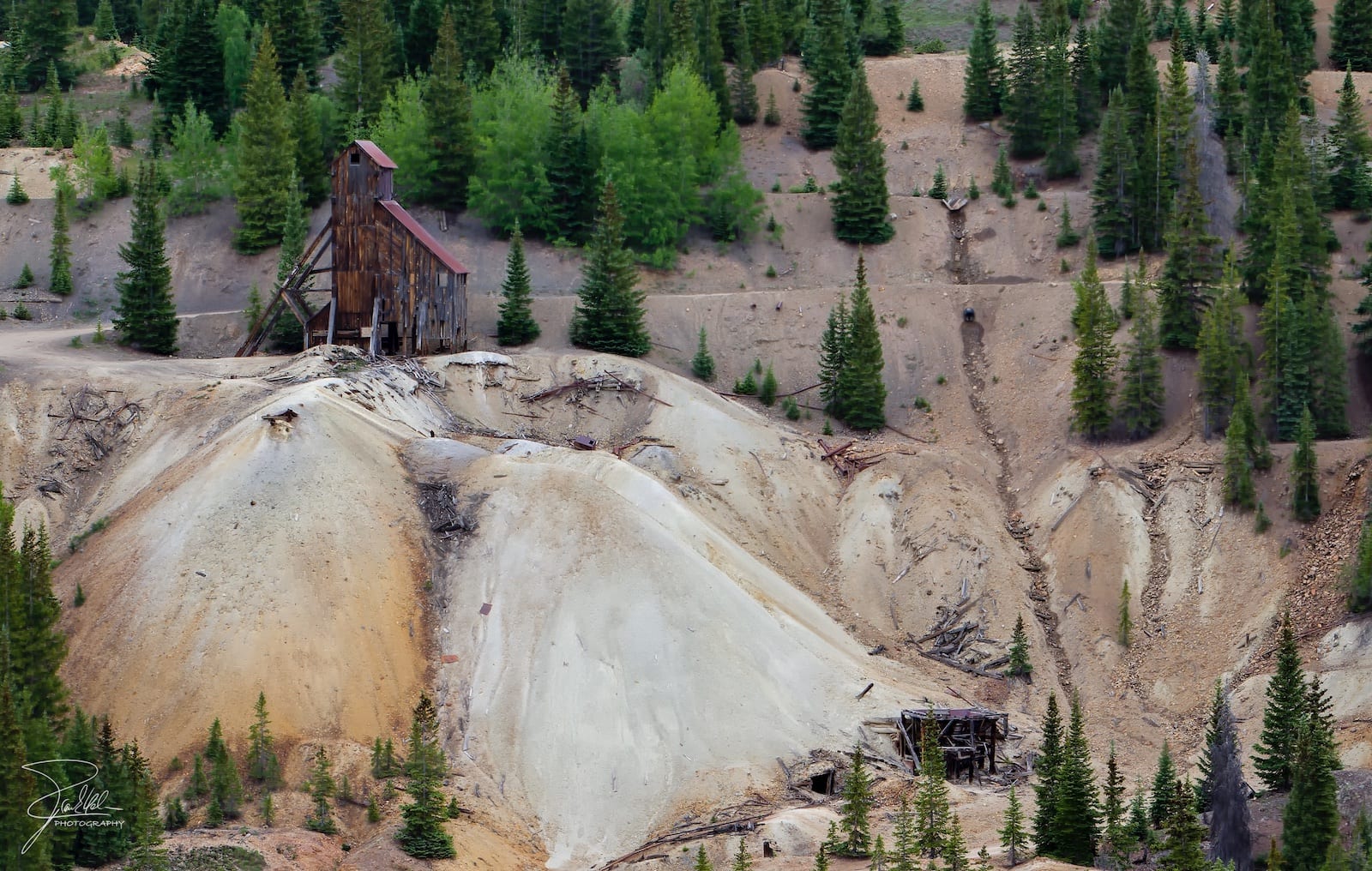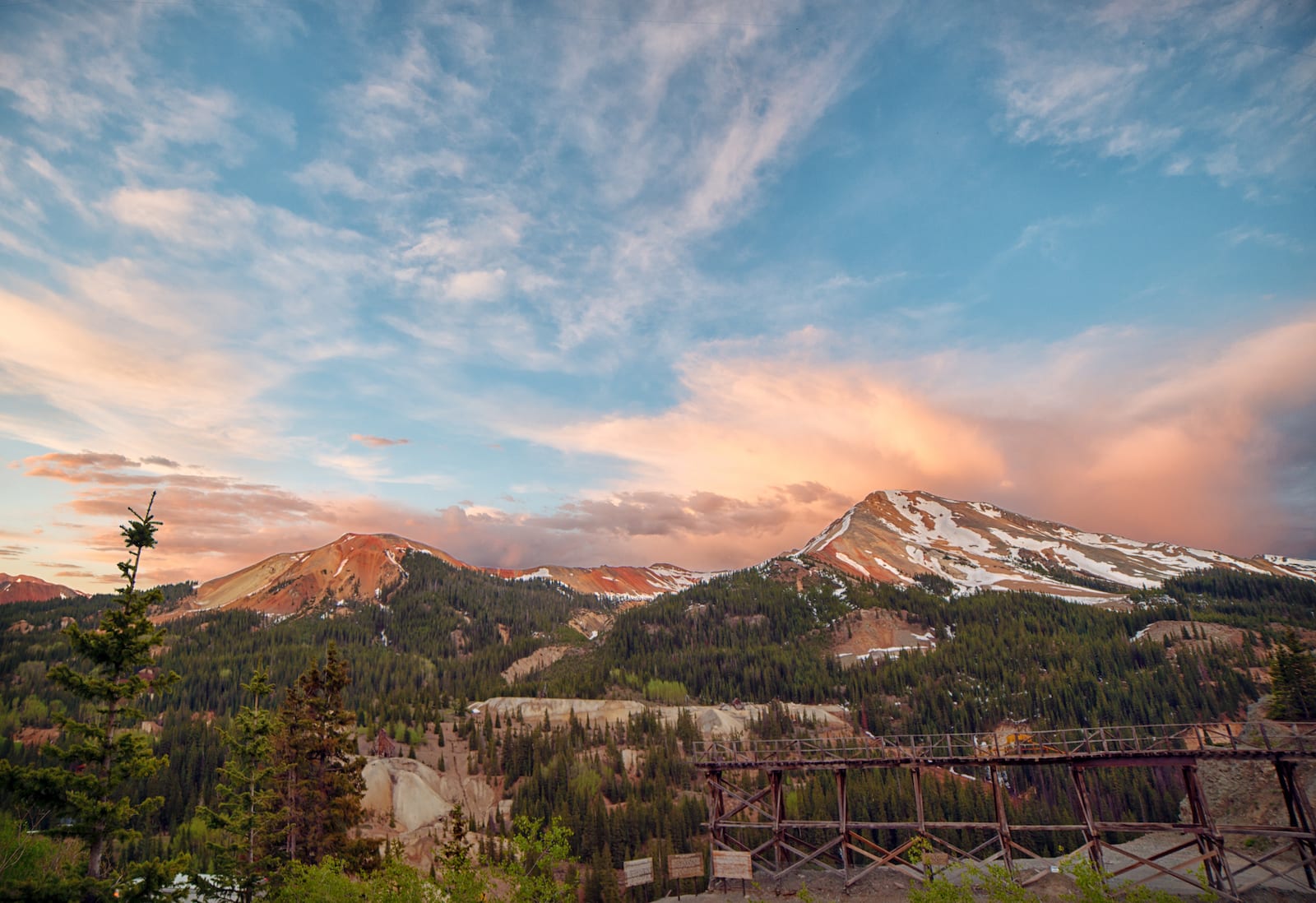 Details
Address: U.S. Highway 550, between Ouray and Silverton, CO
Season: Year round
Elevation: 11,018 ft (3,358 m)
County: Ouray County / San Juan County
Mountain Range: San Juan
Coordinates: 37°53′56″N 107°42′43″W
Access: US 550