About 11 miles south of Ouray, visitors can find the abandoned ghost town of Guston, Colorado. While most of the land is private property, it is still possible to see parts of Guston and its surrounding mines. There are several structures still standing, including the Treasury Tunnel and remains of the Yankee Girl mine.
History
Guston was officially settled in 1883 and named after the Guston-Robinson silver mine. Alongside the Yankee Girl and Genesee-Vanderbilt mines, Guston's mineral-rich area quickly attracted prospectors developing the town without a designated layout or official business district.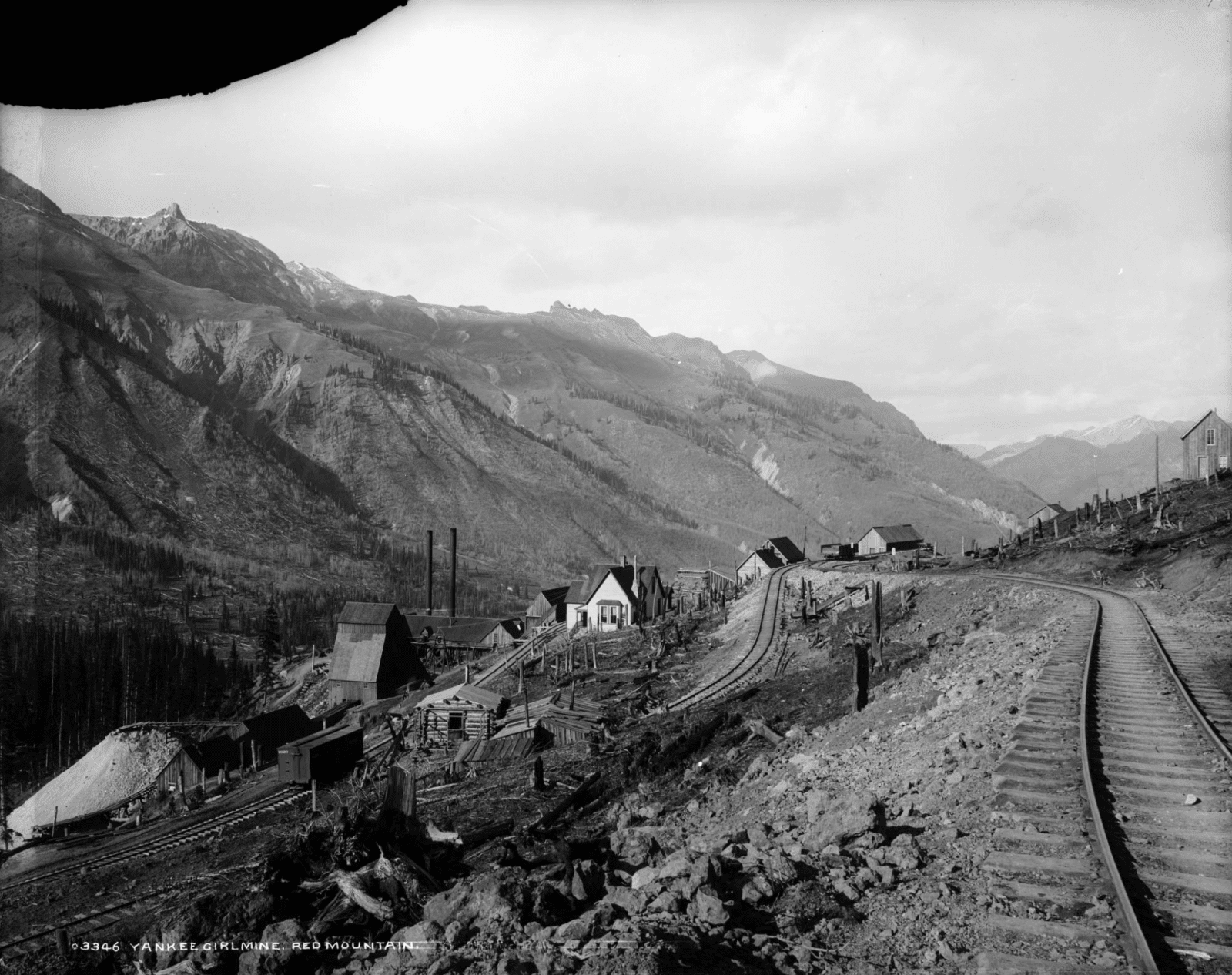 With the connection of a railroad and tollway, Guston grew to about 300 full-time residents by 1890. The city once contained a post office, several churches, and even a newspaper entitled the "Guston Paralyzer."
When silver prices dropped dramatically in the mid-1890s, the town was abandoned completely by the turn of the century, and almost all of the buildings collapsed by 1950. Gustin is adjacent to several other abandoned mining district ghost towns such as Ironton and Red Mountain Town.
Getting There
Guston is located about halfway between Ouray and Silverton, just north of Red Mountain Pass. The townsite is accessible with a 2WD vehicle and generally remains open unless blocked by snow in the winter.
From Silverton
Heading north, drive along Highway 550 towards Ouray
About 3 miles north of Red Mountain Pass, take a right on County Rd 31
From Ouray
Heading south along the Million Dollar Highway, you will reach Ironton in about 7.5 miles
From Ironton, proceed two more miles south before turning left on County Rd 31
It's surrounded by outdoor recreation within the San Juan National Forest.
Details
Nearby Towns:
County: Ouray County
Roads: Unpaved county roads
Season: Spring | Summer | Fall