Enjoy the great outdoors on cross country skis. It's easy to find Nordic centers all over the Rockies. Most offer rentals for cross country skis, usually both classic and skate, as well as snowshoes. Read our cross country ski blog.
Cross country ski areas and Nordic centers in Colorado
Mountains aren't required for cross country skiing! Just gentle rolling terrain is enough for a fun alternative to downhill skiing. Whether classic or skate skiing, you'll receive a great full body workout, along with a wonderful reason to spend time in nature.
Guide to Cross Country Skiing in Colorado
Cross country skiing is one of the best ways to enjoy the winter season. It's cheaper than downhill skiing, an awesome workout, and allows you to soak up nature at your own pace.
It began as a means of transportation and continues as such in parts of the world. Skiers are their own vehicle to move across the terrain, not requiring chair lifts or assistance. It's a popular sport for recreation throughout the snow covered globe.
Where to cross country ski
There are numerous trails located in places like national forests and state parks, as well as at cross country ski areas, which operate on their own acreage. If you want a more raw experience, definitely rent some skis, if needed, and head out to a wonderful cross country ski trail in the mountains. Many previously multi-use trials, open to skiers in the winter. Nordic Ski Colorado has some good resources.
Cross country ski areas, usually referred to as Nordic center, rent you skis and equipment and let you get started right out the door. Most will rent you snowshoes too, with separate or shared trails available. Nordic centers are located around all the most popular ski areas, from Winter Park to Telluride, and everything in between.
What to wear cross country skiing
Dress like you would for a day at the slopes. Wear ski pants and jacket, hat, gloves, sunscreen and layers. If you don't have equipment, you can usually rent it at the Nordic center or at a local ski shop.
Elevation and where you heading also play a factor. If just out for an afternoon trek at your Nordic center, dress for the weather, it's quite the workout. You can always head back to your car. If heading into the national forests, pack that jacket and essential supplies.
Types of cross country skiing: classic vs skate
There are pros and cons to each style and even some trails groomed for one or the other. Most people learn classic first. The motion of your legs and arms mimics the natural body movement of walking and running, with the limbs alternating.
Many say classic skiing is easier to learn, but harder to master. Skating tends to more intense and a superior aerobic workout. Skating requires less messing around with wax, so it's easier to get out the door and get going.
Skating a newer style that uses lateral movements, similar to ice skating. Your arms work together with your legs to achieve momentum and get going. It's better for groomed trails and not equipped well for the backcountry. Having trouble deciding on skate vs classic skiing? The best thing to do is try both and see what you like.
Popular posts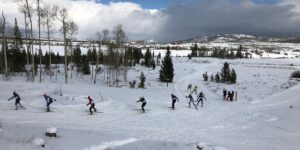 Ski and Shoot: Biathlon In Colorado – If you happen to head up to Snow Mountain Ranch (YMCA of the Rockies) in Fraser one weekend this winter and notice a bunch of Nordic skiers skating around with rifles on their backs, then you've likely had your first glimpse of a…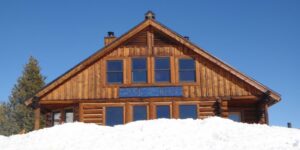 Planning Your First Colorado Ski Hut Trip – Now that you're in Colorado, how about taking your very first hut trip! Colorado is home to the best and most exciting backcountry huts, offering adventure enthusiasts excellent skiing and hiking opportunities. Because this isn't…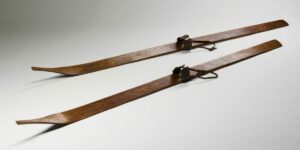 How to Sell Your Old Winter Ski Gear – I think everyone I know in Colorado has an abundance of gear collecting dust in their garage. It's not that they don't use it, it's just the nature of gear. You start off with one pair of skis, and a few years later you have…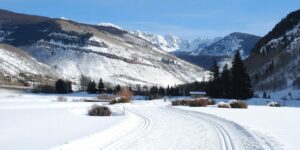 Cross Country Ski in Vail's Magnificent Valley – Soak up the winter sun by cross country skiing through the Vail Valley. The Gore Range hovers just behind the Vail Nordic Center, creating a pristine environment to enjoy. Snowshoers and skiers both…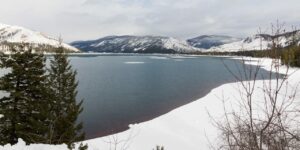 Bring Your Dog Cross Country Skiing at Bayfield's Vallecito Lake – Love your dog and love to have fun in the snow? Want to have some fun away from the crowds? The Vallecito Nordic trailhead is a great option for you, your dog and the whole family…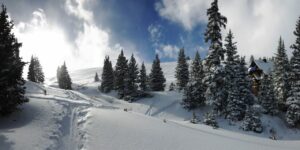 Adventure Year Round to a 10th Mountain Backcountry Hut – Plan your next mountain adventure with the 10th Mountain Division Hut Association. Choose from 34 backcountry huts connected by over 350 miles of trails accessible to hikers, mountain bikers, skiers…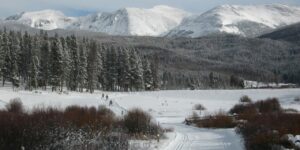 Cross Country Skiing in Grand County: A Vigorous Exercise in Serenity – The distinguishing feature of the boot bindings used for cross country skiing is that they allow for freedom of movement and lift of the heel. Likewise, enthusiasts of this classic…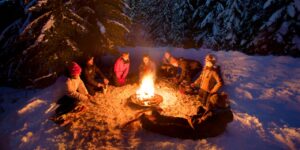 Best Practices for Exploring the Backcountry – Too often we as humans are surrounded by the signs of civilization such as roads, power lines and buildings. At least once in a while it's good to go where such things don't exist and you can feel more unified…
Related activities
Come winter, alpine lakes freeze over and many offer ice skating. Most major resorts have an ice rink in town. Most snow tubing is located close to epic skiing and snowboarding.