Take in spectacular views that reach up to seventy-five miles into the sprawling Continental Divide. The Latigo Ranch Nordic Center's perfect mountainside location not just provides guests with breathtaking scenery, it also offers engaging hospitality and fine food.
Expect 200 miles of pleasurable horseback riding trails through the national forest's 40,000 acre space. Savor serene seclusion as you similarly enjoy XC skiing. If you go hungry, no worries, Latigo provides gourmet all-inclusive contemporary cuisine.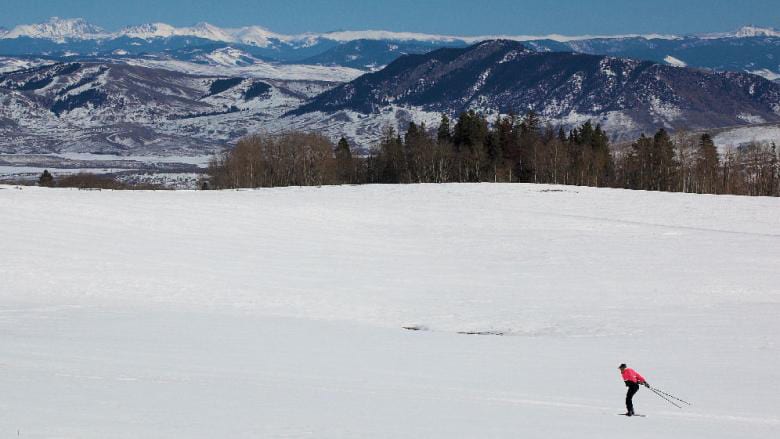 Whether you are craving for a fun family trip or a romantic skiing holiday, Latigo features a slew of activities and outdoor experiences that suit anyone at any age and skill level. Go fly fishing, hiking, mountain biking and rafting. If you prefer to sit back and relax, feel free to do so too. Sit by the pool or experience traditional country dancing.
Latigo Ranch is a paradise for ski enthusiasts thanks to the 200 inches of snow it enjoys annually. Its world-class fifty kilometer trails are one of the reasons guests keep coming back every year.
Details
Address: 201 County Rd 1911, Kremmling, CO
Phone: 970-724-9008
Season: Dec-Mar
Website: latigotrails.com