There are dozens of federally designated national recreation trails (NRT) around the state. Many of these beautiful Colorado hiking trails are accessible year-round, while others are typically only trekked during the warmer months around summer. They vary in length and difficulty, so it'll be easy to find one that's appropriate for you and your group.
List of 30+ National Recreation Trails in CO
Currently, there are over thirty federally designated national recreation trails in Colorado, however more are declared each year in the U.S. Two of them reside within the Rocky Mountain Arsenal NWR. They were all declared NRTs because of their outstanding quality. View all federal lands.
Map of National Recreation Trails in CO
Guide to Hiking the National Recreation Trails in CO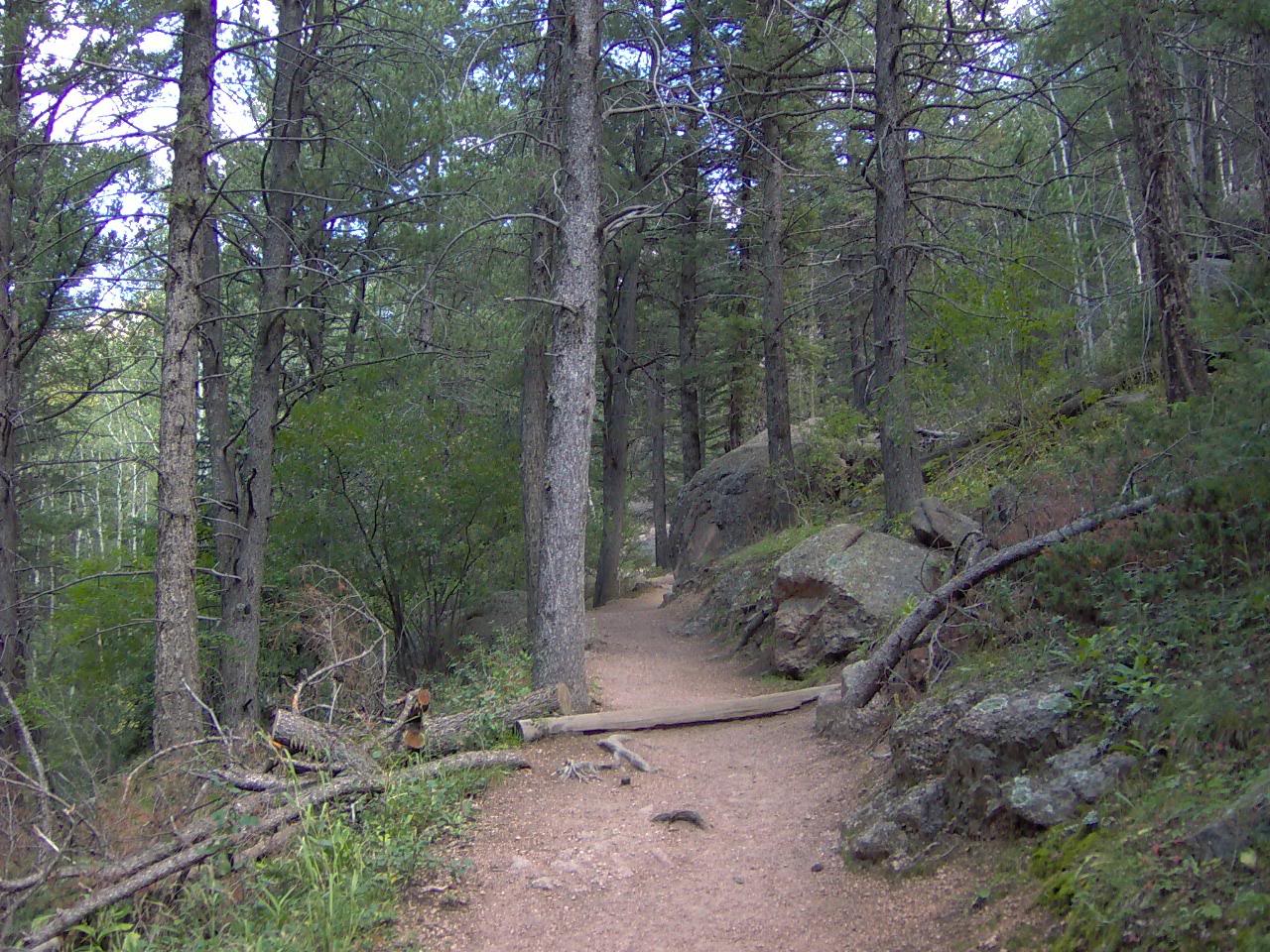 The National Recreational Trails (NRT) system in the United States was designed to give the public access to open-air spaces for leisure, education, and experience exploring the nation's beautiful natural landscapes. They were also created to bring awareness of their existence and preservation for generations to come.
Colorado's 32 NRTs
Colorado has more than 30 national recreation trails spread throughout the state. They each have their own qualities, seasons, and accessibility, so visit their pages for more details. Here are all of them listed in alphabetical order.
Alamosa South Bluff Trail is a 1.1-mile out and back trail through the Alamosa National Wildlife Refuge, one of the three refuges in the San Luis Valley National Wildlife Refuge Complex. The course is free to use and offers many opportunities to see native birds, deer, pronghorns, beavers, and more. Leashed pets are allowed on the trail.
Apex Trail just outside of Golden is a year-round hiking and biking path that gains 1,500 feet in elevation and extends for 2.3 miles. Specific points to the trail offer city views. Leashed dogs are allowed, and there is no parking or entry fee.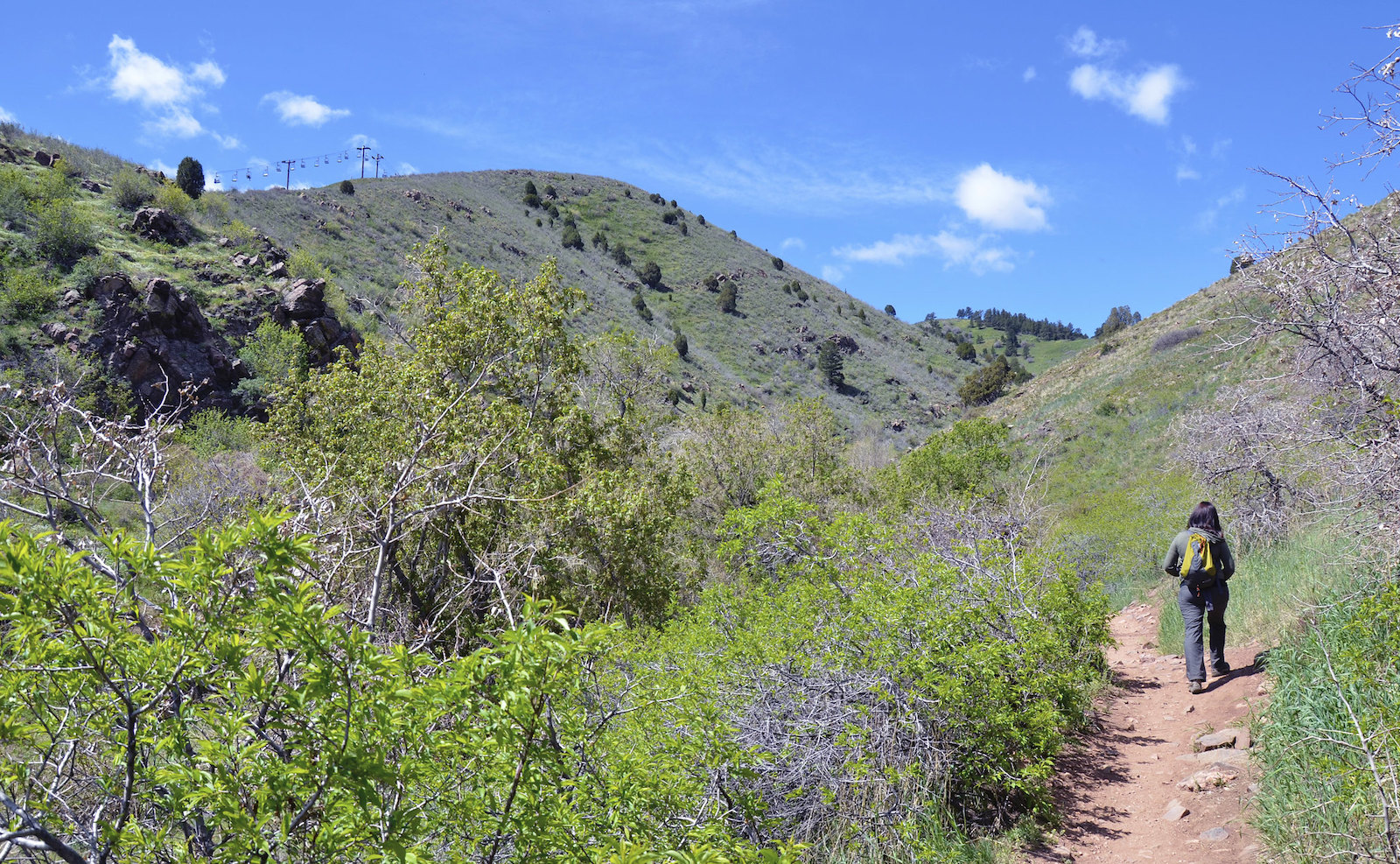 Barr National Recreation Trail in Manitou Springs is one of the most visited trails, offering hikers a 13-mile each-way backcountry path up to Pikes Peak. The summit is at a 14,115-foot elevation, and it is challenging to get to, so be prepared. It's open year-round, but June through October is the best time to go.
Bear Creek Trail is one of Ouray's treasures, taking hikers by two over a century old mines. The 8-mile out and back path takes about four or five hours to complete and is best done in the summer or fall.
Big Dry Creek Trail has been a national recreation trail since 2003. It's located in Westminster and is 12 miles long each way, set on 900 acres of open space and 200 acres of parkland. Bikers and hikers can use this trail.
Calico Trail in the Dolores District of the San Juan National Forest was created in the 1930s by about 100 men in the Civilian Conservation Corps. It's about 6 miles long, moderately complex, and normally accessible in the spring through the fall, depending on storm weather.
Clear Creek Trail near Golden is a 6.5-mile trail through the Wheat Ridge Greenbelt, ideal for hikers and bikers of all ages. A large portion of the trail is paved, with more opportunities for outdoor recreation activities. The Clear Creek Trail connects with the South Platte River Trail.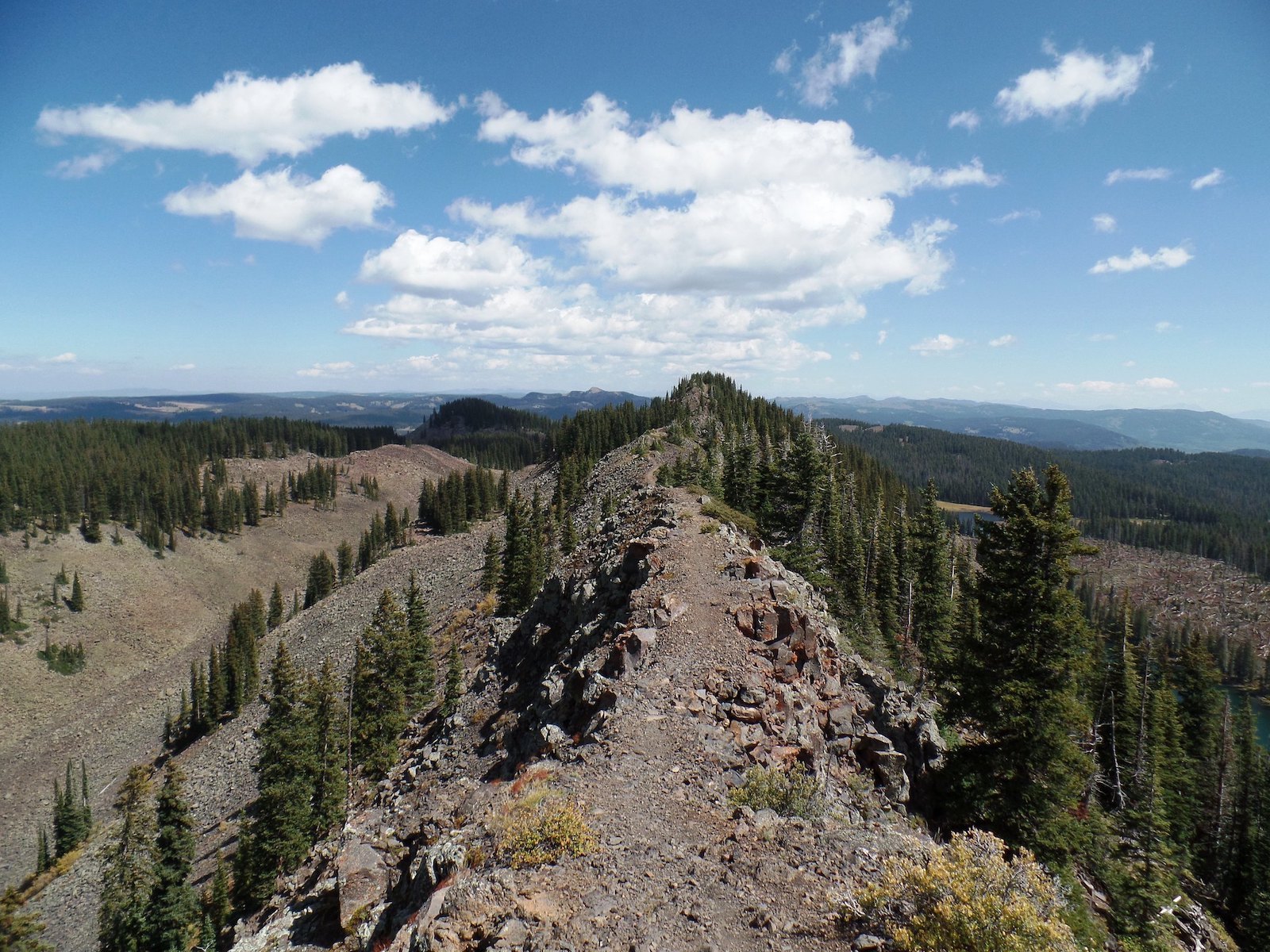 Crag Crest Trail is located in Cedaredge and is a moderately demanding loop path. It takes between four and five hours to complete and has incredibly peaceful forest scenery.
Devils Head Trail in Sedalia is a 1.4-mile each-way hike that concludes at 9,748 ft. elevation and has stunning views. The Devil's Head Fire Lookout on the path is the last of four Front Range Fire lookout towers. However, as of August 2019 is no longer open to the public to go inside.
Fish Creek Falls Trail, located in Steamboat Springs, is open year-round and home to a beautiful 283-foot waterfall. Dogs are welcome on leashes, and the entire route is 4.7 miles out and back. The best time of year to hike this path is May through September.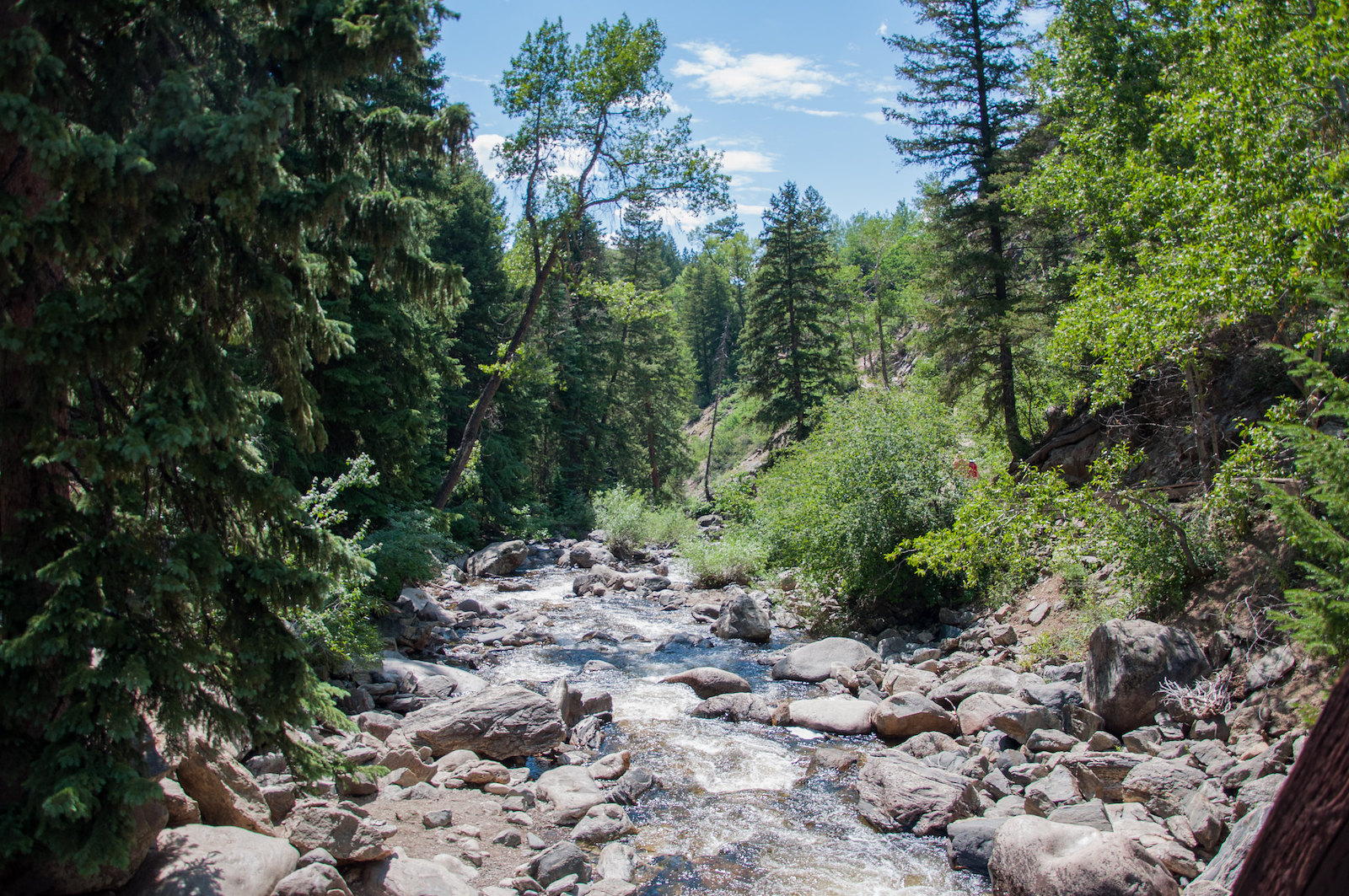 Grays Peak Trail is a 7.3 out and back, challenging hiking trail near Silver Plume and Georgetown. It takes roughly 4.5 hours to complete, has over 3,000 feet of elevation gain, and has an array of scenic views. It's a popular trail so heavily trafficked and open year-round.
Greyrock Mountain Trail in Laporte is a 7.2-mile loop that requires about four hours to complete. It provides terrific 360-degree views, many opportunities to see wildlife, and has over 2,400 feet of elevation gain. The ideal time of year to hike this one is April through November, and dogs are welcome on a leash.
Highline Canal in the Denver area is one of the longest continuous urban trails and linear parks in the United States. The 71-mile pathway is a haven for nature-lovers, bikers, walkers, and casual strollers, with opportunities to start at various mile markers. Wildlife, birding, and photography are also great activities here.
Highline Loop Trail in Durango is a 17-mile long, backcountry-style path in the La Plata Mountains. Hiking this trail offers views of meadows and forests, making this area best visited from June to October. There are no entry or parking fees, and dogs are welcome on a leash.
Lake Fork Trail in South Fork is great for mountain biking, hiking, and horseback riding. This 3.8-mile out and back trail isn't heavily trafficked, and it takes about two hours to complete. It's an easy trail with forest views, a stream, and pretty flowers in certain seasons.
Mineral Belt Trail is an 11.6 asphalt loop that goes through Leadville in central Colorado. This all-season path is non-motorized and great for hiking, biking, and running, yet it is accessible to strollers and wheelchairs. In the winter, trekking through light snow and snowshoeing are possible here. Six miles of the trail go through the historic Leadville Mining District.
Monte Vista Walking Trail is a short 0.5-mile greenway trail located south of Monte Vista and to the west of Alamosa. There is no entry fee, and it's a nature lover's paradise for birdwatching.
Mount Evans Trail is close to Idaho Springs and is an easy, 0.25-mile trek that takes around 20 minutes to do. It features panoramic views of the Rocky Mountains, and wildlife, and its highest point is at over 14,265 feet elevation. Be sure to dress warm and bring plenty of water.
Mount McConnel Trail is a 4-mile backcountry trail near Lapore and serves as an excellent quick day hike in northern Colorado. The parking lot is closed during the off-season, so April to September is the best time to come. This area is popular for hiking, camping, and birding, so seeing other people is highly likely.
Petroglyph Point Trail in Mesa Verde National Park is a scenic, short walk for hikers and walkers who enjoy moderately strenuous treks. There is a large petroglyph panel at the halfway mark (1.4 miles in). This walk takes about two hours to finish.
Platte River Greenway Trail set in the Denver area is a 14.7-mile out and back paved trail in an urban area. It takes about five hours to complete walking, but it's also a popular place for bikers. The trail follows along a stream.
Poudre River Trail between Greeley and Windsor is a scenic 21-mile paved path ideal for runners, walkers, hikers, cyclists, and rollerblade or in-line skaters. It winds through beautiful landscapes of forest areas, parks, and wildflowers and has picnic spots along the way. This trail also connects to the Poudre Trail in Fort Collins.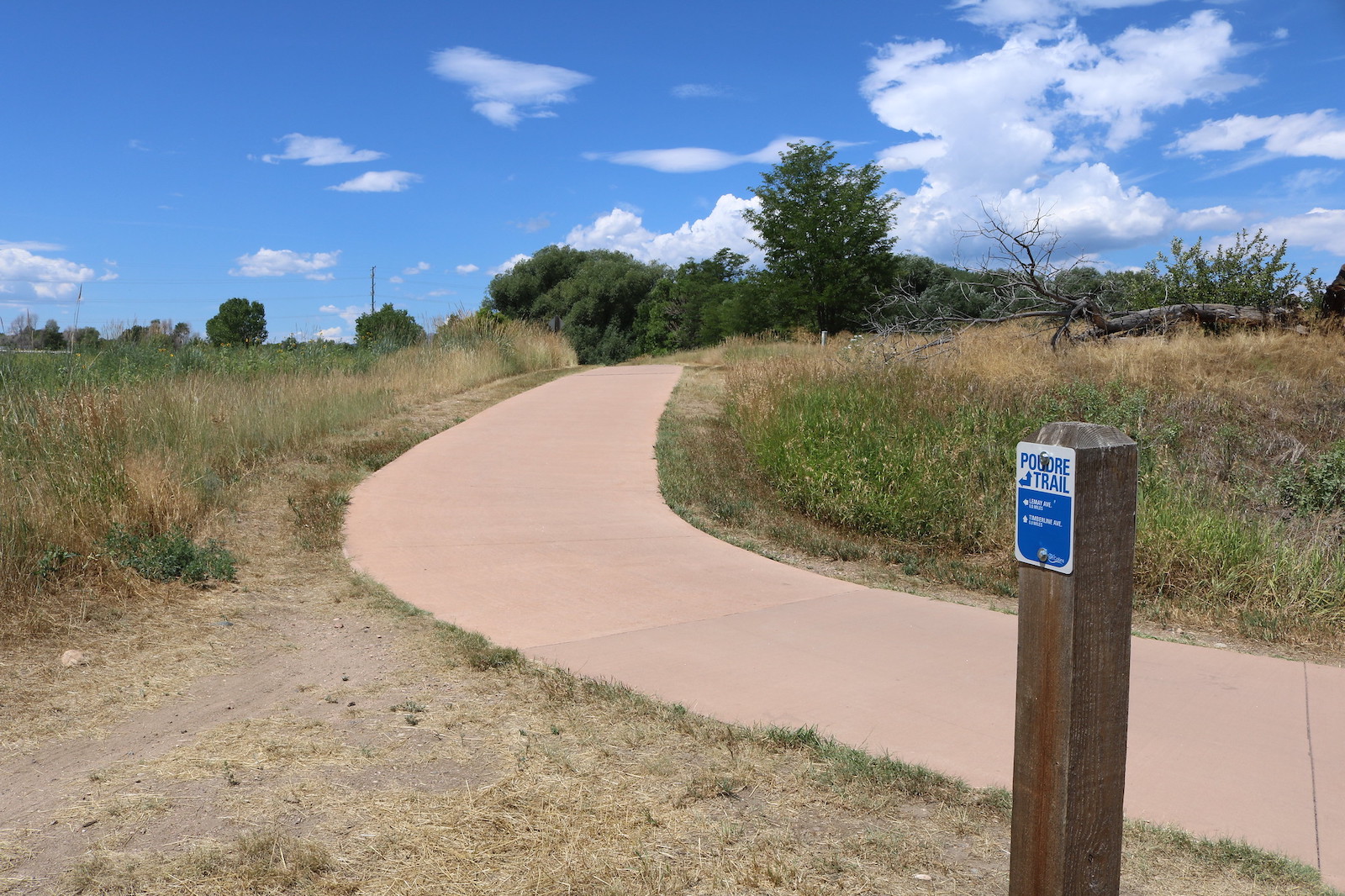 Rio Grande Nature Trail in Alamosa is an easy round-trip hike about 4 miles long. There is a gravel parking lot by the trailhead, and no charge to use the path. Leashed dogs are welcome.
Rocky Mountain Arsenal Trails near Commerce City are in the Rocky Mountain Arsenal National Wildlife Refuge and have 10 miles of paths. There are at least 14 different trails for hiking, walking, and biking, and they cross various diverse landscapes and scenery. This area is also fantastic for wildlife watching, as it's home to 330 different species.
Round Mountain Trail in Loveland is a challenging yet popular hike that goes 4.4 miles out and back in the Colorado backcountry. It's frequently visited by hikers, bikers, and even horse riders. The highlights of this trail are forest and river views and are appropriate for both kids and dogs.
Sand Creek Regional Greenway Trail runs through Denver and is a 14-mile urban path. Since this trail goes right through the city, it is heavily trafficked by residents and tourists alike. Visitors can travel on foot, horse, or bike with ease.
Swamp Park Trail in Steamboat Springs is a gorgeous, moderately strenuous hike in Routt National Forest. The path is about 20 miles long of backcountry grounds and travels along a creek and into Mount Zirkel Wilderness. No fees are required to use it.
Two Elk Trail in Vail is a technical, challenging 11.8-mile hike best for experienced trekkers. The mountain scenery is stunning and the perfect way to test one's endurance. There is no fee to hike, and dogs are allowed both on and off-leash.
Two Ponds Trail was established in 1992 in Arvada and is a lovely slice of paradise in an urban area. Appropriate for families and people of all fitness levels, this 1.5-mile long loop is great for casual walks. It boasts views of the two ponds and forests in addition to being home to lots of wildlife.
Vail Pass Trail by Copper Mountain is the perfect place to ride a bike, run or go for an extended walk. It's 18 miles long round-trip and best visited in the spring, summer, and fall. The trails have almost 2,000 feet of elevation gain, so come prepared with lots of water.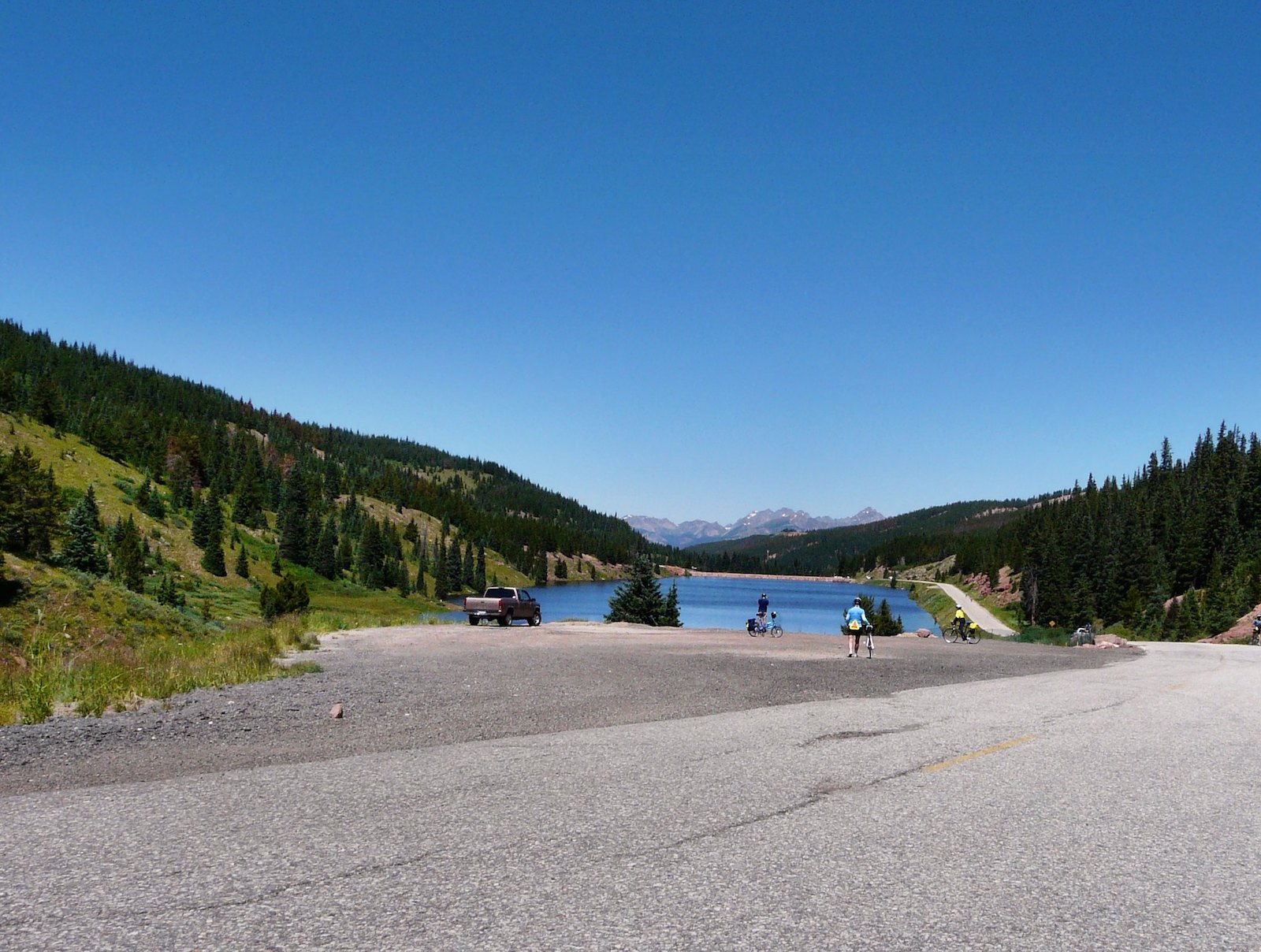 West Creek Lost Trail near Creede is a 15-mile out and back trail with moderate difficulty and provides incredible forest and mountain views. The path starts at the Forest Trail and concludes at The Continental Divide National Scenic Trail. Bikers, horseriders, hikers, and campers with a sense of adventure love this area for its primitive surroundings.
Wheeler Tenmile Trail in Summit County is a 9-mile with steep elevation gain. It is difficult and not recommended for inexperienced hikers or visitors from low-altitude cities. However, once at the top, hikers are above 12,000 feet and see jaw-dropping views of towns below.
These national recreation trails are a Colorado-lover's dream list for squeezing in more hikes and time outdoors. Spice up your next trip to the Centennial State with one of these adventures.
Latest in Federal Lands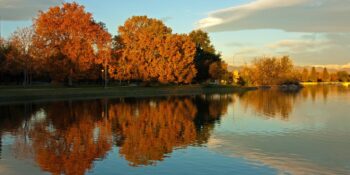 Gorgeous aspen groves, tons of festivals and events, as well as numerous outdoor activities make Colorado…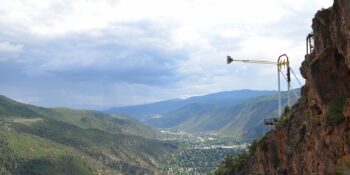 Anchored by its plentiful hot springs and stunning canyon, the historic town of Glenwood Springs features…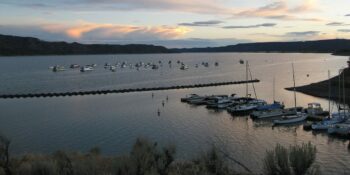 Colorado boasts some pretty big lakes and reservoirs within its state lines. From the eastern plains…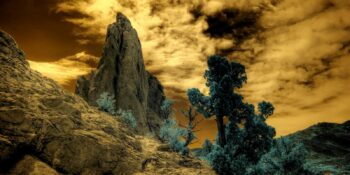 If you've never been to Colorado, you are missing out on some of the most gorgeous,…
View more Federal Lands articles
Related Activities