Take a break from the chaos of the city through an easy and relaxed hike at Rio Grande Nature Trail. This 1.8-mile trail is traversing only through a small portion of the 15 miles riparian zone in Alamosa National Wildlife Refuge, which is adjacent to the Rio Grande River.
This short nature trail is generally flat, thus, it is great for all skill levels and ages- a perfect family getaway!
Hiking and Biking
Designated as a National Recreation Trail in 2007, this greenway-type nature trail features a variety of rich wildlife habitats on the banks of the Rio Grande River. You will surely enjoy this peaceful hike with wildlife observation and photography just a few miles from Alamosa!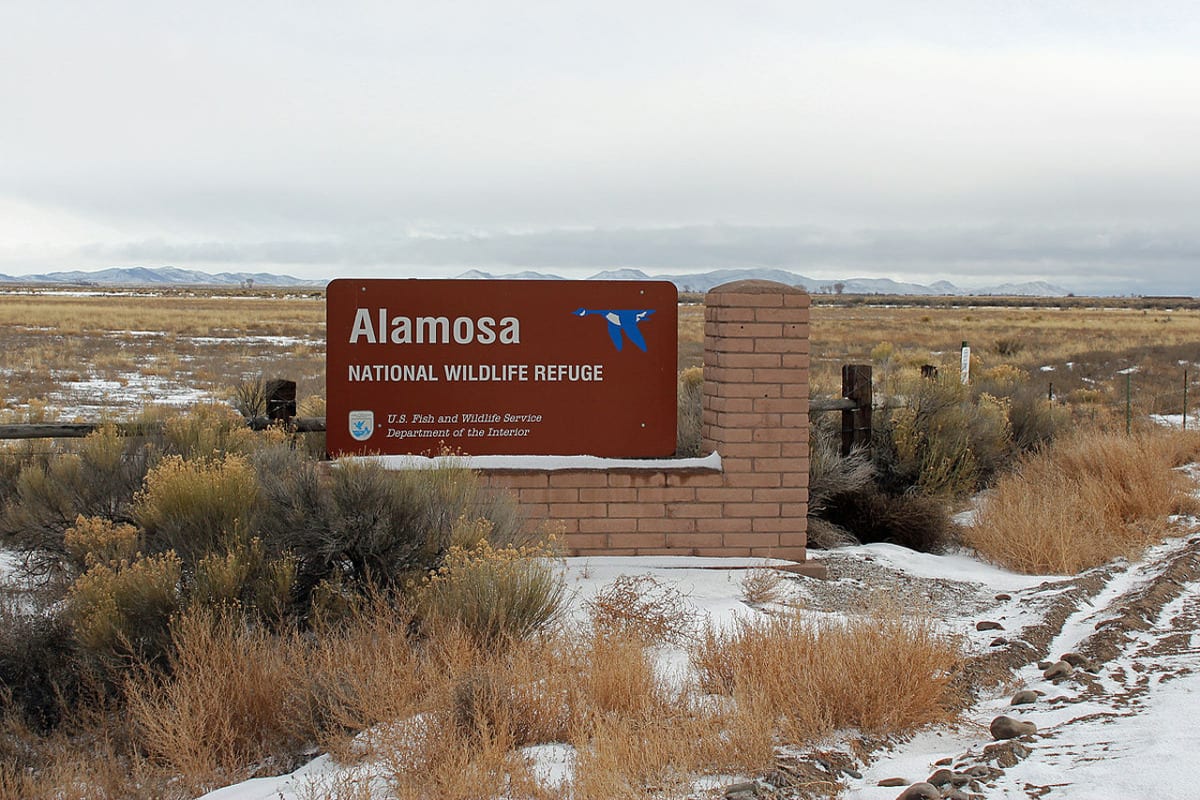 Now, Let's begin. The trailhead is located at the Alamosa National Wildlife Refuge headquarters and visitor center at El Rancho Lane off US Highway 160. The trail is very easy to follow with clearly marked waypoints so you really don't have to worry about getting sidetracked.
National Recreation Trail Route
So, roughly half a mile from the trailhead, the trail will turn left following the direction of the Rio Grande River. For a few hundred yards, you will be hiking near the Rio Grande Riverbanks. At the first mile marker, turn right and continue to follow the trail until the trail-end in the junction closing the Chicago Ditch.
As emphasized earlier, this trail is abundant with natural habitat and wildlife. Habitat types and wildlife that thrive in the area are waterfowls that are found on lush grasses, songbirds, and predatory birds including bald eagles, nesting on cottonwoods. The most critical part is the southwestern willow flycatcher nesting on dense willows.
Aside from bird species, elks, mule deers, coyotes, and porcupines also frequent the area all year round. Furthermore, the beautiful view of Mt Blanca, one of Colorado's Fourteeners, will make this already interesting hike even better.
Tips for hiking Rio Grande River Trail
Just a few tips. Riding a bike is allowed on the trail, as well as bringing dogs on leash. Wandering off the trail is not encouraged and hunting and fishing in the area are strictly prohibited. Do not litter. Respect the place and the people around you. And yes, Rio Grande Nature National Recreation Trail is free of charge.
While in the Arapahoe National Wildlife Refuge, be sure to hike the 1.1 miles out-and-back Alamosa South Bluff Trail, another designated national recreation trail within the park.
Getting There
Drive through US Highway 160 for approximately 4 miles. Turn right and stay on El Rancho Lane for 2.3 miles until Alamosa National Wildlife Refuges Headquarters and Visitor Center.
Details
Address: Alamosa, CO
Phone: 719-589-4021
Season: Year-round
Length: 1.8 miles
Pets: Yes, on-leash
Fee: Free
Website: fws.gov/…