Enjoy a moment of solace and rekindle your connection with nature. Alamosa South Bluff Trail gives you access to get a glimpse of the beautiful wildlife that thrives in Alamosa National Wildlife Refuge, one of the over 560 national wildlife refuges in the country, and one of the three refuges in San Luis Valley National Wildlife Refuge Complex.
Alamosa National Wildlife Refuge is a haven for its dwellers. It provides a vital feeding, resting, and breeding habitat for tens of thousands of migratory birds and other wildlife year-round.
Hiking and Biking – National Recreation Trail
Designated as a National Recreation Trail in 2007, Alamosa South Bluff National Recreation Trail is not your ordinary hiking trail. It's an outdoor classroom for kids, a venue for a fun family outing, and a birdwatcher's paradise. It's a 1.1-mile long greenway type, out and back trail, and a relatively easy one.
The flat trail has an average grade of 1% suitable for hikers and bikers of all skill levels.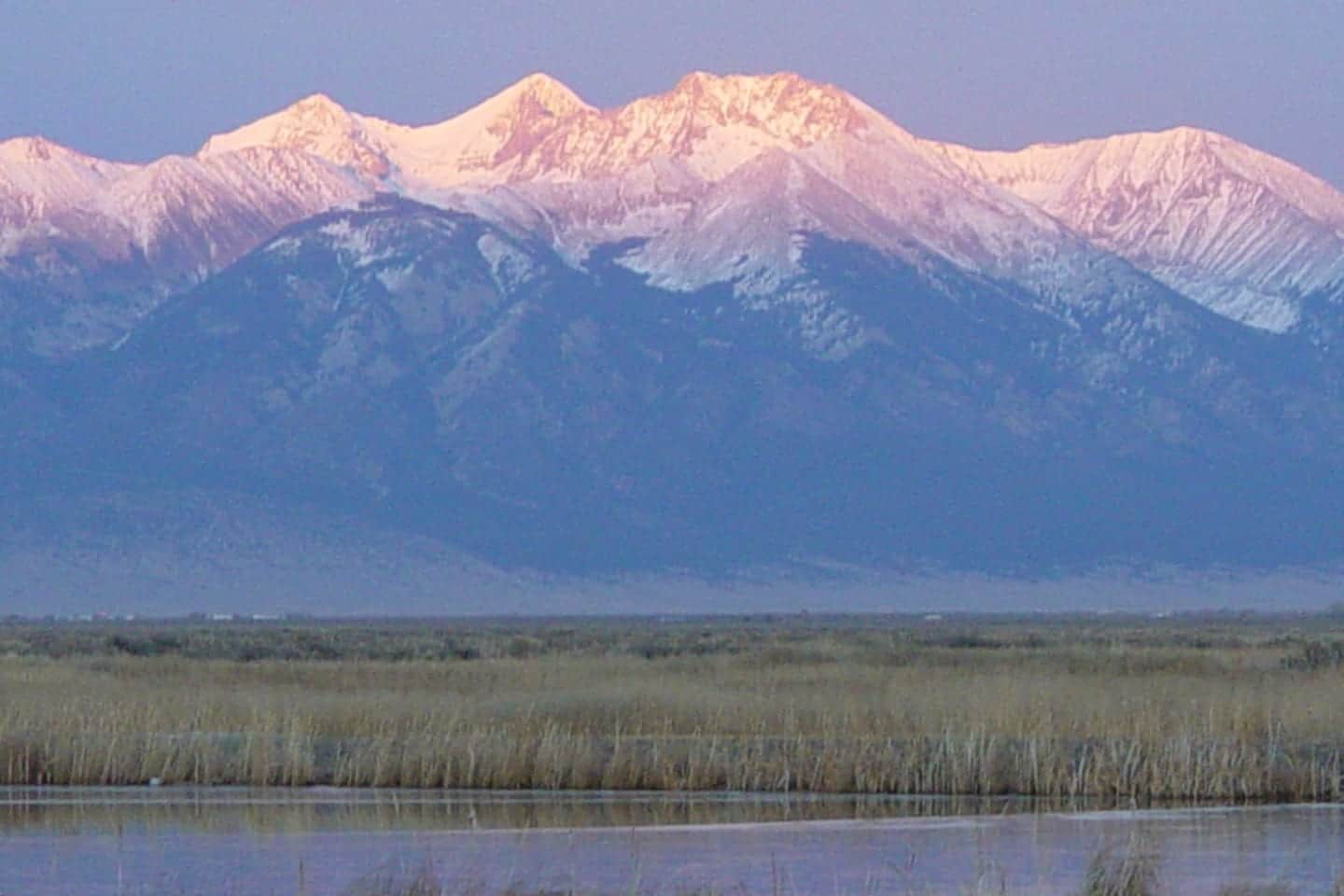 Alamosa South Bluff National Recreation Trail begins off of Hansen's Bluff Road on the southeast edge of Alamosa National Wildlife Refuge. The trail traverses from north to south through riparian corridors, wetlands, and river oxbows. It's very easy to follow as there are no tricky intersections nor unclear pathways.
If you wish to visit Alamosa South Bluff Trail, do not forget to bring binoculars. From the trail, you will see birds like Sandhill cranes, Bald and Golden Eagles, Lewis' woodpeckers, Black-billed magpies, Willow flycatchers, and Yellow-billed cuckoos. There are elks, mule deers, pronghorns, coyotes, and beavers as well.
The trail is open from sunrise to sunset and does not have an entry and parking fee. While in the refuge, never wander off-trail and bicycles must stay on the proper lane. Pets must be on leash and hunting, fishing, and camping are prohibited. Finally, dress appropriately, and don't forget to bring water, sunscreen, or anything else to make your outdoor experience comfortable.
Another national recreation trail located inside the refuge is the Rio Grande Nature Trail. Be sure to hike it too!
Getting There
From Alamosa, drive through US Highway 160 East for 4.3 miles. Turn right onto County Road 114 S/ Newsome Road then turn left onto County Road 8 South. Finally, turn right and stay on S 116 Road/ Hansen's Bluff Road. The trail is on the left side just off the road.
Details
Address: Alamosa, CO
Phone: 719-589-4021
Season: Year-round
Length: 1.1 miles out-and-back
Pets: Yes, on-leash
Fee: Free
Website: fws.gov/…