If you've been trying to find a place for a quick family outing, check out Devils Head Trail. Designated as a National Recreation Trail in 1979, this trail continues to bring its hikers close to nature, as well as the historic Devil's Head Lookout.
Also, Devils Head Trail provides spectacular 100-mile, 360 panoramic views of the Colorado mountains, plains, rock formations, and forests.
Hiking the National Recreation Trail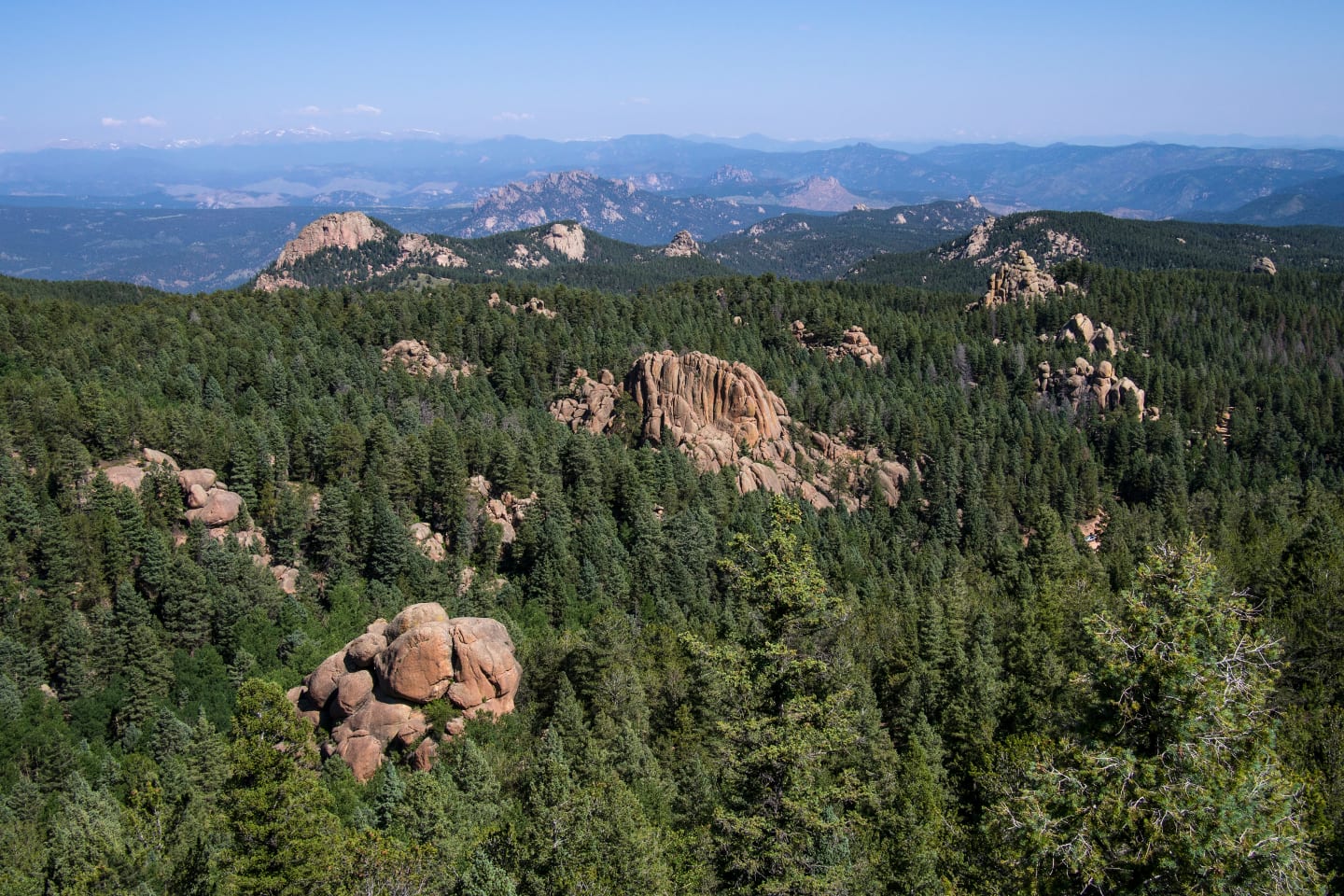 Devils Head National Recreation Trail is a 2.8 miles trail leading to Devil's Head Lookout, which to date is still an active fire lookout tower of the United States Forest Service. It's located at the top of the Devils Head mountain summit in Douglas County, Colorado. Now, a part of the National Register of Historic Places, it's the last of the seven lookout towers built along the Front Range.
This two-hour hike to Devil's Head Lookout is easy to moderately difficult that is fit for children to finish. It's a short but steep hike with an average elevation gain of 950 feet for almost a mile and a half. But don't worry the trail is shaded with aspens or pines in most parts and there are benches on the side in case you need to sit to regain your strength.
National Recreation Trail Route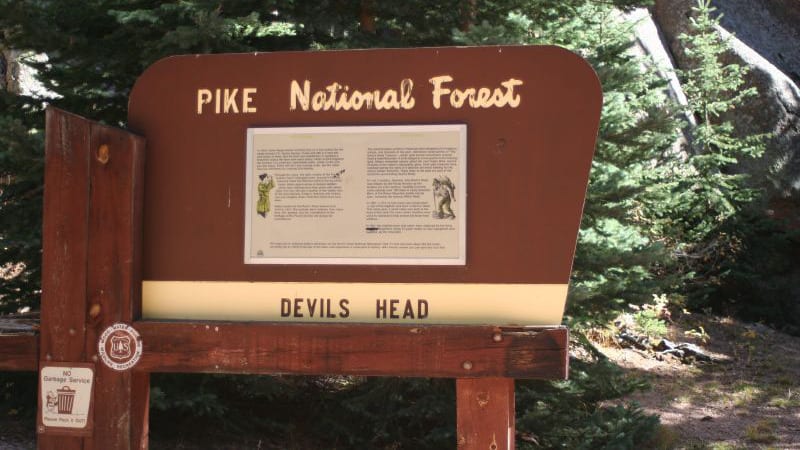 The trail can be accessed from its trailhead at the picnic area of the Devils Head Campground. The trail starts through an aspen forest then it wanders through remarkable rock formations. Just follow the trail. A little more than 1.5 miles ahead and about 3 switchbacks before the trial ends, you'll arrive at the Zinn Trail junction.
Go straight to follow the main trail until the rock formations open up in a high meadow where you will see the bottom of the famed red metal stairs leading to the Devil Head Lookout. You may be required to wait for your turn here, the number of persons allowed on the lookout is limited to ten at a time.
Take this moment to take a breather before setting on the steep 143-step climb.
Tips for Devil's Head Trail

The best months to hike Devils Head National Recreation Trail are May to September. Start early to do away with a large crowd and the afternoon lightning strikes. Camping is allowed on the trailhead at the USFS Devils Head Campground. Pets are welcome on leash. Observe "Leave No Trace" practice at all times.
Getting There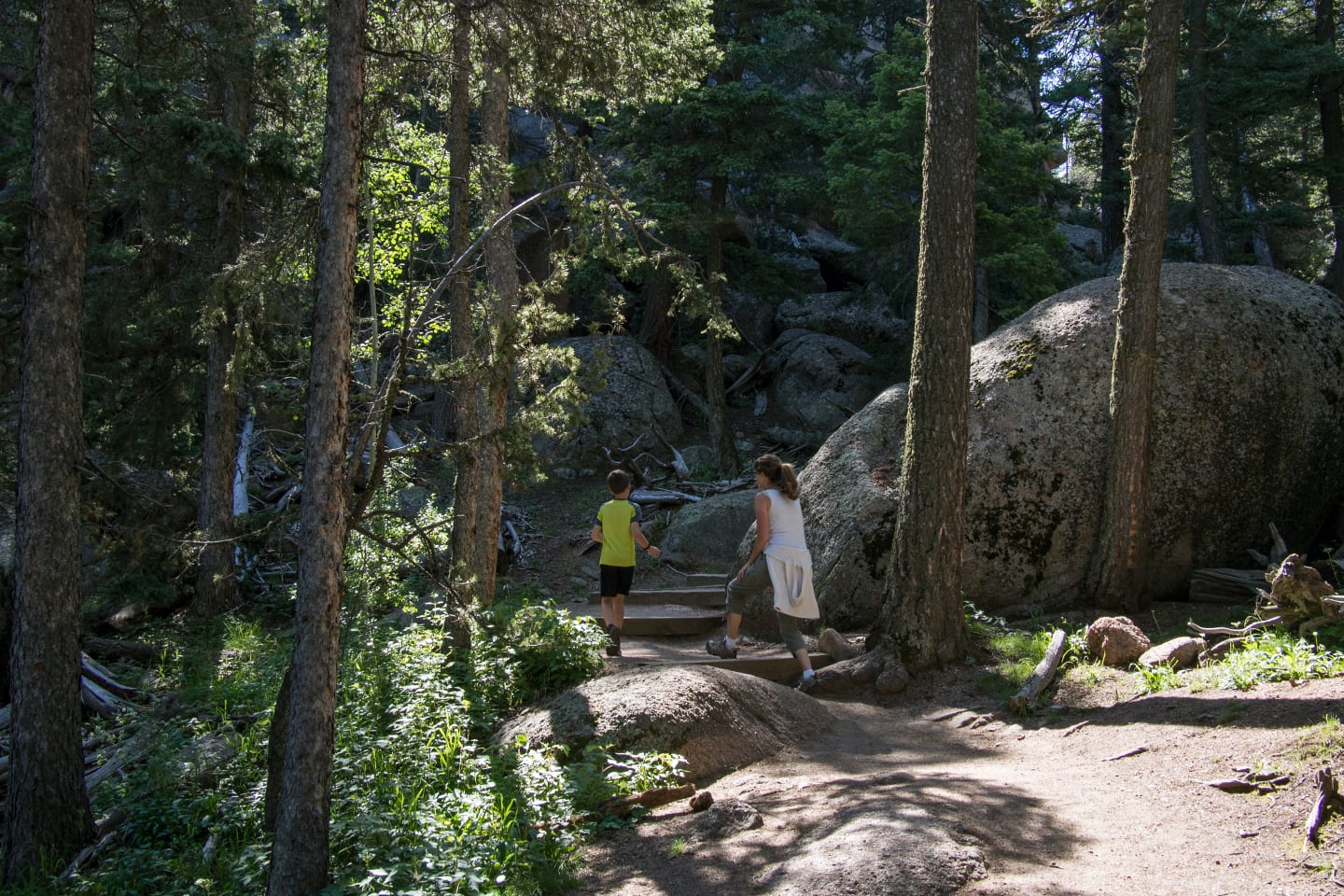 From Sedalia, drive on Highway 85. Then take State Highway 67, 10 miles west to Indian Creek Work Center. Soon after, drive 9 miles south on Rampart Range Road to the trailhead.
Note that Rampart Range Road is close to vehicles during winter, from December 1st to April 1st. For the rest of the year, the road can be dusty and slightly distressing nearing the trailhead.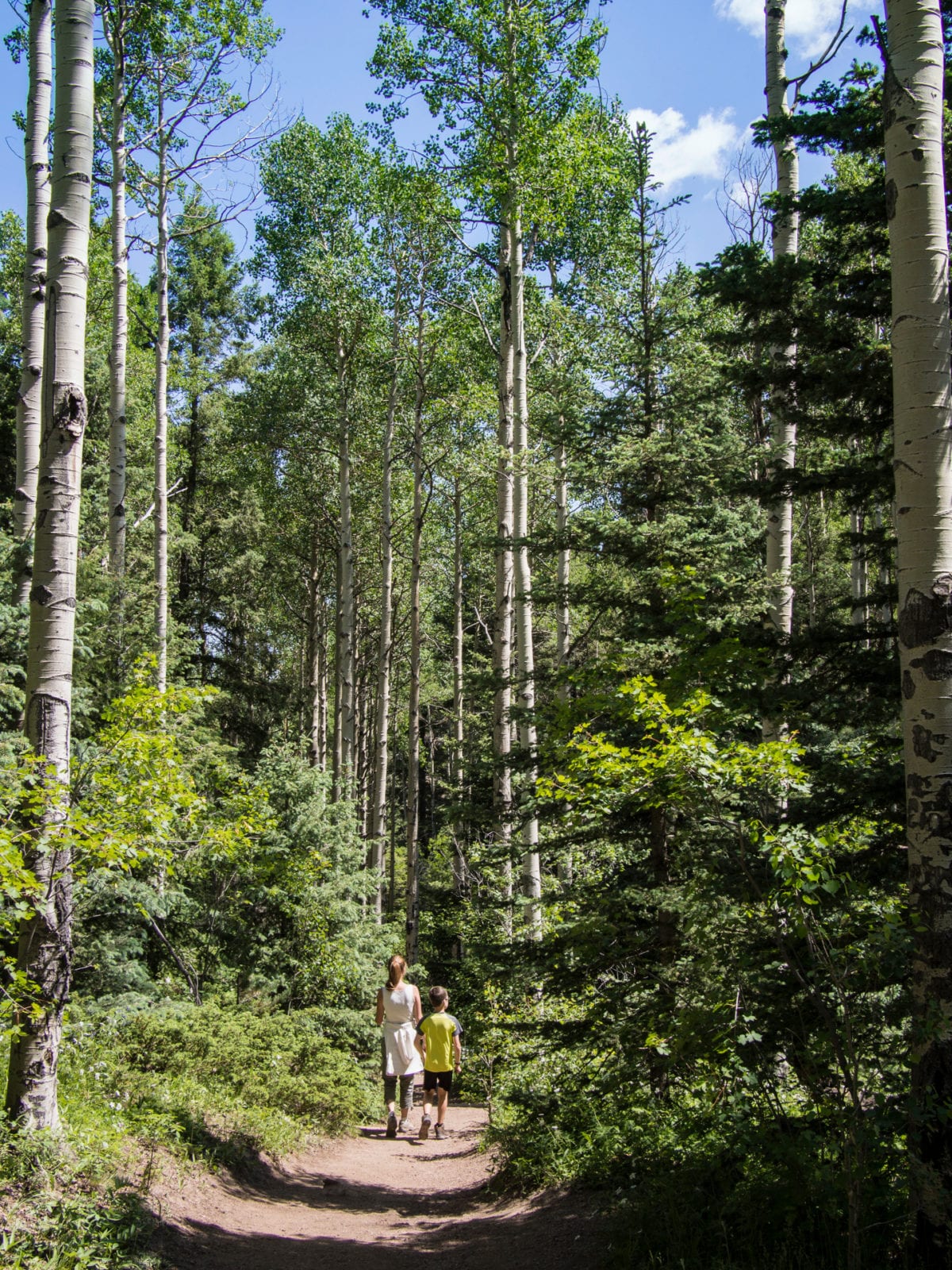 Details
Address: Rampart Range Road, Sedalia, CO 80135
Season: May – November
Length: 2.8 miles
Pets: Yes, on-leash
Website: fs.usda.gov/…