Also called the Vail Pass Bike Path, Vail Pass Trail is a wonderful paved way with fantastic scenery that anyone should not miss when in Colorado- it offers both adventure and serenity in one! In 1980, it was designated as a National Recreation Trail and has since been favored by hikers, skaters, and especially bikers.
The trail traverses along the famous Vail Pass, the only mountain pass in the state with bike lanes on both sides!
Hiking and Mountain Biking Trail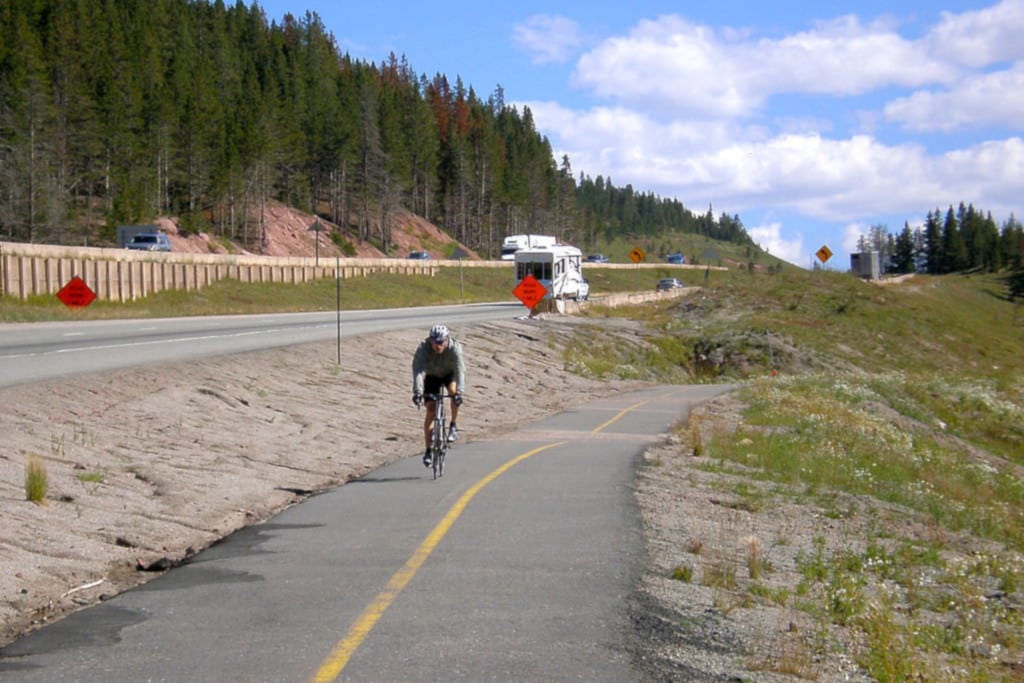 Vail Pass National Recreation Trail is an 18-mile long out and back, fitness-type trail that features scenic views of the Gore and Tenmile Ranges and Copper Mountain Ski Resort. The trail traverses from Gore Creek Campground to the base of Copper Mountain and gains an elevation of 1,831 feet.
Trail Route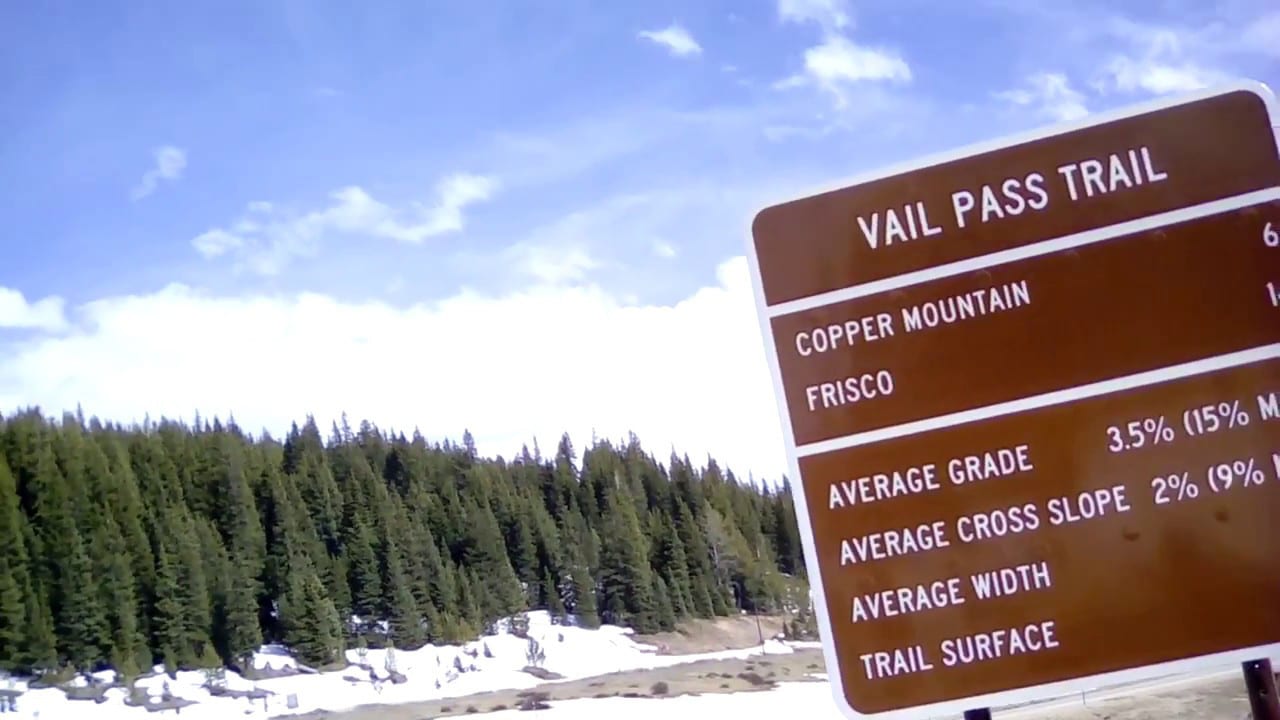 From the trailhead at Gore Creek Campground, follow the trail that was once Highway 6 for 3.5 miles until you reach a junction. Turn right to continue the trail to Vail Pass. From here, continue on a descending hike to Copper Mountain. This is a very popular descent for bikers who usually ride a shuttle up to the top of Vail Pass and bike down to Copper Mountain.
For hikers, the trail can be heavily used by bikers so keep to your side of the road (right). While for bikers, manage your speed and be extra careful for some sharp turns along the way down. Once to Copper Mountain, simply retrace your steps back to the trailhead to complete the Vail Pass National Recreation Trail hike or continue to Breckenridge and Frisco for more adventure.
Vail Pass National Recreation Trail is not short of beautiful natural views. During this 9-mile long hike to Copper Mountain, you will be passing through evergreen and aspen forests, creeks, meadows, and fascinating mountain views.
Tips for biking and hiking Vail Pass Trail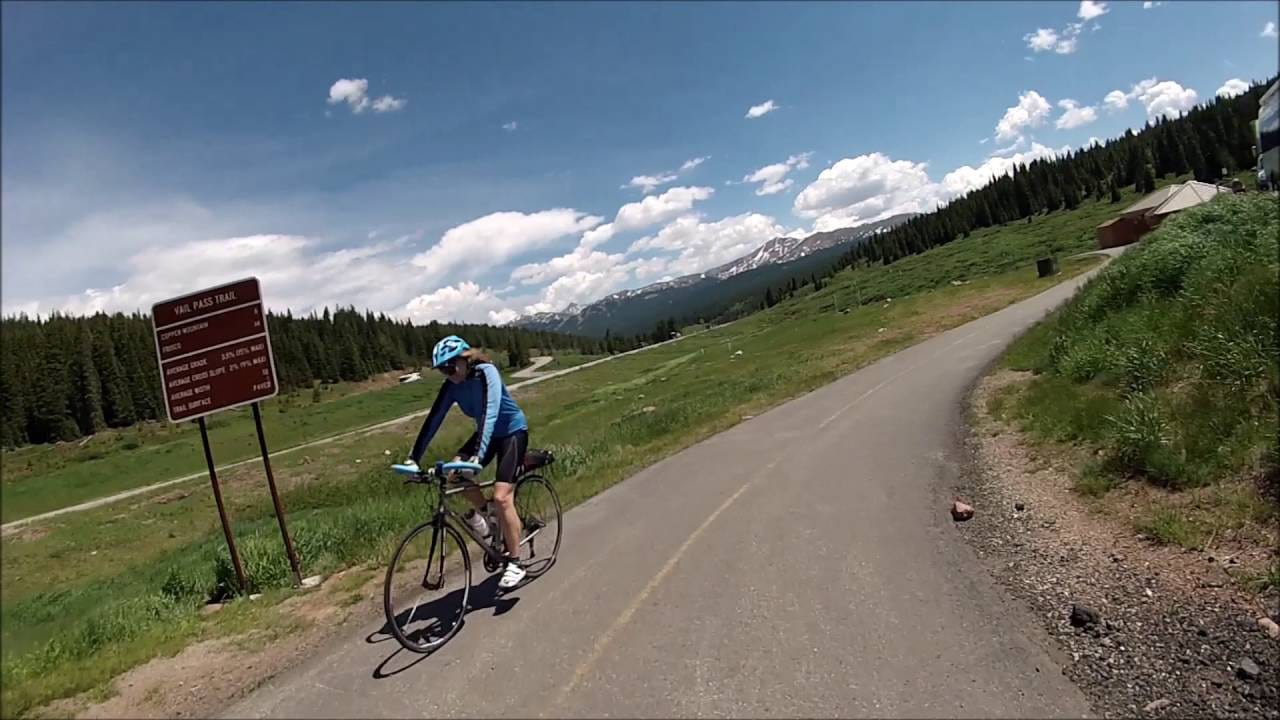 The trail begins at an elevation of 8,772 feet with the highest elevation of 10,603 feet, so before you rush to Vail, get yourself acclimated to high elevations. Should you plan to bike your way up to Vail Pass, make sure to also be in good shape. Also, Vail Pass Trail has no entry and parking fee and is heavily trafficked especially during summer.
Quick reminders. Off-trail riding is not permitted. Do a quick brake test for your bike, the downhill section can be tricky.
Getting There
Get on Interstate 70 East in Vail. Follow Interstate 70 East to Big Horn Road. Take exit 180 towards Vail. Continue on Big Horn Road and to Forest Road 721 and past the Gore Creek Campground. Park just beyond at the road closure gate.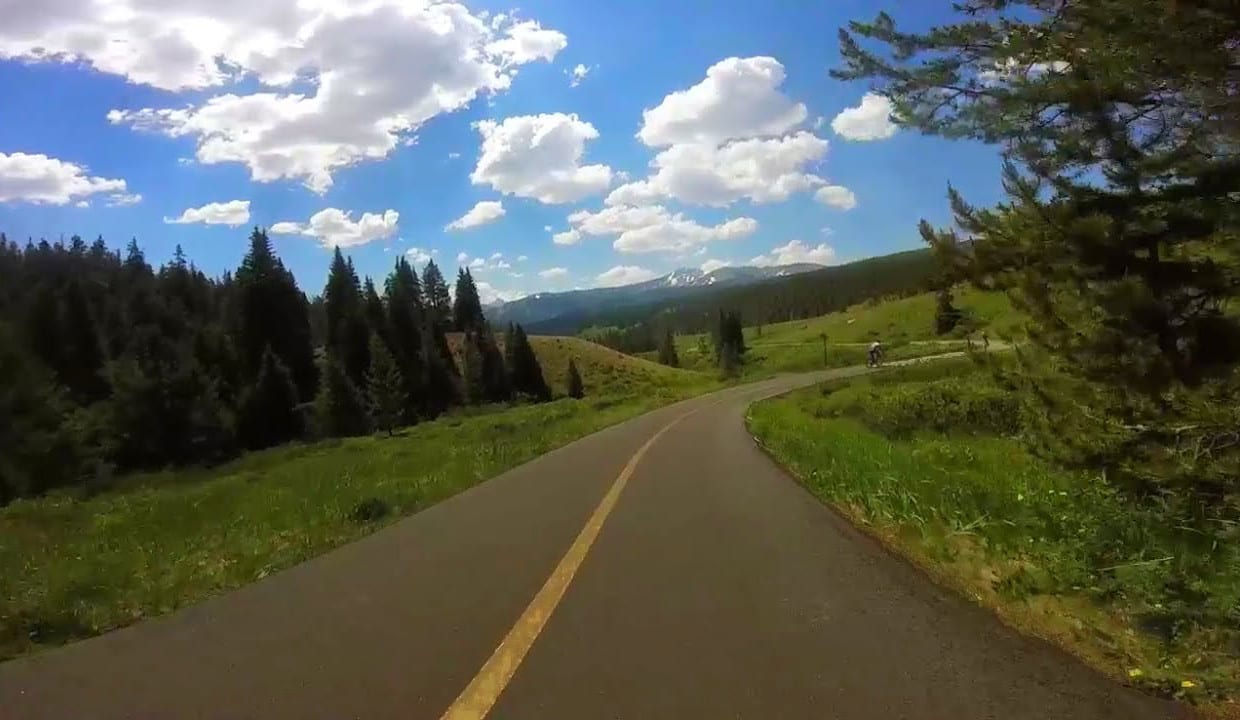 Details
Address: Copper Mountain and Vail
Season: Year-round (late Spring to early Fall are best)
Length: 18 miles round-trip
Map: fs.usda.gov… (PDF)
Website: nrtdatabase.org…