Vail Pass is a high and easily accessible mountain pass in central Colorado. The area around the Vail Pass is very popular for recreational activities during all seasons.
Vail Pass can be traversed via US Route 6 along Interstate 70. The Pass borders the Eagle and Summit Counties and is the only pass in Colorado with a paved bike path on both sides of the mountain.
History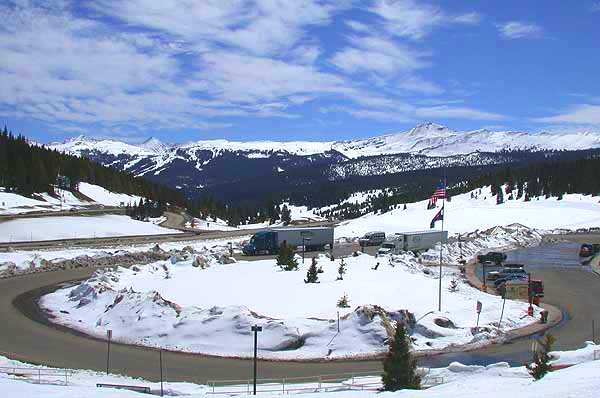 Historically, Vail Pass was not used as a popular route for early explorers and settlers. It was not until the year 1940 when US Route 6 was built to bypass the treacherous Shrine Pass, that Vail Pass became the easiest route through the central Rocky Mountains.
Vail Pass, and the popular nearby ski resort, bear the name of Charles Vail, who was the director of the Colorado State Highway Department for 15 years.
Vail Pass Accessibility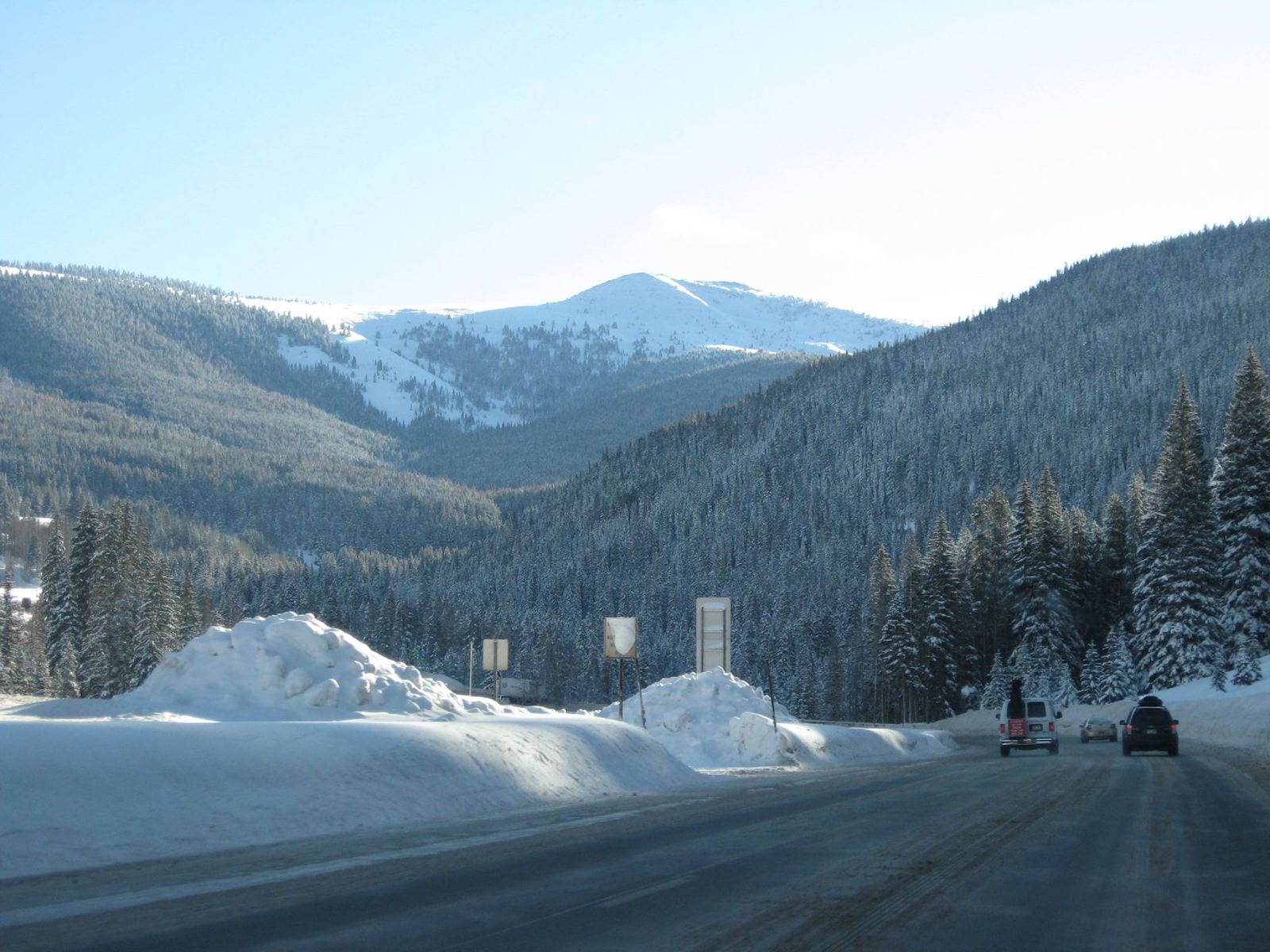 Vail Pass is very easily accessed along a paved, major US interstate highway. Even with that in mind, vehicles traversing the pass should be in good operating condition as the 7% grades and winding turns can be difficult on a car's brakes and engine.
Seasonality – Due to the high demand of vehicles on Interstate 70, Vail Pass is typically open all year round. However, it is known to close and cause traffic backups during peak winter months.
Vehicle Restrictions – During mild weather, Vail Pass can be accessed by most passenger vehicles. In the winter, it is very likely that Colorado will enforce tread and tire chain laws for 2WD vehicles. Always check the conditions and restrictions of Interstate 70 before traveling to Vail Pass.
Activities at Vail Pass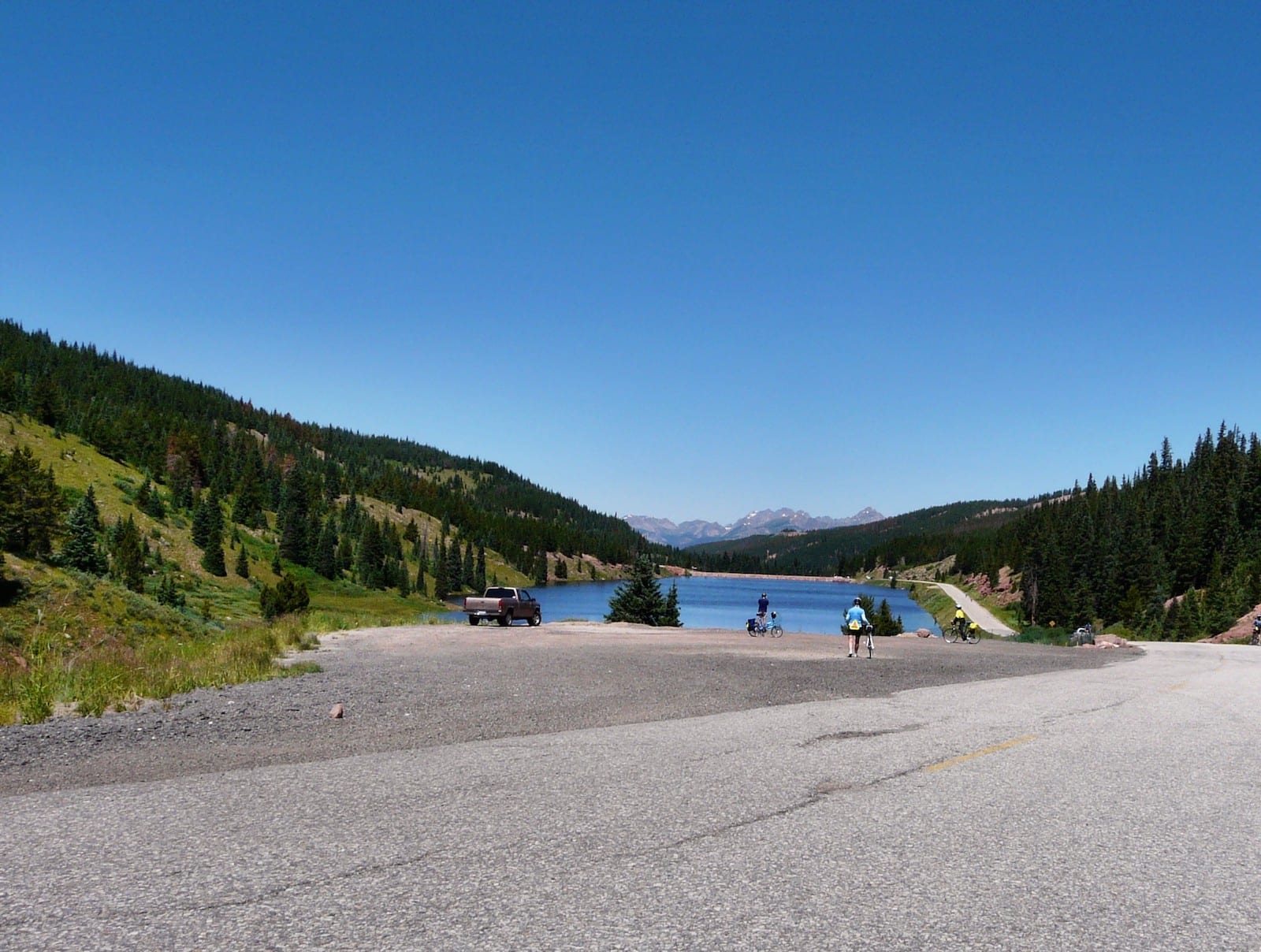 In the winter, the Vail Pass Winter Recreation Area is the home to many expansive trails for snowmobiling and backcountry skiing. The White River National Forest charges a small fee for the continuous upkeep of the popular area.
During the summer and fall many cyclists take advantage of the paved bike path and climb the 8.7 mile ascent to Vail Pass in order to coast down to the Copper Mountain Resort. Some of the area's trails are also open to hikers during warm weather months. The nearby town of Vail, Colorado has many options for dining and lodging during all seasons. Plus there's Vail Ski Resort nearby.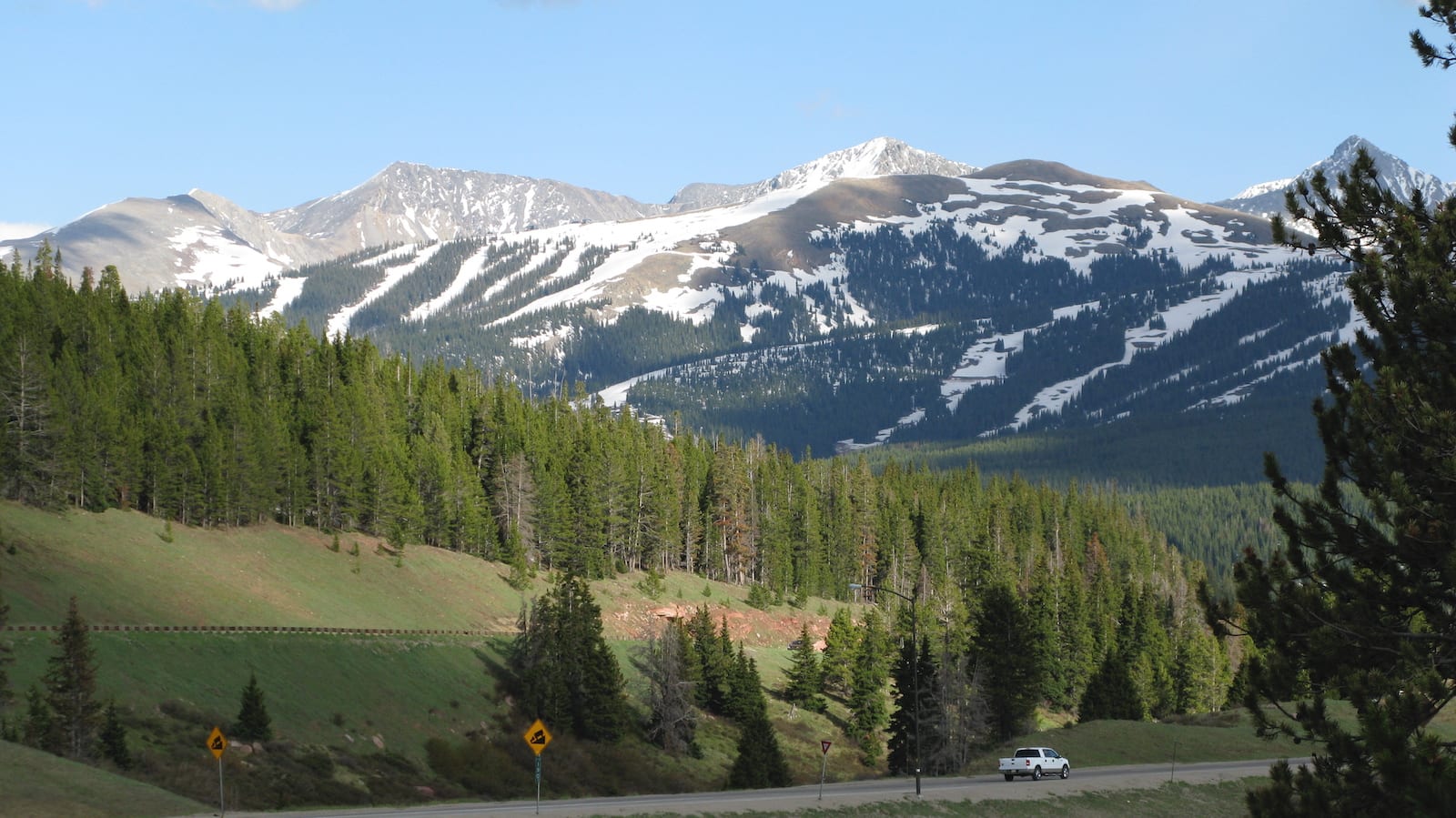 Details
Address: Interstate 70, between Copper Mountain and Vail, CO
Season: Year round
Elevation: 10,666 ft (3,251 m)
Mountain Range: Rocky Mountains
Coordinates: 339°31′50″N 106°13′02″W
Access: Interstate 70