Shrine Pass borders the Eagle and Summit Counties within the Sawatch range of the Rocky Mountains. Traversing Shrine Pass is a popular activity in all seasons with a variety of modes of transportation available.
The 10.8 mile "Shrine Pass Road" travels from Vail Pass to the small town of Red Cliff, Colorado. Shrine Pass is the highest point on this narrow, dirt road.
History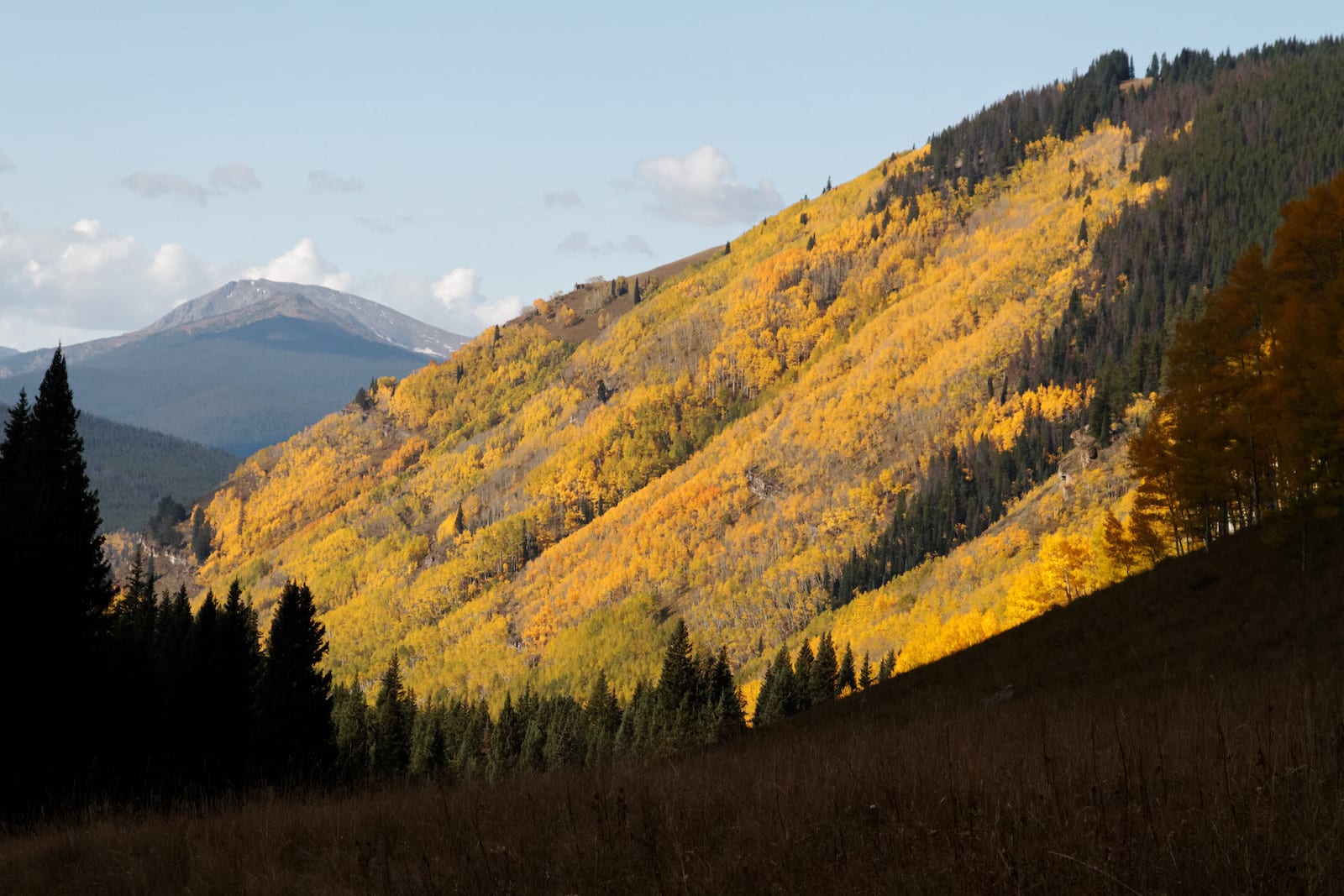 Shrine Pass gets its name from the view of Mount of the Holy Cross, a prominent mountain peak that is the highest point in Eagle County. From Shrine Pass, onlookers can see the famed cross-shaped snowfield on the northeast face of the mountain. Thanks to its Christian symbolism, the pass became a popular destination for religious pilgrimages in the 1920's.
Believe it or not Shrine Pass Road, was once the main access way connecting Denver with Glenwood Springs. It was not until US-6 (along Interstate 70) was built that the main route became the paved asphalt road traversing Vail Pass.
Shrine Pass Accessibility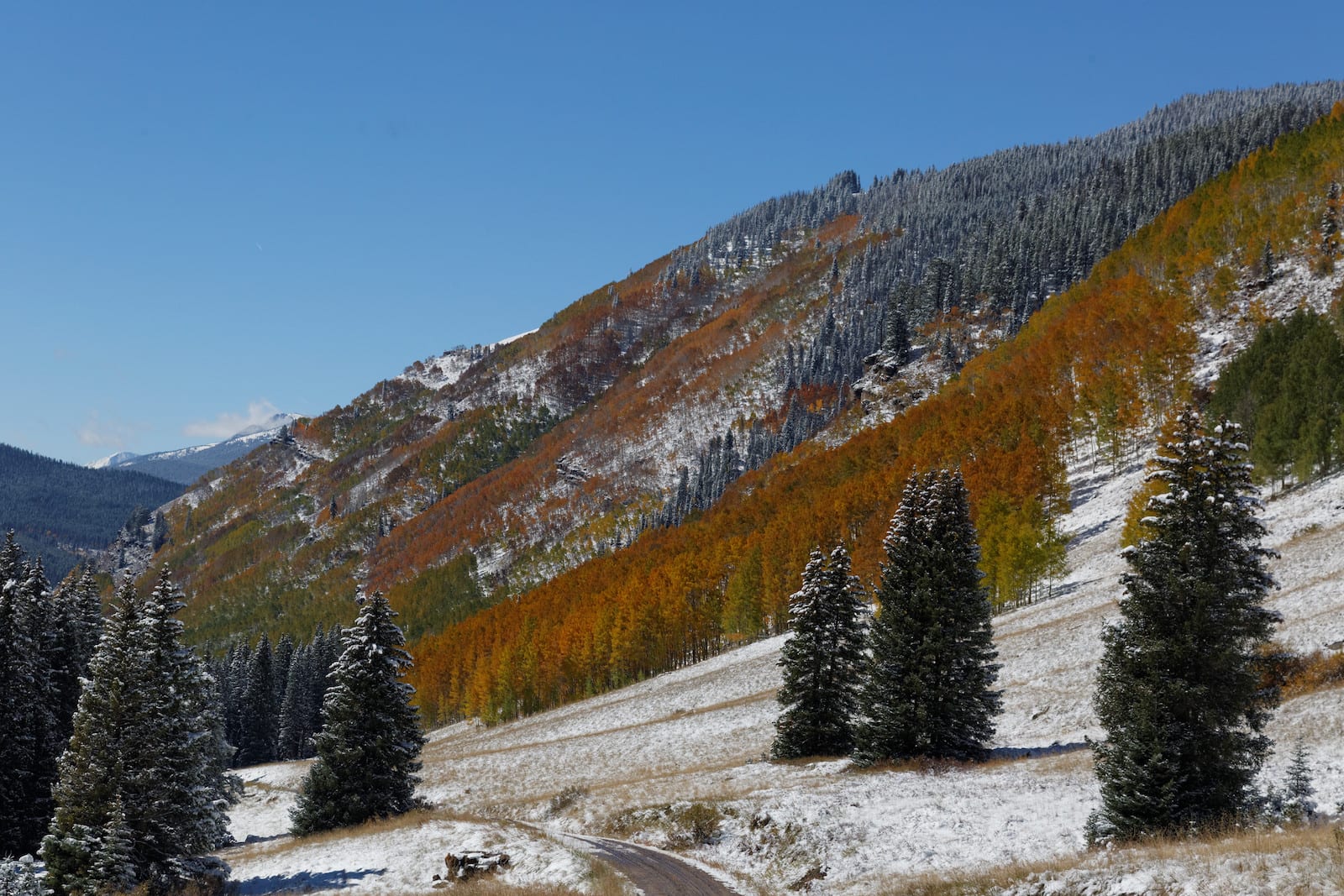 Shrine Pass can be traversed via Shrine Pass Road, which begins at Vail Pass along Interstate 70. There is a parking lot at Vail Pass if you will not be traveling in your vehicle. In the winter, there is also a shuttle that runs from the town of Vail to the other end of Shrine Pass Road in the town of Red Cliff for skiers to access the pass.
Seasonality – Shrine Pass is generally open during every season. Once there is snow on the ground, however, the traffic generally trends towards snowmobiles and cross country skiers, rather than passenger vehicles and hikers.
Vehicle Restrictions – Off road and 4WD vehicles with decent clearance should have no problem the entirety of Shrine Pass Road. In ideal conditions, Shrine Pass can even be accessed by a sturdy 2WD vehicle.
Activities by Shrine Pass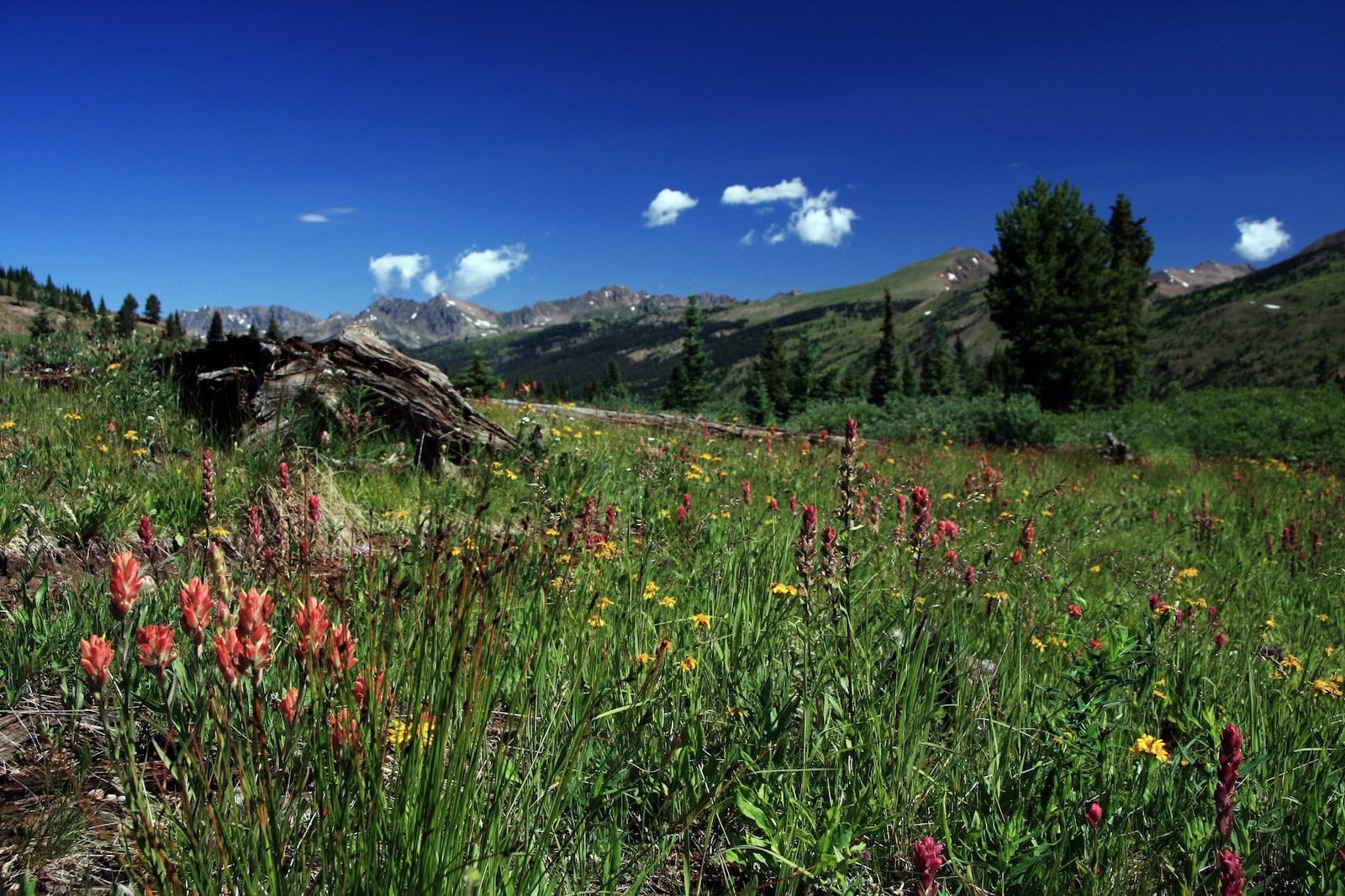 With hiking, biking, and off road availability so close to the interstate, Shrine Pass can get a bit crowded. In addition to a parking lot at the trailhead, there is also a parking lot for vehicles near the summit of the mountain pass. Traveling up to Shrine Pass is extremely popular in the spring and fall, as the area is filled with wildflowers and autumnal colors.
Shrine pass is a popular spot away from crowded resorts to hike, mountain bike, drive an off road vehicle, dirt bike, or trail run. Dogs are allowed on the trail, but must be kept on a leash. There are also dispersed camping sites along the route for overnight backpacking. In the winter, Shrine Pass Road is a great place to ride a snowmobile or cross country ski.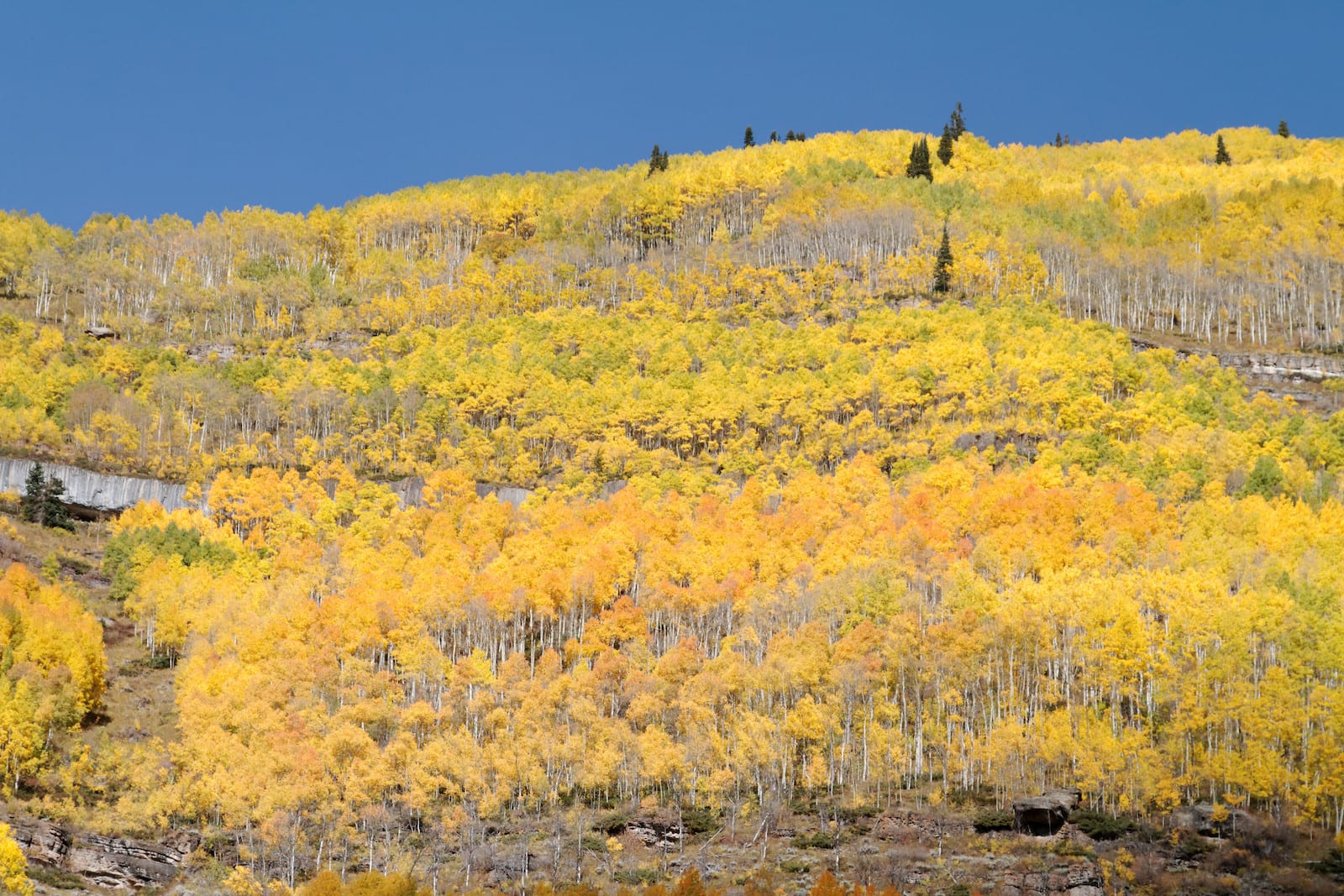 Details
Address: Shrine Pass Road, Vail Pass to Red Cliff, CO
Season: Summer for driving; Year round
Elevation: 11,094 ft (3,381 m)
Mountain Range: Sawatch
Coordinates: 39°32′50″N 106°14′32″W
Access: Graded Dirt Road, 2WD okay in summer, weather pending